The Navajo Territory of Northern Arizona holds many natural wonders – too many for one trip in fact. Which is why we tackled exploring a whole different list of places that we weren't able to make it to last year. Horseshoe Bend in Page, AZ was first on my list this time around.  It is where the Colorado River begins to form what will turn into the Grand Canyon not too far from here. It's cerulean blue waters flow through the dry desert creating small bits of bright green life along the river's edge.
It was windy and hot in the desert that day. I kept a lightweight, long khaki denim shirt to avoid sun exposure (loving THIS one) and my favorite crushable wool hat that is perfect for travel – the Stetson Cruiser. What could be more appropriate out West than a Stetson?! Their crushable wool hats hold their shape so well and you never have to worry about them getting damaged throughout your adventures. Another great find for every traveler has been my foldable Ray-bans – they have a gorgeous mirror finish and yes, they're completely foldable to fit in a small pocket or space! How cool is that?!
As we hiked up a steep sandy hill and down the other side, the tight hairpin curve in the canyon revealed itself and we were in awe. Horseshoe Bend has a way of luring you to it's edge – much like other majestic wonders out here. You could sit there all day and never stare long enough. If you every make it out this way, be sure to put this on your list of stops.
Outfit details at the bottom.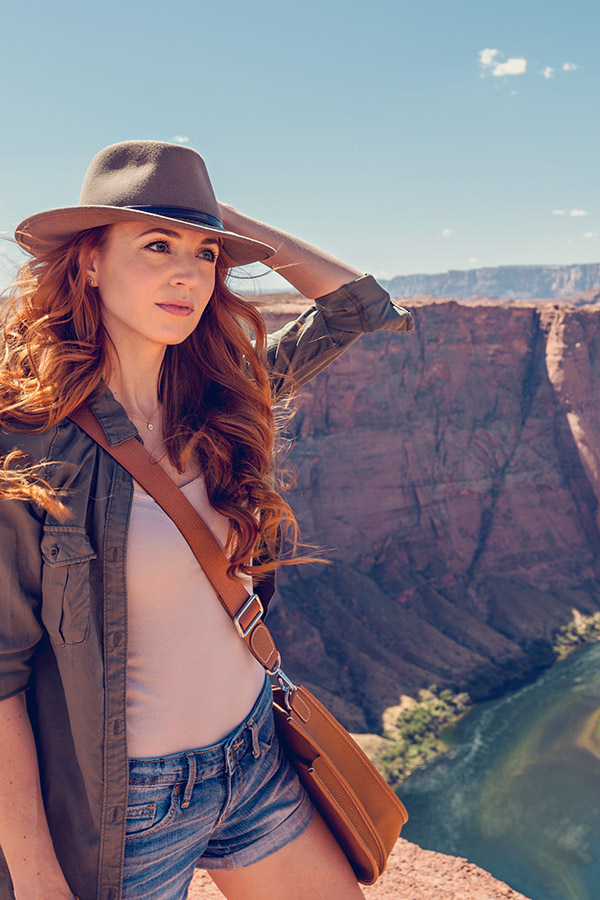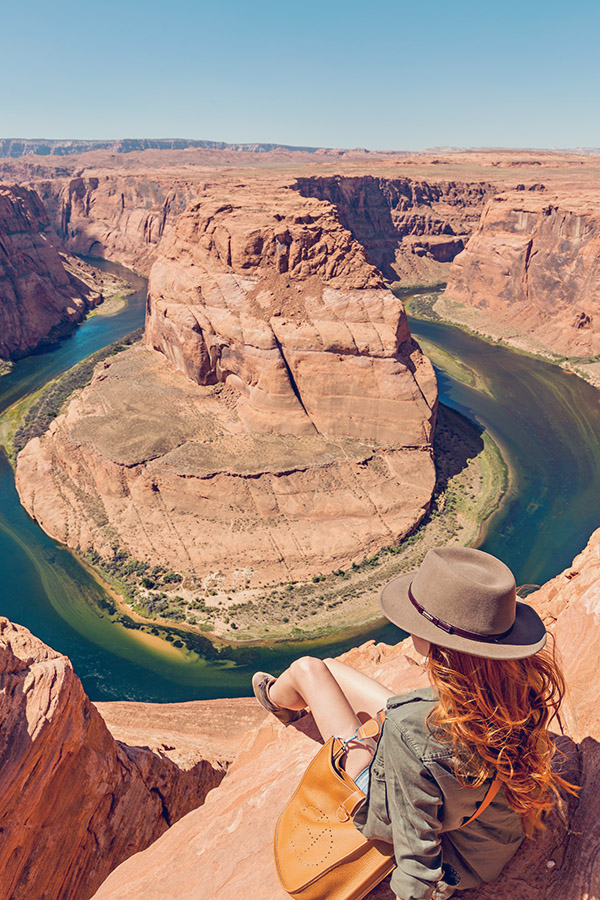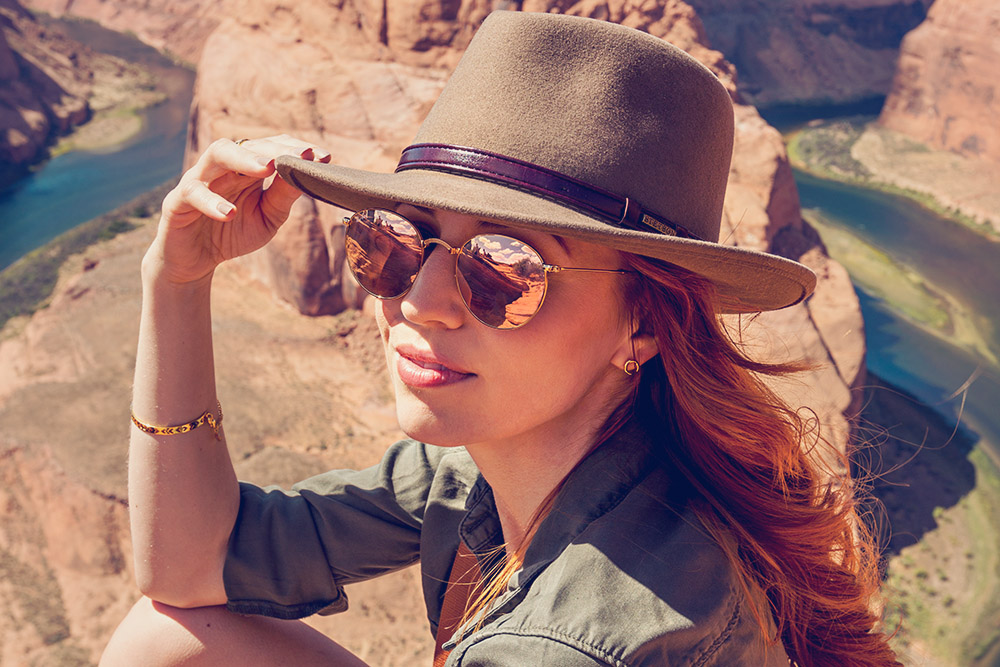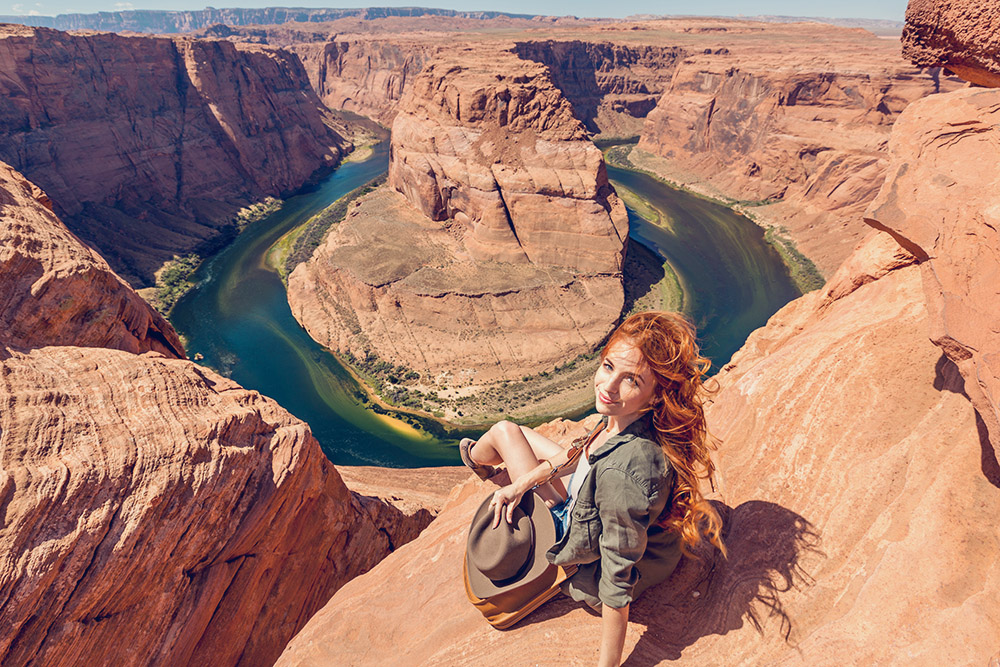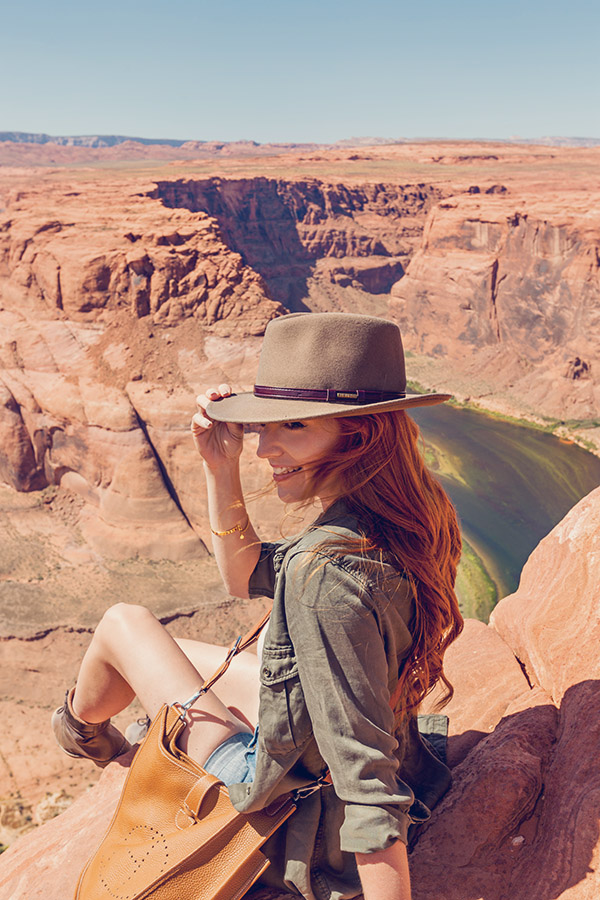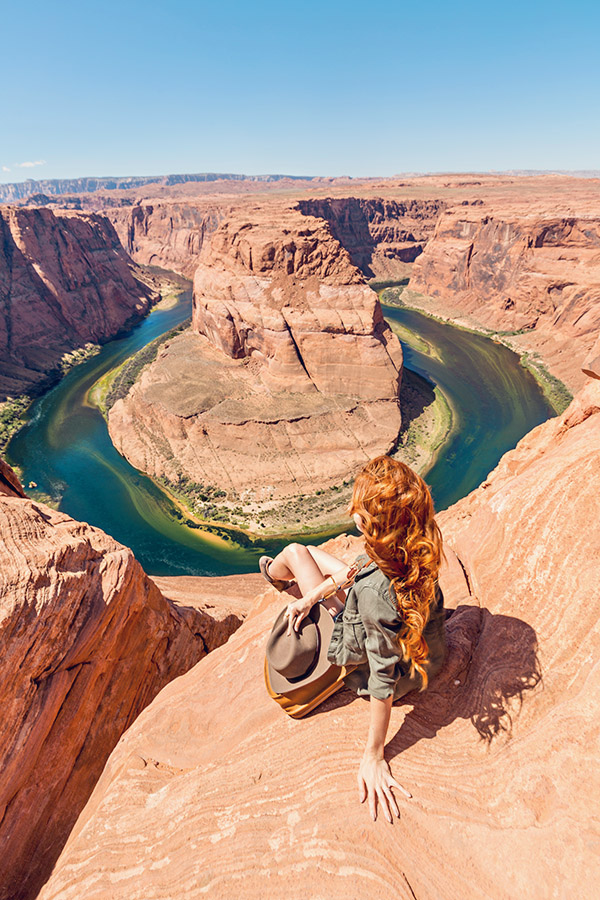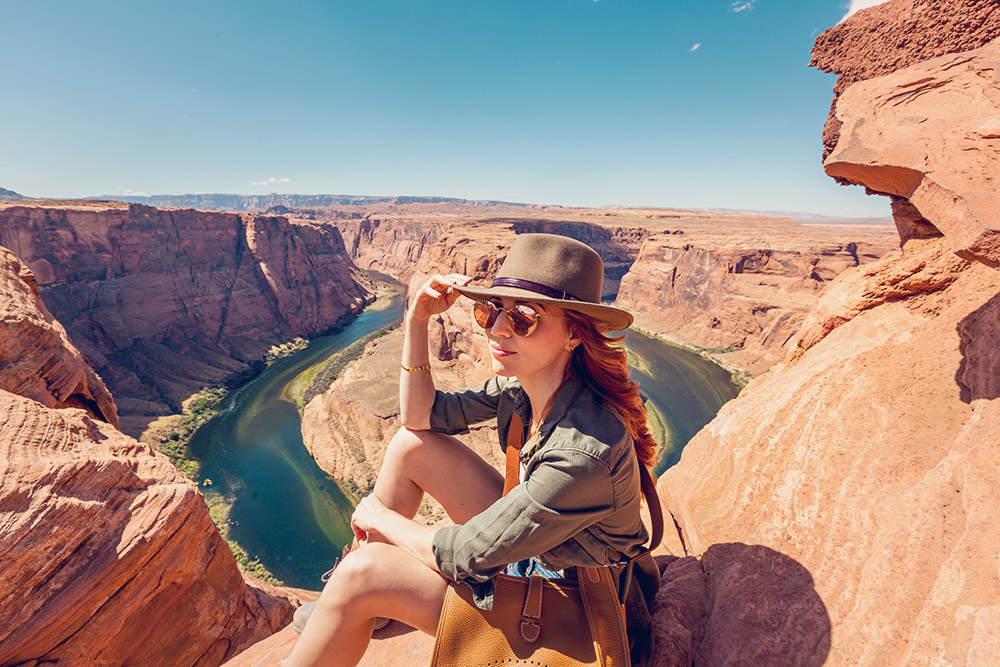 Soon we will be exploring Upper Antelope Canyon to complete last year's trip to Lower Antelope (See it HERE) and I cannot WAIT to share it with you! It was a dream! Have any of you visited these places? Any other must-see sights out west? I want to know! Tell me in the comments!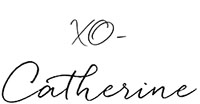 Photos by Andrew Kung Photography