Okay guys, I want to talk about something pretty important and dear to my heart. I know that sometimes it is really hard to be a conscious consumer in a world full of amazing brand-new EVERYTHING. But we cannot ignore the fact that the world of 'fast fashion' creates a staggering amount of waste. The earth can literally not sustain it all, and the impact is no secret if we choose to stop turning a blind eye. The smallest decisions that we make can have an enormous impact, especially over a lifetime. Decisions like choosing secondhand clothing when possible, finding new uses or owners for things that you no longer need and creating a permanent recycling mindset is key. It is up to us to make responsible and compassionate decisions for ourselves and also for future generations.
We must stop viewing secondhand as secondary.
While you can take steps to create more considerate fashion habits by shopping at your local secondhand stores, there is an AMAZING website that it changing the game! ThredUP.com ROCKS my WORLD. Let me explain the reasons why.
1) Their secondhand selection of gently used (and sometimes new!) clothing is nationally sourced, so they have literally EVERYTHING you can think of. The moment that you need something particular in your wardrobe or just a quick update, look on ThredUP first!
2) You can put your sizes and favorite brands into your account and it will pull up only the items that are relevant to your interests and style! They photograph and describe every item accurately to help you make the best choices, and even have a fabulous designer section. There is so much Free People, Zara and Topshop, just to name a few. New items are being added by the minute! Honestly, it is overwhelming in the best way.
3) The prices cannot be beat (Right now you can even get 40% OFF your first purchase using code SUMMER at checkout, which is an incredible deal). The quality of items is great and there are even so many items that are brand spanking NEW with tags! Also important to note – and this might sound weird – but their items don't even smell 'used'. I don't know how they do it, but if you're someone who is usually bothered by the 'secondhand smell', there is no such thing at ThredUP. Their service is top notch and their shipping is also crazy fast. Each box of goodies I have ordered has come in excellent condition – even more so than described. You can also sell your gently loved clothing and accessories to them too! (Learn how HERE.)
Okay… now you have to see my recent finds!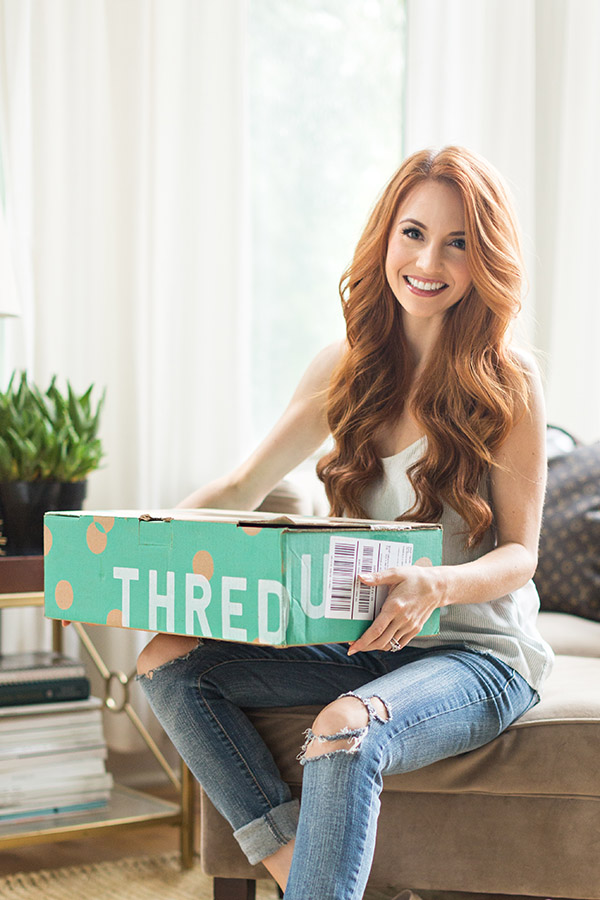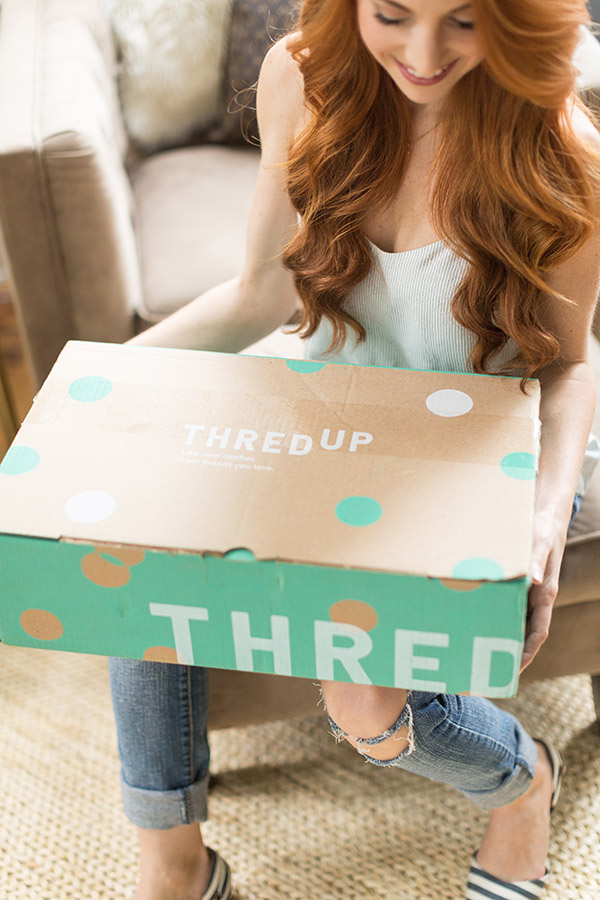 This adorable little ruffled crop top? Only $4.37. Yep.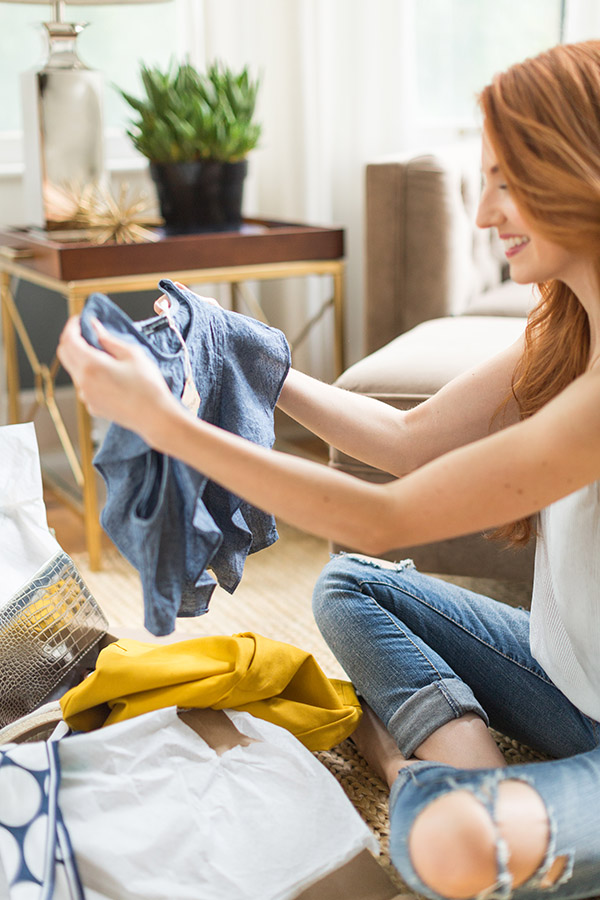 Just ask me how excited I am about my $21 Louise et Cie espadrilles! They've never seen the ground!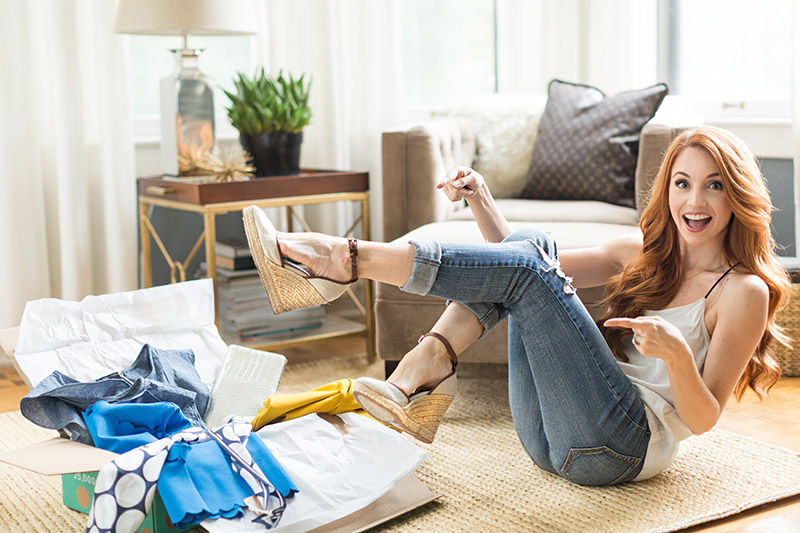 This amazing Free People sundress was a steal at $25 and a casual Gap denim jacket for only $23!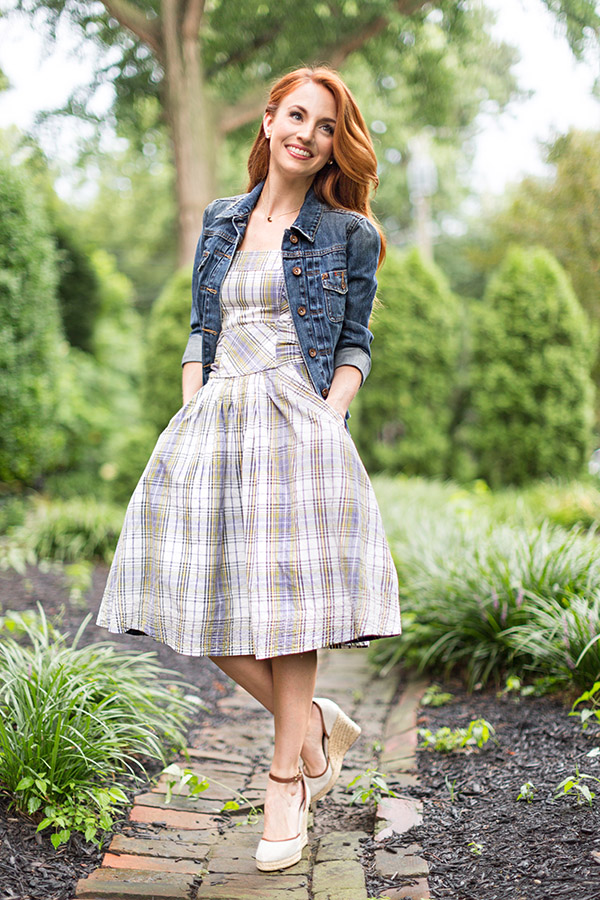 Another Free People dress that is practically new for $25, and I can't wait to wear it with boots in the fall!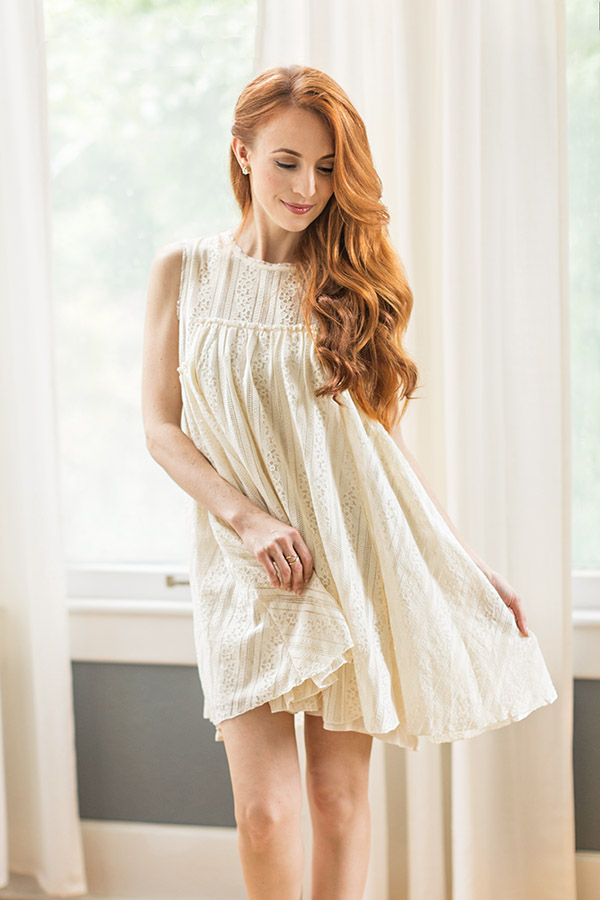 THIS Silver Leather Alligator Cole Haan clutch $59 and totally on-trend blue scalloped TopShop Cocktail Dress (Still NEW with tags!) $20 from ThredUP.com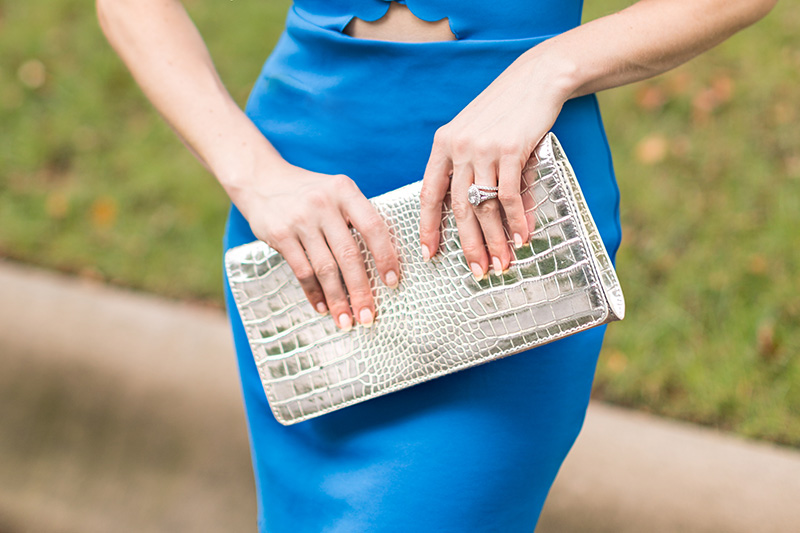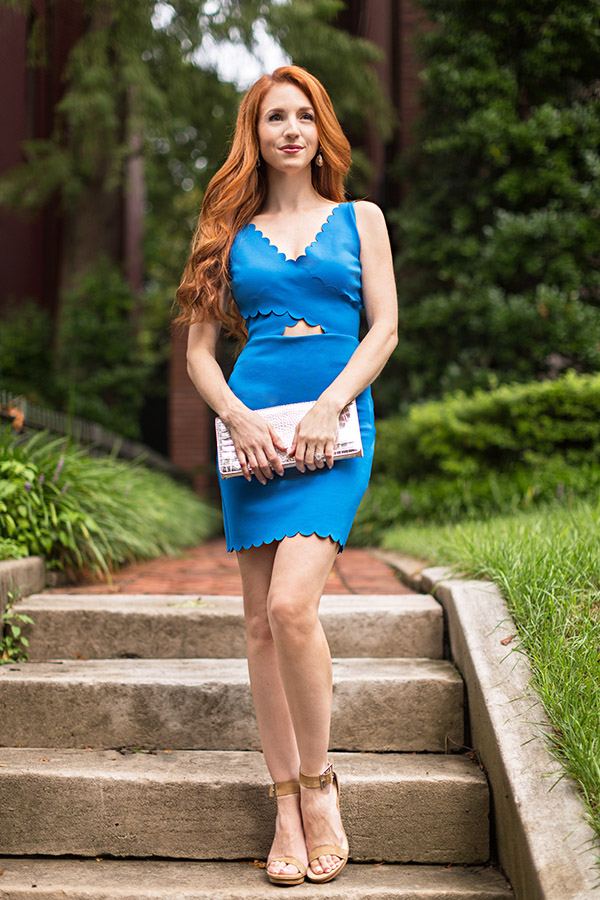 …Now we've reached my personal favorite. This next outfit is one I could happily spend a solid week in and never get tired of.
I was ridiculously excited to score these high-waisted, wide leg yellow trousers for only $9 (with my first-time 40% discount code SUMMER) and this ruffled crop top for just over $4. The Banana Republic scarf was $19.99 and of course the most 'expensive' item (hilarious to even say, considering these shoes are $170 new), the Louise et Cie espadrilles, coming in at $22. I feel like I won a contest, honestly. ThredUP rules.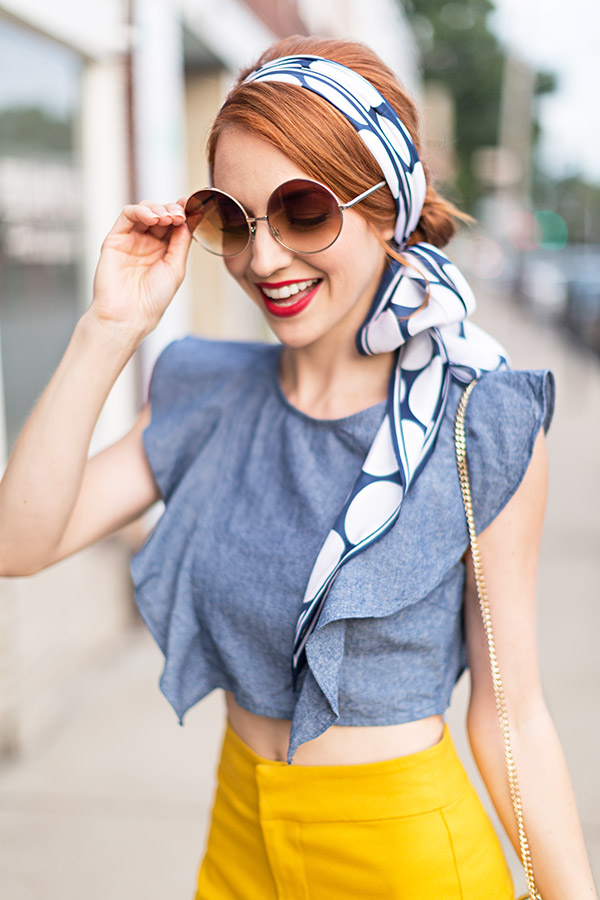 That silly grin is on my face because my entire outfit only cost $52.93.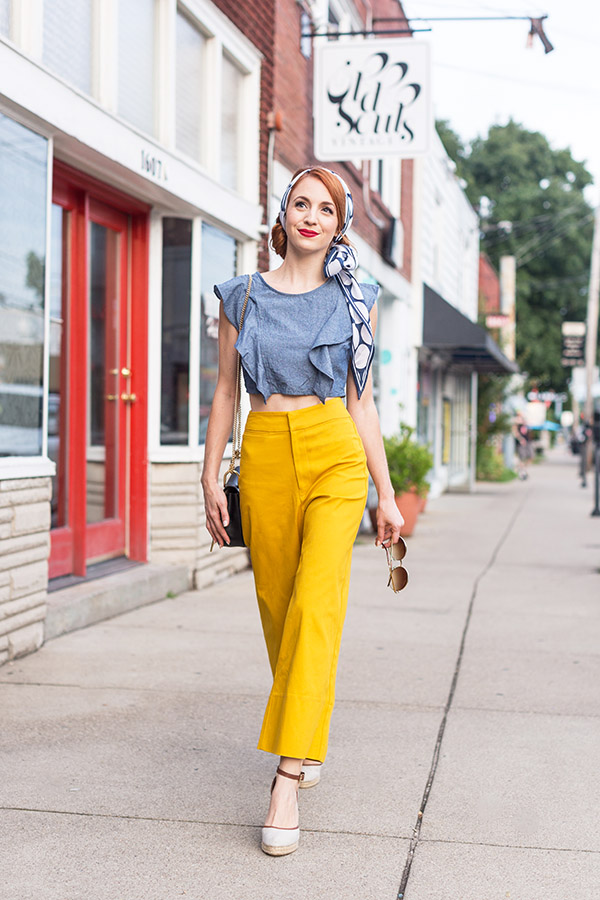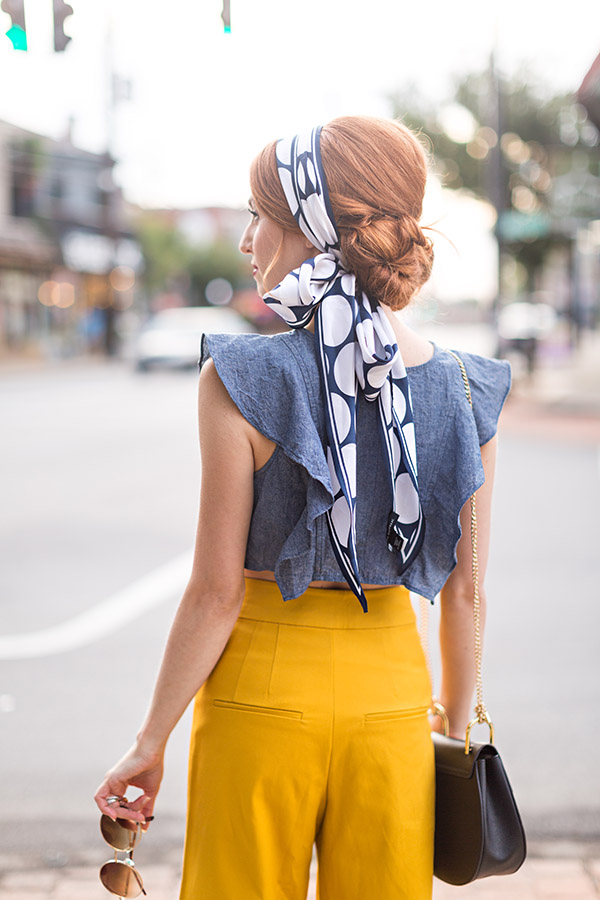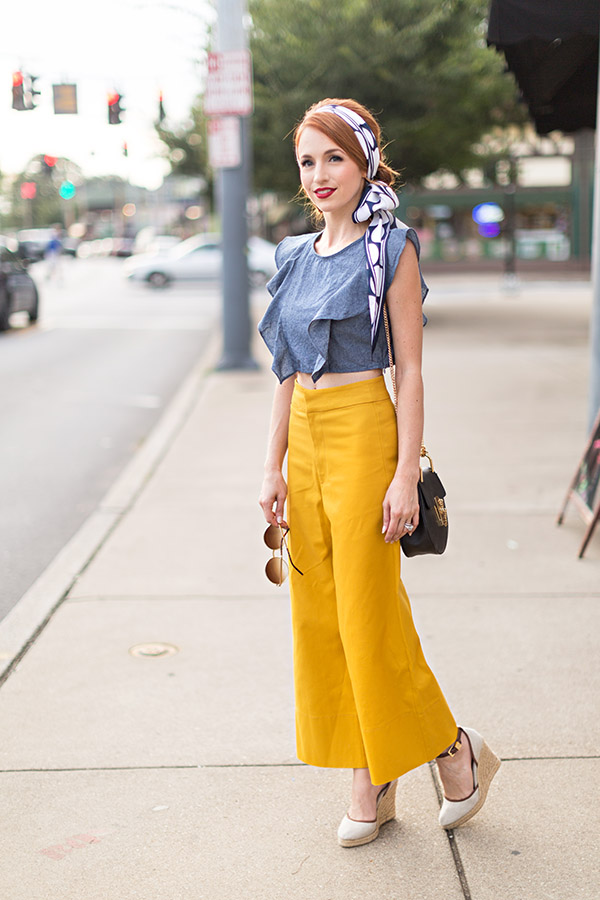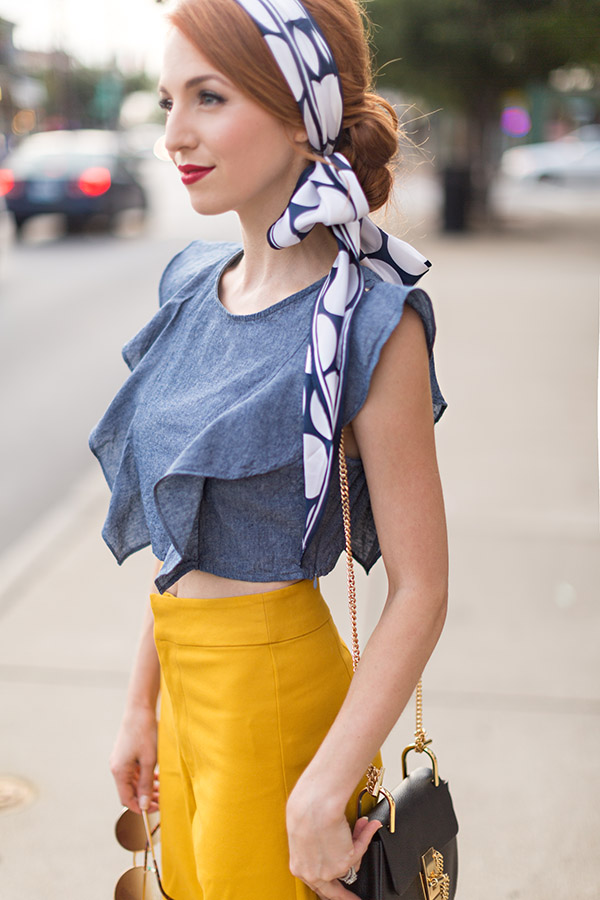 How fun is this?! Hop on ThredUP.com soon – you may find a gem! With over thousands of new items listed daily at up to 90% off retail, you are bound to find something you've been needing and a great price. Remember, you can even get 40% OFF your first purchase using code SUMMER at checkout (I made a killing with that one!). Just give it a try. LiveUP!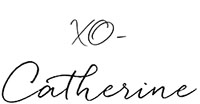 Photos by Andrew Kung Photography