If I HAD to narrow down my favorite summer trend of 2016, it would hands-down be vintage-inspired palm leaf prints. (Have you seen Dolce Gabbana lately?!) I love banana leaves and I am crazy about this print on basically everything. My obsession for banana leaf print stems from the famously nostalgic Beverly Hills Hotel Martinique wallpaper designed by Don Loper in 1942 exclusively for the hotel. Since then, it has been the inspiration for interior and fashion designers far and wide over the decades. It has seen a major comeback this summer and I can only hope it sticks around awhile. I know I will definitely be doing my part to make sure that it does!
Topshop has a great selection of looks in great palm and banana leaf prints that are summery, sophisticated and especially affordable. I found this delightful jumper there and it has been in heavy rotation in my closet. See why below! Shopping details at the bottom.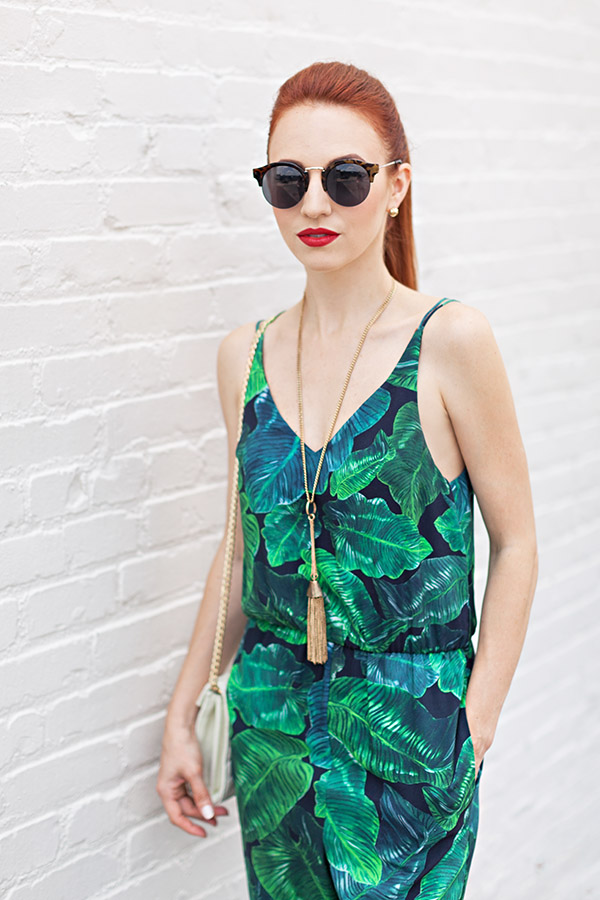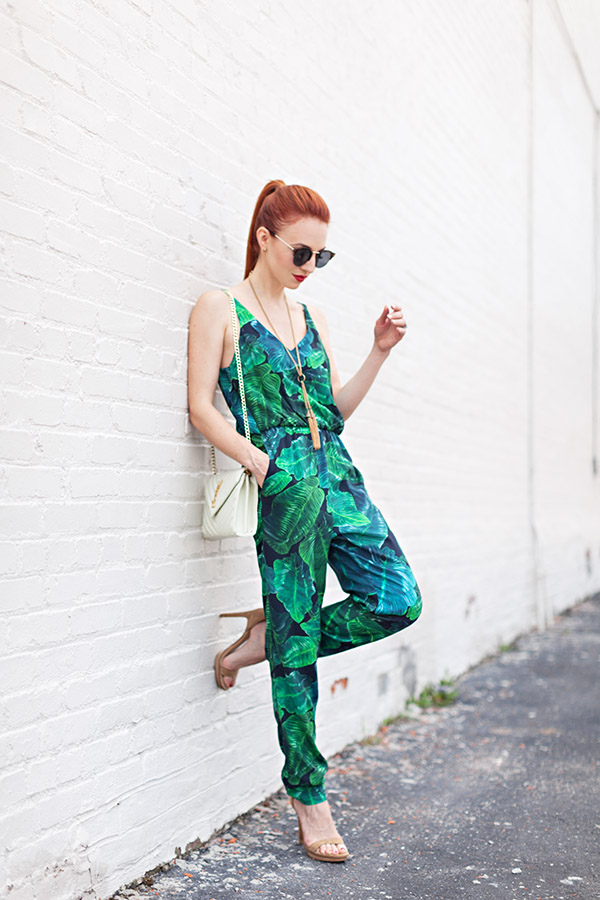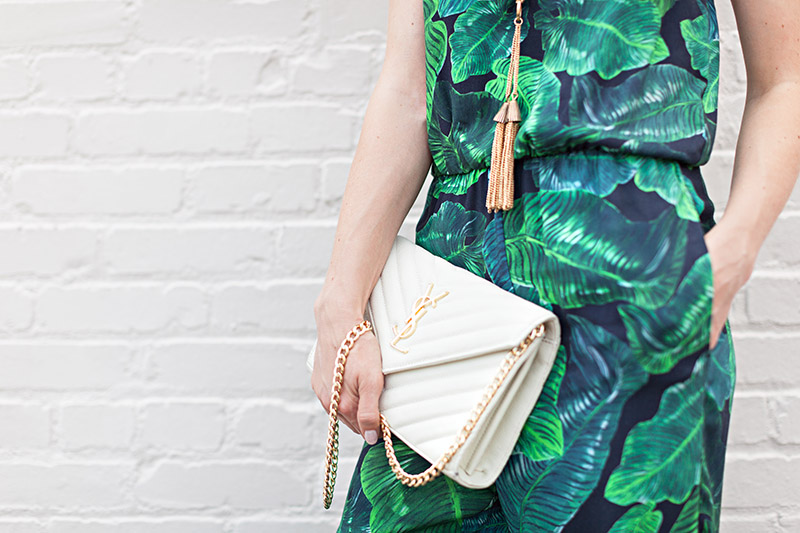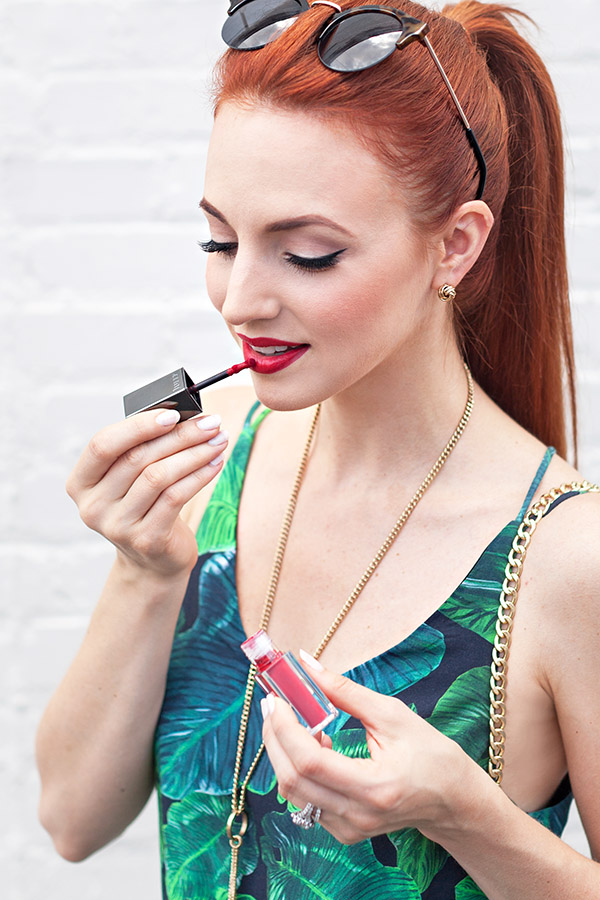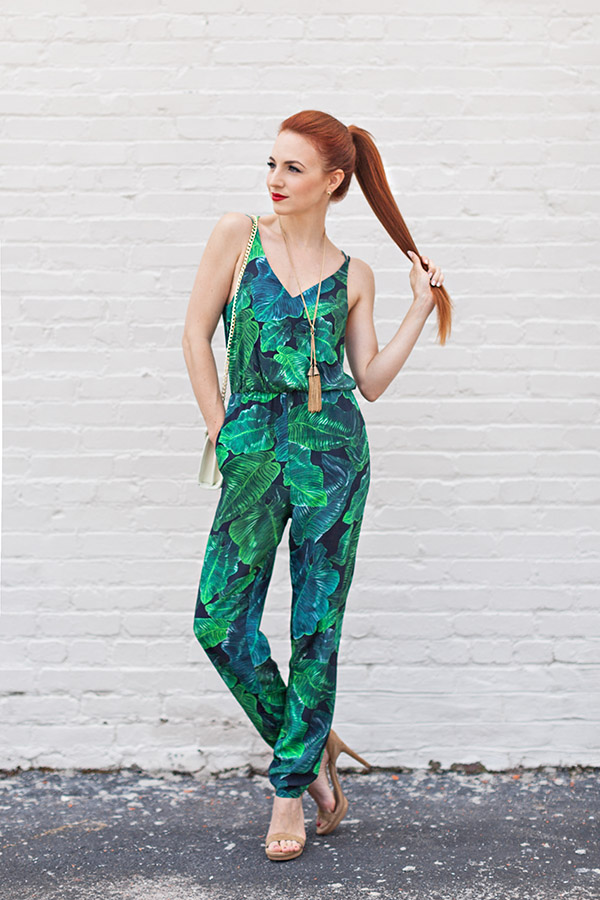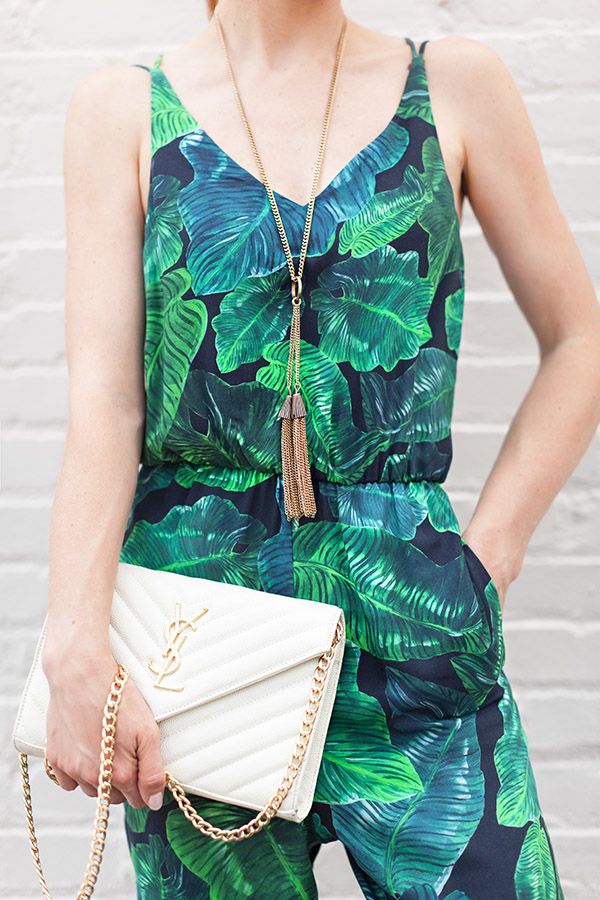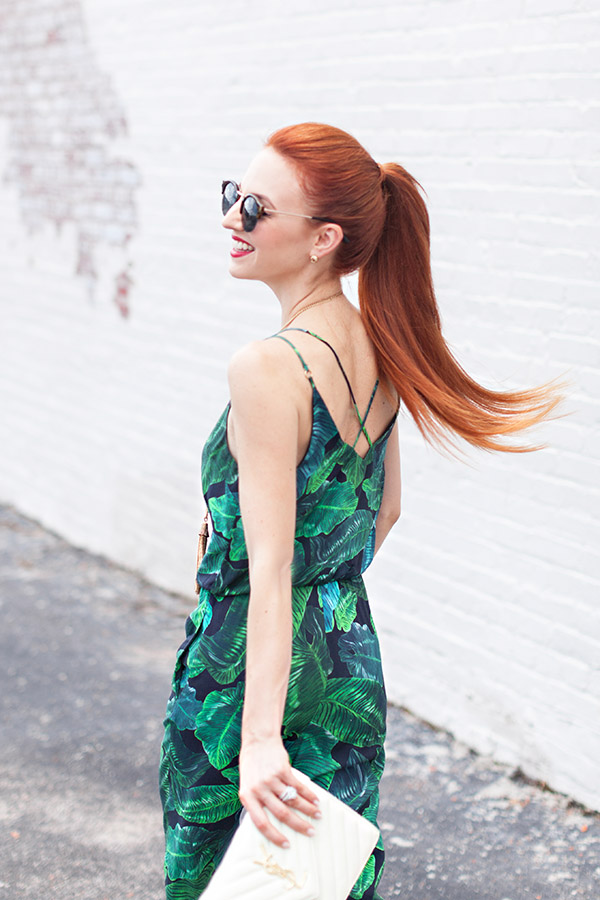 Palm Print Jumpsuit | Topshop (See this Palm Print Dress too!)
Shop more items from the Palm Print trend HERE
Louise Tassel Necklace (Gold) | Gilded Maven Collection
Monogram Wallet on a Chain | Saint Laurent (Try THIS ONE by Karl Lagerfeld too)
Nude Strappy Pumps | Nordstrom
Lipcolor: It's Whipped Lip Mousse in 'Smooch' | Julep
For even more ideas, just scroll below!

Love and Sunshine,