Things are heating up for summer, and my schedule is jam packed with errands and events that take my daytime look into the evening hours on a regular basis. How do you make a pair of shorts daytime and cocktail appropriate? By adding a statement off-the-shoulder top in a bold print, and the perfect pair of platform wedges that are comfortable enough to run around in. Grab your trusty straw clutch (if you don't have one, and pull nothing else from this, you NEED this one!) It's an outfit recipe that is foolproof and will get you through the toasty months to come!
Do you find yourself running around on hot summer days with no hope for keeping your locks lovely and fresh? On this particular day I stopped by MADE Blowdry Boutique first thing in the morning, and they gave me the most fabulous, garden party ready updo I have ever had! After a long day of running around town in the summer sun, my hair was still perfectly in place for the evening's events! If you have soirées or weddings in your near future (or just want to spoil yourself!) I can't recommend the darlings at MADE Blowdry Boutique enough. They also have an app to make scheduling a breeze!
 Some of these items are absolute STEALS, so get them while you can! The shopping details are at the bottom. Let me know your thoughts in the comments!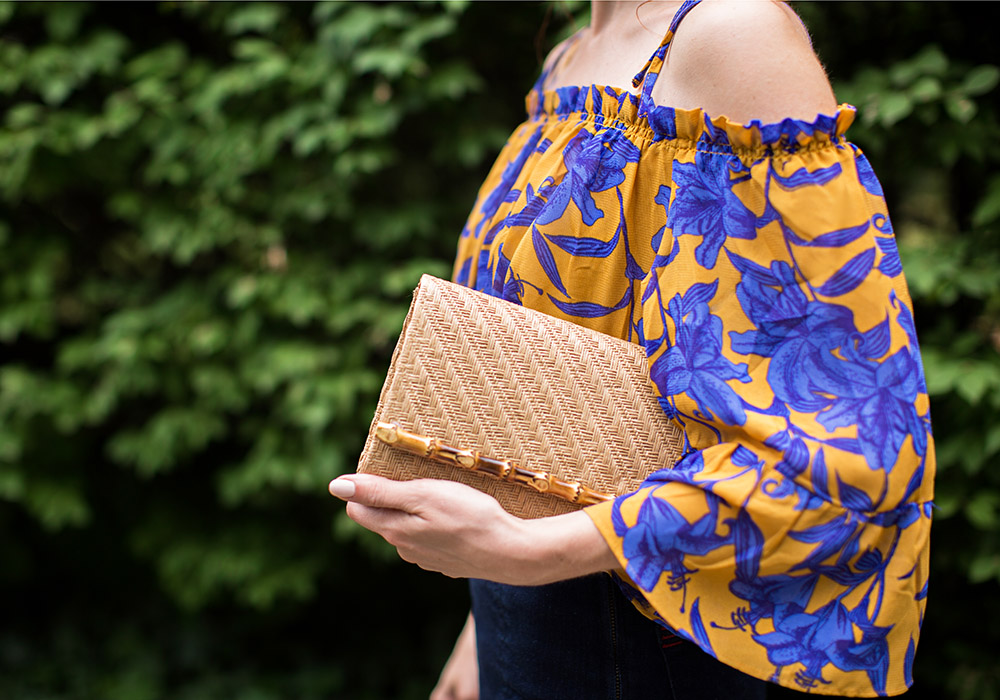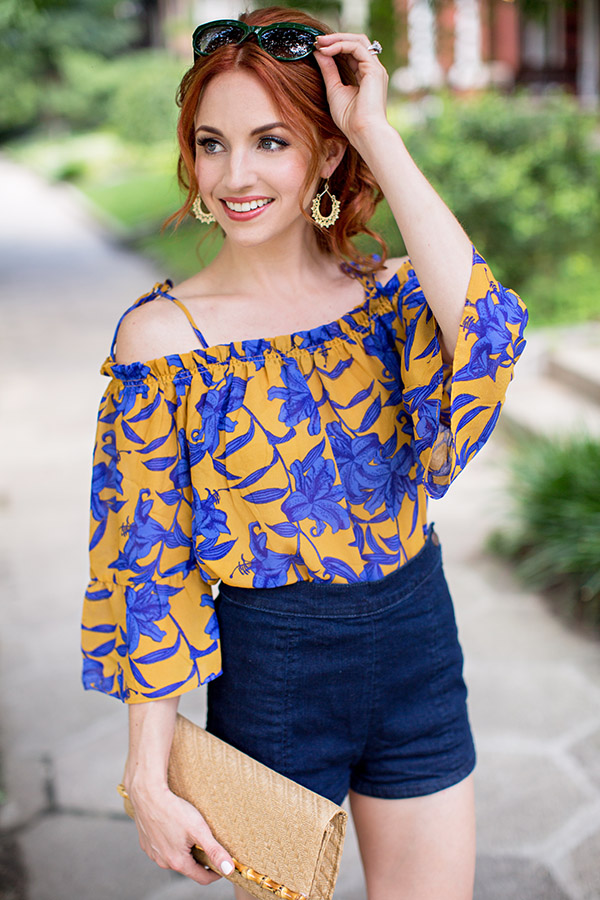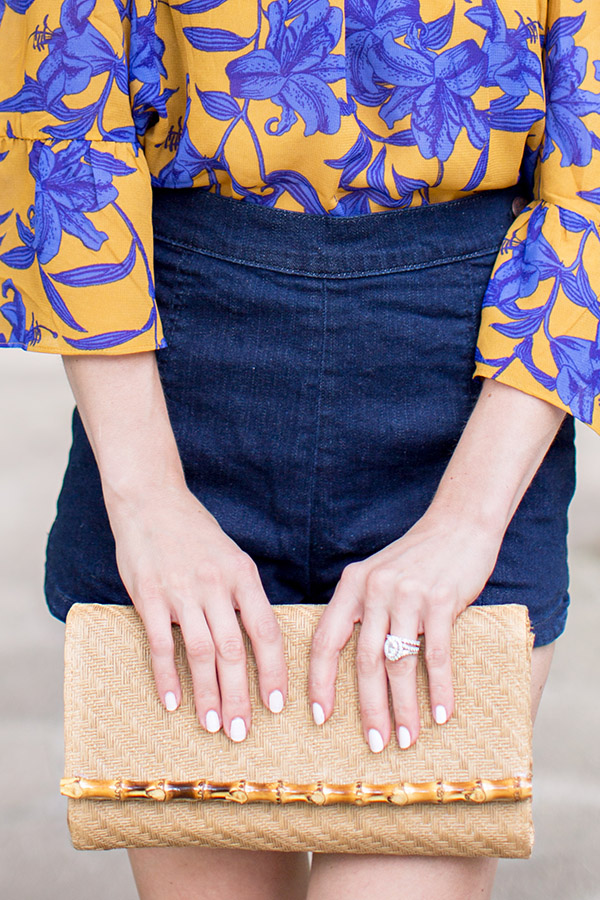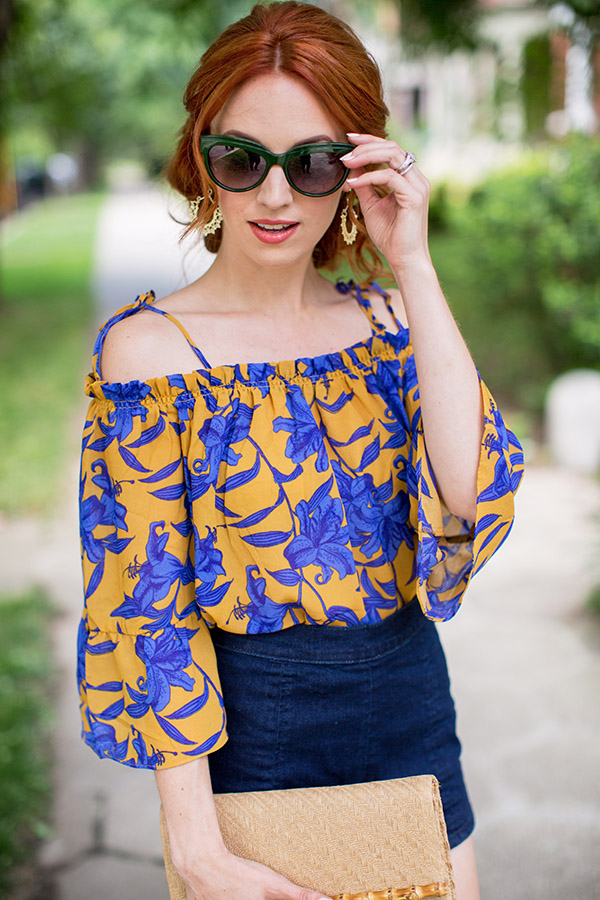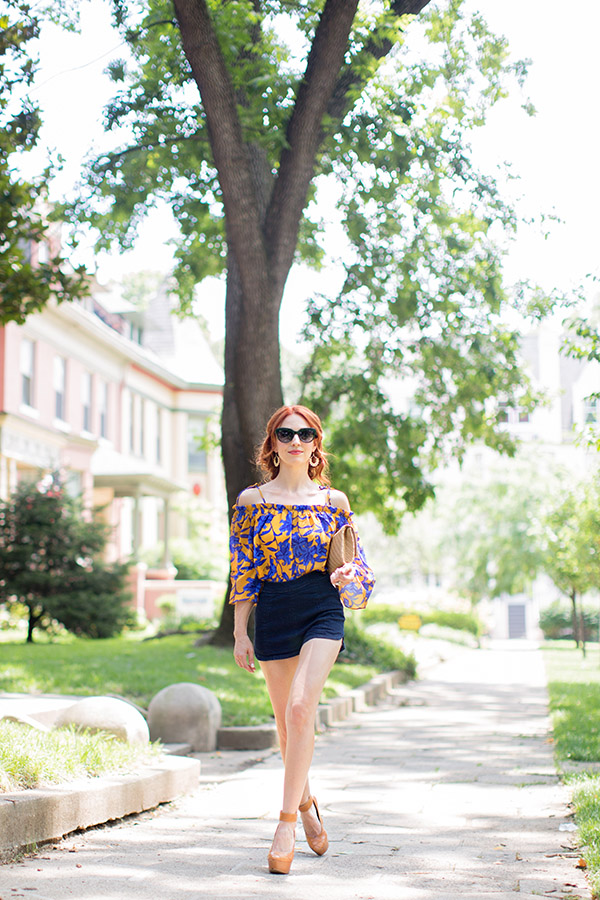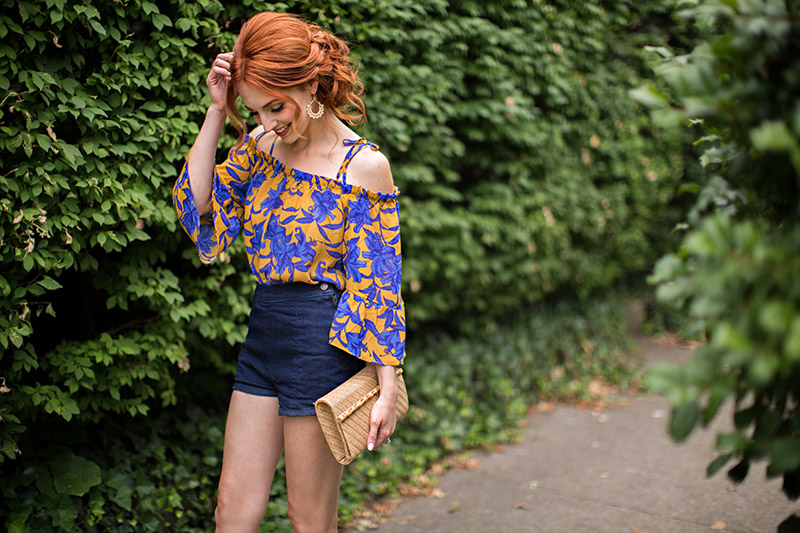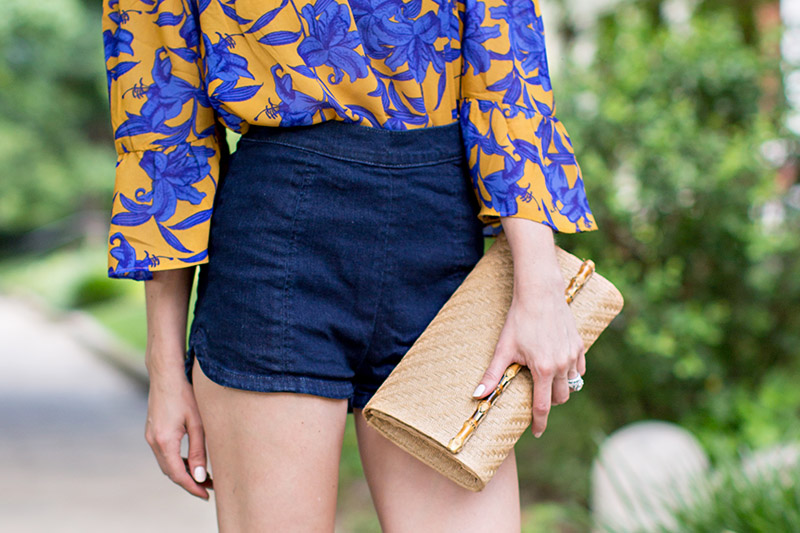 Yellow and Blue Off the Shoulder Blouse | SEE MORE Off-the-Shoulder Looks HERE!
Braided Bambo Straw Clutch | (Only $17.99!) H&M.com
Zac Posen Tennille Sunnies in Jade | DITTO
High Rise Denim Shorts (similar) HERE and HERE
Camel  Platform Wedges (similar) HERE and HERE
Want more ideas? Scroll below some of my handpicked selections!

Be sure you are following along on Instagram for a daily dose of summer style inspiration! I'd love to connect with you there!