The Lilies for the Fillies
Here in the South, ladies go first… and the Kentucky Derby is no exception to that rule. On the Friday before Derby Day is the running of the Kentucky Oaks, which is a race for the fillies. Instead of roses, the winner is draped in a beautiful garland of stargazer lilies. In honor of breast cancer awareness, Churchill Downs decks out everything in shades of pink and encourages attendees to do the same. Along with a full day of epic horse racing, there is an Oaks Day fashion contest in which the winner receives a fabulous Longines timepiece as a reward for her breathtaking ensemble. You'd better believe it's on my bucket list ;-).
I had the honor of styling tennis legend Steffi Graf for the day, so I chose a comfortable and chic One-Shoulder Structural Peplum Dress that was easy to move in, and a mint, Beaded Box-Frame Clutch by Kate Landry for some fun! The weather took a cold, wet turn for the worst, so I was stuck in a coat most of the day – but I know I will be wearing this stunning blush dress so many times that I will wish I'd bought two! It is just breathtaking… and such a tailored, designer look for only $150. Get it while you can! Shopping details below.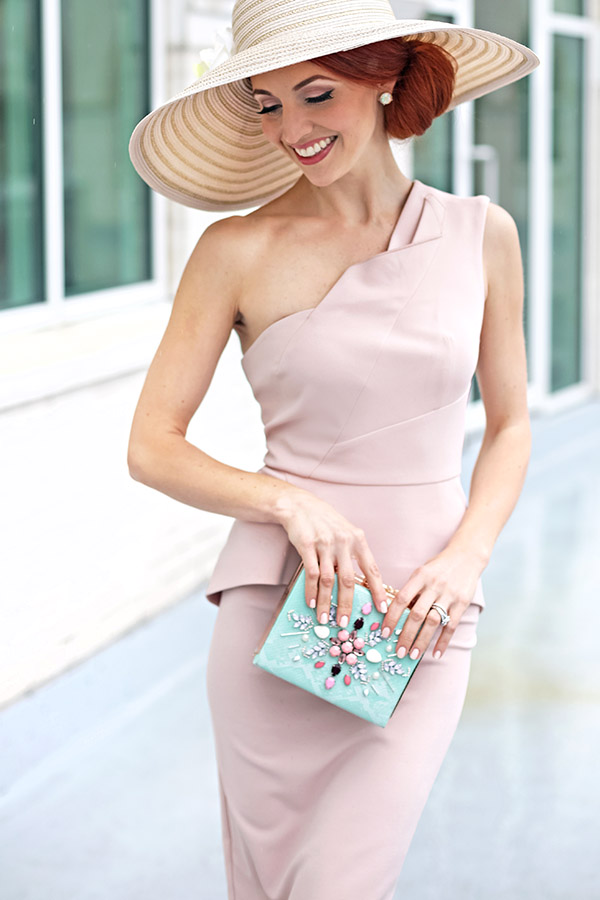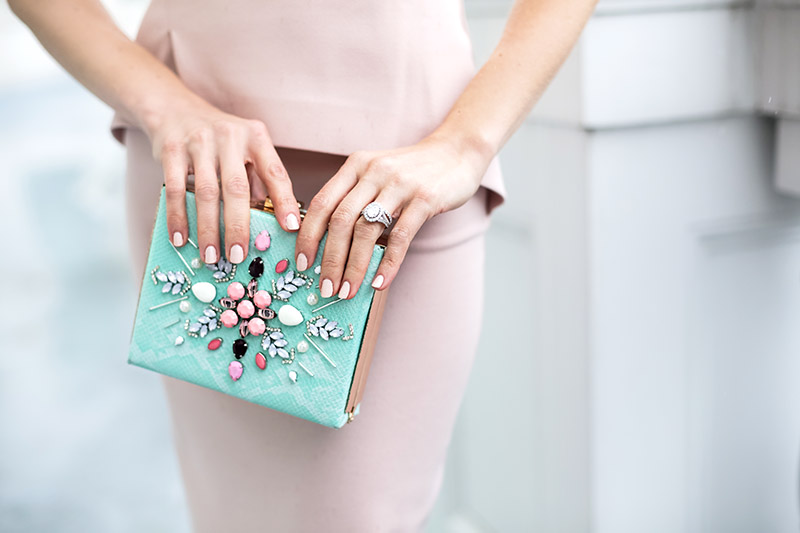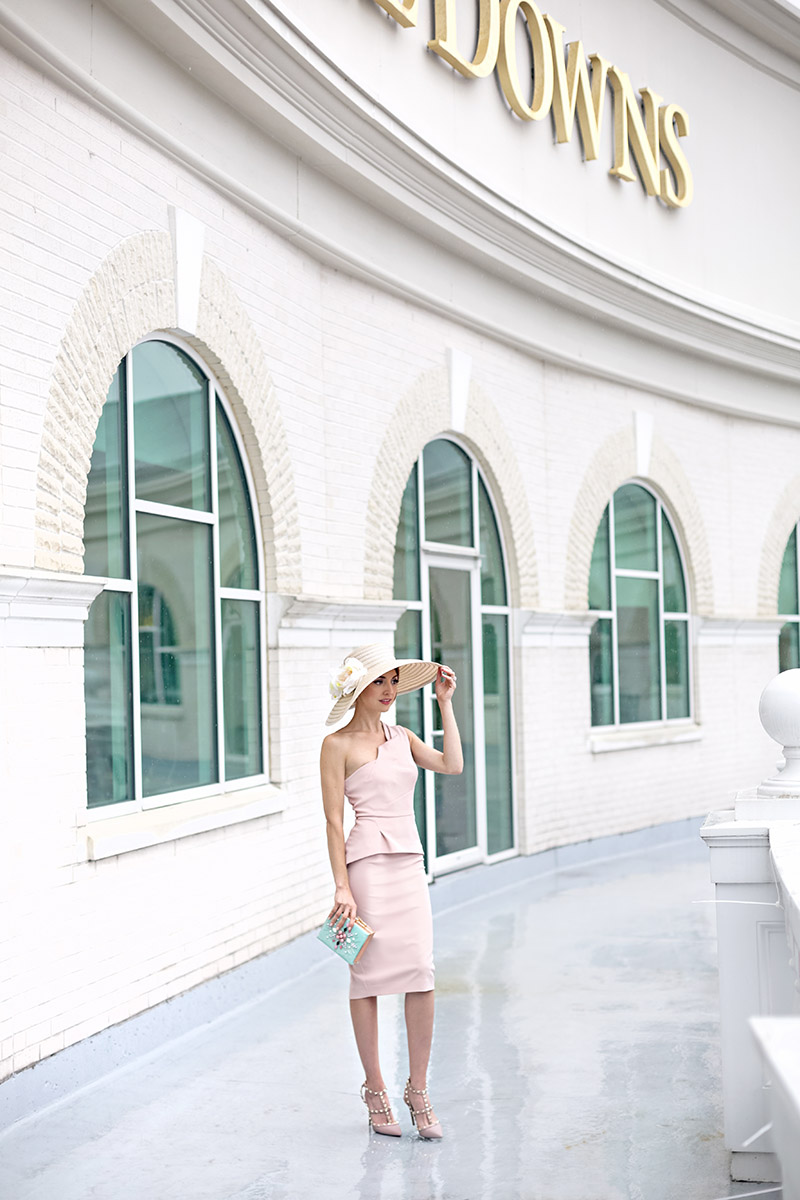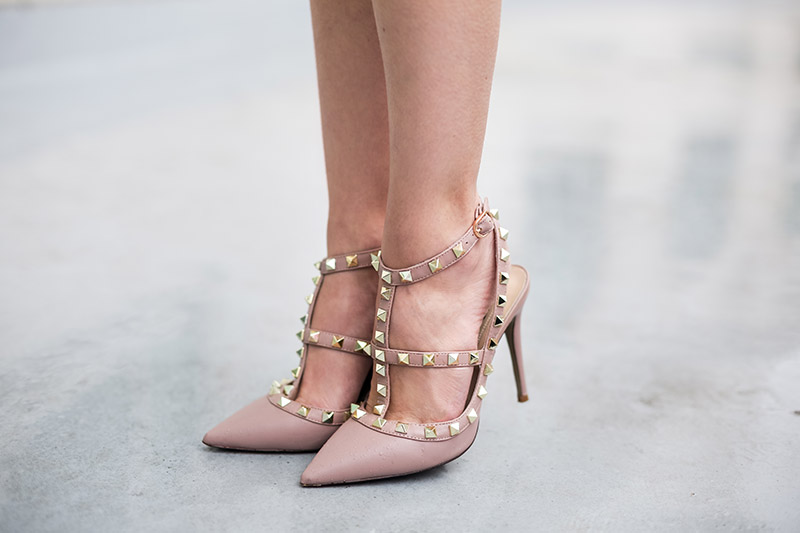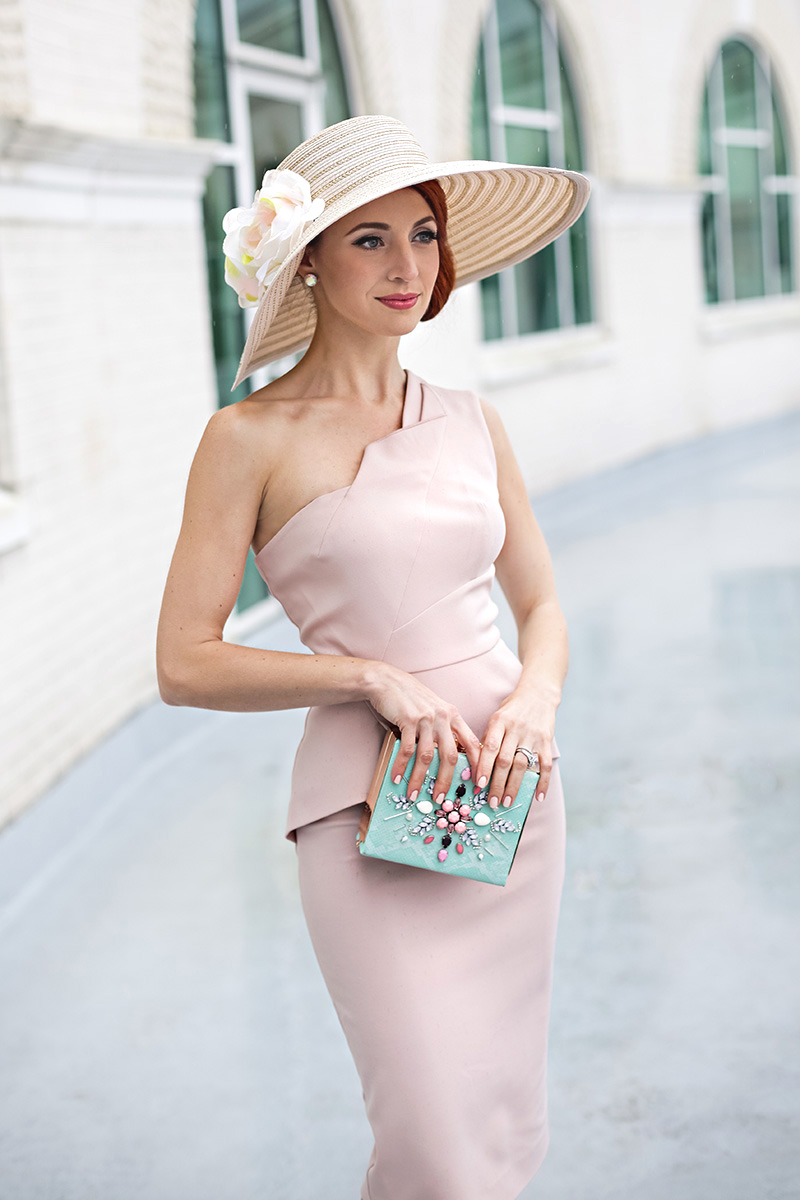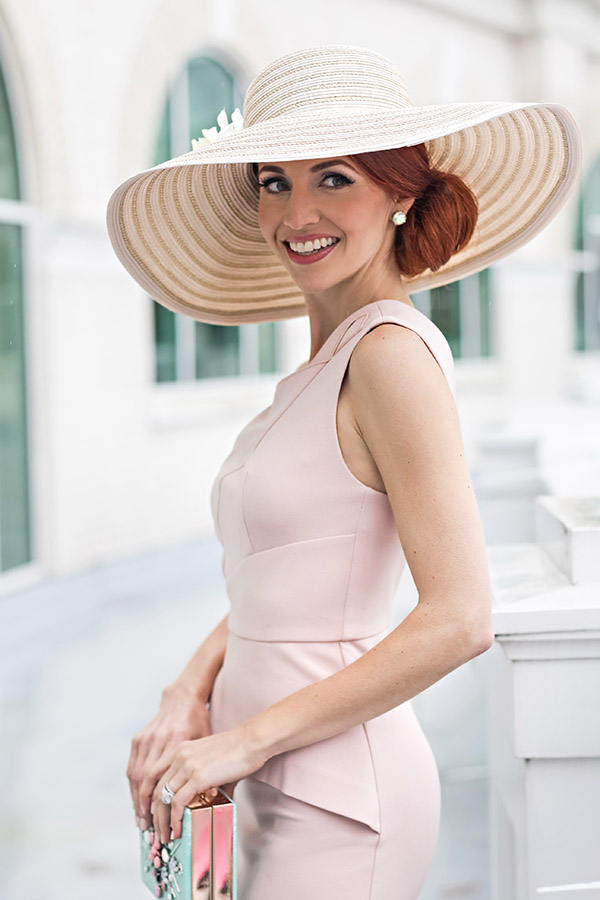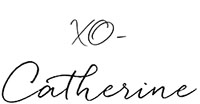 Photos by Bethany Danné Photography