"…and DOWN the stretch they come!"
This past Saturday, twenty of the world's most gifted jockeys and prestigious thoroughbred horses took to the historical Churchill Downs track here in my hometown of Louisville, Kentucky with the goal of taking home the beloved garland of roses and making history. This is a tradition that is cherished not only here in my city, but around the world! There are many other traditions that those attending the Kentucky Derby will find hard to avoid. Those include (but are by no means limited to) getting whacked in the face by hat feathers, flowers and the occasional flying cell phone from an overly enthused fan, tolerating at least one Mint Julep as a pain reliever for your aching feet, sacrificing your cute shoes because they will be FINISHED after that 10 hour day consisting of 24,592 steps, and learning that mud is merely an accessory to your outfit. We laugh, we yell and we cry… but if you're lucky, you might just pick the right horse and go home a little richer.
As with every year, fashion plays a key role in the day's festivities. Some women spend months planning and thousands of dollars on their ensembles, while others keep it simple and get more hands-on with their hat designs. This year I chose a soft, feminine ruffled dress by Gianni Bini and a proper Southern sunhat from Dillard's that I embellished myself with coral and white silk peonies. My go-to lace up white espadrilles (on sale!) fit the feel and were so incredibly comfortable throughout the long day. I grabbed my Cult Gaia ark clutch to complete the summery look.
TIP: If you are as in looove with the Cult Gaia Ark as I am, but 1.) are super annoyed at the fact that it has been literally SOLD OUT for weeks (and sells out within the hour when restocked), and 2.) feel that $150ish is too much for a bamboo summer bag… I found an identical dupe for HALF the price HERE that also comes in both sizes!! Of course I found this after I already had my own, so my bummer is your gain! Seriously don't miss this!
Scroll below to see the details of the day, and check out this fun illustration of my outfit by Peggy McGrath! I'm in love!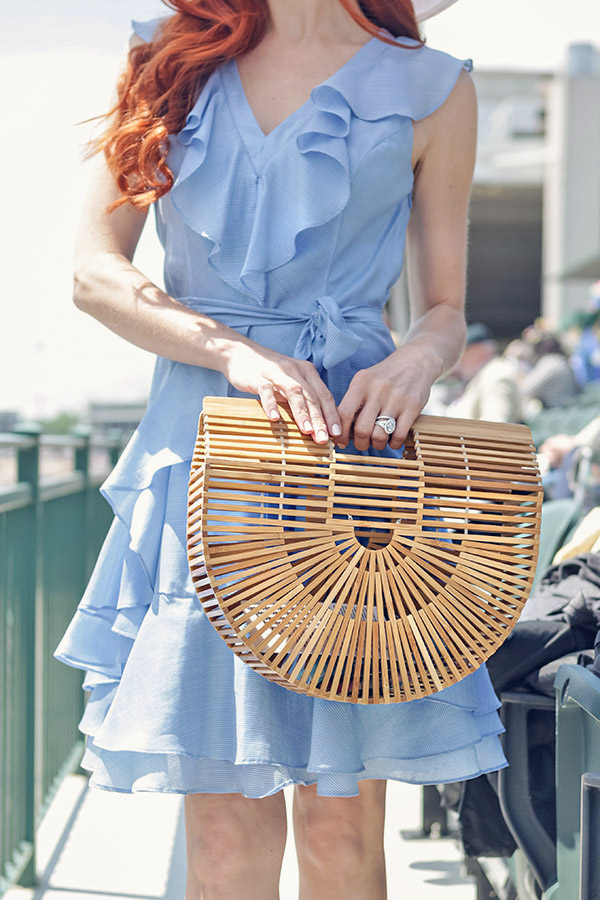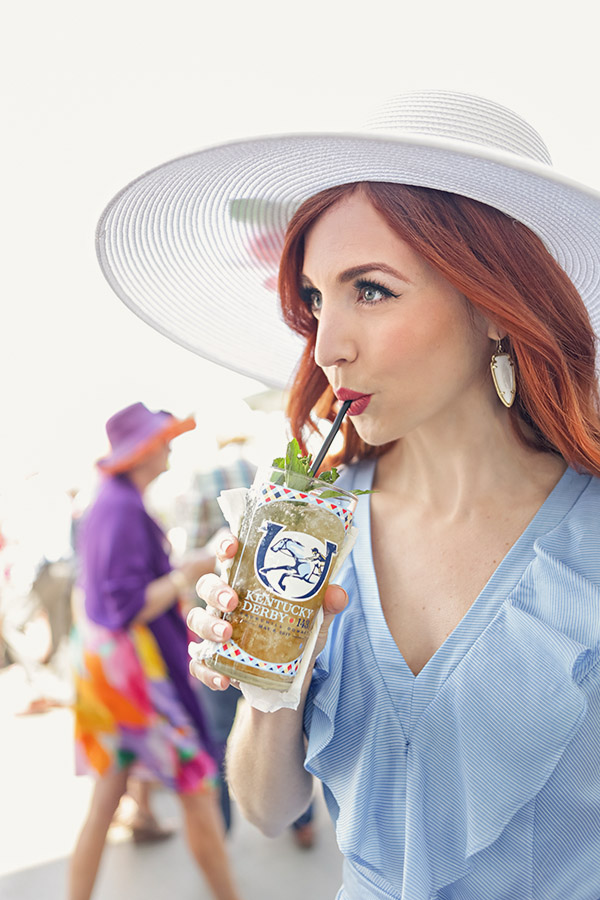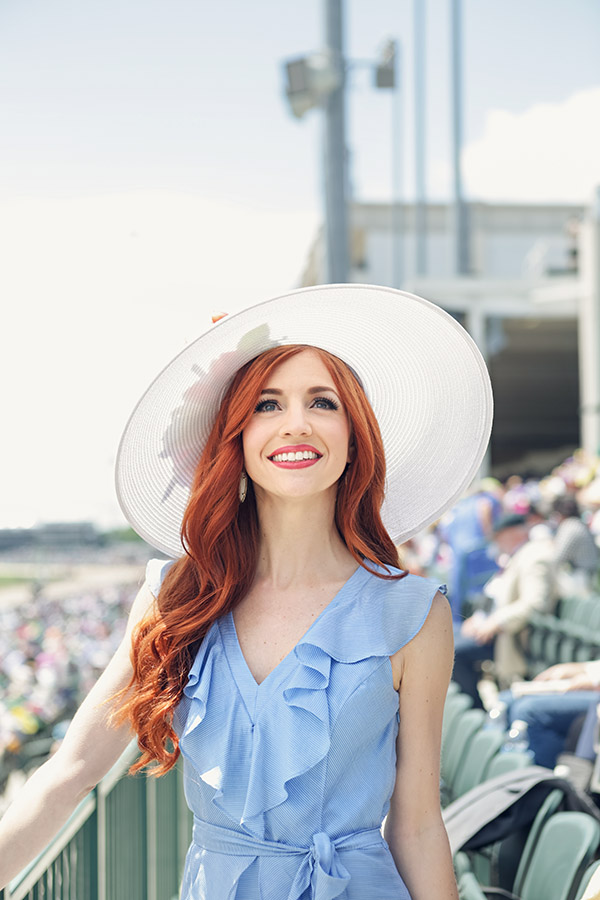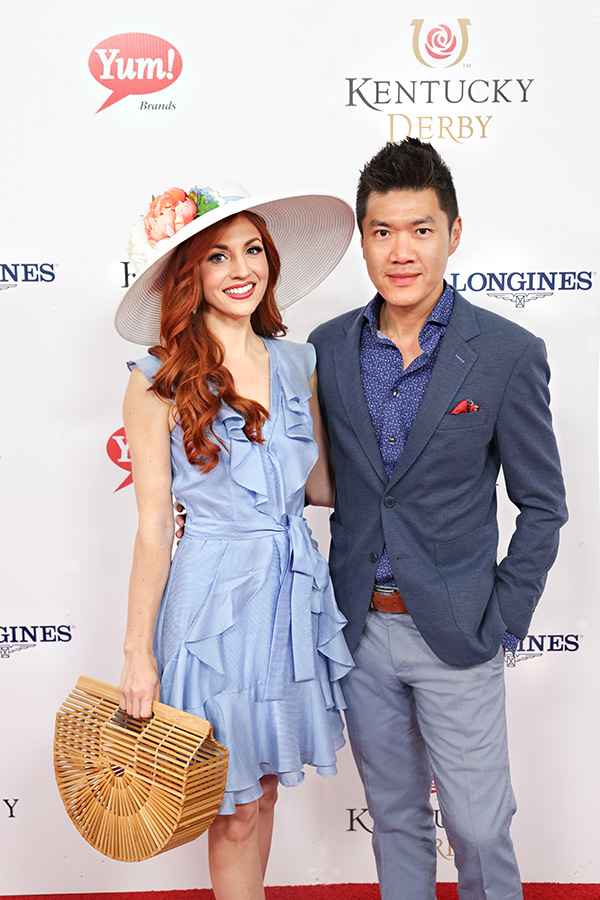 Also, Many Congratulations to Torrie Evans for winning my JORD Watch Mother's Day Giveaway that ended at 11:59 yesterday! Enjoy your $100 gift certicate to JORD!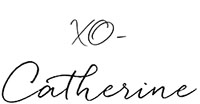 Photos by Andrew Kung Photography