American Safari: The Olive Utility Jacket
Believe it or not, the army and military has been influencing the fashion world as we know it since the 60's (thanks Mr. Lennon). The Fall 2016 runways were jam packed with amazing – and extremely wearable – style. Army green was everywhere, and this easy earth-tone is one of my favorites. There are so many great jackets out there right now – long or short, pair them with distressed jeans, comfy boots and your favorite tee. This week I took a different approach to a long oversized olive green utility jacket that I found at BLU Boutique (502-468-2036) wearing it as a wrap dress! Keeping the jacket unbuttoned, simply wrap it around very snug and cinch it in place with a belt – its a great way to dress up an otherwise everyday piece. I kept the look clean and modern by accessorizing with a brushed gold choker.
We headed out to Dry Creek to catch the sunset on our last evening in Sedona and shared on a glass of red wine as the sun slipped below the red rocks. The area almost resembles parts of Africa, but instead of hyenas, coyotes are howling off in the distance.  The cool air drifted into the valley and we sat until every last ounce of light had disappeared. I can never get enough of that sweet juniper night air. Sigh…
An amazing fashion video recapping my entire trip is coming up in my next post on Friday, so stay tuned! Shopping details at the bottom!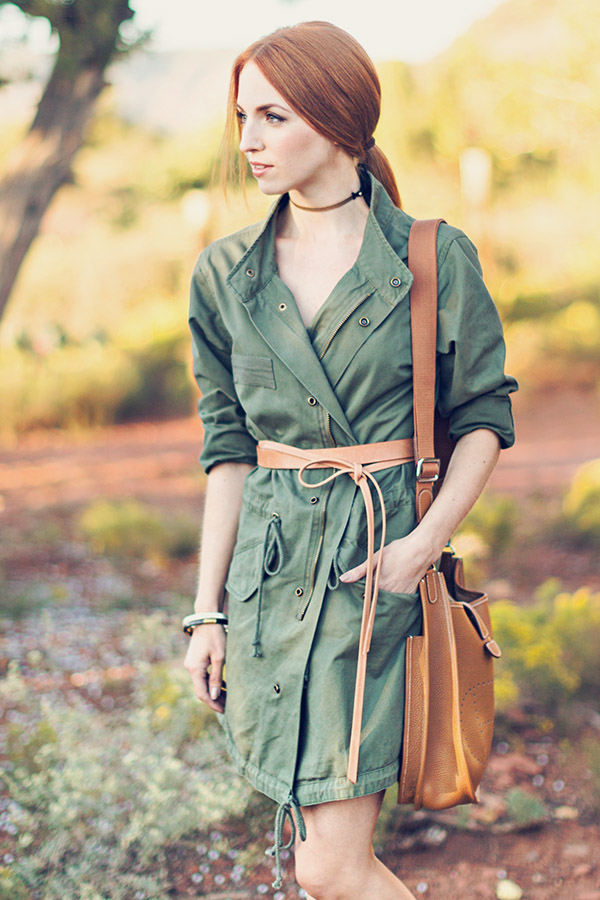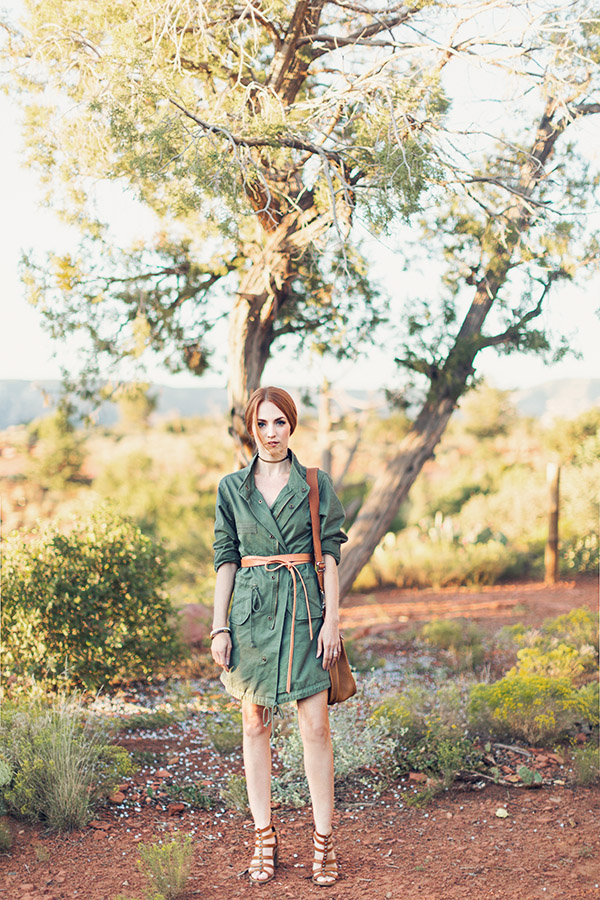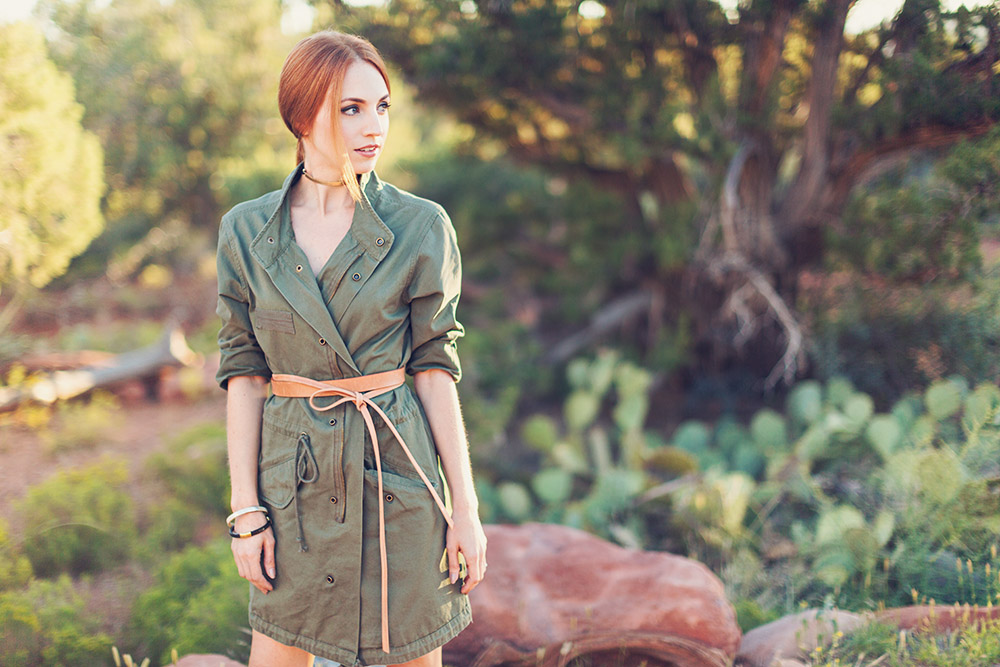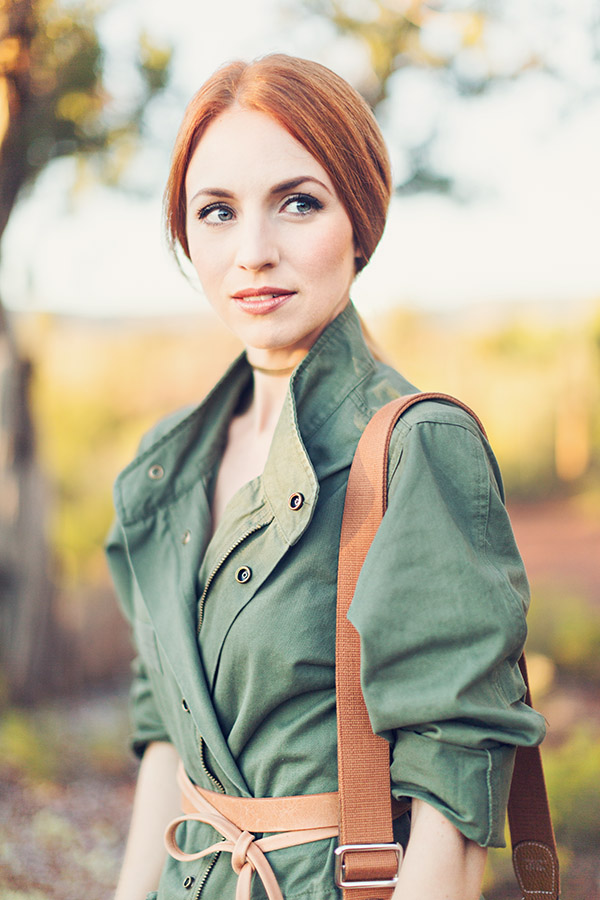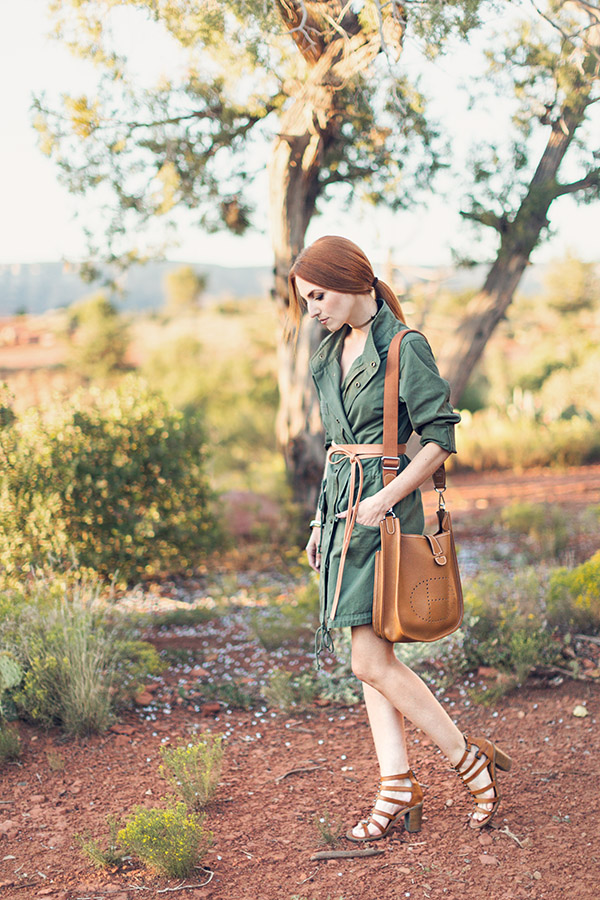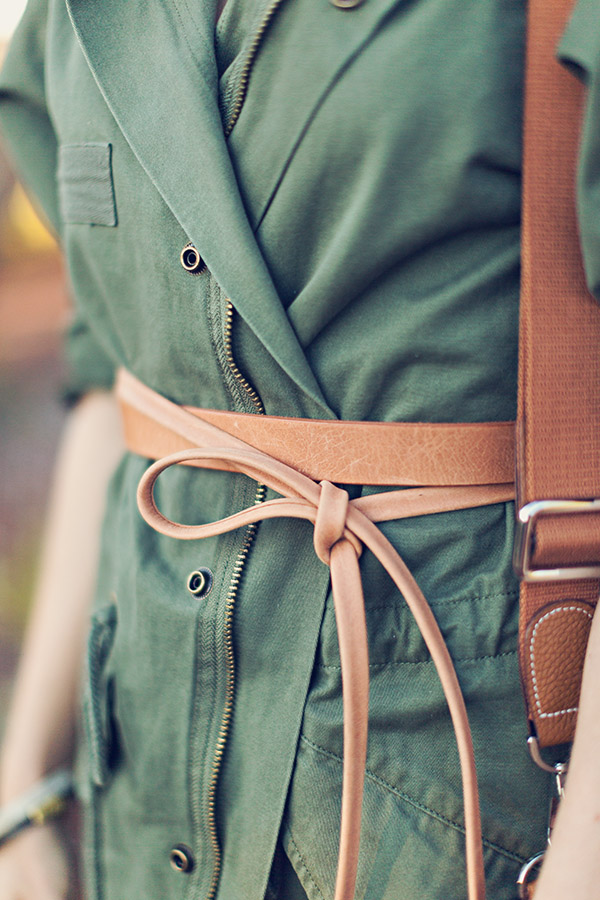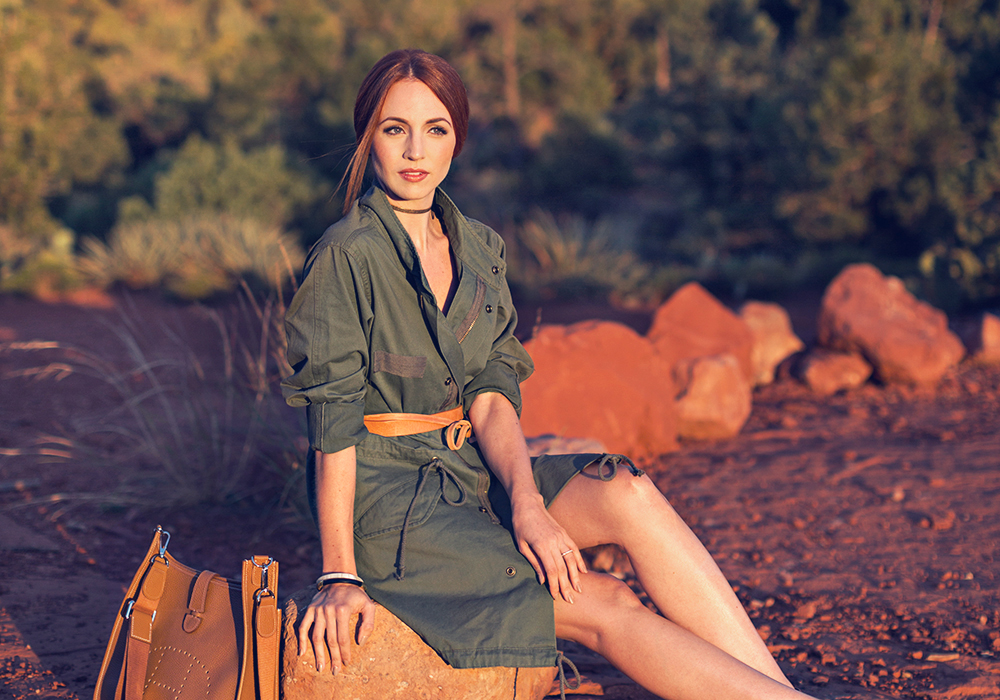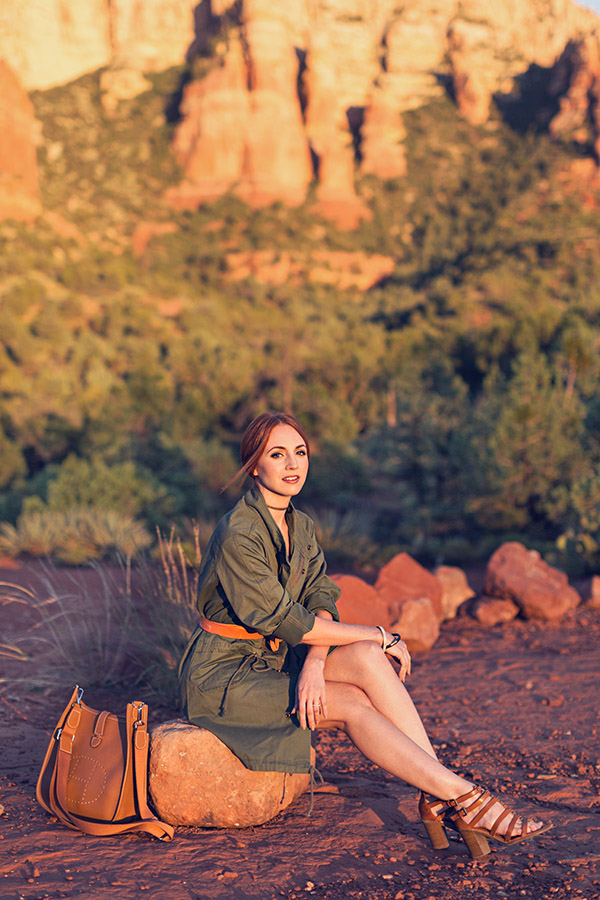 Heading back to the Midwest soon to take in all the fall colors! I can't wait for boots and pumpkin errrrthang 😉 I love to hear from you! Leave a comment below and be sure you are staying current with me over on Instagram!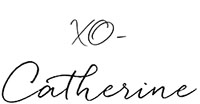 Photos by Andrew Kung Photography