Hello loves! I am SO EXCITED to finally share the colorful full-length fashion video that we created while out in Sedona a couple weeks ago! I'm sad to be gone, but this will give you a real taste of it's beauty and why the location inspires so many things in my life! The casual lifestyle and elements in the region create certain wardrobe necessities. High quality and durable fabrics are a must – and once the sun starts to set in the desert, I am always grabbing a soft poncho or denim jacket. I didn't have much time to shop when preparing for such a long trip, so I was thrilled to find literally everything I needed at BLU Boutique here in Louisville before I left. They also have a website in the works that you should be excited about!
If you haven't been to this region yet, I hope that this inspires you to make the journey! And if you have been, I am desperate to hear what your favorite places were in the comments below!
About time that I got on Youtube, right?! Follow along and subscribe why don't cha? You can find me HERE!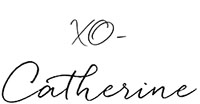 Video by Andrew Kung