Why Cannonball Swimwear is a Jetsetter's Dream
Hello my name is Catherine and I am an over-packer. Every time I am heading out for a vacay, I can never decide what to bring, so I bring EVERYTHING. Who doesn't need 8 swimsuits for a weekend getaway!? Know anyone else like that?  In 2017 I have set out to simplify my life, and I adore smart, forward thinking designers who take the guesswork out of making those tough decisions. Enter Cannonball Swimwear. Cannonball Swimwear is developed and designed by glorious, jetsetter babe Laura Patterson. She literally handcrafts custom *reversible* swimwear to your specifications and delight. And this stuff feels AMAZE on your body. If you choose one of her stellar one-piece designs, you have two look options. If you choose a two-piece, the look options double, giving you 4 design looks based on how you want to wear them! Choose from her ultra curated collection of fabrics and make your own one of a kind design that 1) You won't see on anyone else & 2) Saves you tons of space in your carry-on.
Honestly, I haven't even touched on what is probably my fave aspect of her designs. Because the fabric she uses is so durable and high quality, the pieces make super hot bodysuits when layered with skirts and denim, and the separates are perfect for yoga. She even has HOTPANTS. Yep.
Check her out asap and get your order in for spring! I brought my newest Cannonball design with me on my trip to Phoenix and it got all the attention at the Moxy. I have at least 10 others on my wish list. What should my next one be?!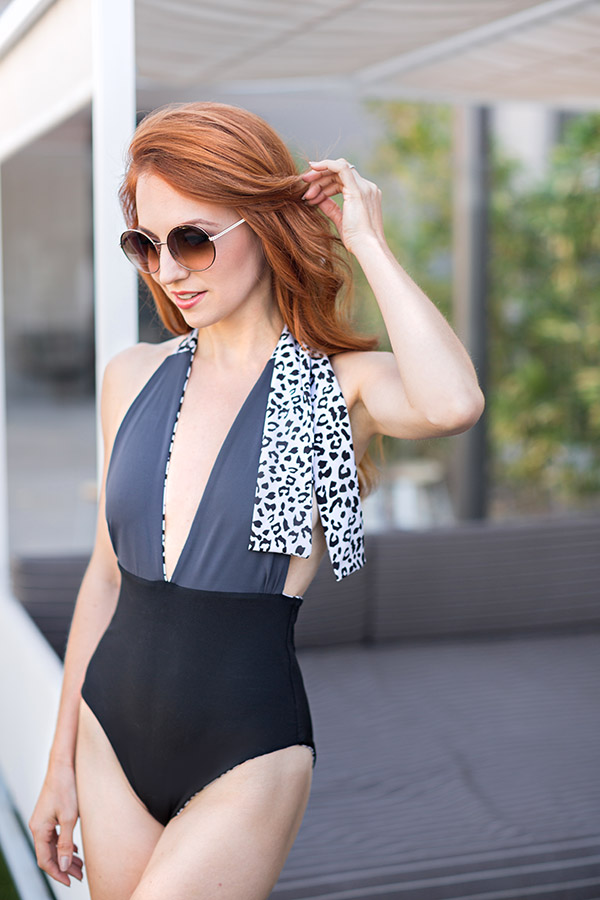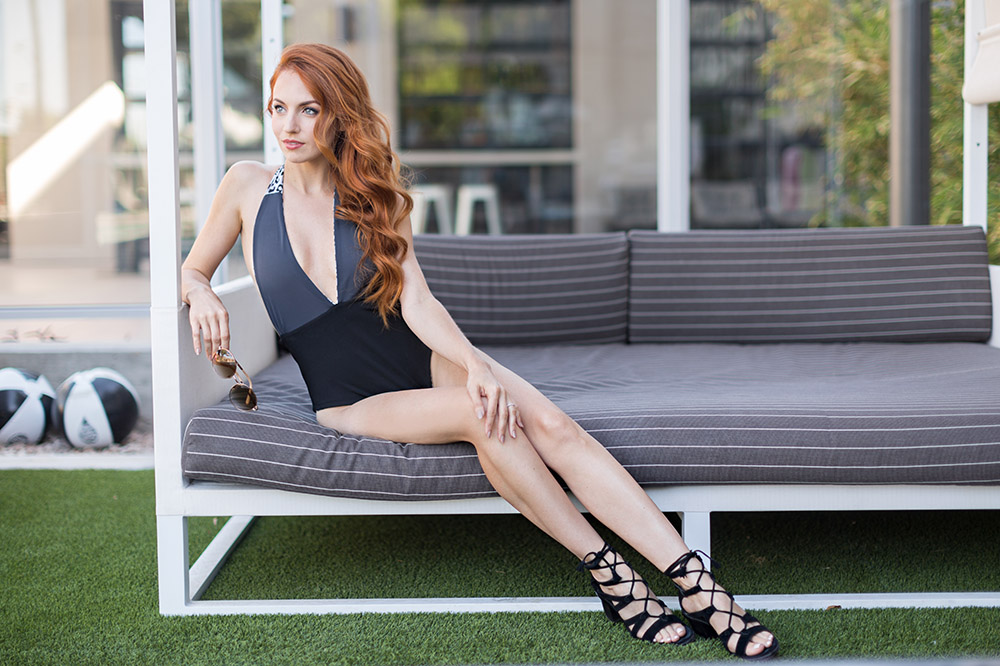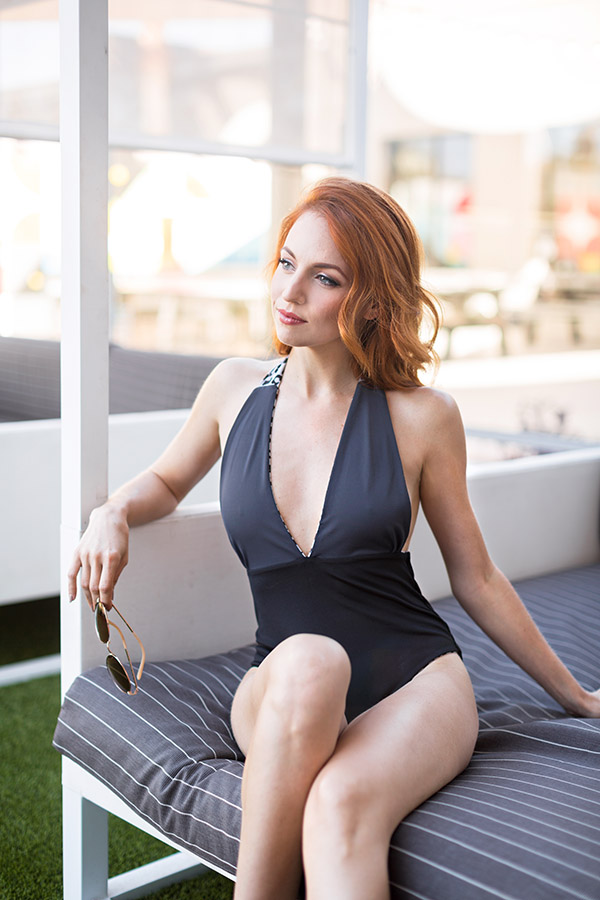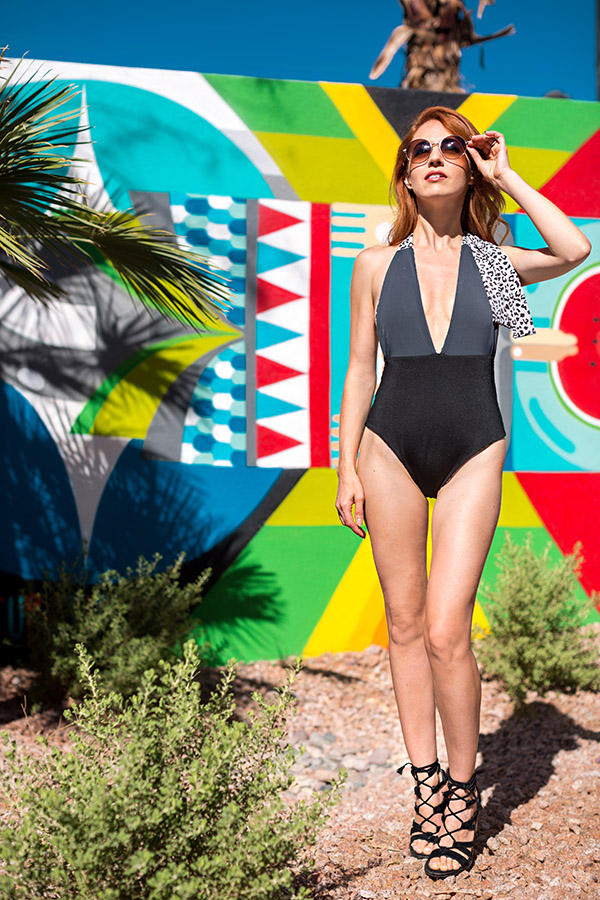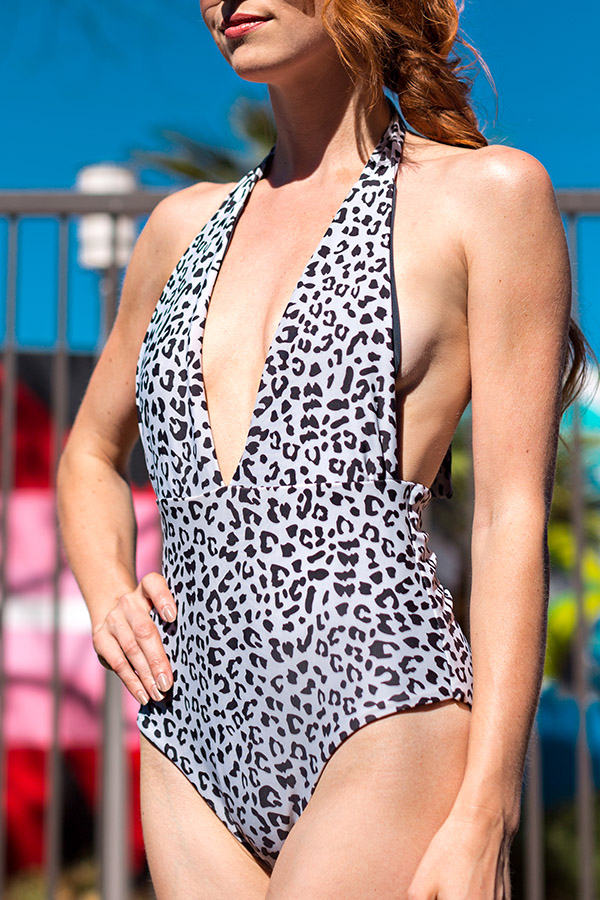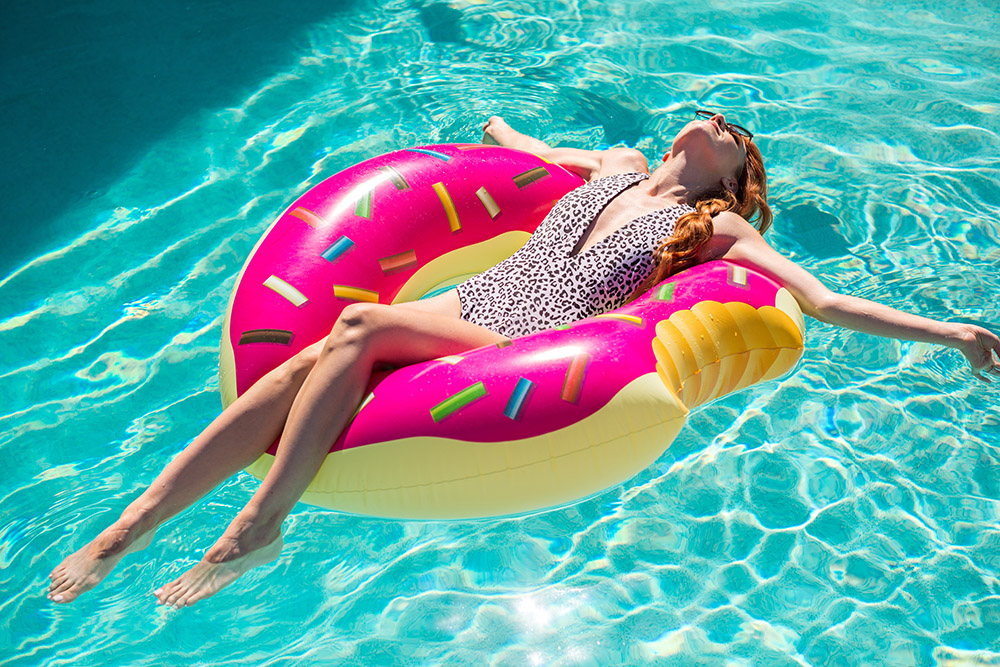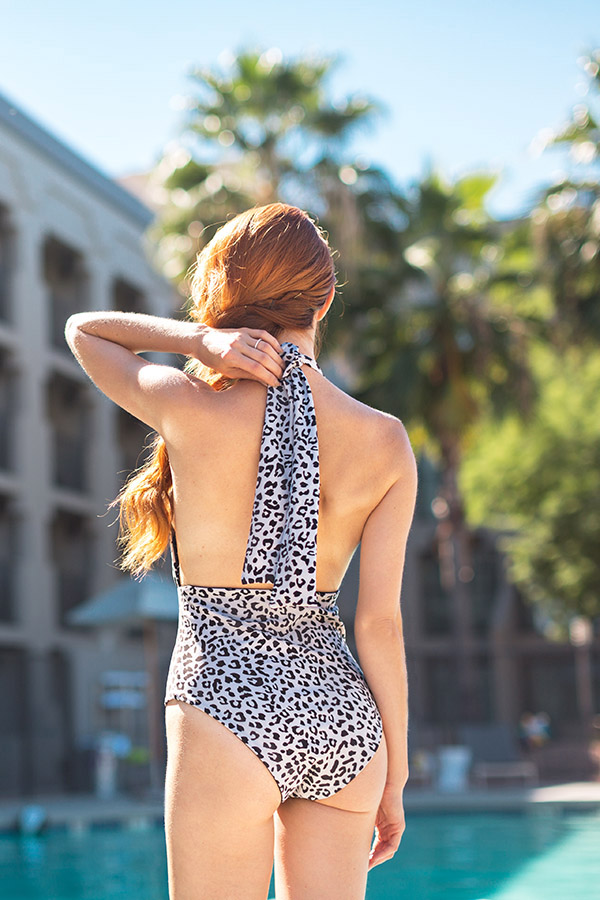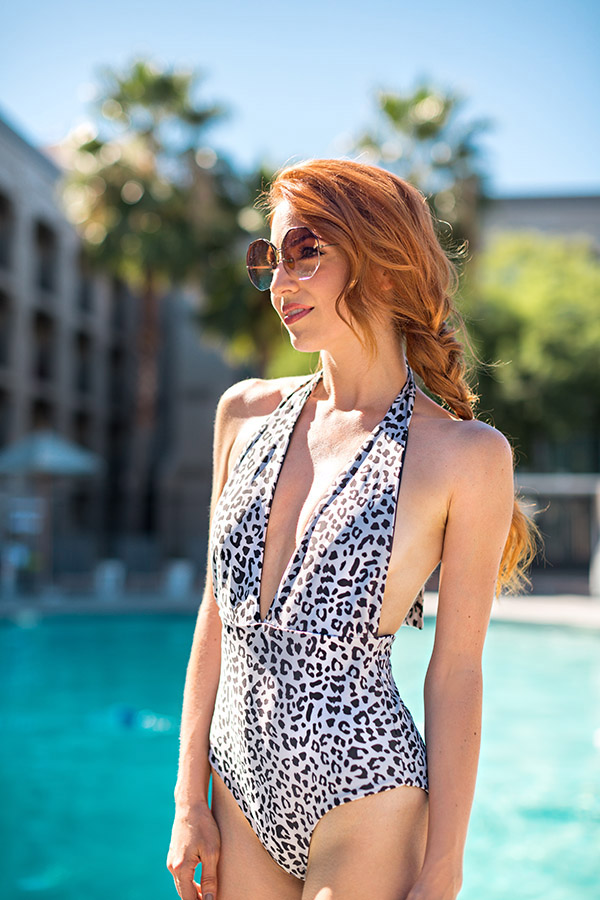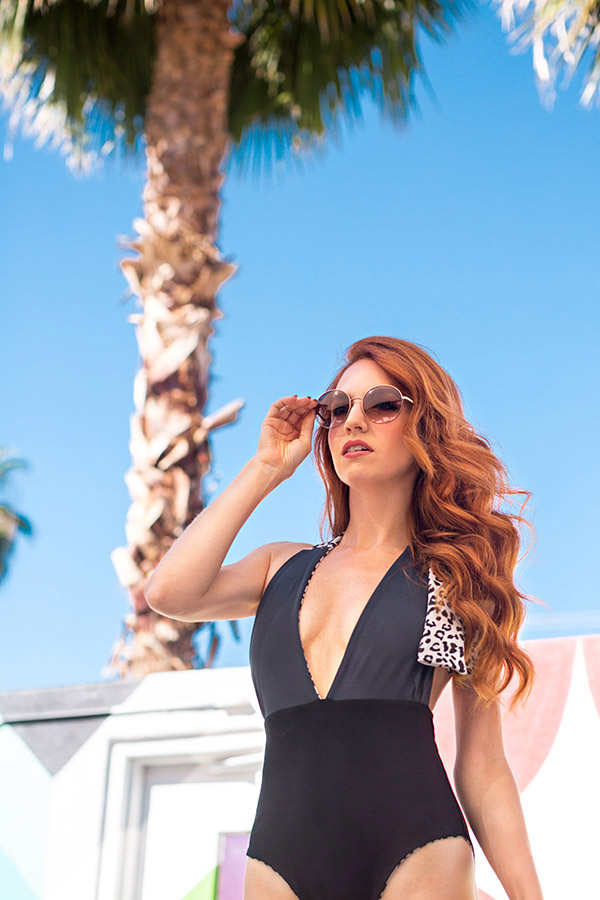 Cannonball Swimwear | Plungy Leopard One-piece 
All I can think about is spring. It will be here crazy fast, and this 63 degree weather today has me daydreaming of the warmth ahead. Daydream with me! Get creative and design something incredible!