I cannot lie; this month has been a challenge. My husband and I have been working endless hours building a new, exciting studio space for our photography businesses. Meanwhile, my health decided it wanted 2-3 weeks off and took an immediate nosedive. Luckily (and FINALLY) I am nearly back to 100% and the stress has taken it's toll. Through patience and a lot of deep breathing, I have decided to take a more gentle and thoughtful approach to the decisions make and am consciously putting effort into happiness and well-being before daily accomplishments. This is a hard thing to do, as Andrew and I are both fierce workaholics, but I know the outcome is incredibly worth it. It takes baby steps, and I am now striving to be present more than perfect.
As I have been attempting to relax more, I discovered this ultra-cozy and super feminine off-the-shoulder sweater at the Pink Lily Boutique and it is on CLEARANCE for literally $20! I have been loving it in my quite moments reading, and it looks way too cute with heels too! You are absolutely out of your mind if you do not grab this immediately off their site before they sell out! It is such a pretty gray with little flecks off color that make me think of confetti cupcakes!  GO NOW! Scroll below and catch the shopping details at the bottom – along with my new favorite book! Xo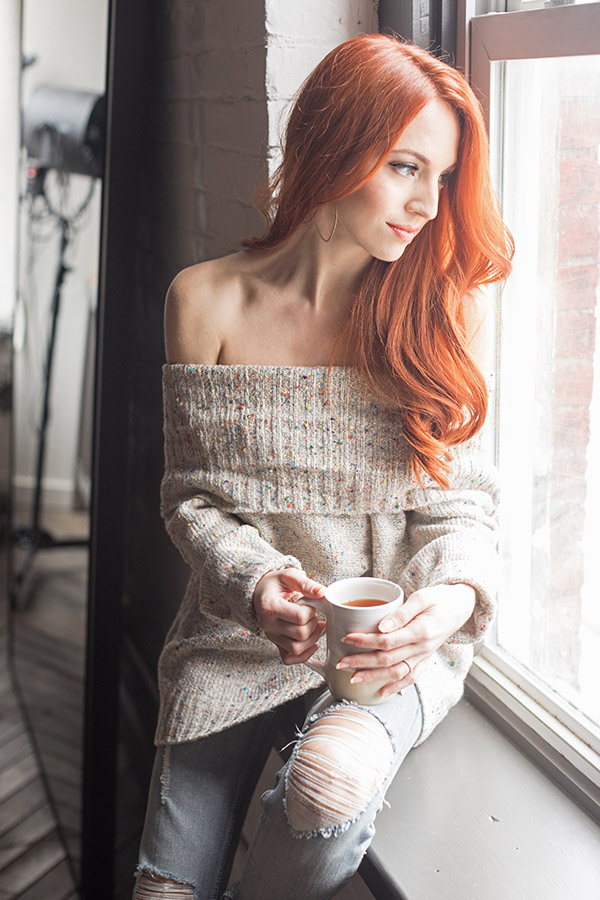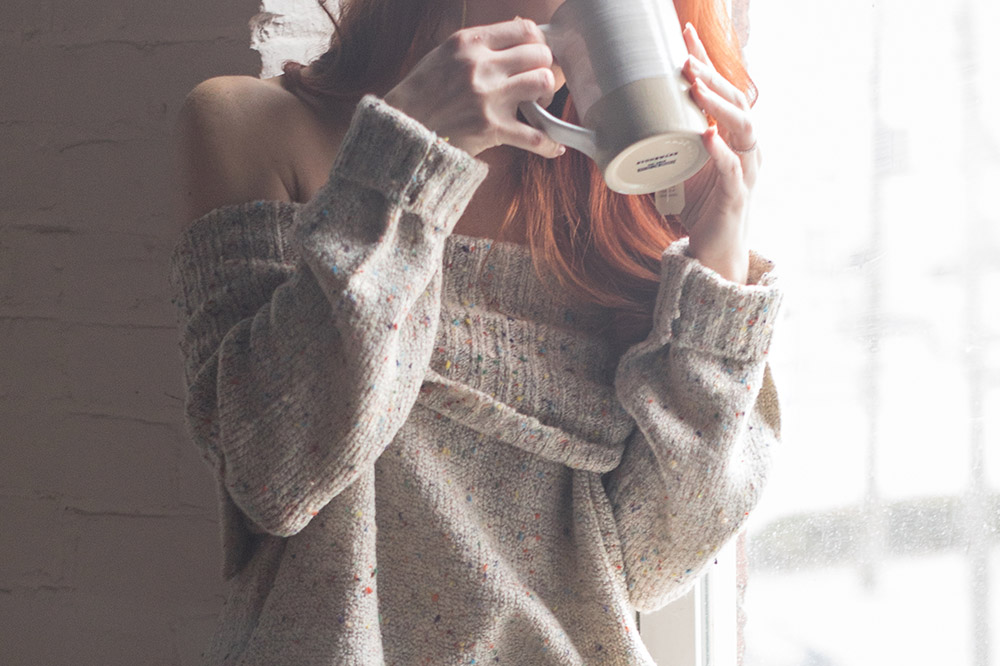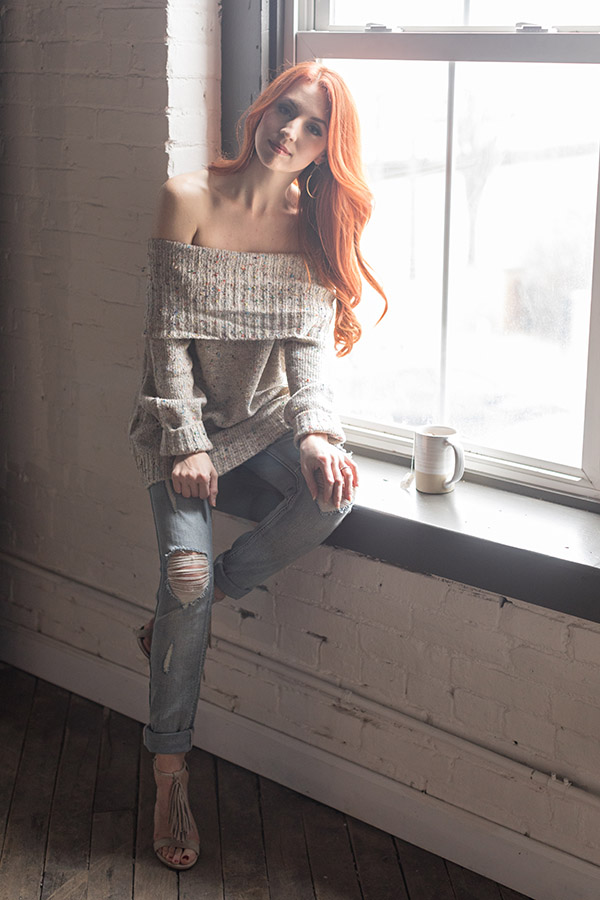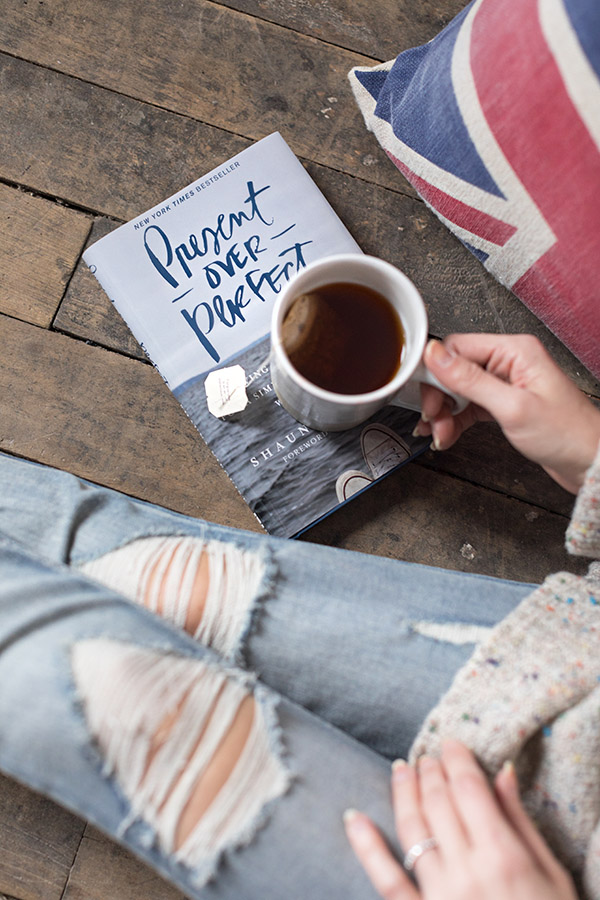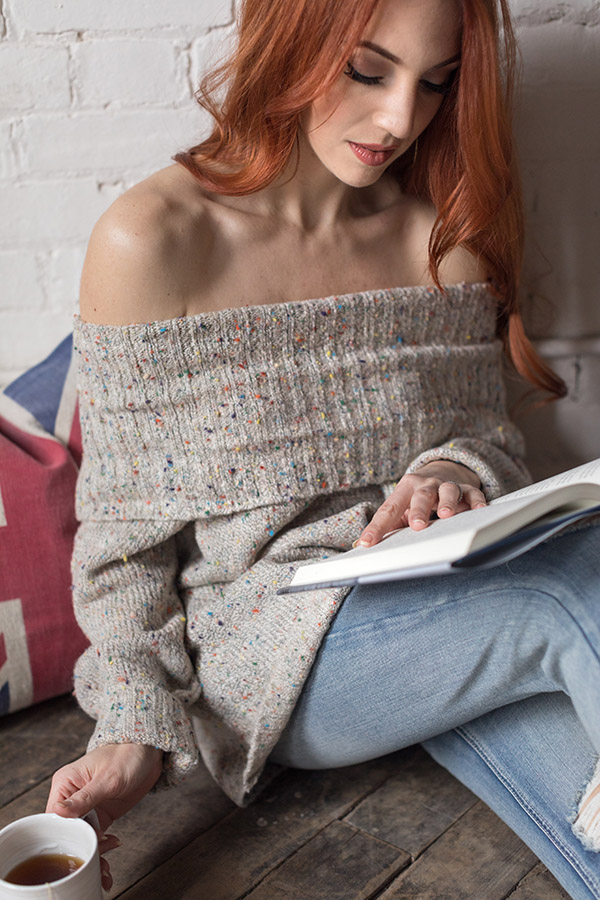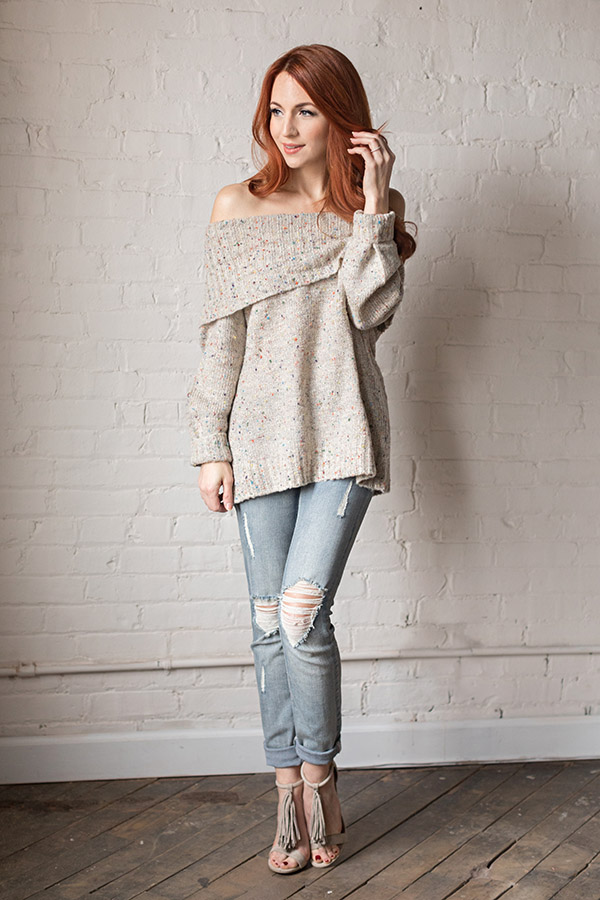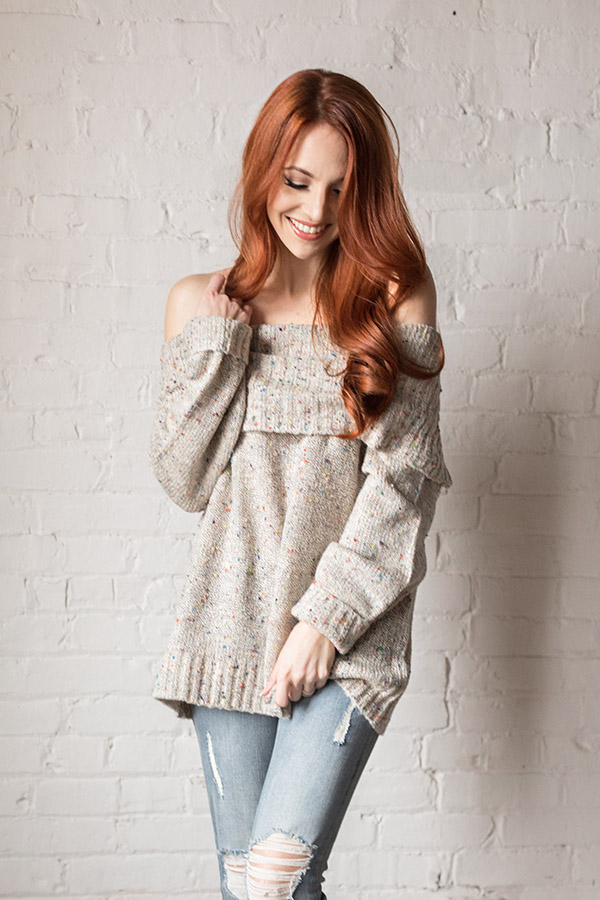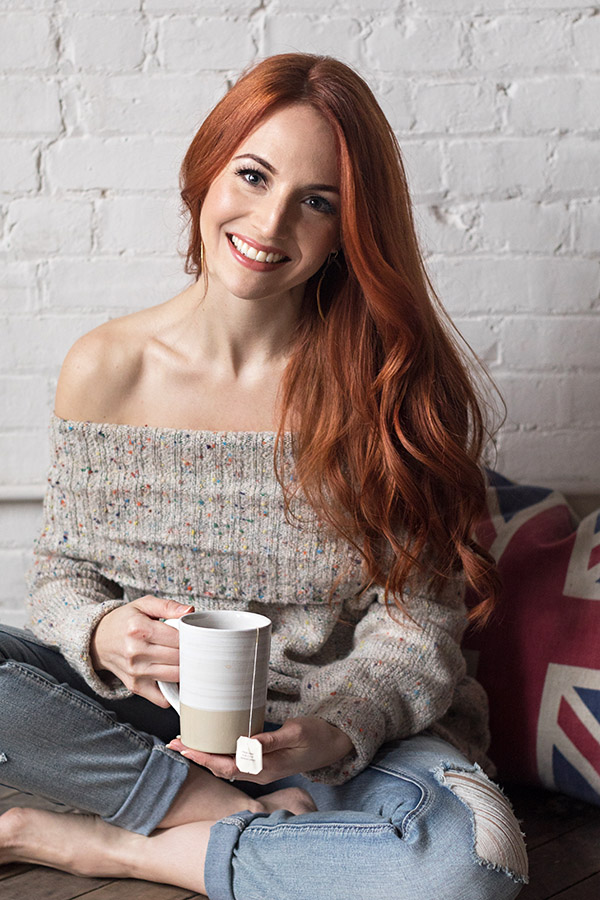 This year I am taking more time for my mind and soul to be happy and healthier, because I know that my body will follow suit if I am balanced internally. I challenge you to take the same approach and consider reading this incredibly refreshing book! It will help you process life and your daily decisions differently. Let's do this.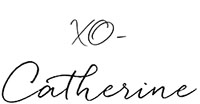 Photos by Andrew Kung Photography