Hello everyone! I hope that you are all off to a fresh new start in this amazing new year and have all hit the ground running! This past month has been full of adjustments and exciting changes for so many of you, and we are no exception! The tail end of 2016 didn't go without a fight. I took some time off of writing for The Southern Gloss to spend time with my family on the farm and help build a tiny house for my sister Rachel who just returned from the Peace Corps during December (It is the CUTEST thing in the world and I cannot wait to share it with you!). Meanwhile, my husband Andrew and I discovered a new studio space for our commercial photography business and decided to take on the big move from the old location to the new one over the holidays! It was a special kind of nightmare, and much sleep was lost… but it is nearly complete and life is beginning to find a new pattern. Great things are in store for next year, I can just feel it.
Today I wanted to share with you my absolute favorite way to style blanket scarves. I get asked fairly often how I recommend working them into an everyday wardrobe, since they tend to be bulky, larger than an average scarf, and don't really flatter the figure. If you're anything like me then you probably have way too many of them (Thanks Target.). Well now it's time to get some real use out of your collection. With this trick, you can give a large scarf a nice silhouette, while also keeping it in place. Simply fold a large scarf diagonally and place it over your shoulders as you would a wrap, then belt it at your natural waist being sure to keep the back free (otherwise things get too bulky around the middle). Viola! How cute is that? I listed my exact plaid scarf below (a STEAL at only $20!) with a handful of super affordable others that will be a real asset to your wardrobe this winter.
(On a sidenote, my sister took some pictures of Andrew and I while out on the farm and I am totally including them in this post even though I told him I wouldn't because seriously… how could I not?! Sorry babe!)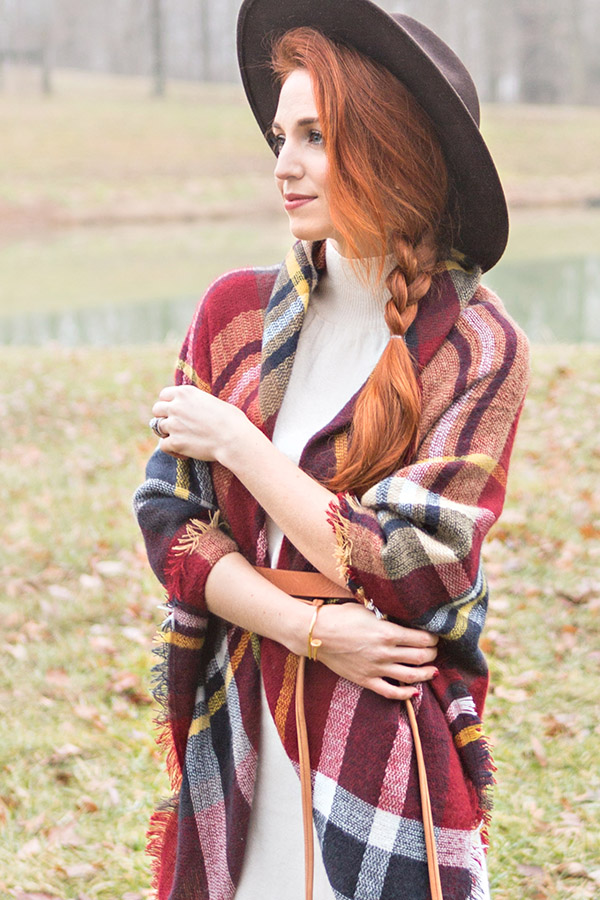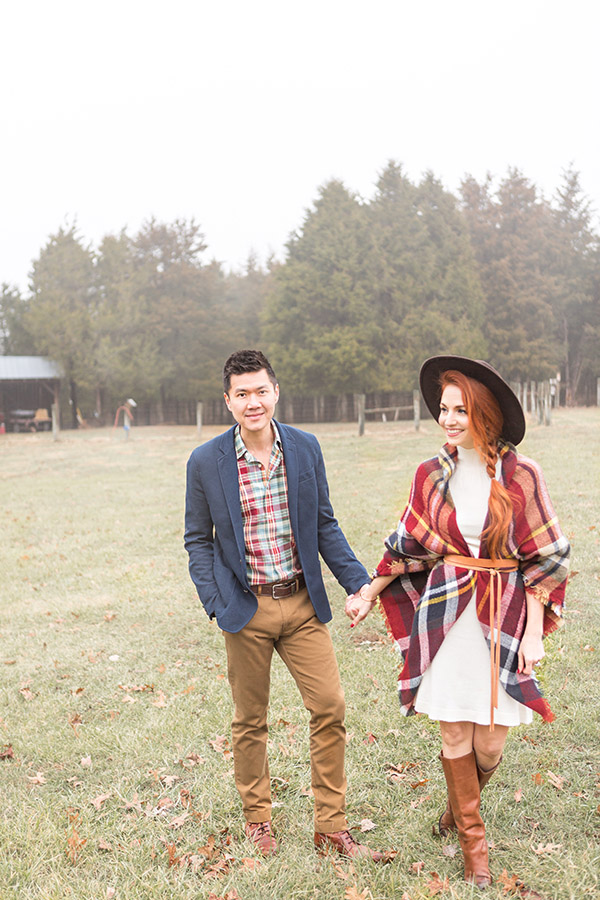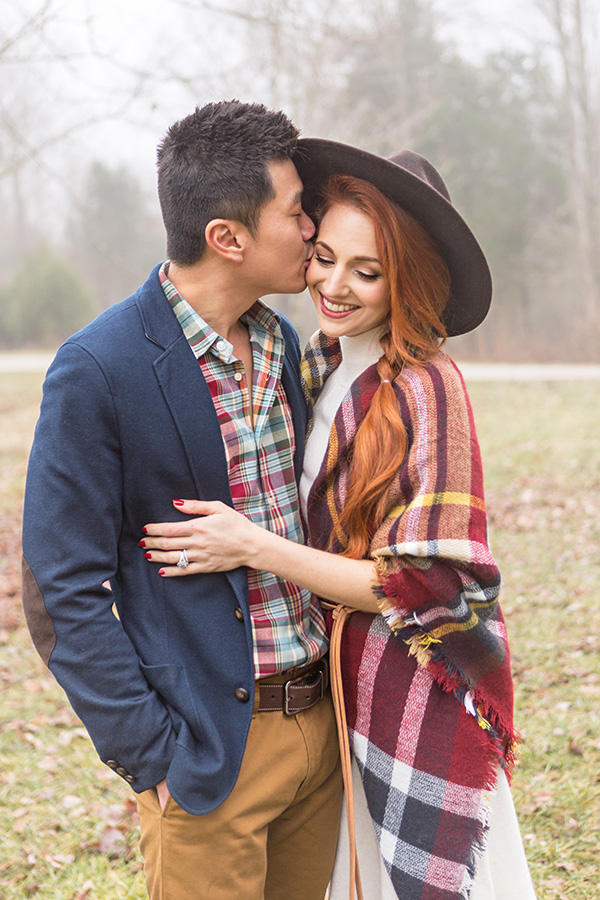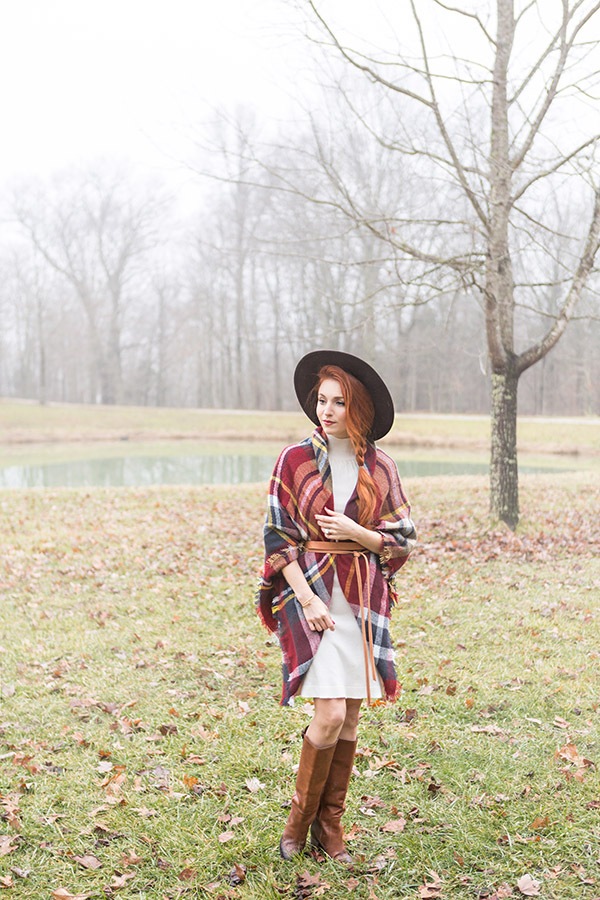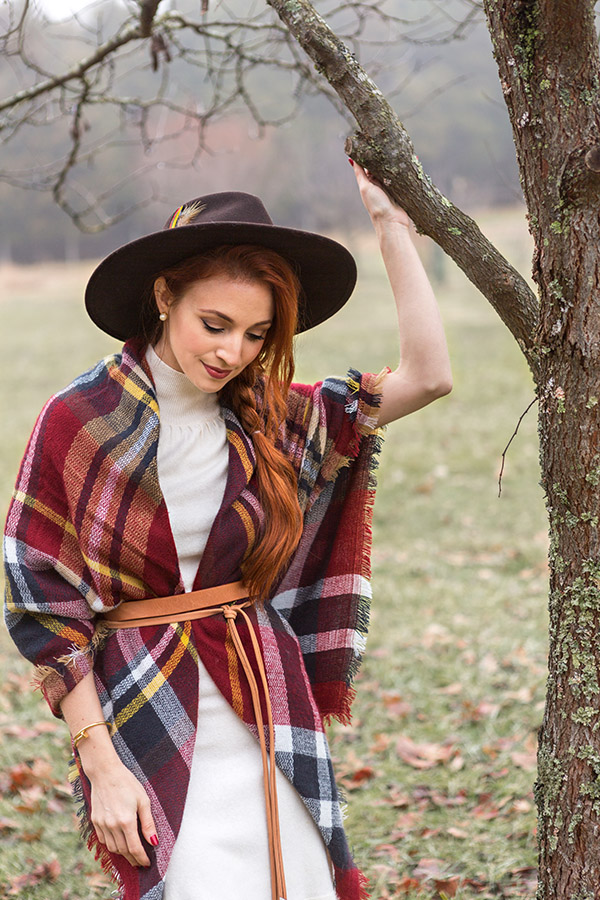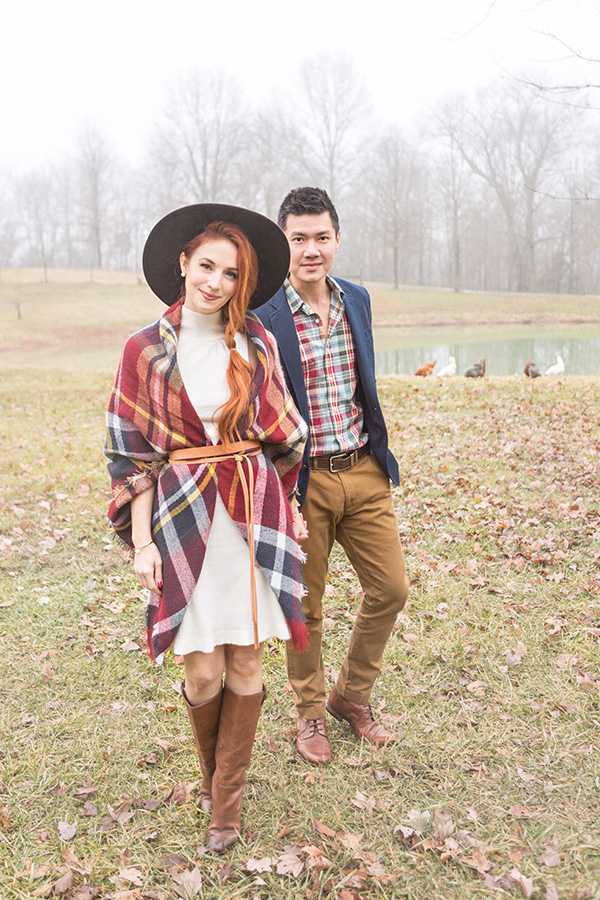 Be sure to give this a try sometime this week and let me know how it works for you! Hopefully my sweet husband will forgive me for including him, but he spends far too much time behind the camera and not enough time in front of it ;-)! Sending love and light from our family to yours in this new start of the year!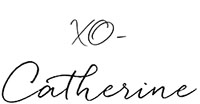 Photos by Andrew Kung Photography & Hannah Jones