Romantic Floral Prints for Fall
Autumn is officially HERE! Wispy florals were all over the runways for Fall 2016 and romantics everywhere rejoiced. Long, floral dresses  make amazing transitional pieces because they can lend themselves to cooler or warmer days based on how you choose to style them. On warmer days pair with sandals and lightweight accessories. For cooler weather consider a leather boot or bootie, oversized sweater or belted cardigan and chunkier accessories. Velvet chokers and skinny scarves are incredibly on-trend and can help bring the look into cooler months.
When I wear prints – especially florals – I like to wear my hair up to keep the look simple and less 'cluttered'. This also helps break things up since I am so petite. See my tutorial on this simple braid crown that I love wearing all the time! It is seriously a go-to style of mine several times a week.
The ever romantic backdrop of the Spanish-inspired Tlaquepaque district in Sedona was were we spent our evening. Every corner felt like a moment from a storybook – no passport necessary. Shopping details at the bottom!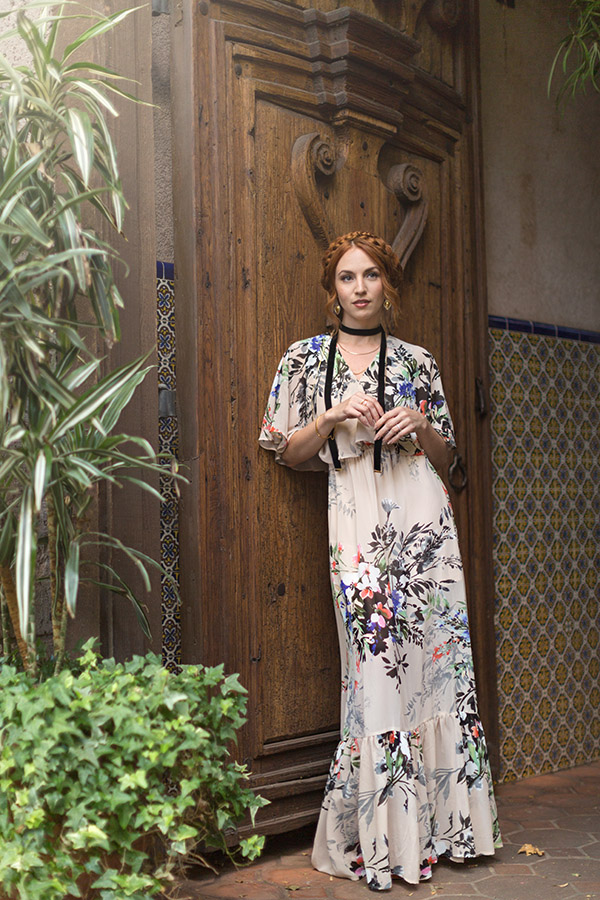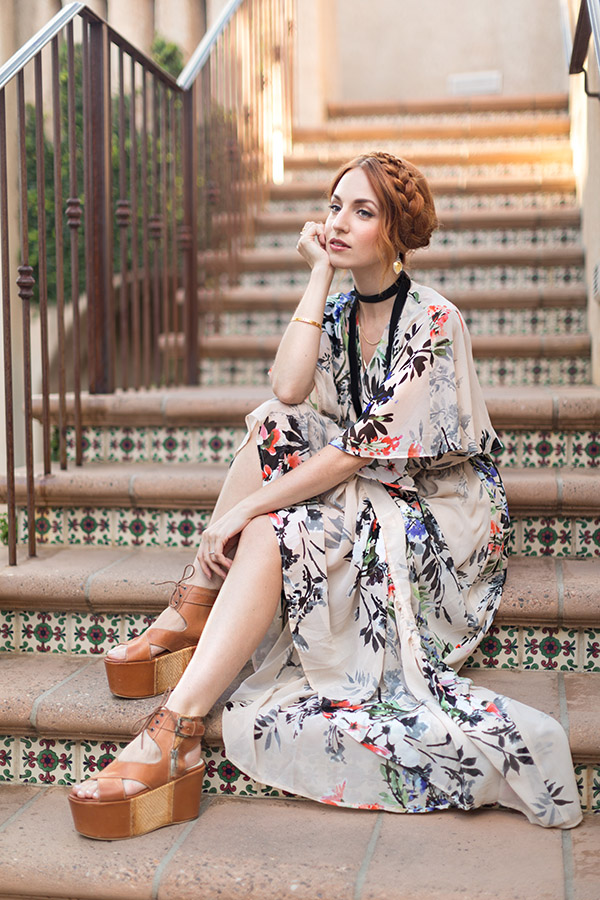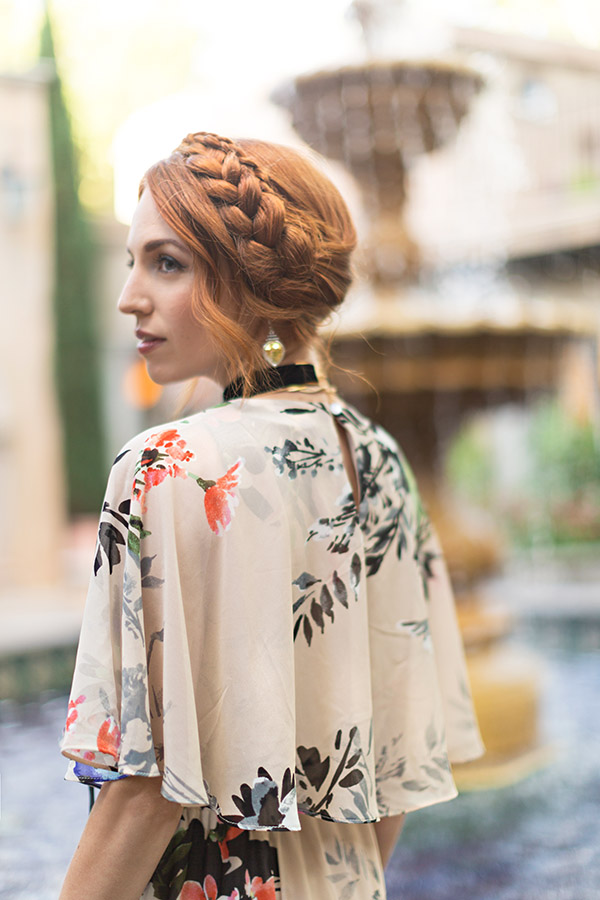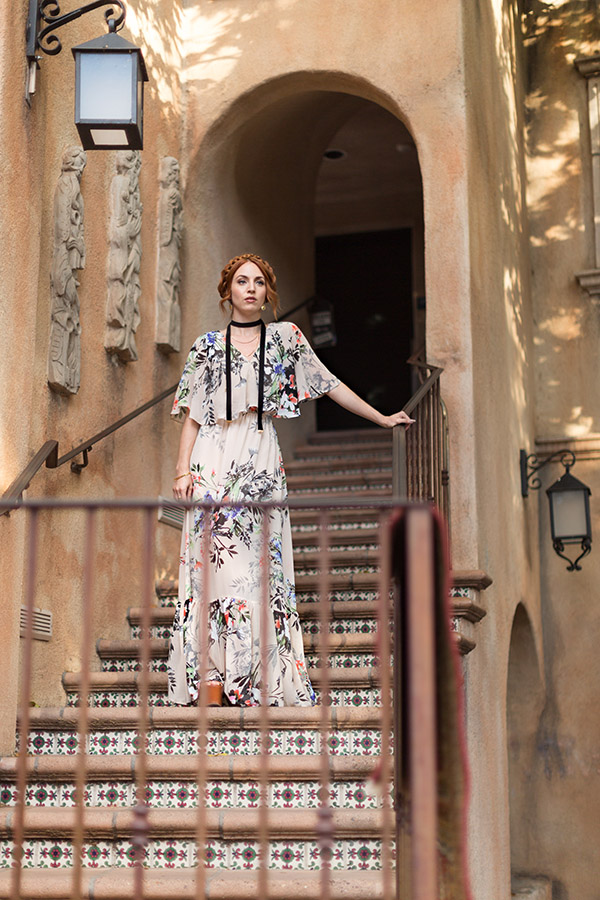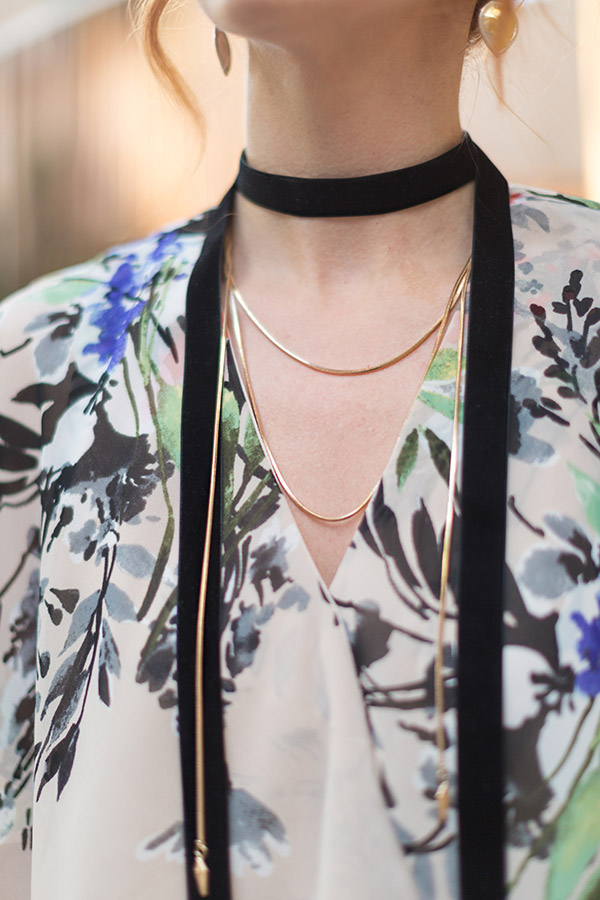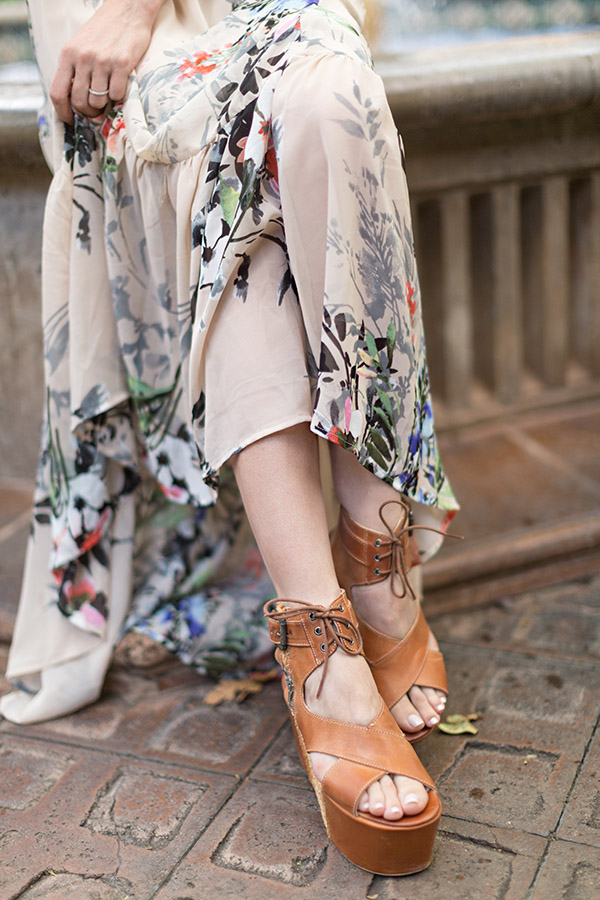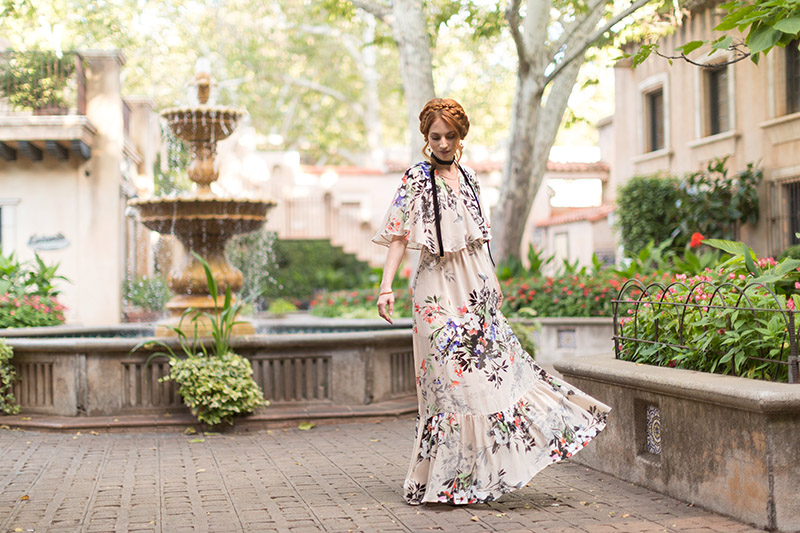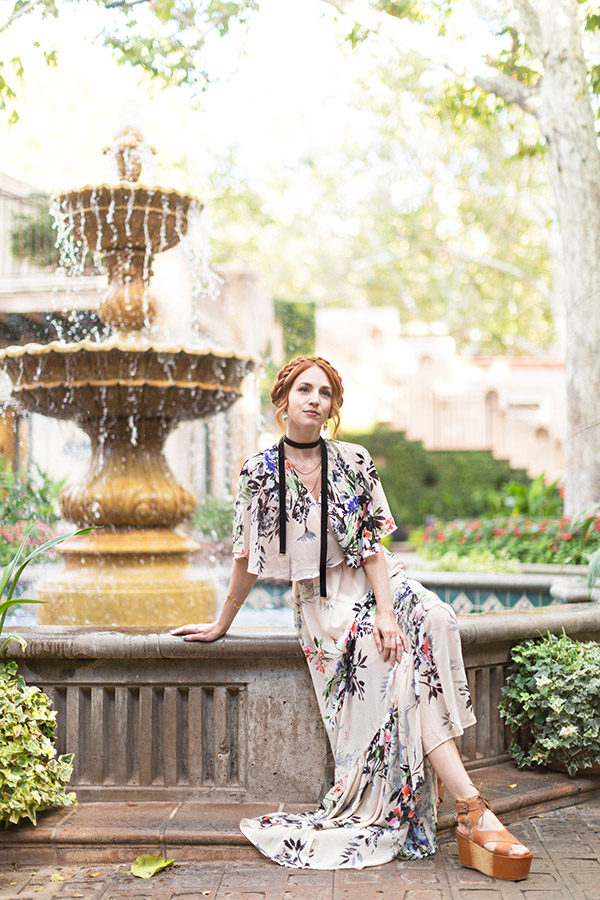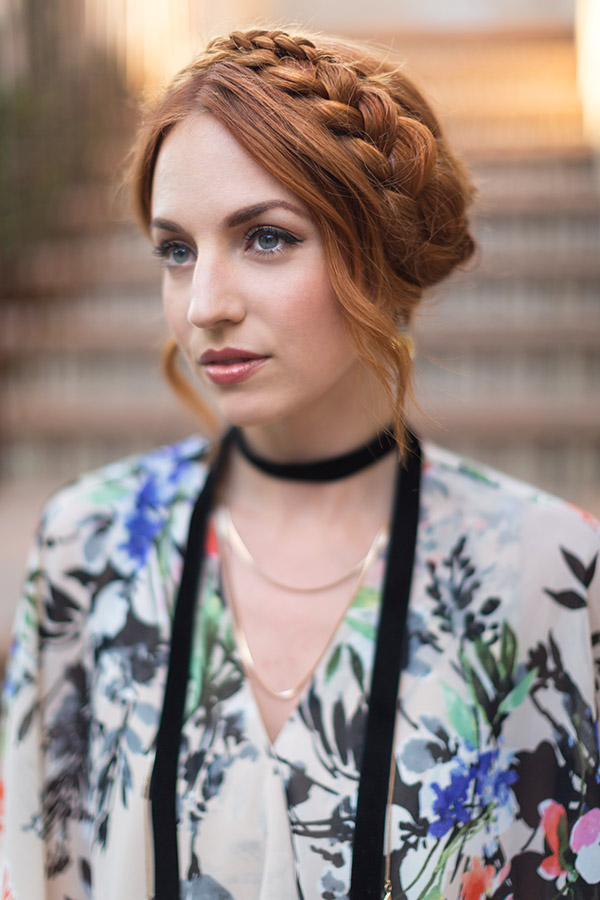 Recreate this beauty look using these items from my makeup drawer: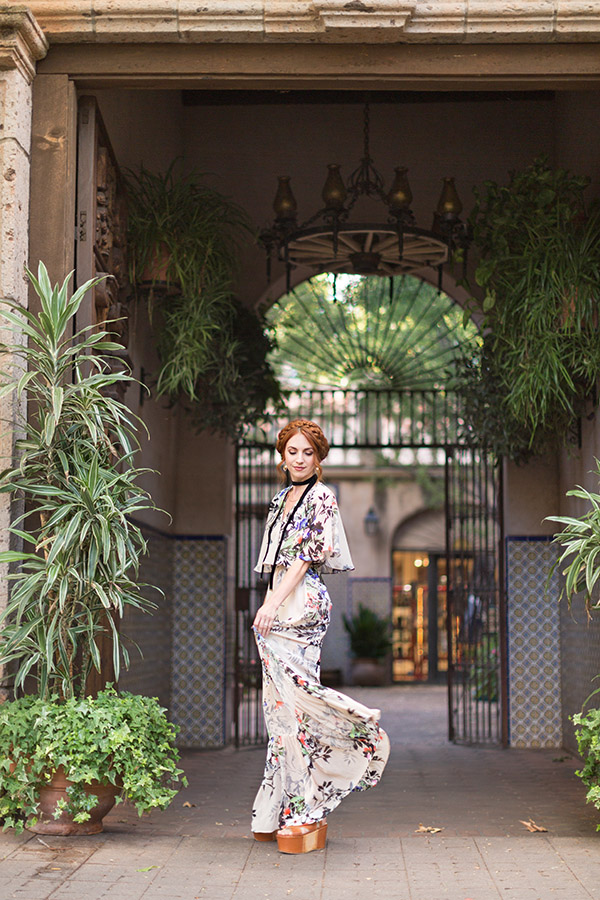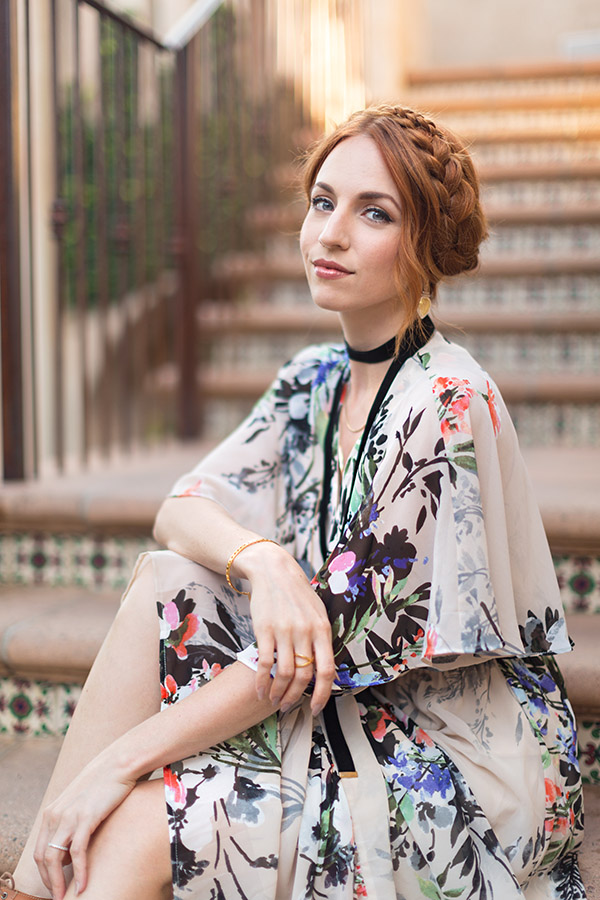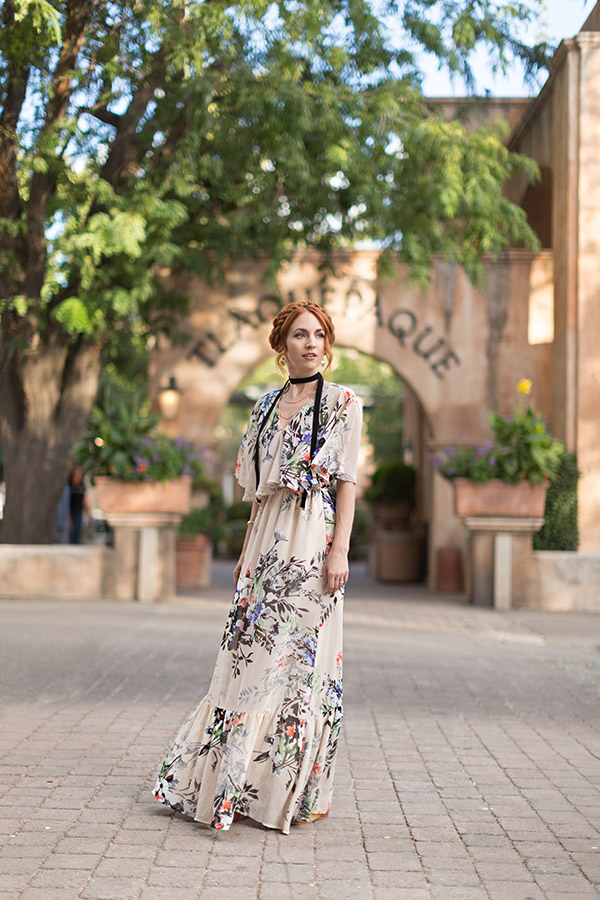 Check out these amazing Fall floral dresses that will have you swooning!
Need more inspiration? Scroll below for more details to complete the look:


Have you ever seen such a dreamy dress and picturesque place? I'm in LOVE! More Sedona adventures coming soon! Plus, a brand new video! Stay posted!