Crescent Moon Ranch
You will have to pardon the brief pause in blogging lately, because I have been running around having adventures that I cannot WAIT to share with you! I've been spending this past week in what I deem to be one of the most magical places on the planet, Sedona, Arizona. First stop was Crescent Moon Ranch to play in Oak Creek and hike around the unbelievably towering Cathedral Rock. It is such a peaceful place and it steals my heart every time! There are many places to swim, hike and relax – it is a must see destination is you are ever in the area!
I spent the day exploring in my favorite colorful kimono that I found at The Pink Lily Boutique. It is lightweight and I am CRAZY about the festive tassels! (Oh – and it is only $35!) I listed more options at the bottom. My black lace up bodysuit has also been a fave piece of mine this season and seriously looks great with everything from a velvet skirt to your most distressed denim. The BEST part? It is currently only $10! Seriously. I plan on layering this piece even through winter months. Grab it NOW.
Come explore with me… Shopping details below!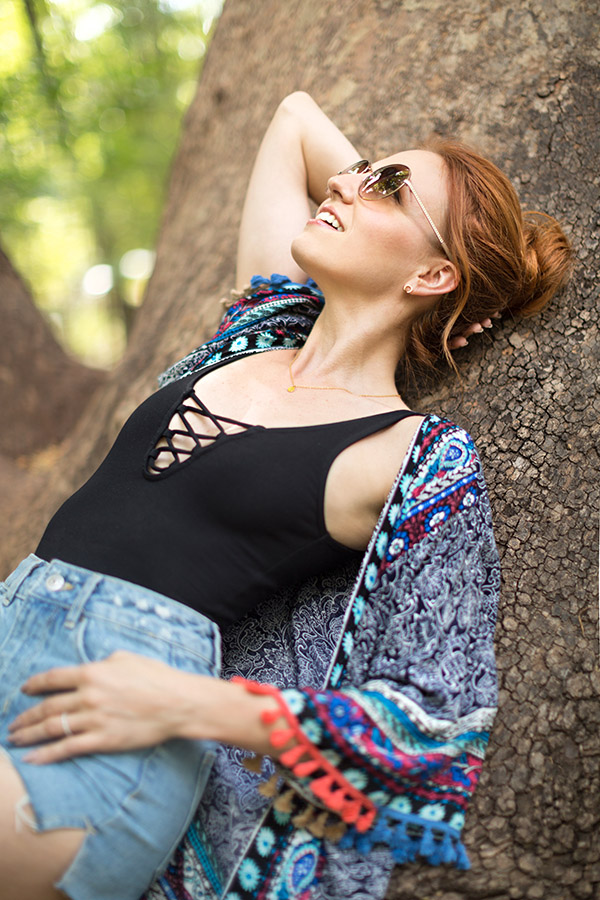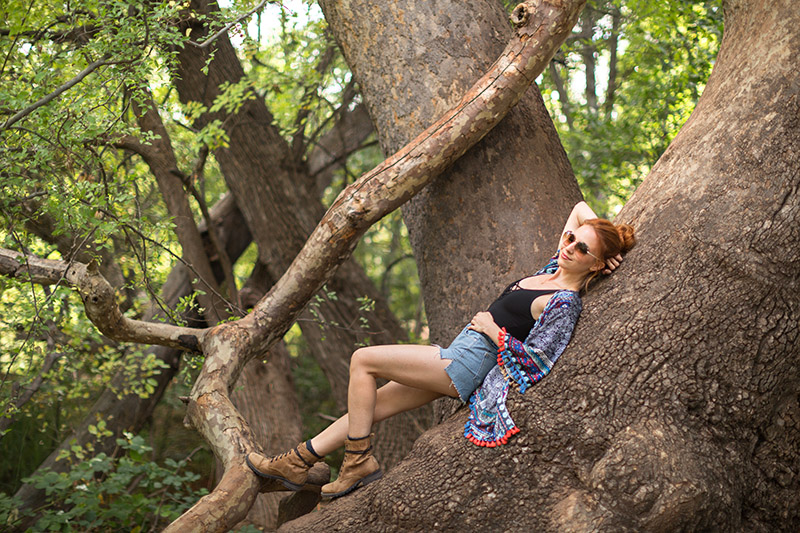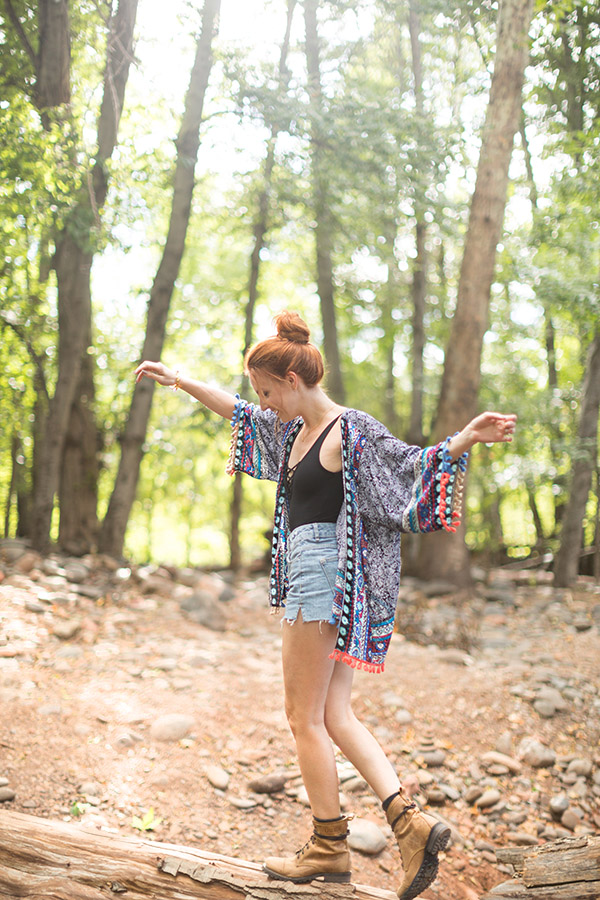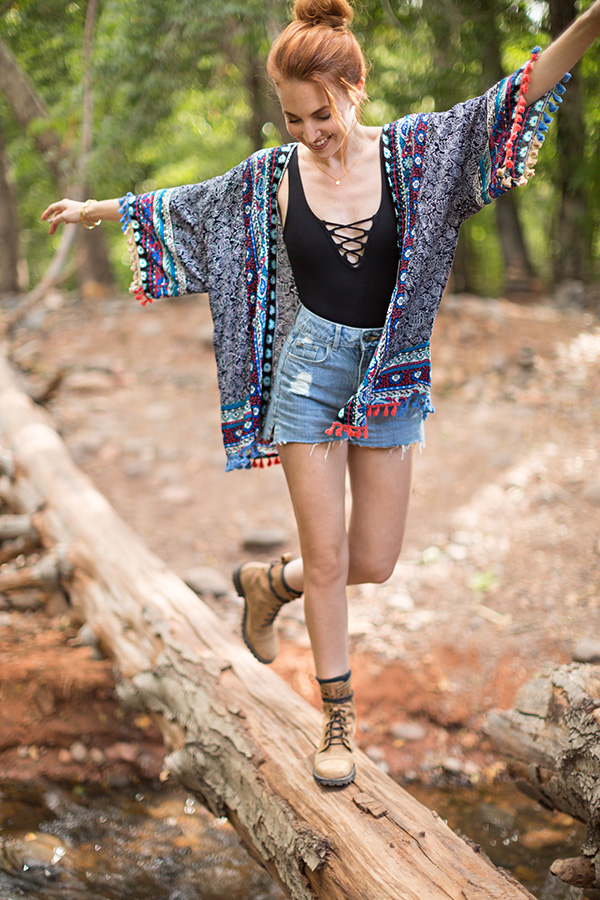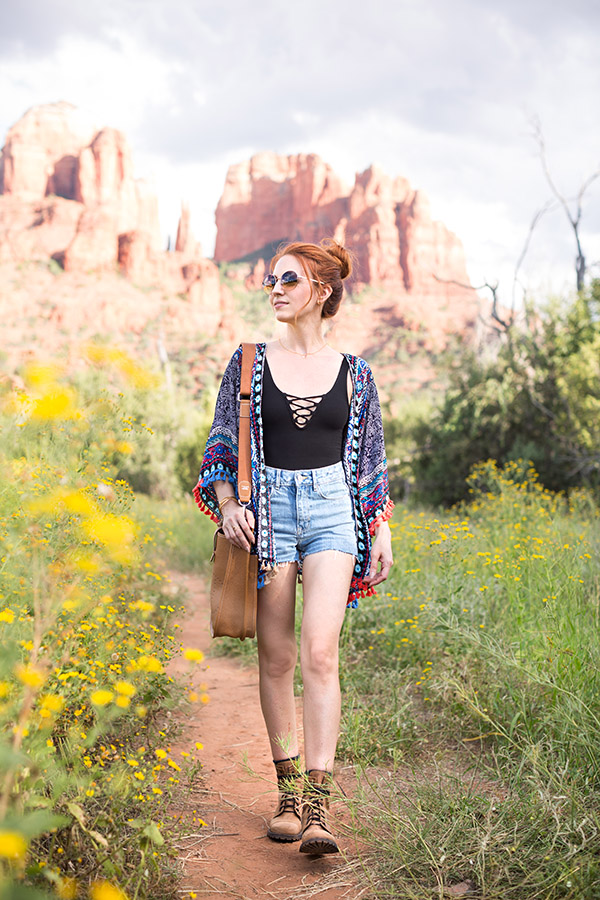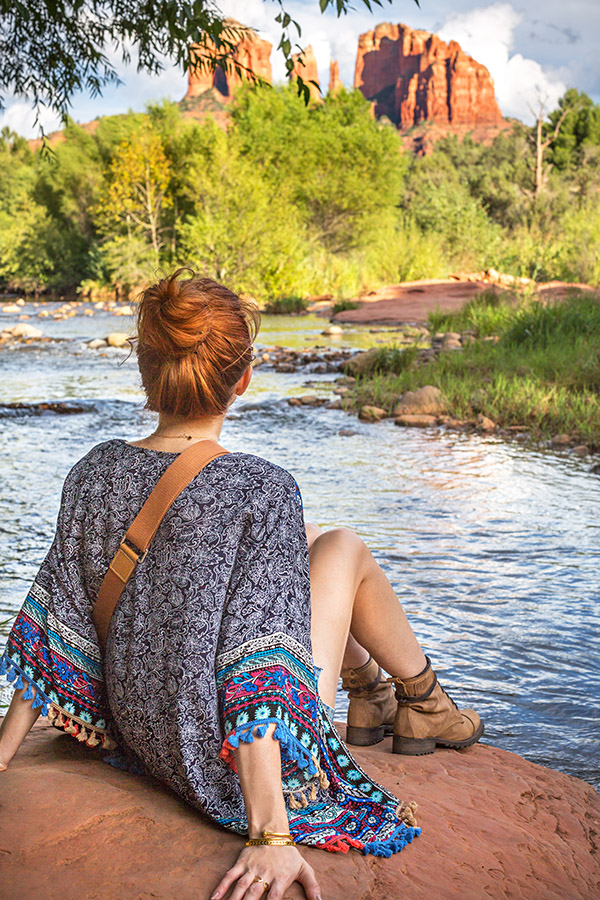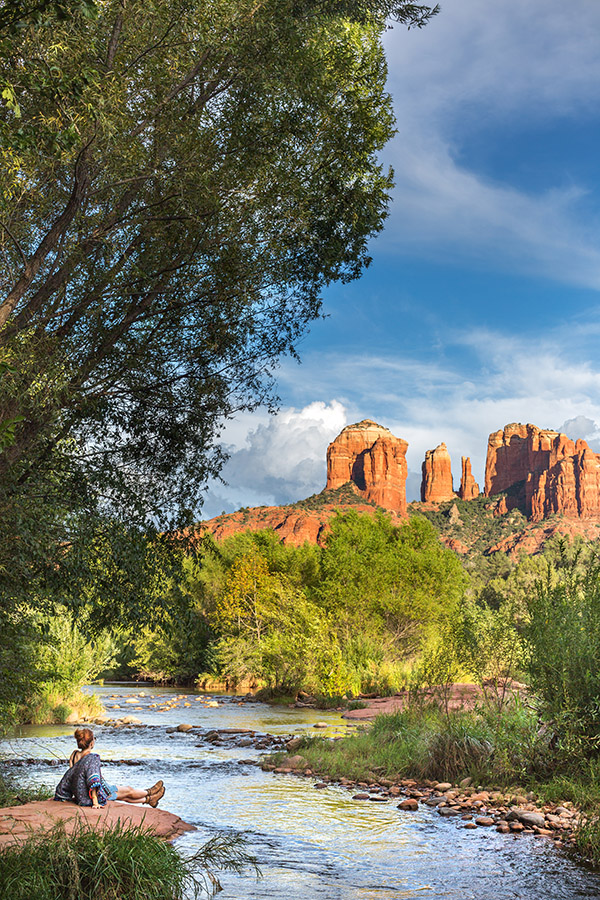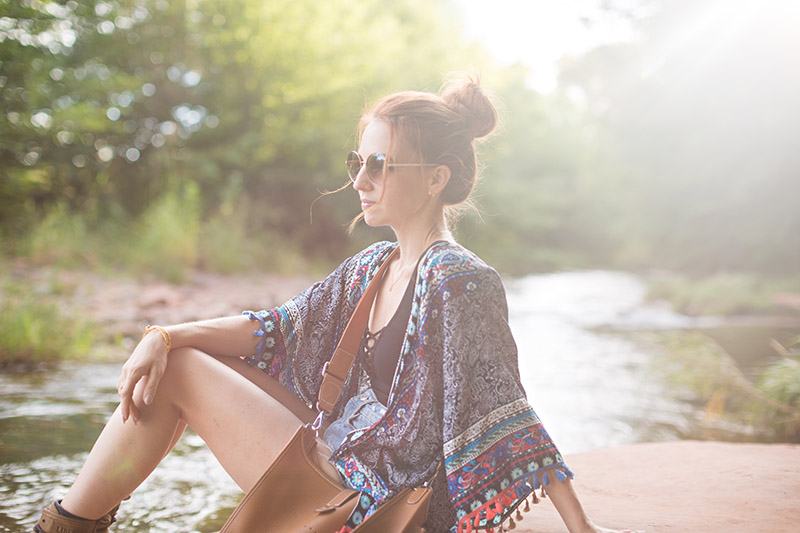 Black Lace Up Bodysuit (See THIS ONE too!) *Only $10*
Tasseled Kimono | Mine JUST sold out, but check out these similar styles HERE, HERE and HERE. You may even like one of them better!
Liberty Boots | BLU Boutique (If not available online call 502.468.2036)
Hermes Brown Clemence Leather Evelyne III GM (Try THIS ONE too!)
Scroll below for even MORE options! 

More smart, transitional looks for this fall coming just around the corner…and OF COURSE more travel details! Stay tuned!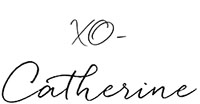 Photos by the always amazing Andrew Kung Photography