I had the privilege of heading to Miami Swim Week with my friend and designer of Cannonball Swimwear Laura Patterson a couple  weeks ago and we had the time of our lives drinking all the coconuts and wearing ALL the bathing suits. If you were following my stories on Instagram over at @thesoutherngloss then you know exactly what I am talking about. When you are traveling with a swimwear designer, why wouldn't you have a minimum of 3 wardrobe changes daily?! It's MIAMI. (Check out my story highlights!)
One of my faves is this floral print design with FABULOUS high-waisted lace-up bottoms! As always, Cannonball Swimsuits are reversible, giving you so many mix and match options when you are on vacay. The flip side of this floral is a navy and white stripe that is oh so chic. It is important to know that these suits are extremely high quality, and her designs often sell out before they ever hit her website because you can BUY THEM on their INSTA! It is important to message her if you see something you love and she may whip one up just for you! PRO TIP: Keep a close eye on @CannonballSwimwear's stories because that is where you will see the newest of the new – and it's where everything gets snatched up immediately! Her pieces can double as sports tops and even everyday clothing. They last forever and have the most comfortable and flattering fit of any swimwear on the market. Cannonball babes know whats up. Check out what she has on her site HERE too!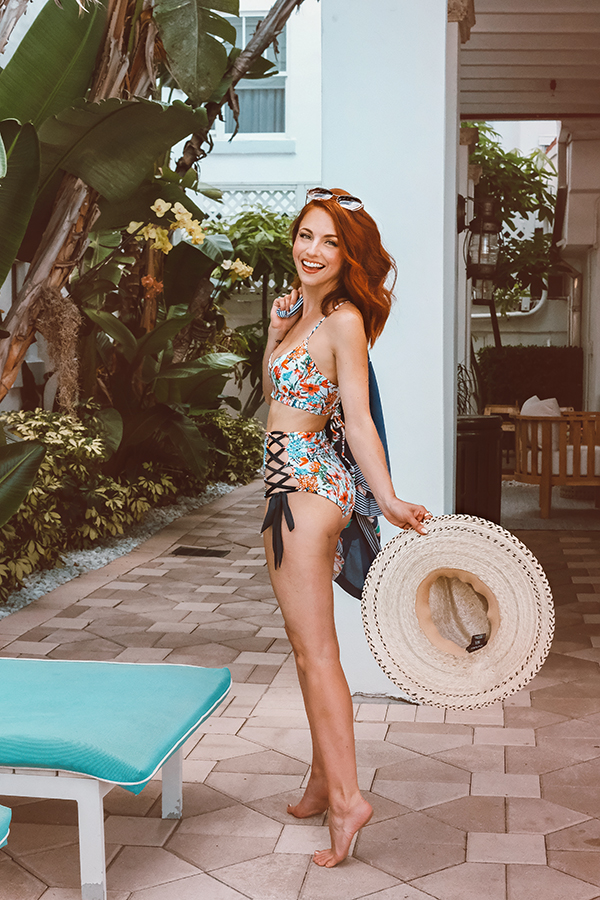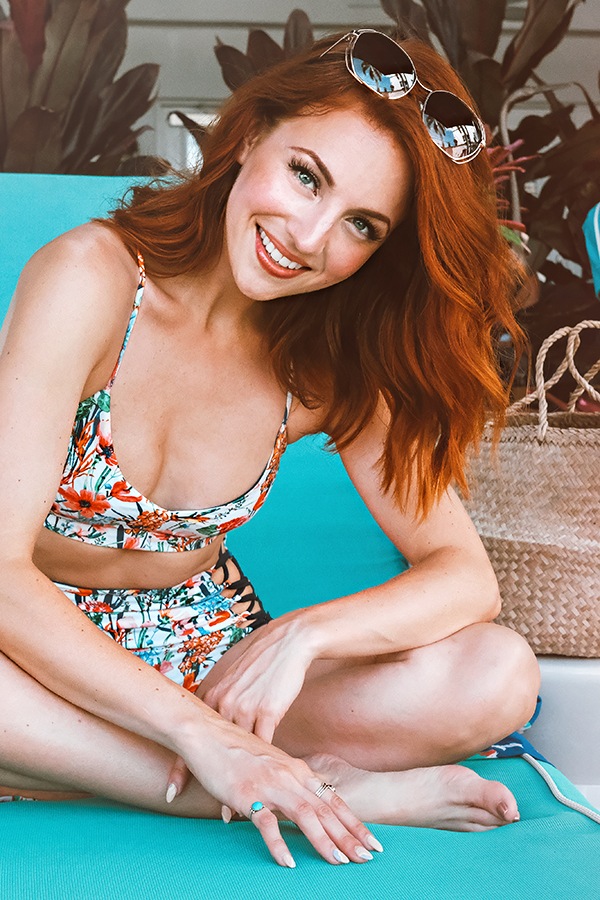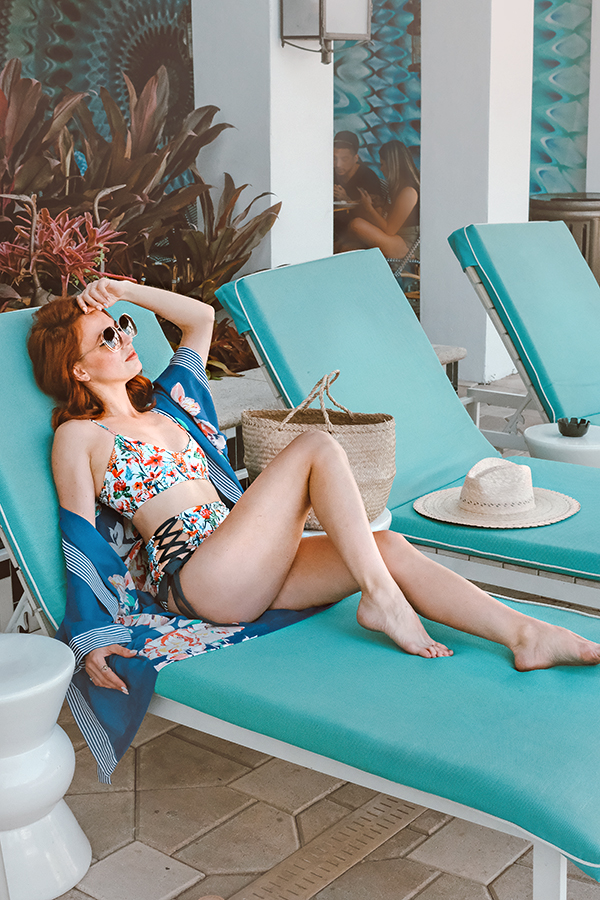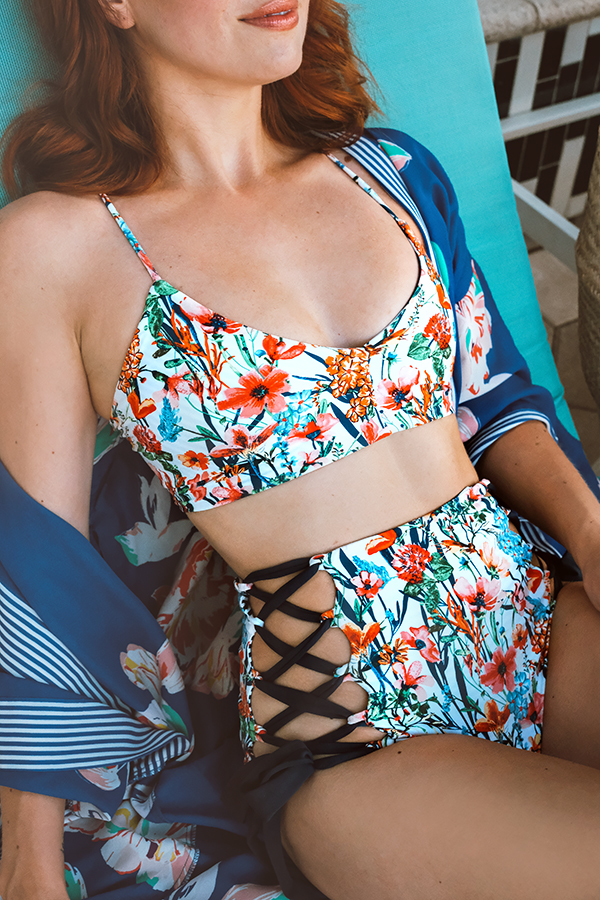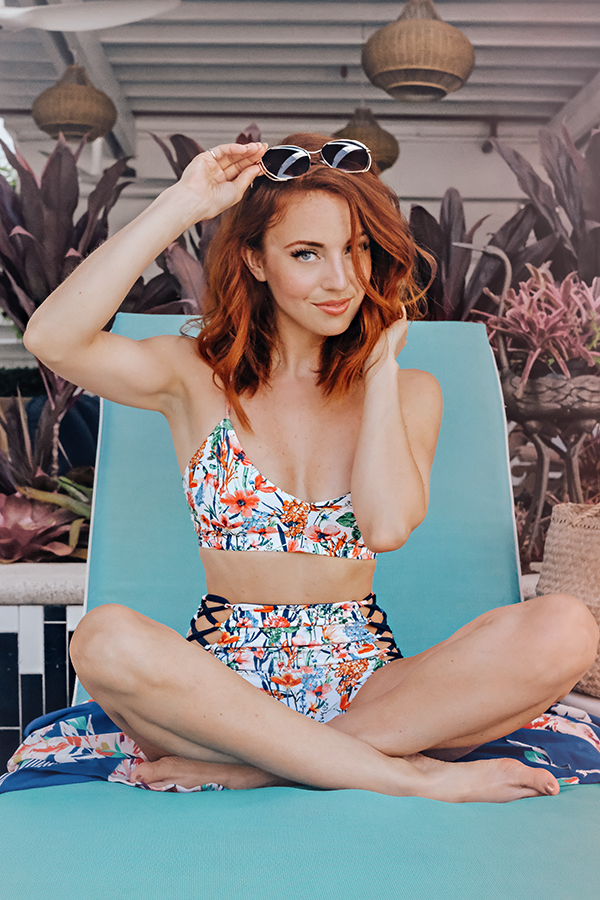 Just remember, it's always summer somewhere!
Photos by Laura Patterson