Turning a year older is rather painless when you are dressed to the nines and in a fabulous, historic location. Prior to a night out on the town in Chicago, my husband and I took a walk down to the beautiful Art Hall of the Blackstone Hotel  where we admired the architecture and elaborate plaster ornamentations original to 1910 when the hotel was build. It is a mysterious place with a notorious past that hangs heavy in the air. If you are ever in Chicago be sure to stop in and take a walk around. The amazing staff is more than happy to share some stories!
While I may have chosen a little black dress for the evening's festivities, this is no boring LBD! Silk, leather, thick embroidery, beading and crystals make up the neckline of this stunning Gucci frock that I'd been waiting for the just the right evening to wear.  In general I have a relatively negative opinion of halter necklines (for myself), but in the fashion world it is hard to find anything more chic than one specifically with a very high neckline. Best with hair worn up,  they really showcase the shoulders, elongate the neck and highlight the face.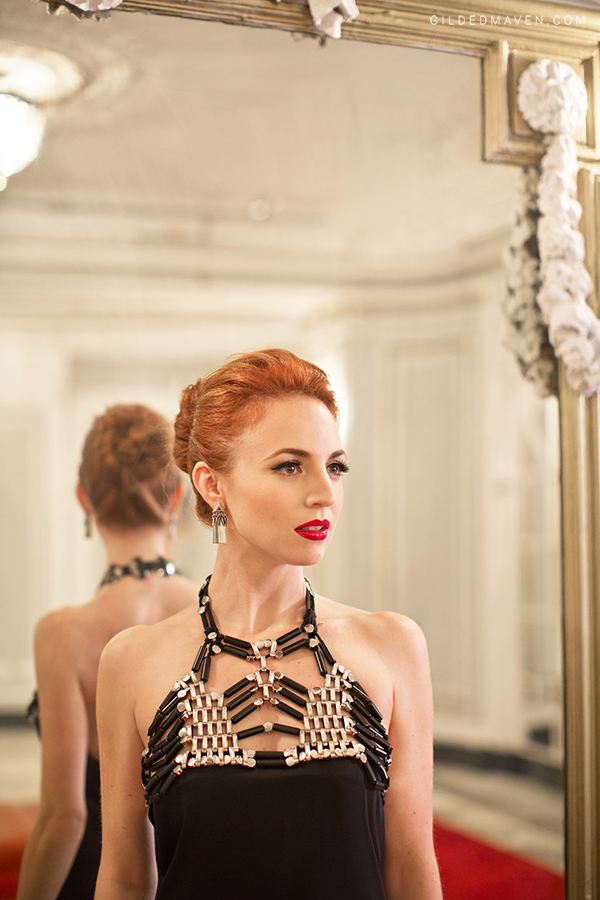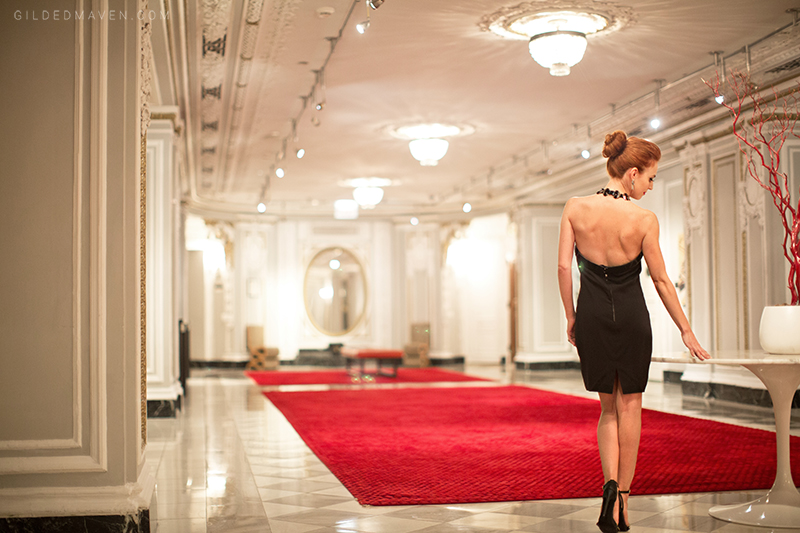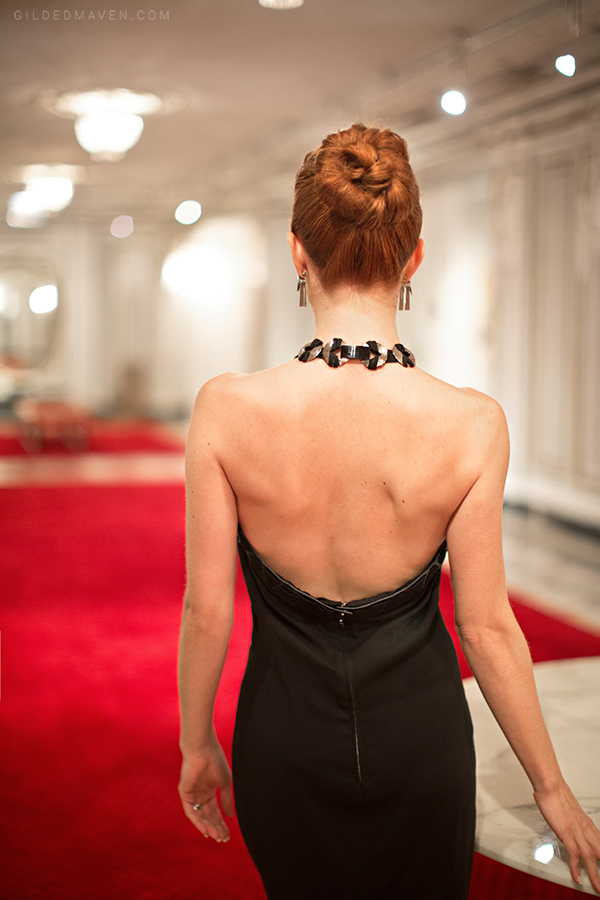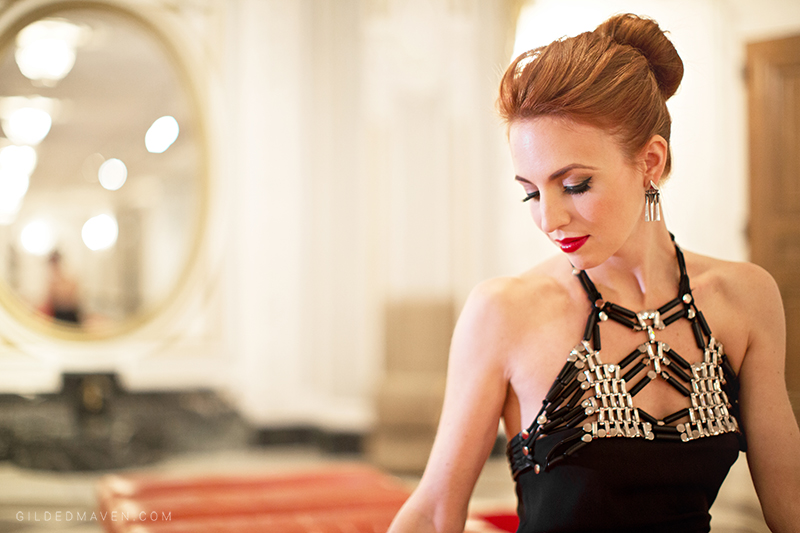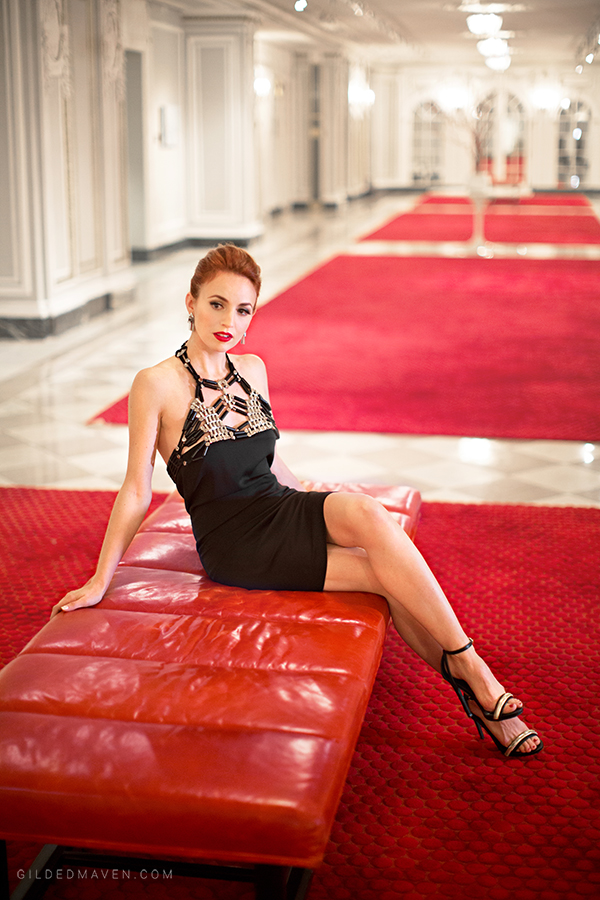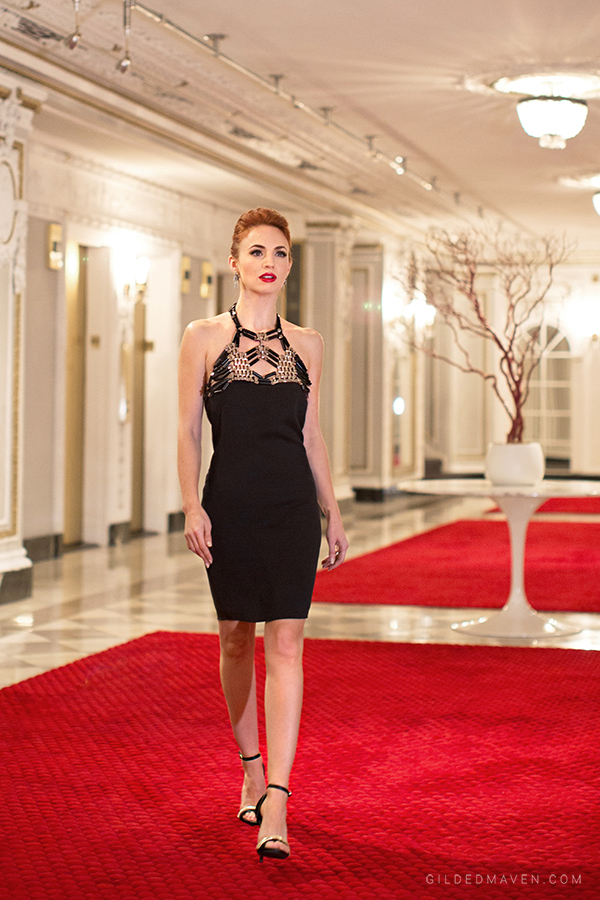 Gucci Spring 2010 RTW Black Beaded Halter Dress
Similar looks below:
French Connection Aspen Embellished Dress
Spy Gone Dancing Black Beaded Halter Dress
Red Lipcolor: Chanel Rouge Allure Intense Lipcolor in Passion
After Dinner at the Paris Club and evening cocktails at the ultra-cool Violet Hour, I am glad to say I am satisfied with my new 'number'. Luckily it is nothing more than just that… a number.
Cheers!