Some days are meant for living life casually and simple. But that doesn't mean you can't still make a bold statement! This is one of the many reasons that I adore the southern-rooted LA brand 2NOSTALGIK. Their incredibly soft fabrics and witty phrases make them the first thing I grab when I'm dressing down. In a relationship or just stepping back? This super comfy tank is for you! Not to mention the fact that it is a fab gift idea for your engaged girlfriends!
Today we were in Asheville, NC which is known for it's eclectic shopping and small hole-in-the-wall food joints that are seriously worth driving miles for. After a day of rummaging through antique stores full of every oddity, we made a stop at 12 Bones BBQ and later made another stop at White Duck Taco (my personal addiction). We may or may not have eaten there 3 times this week… but who's counting? If you haven't been through Asheville recently or think that the Biltmore Estate is all it has to offer, you must take a long weekend and check it out. It's my favorite quick trip!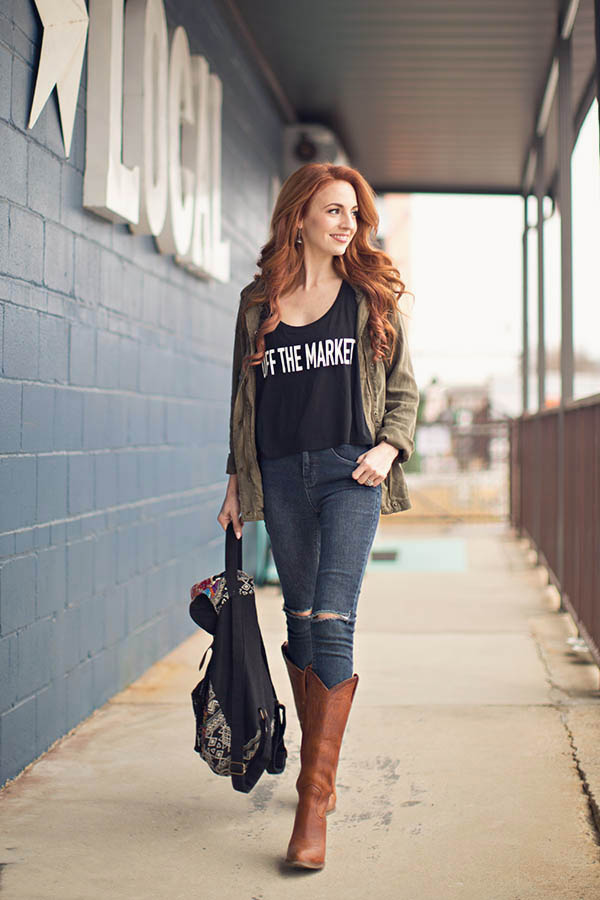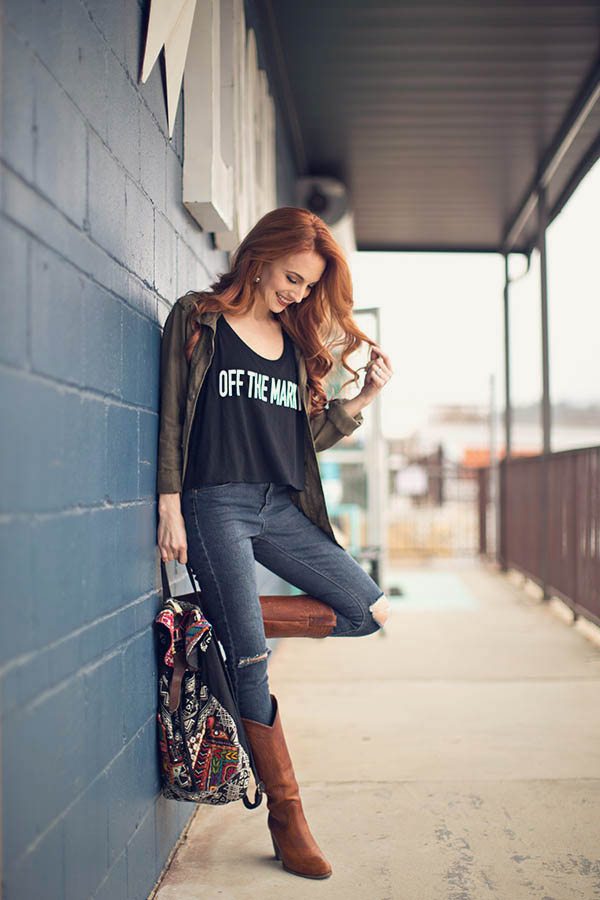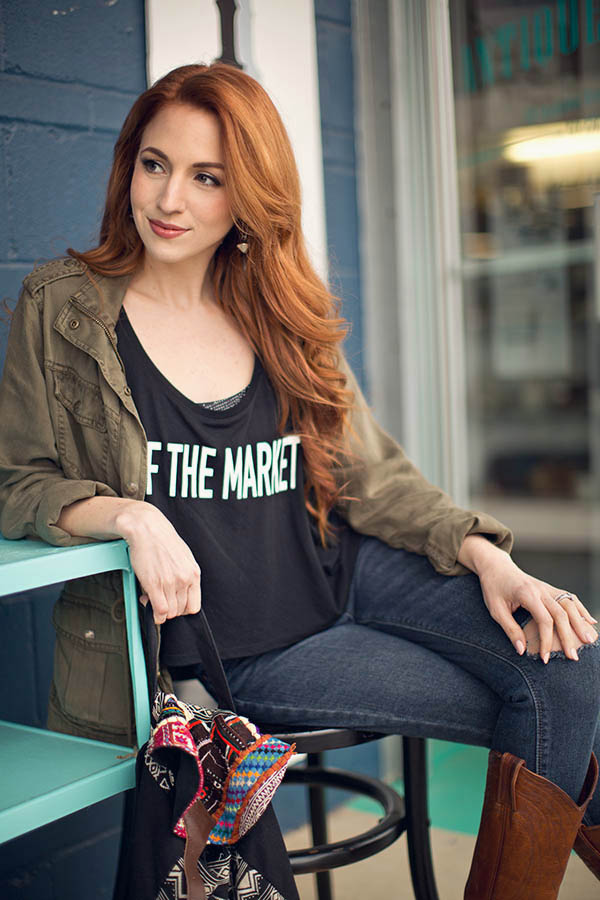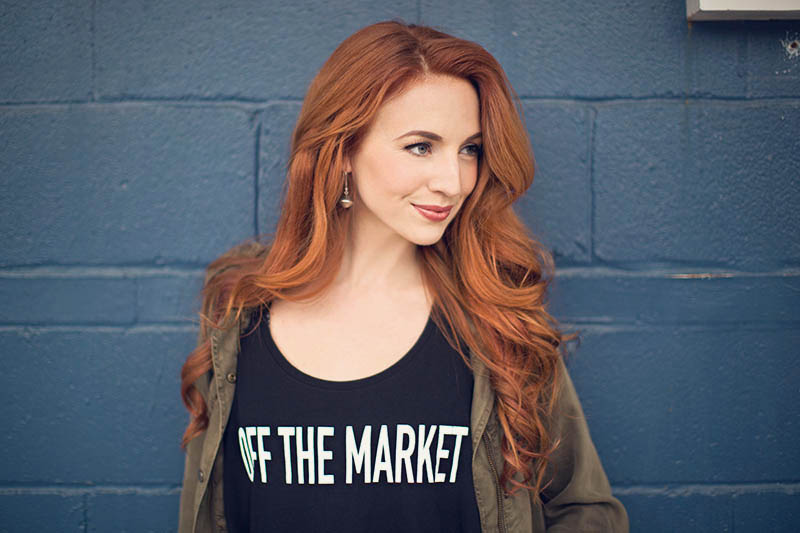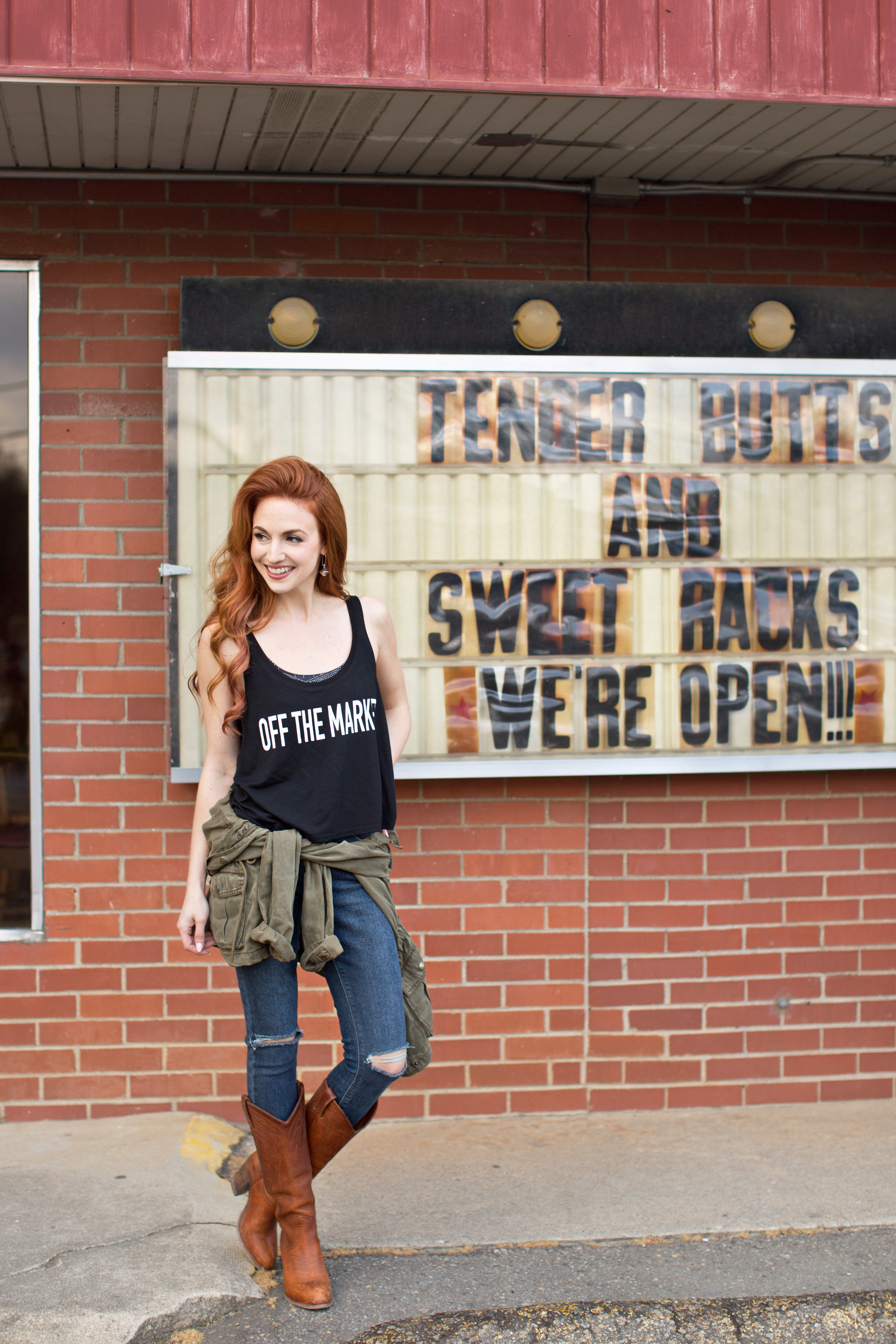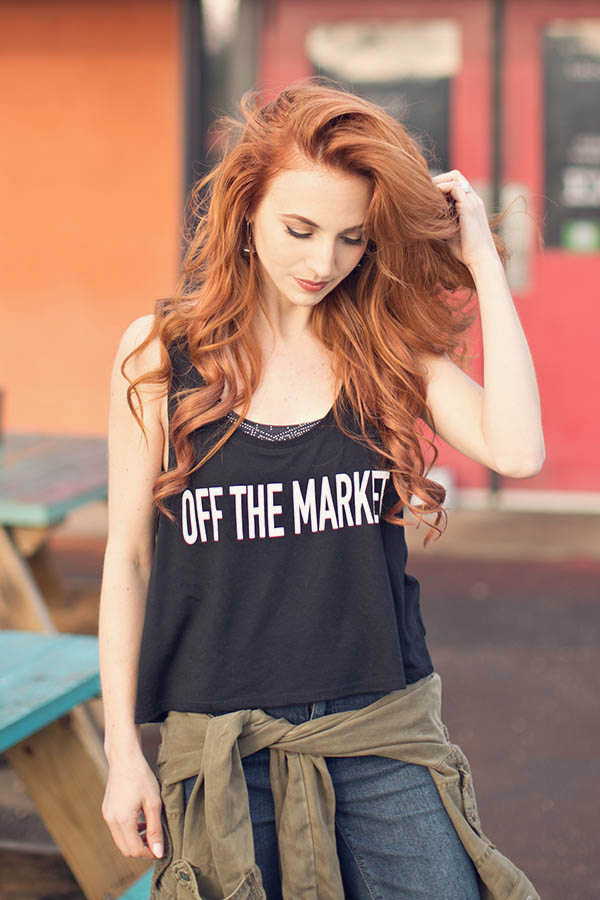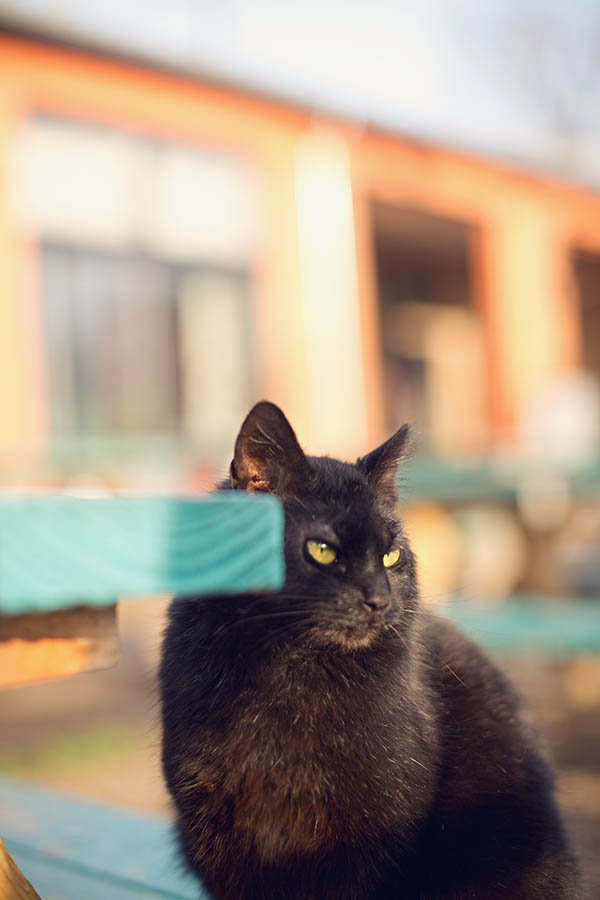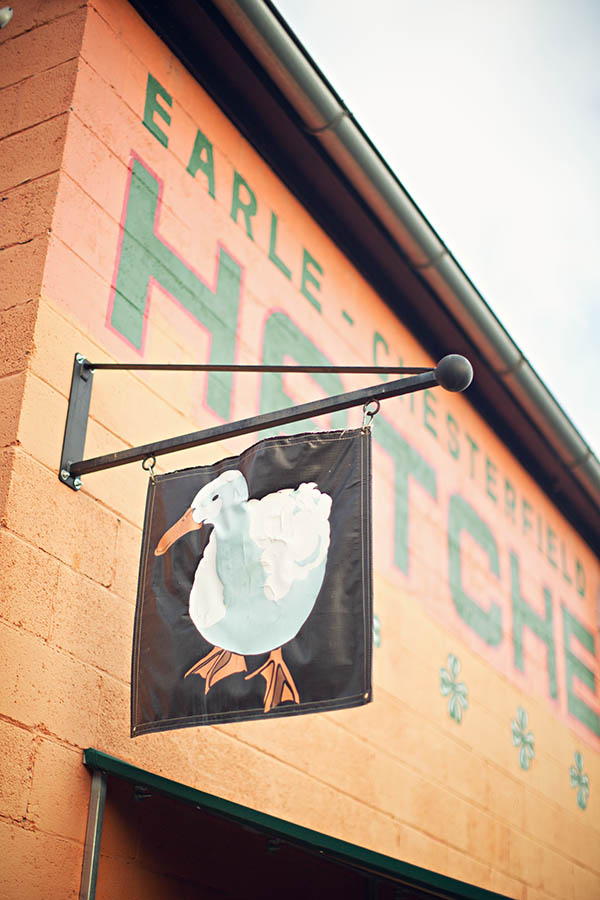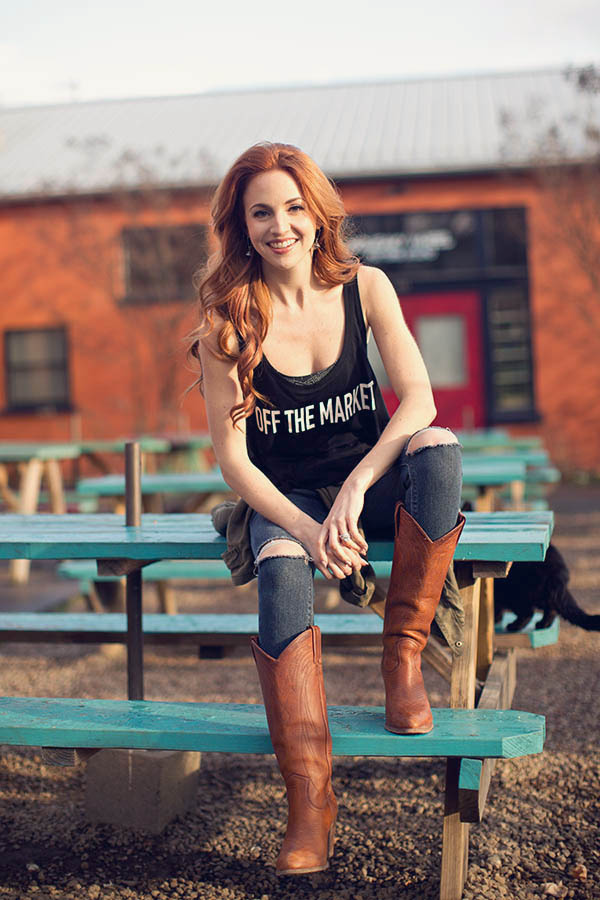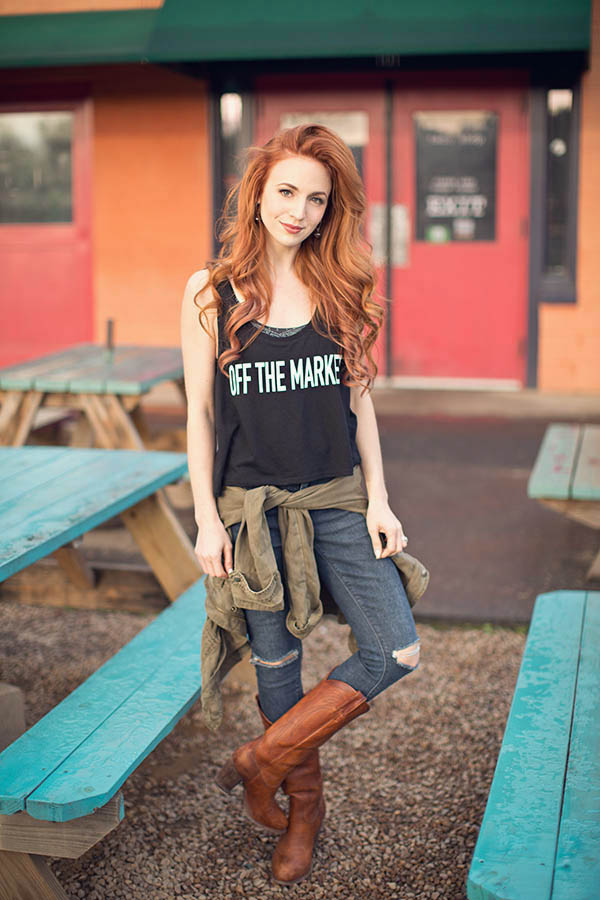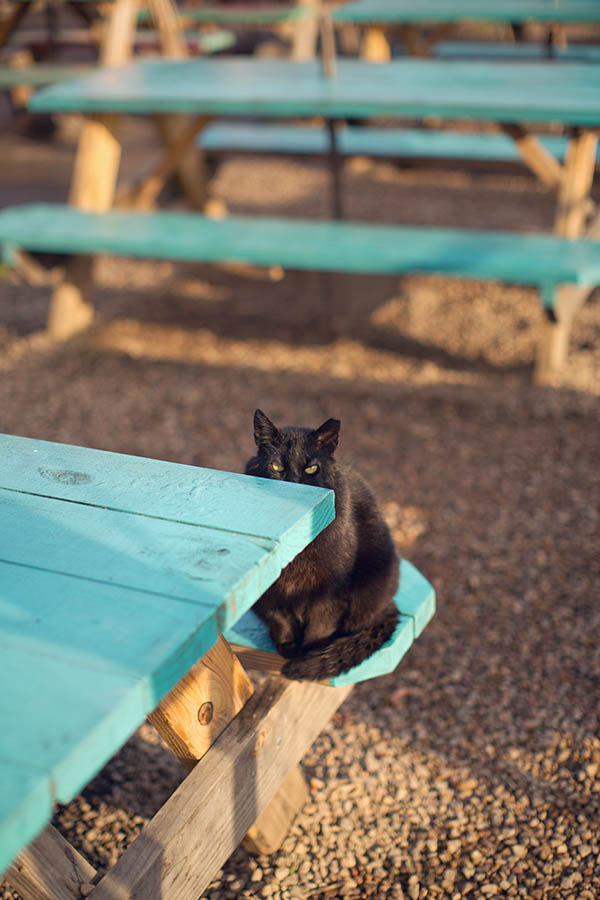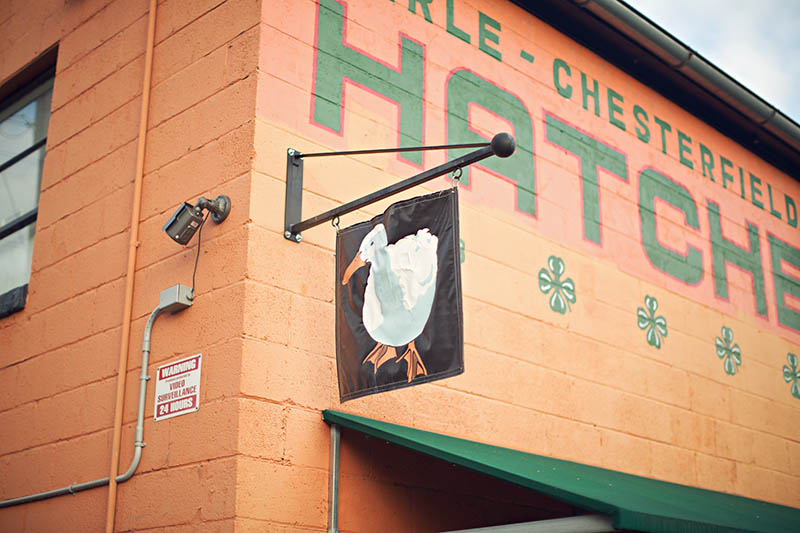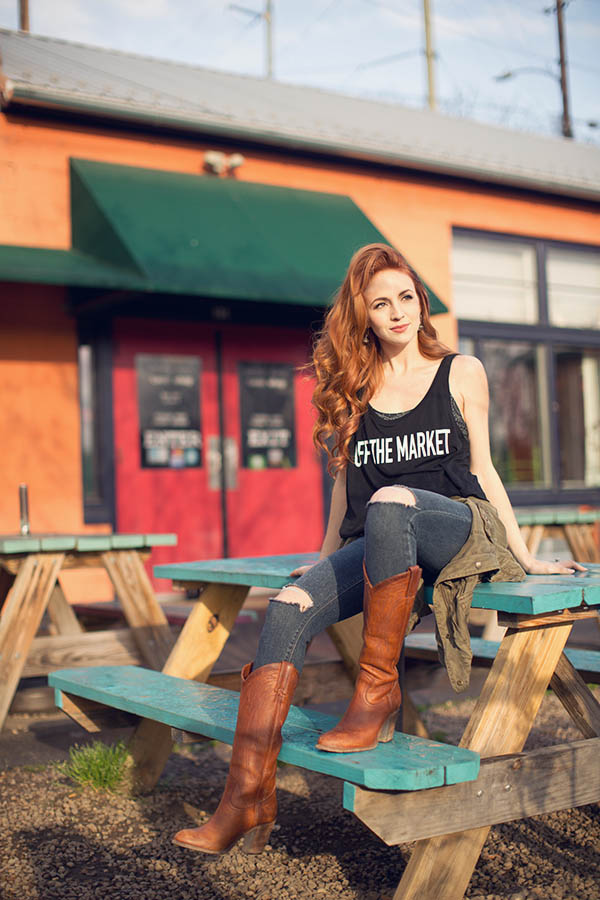 Off the Market Black Tank by 2NOSTALGIK
Frye Llana Pull On Boots by Frye
Army Green Field Jacket | Nordstrom
Skinny Jeans in Trent Wash by Madewell

My next several fashion posts will be coming to you from beautiful Kiawah Island and Charleston South Carolina! I can't wait to show you the fashion inspiration I have ready! I hope everyone had a beautiful and blessed Easter! See you soon!
xoxo,

Photo credit: Andrew Kung Photography