We are just over 2 weeks away from the most exciting two minutes in sports, and my city of Louisville is quite literally an explosion of color, fashion and flavors! There are events and fashion shows every single day – and never enough sleep to be had. Putting together outfits and hats for each soirée is quite the task, but it is hands-down my favorite time of year. I was in Macy's recently and found this gorgeous Bardot bell-sleeved lace dress in lilac… and the best part is that they had the perfect matching fascinator too! I could hardly believe it was that simple. Clearly this ensemble's statement is about the gorgeous color. (Both the dress and the fascinator are available in a multitude of colors online as well!)
If you've ever dressed up for the races before, then you know how much $$ hats can set you back.  These darling fascinators are incredibly chic and affordable at around $40, which is amazinggg. Order now to have yours in time for Kentucky Derby week! Scroll below and find your winning combination.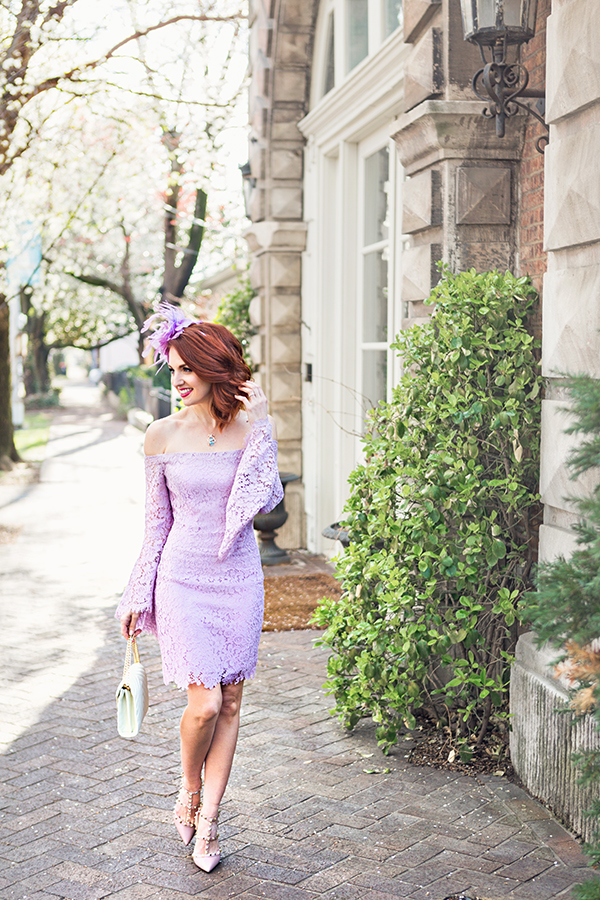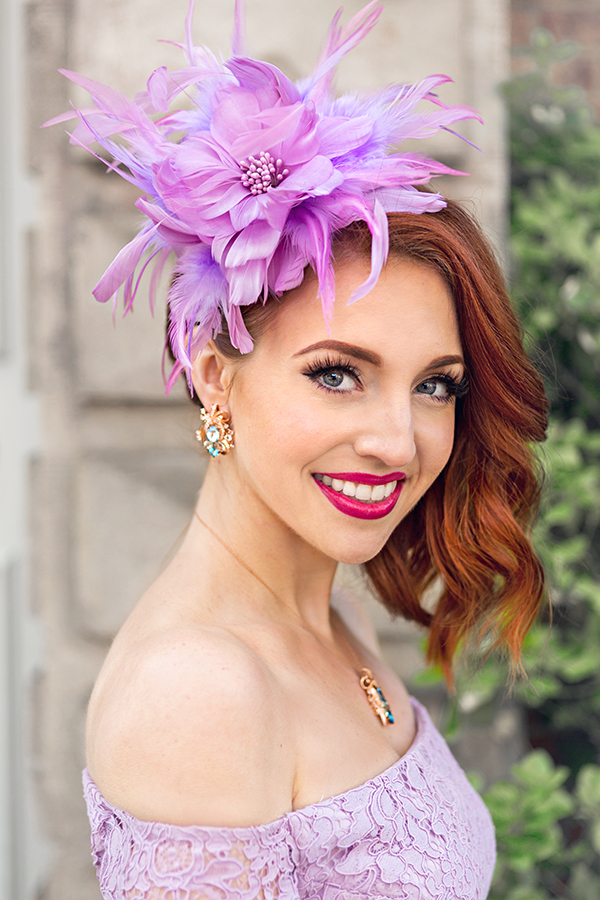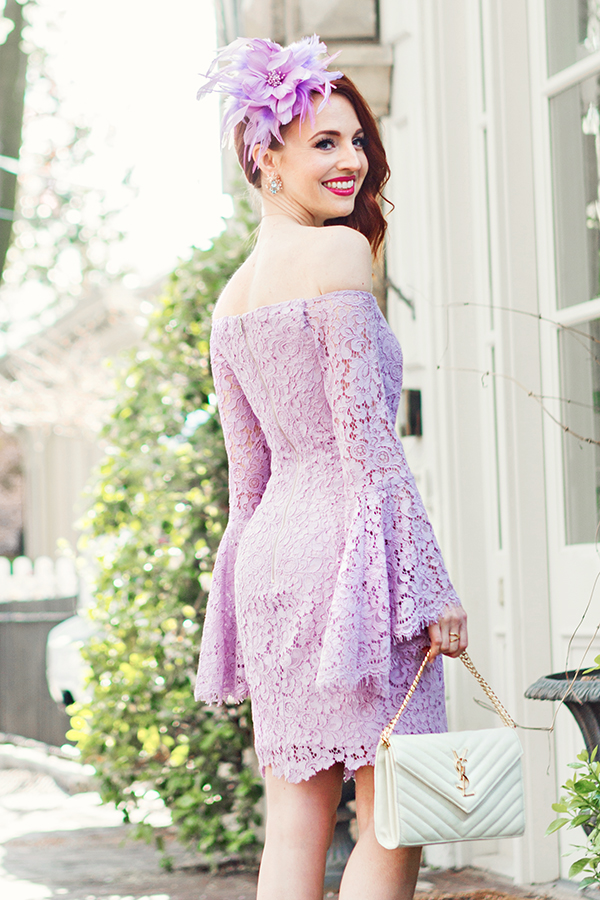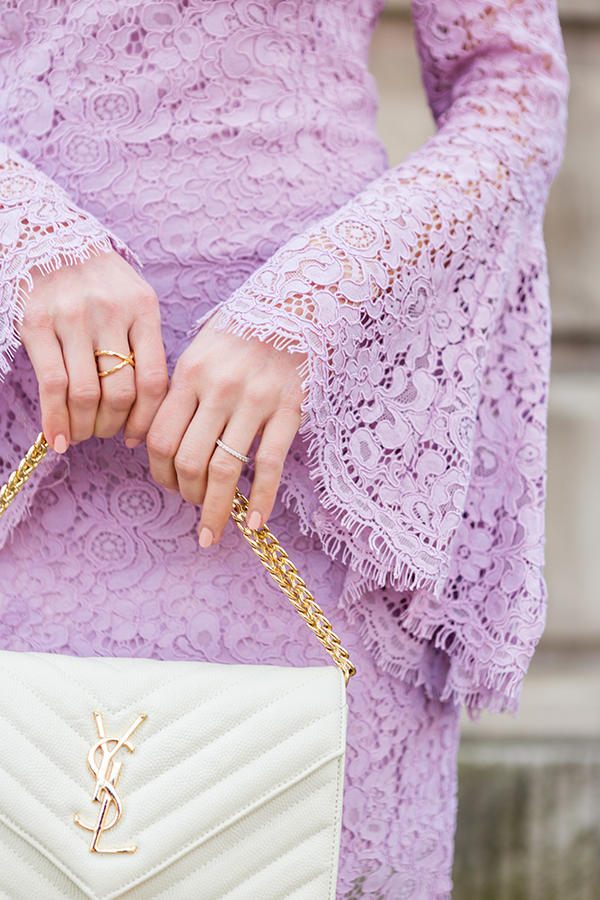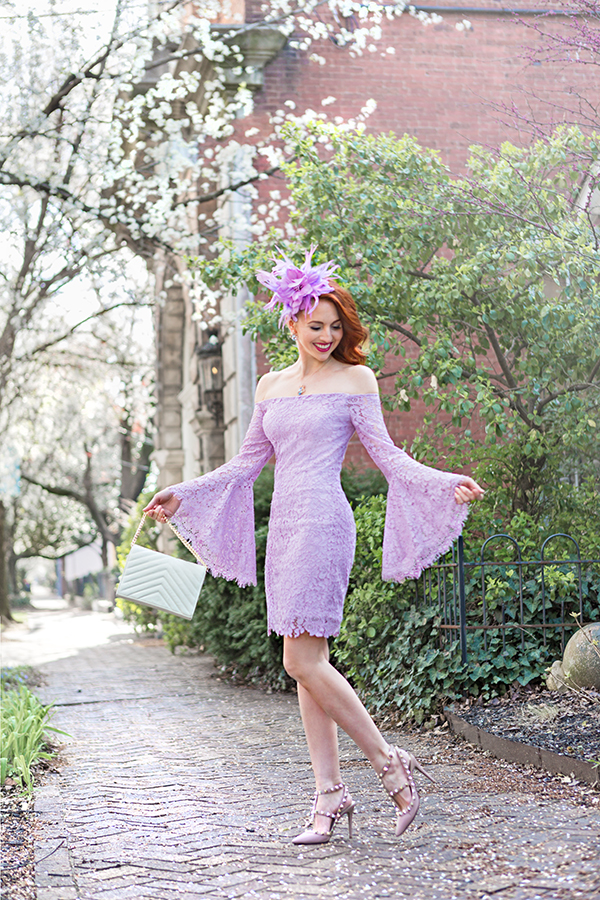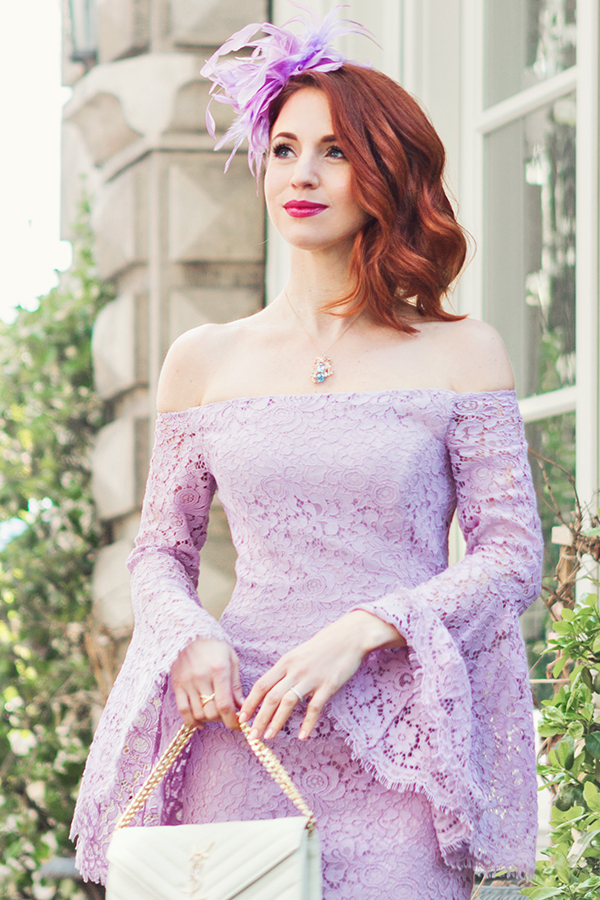 With everything in full swing, make sure you are following along with me on Instagram @thesoutherngloss and check out the happenings up-to-the-minute with my stories!