"The only real elegance is in the mind; if you have that, the rest naturally comes from it."    Diana Vreeland
As much as I love traveling and as many places as I've been, until this week, I had never been to Los Angeles! After realizing this not long ago, we decided to cap off all of our summer adventures with a luxurious stay at the Beverly Hills Hotel for a few days. After all of the hiking and kayaking that we did in Arizona, it was a welcome retreat (More on our adventures in AZ soon!). We celebrated our big 5 year anniversary while there… so you know I had to bring something fabulous to wear that would travel well and be comfortable, yet sexy. I found the perfect dress on MaggyLondon.com – and let me just say that it gave this petite girl CURVES that she never had before! I don't know how, but this dress worked some serious voodoo magic! It is called the Daphne Sheath dress (see it here!) in color 'Gold Multi' and I am wearing a size 0 – and they offer it up to size 16. Did I mention that it shimmers like diamond dust from every angle?! It is lightweight, incredibly comfortable, NEVER wrinkled even when packed tightly in a suitcase for hours on end, and is so soft with plenty of stretch for the perfect fit. I received compliments like crazy all evening long, and I believe that I have found my new lucky LBD for the upcoming party season. Don't judge me if you see this pretty number on replay! Pictures honestly cannot do it justice.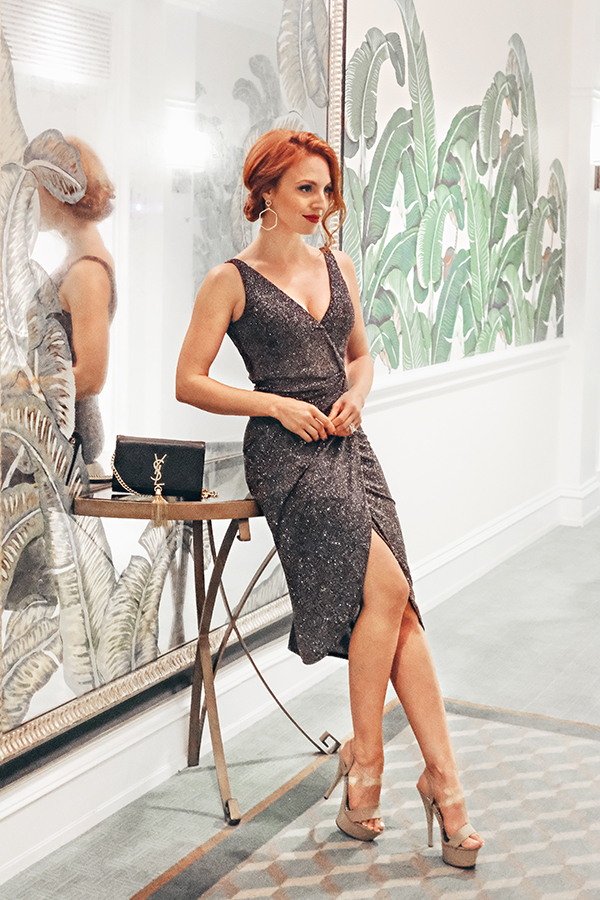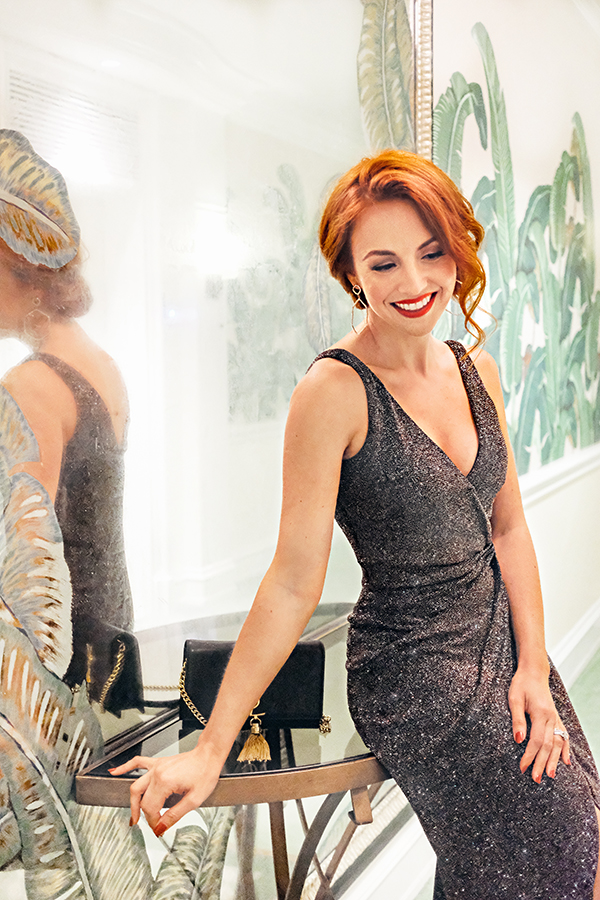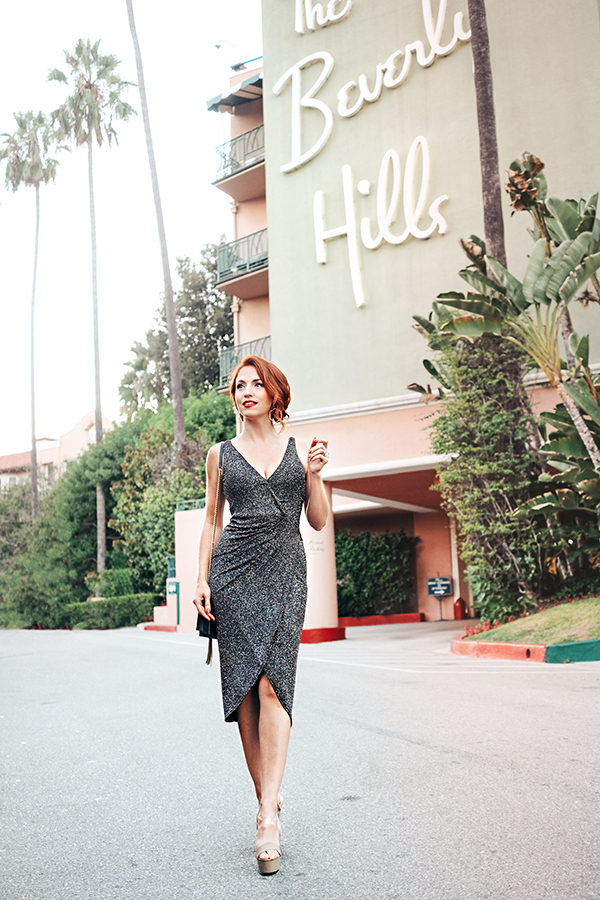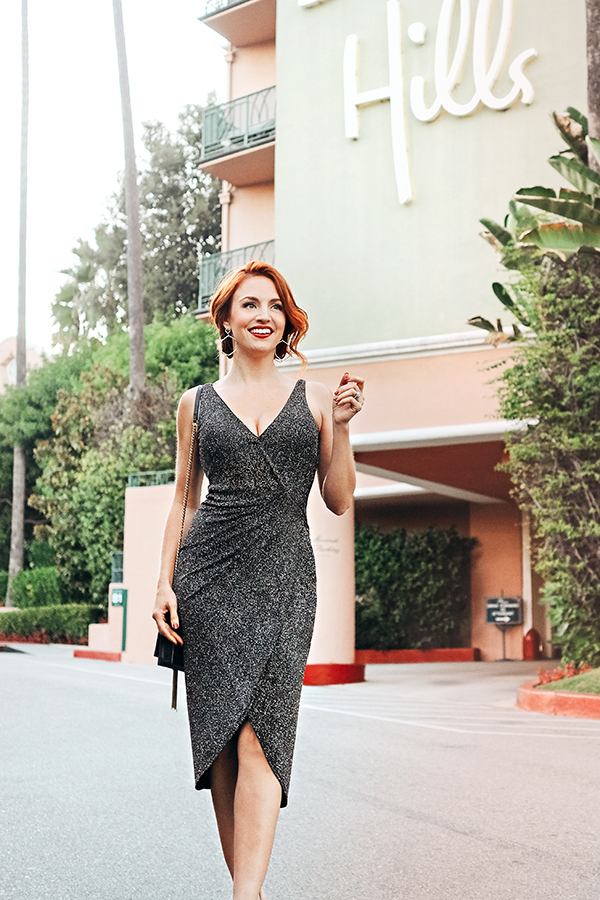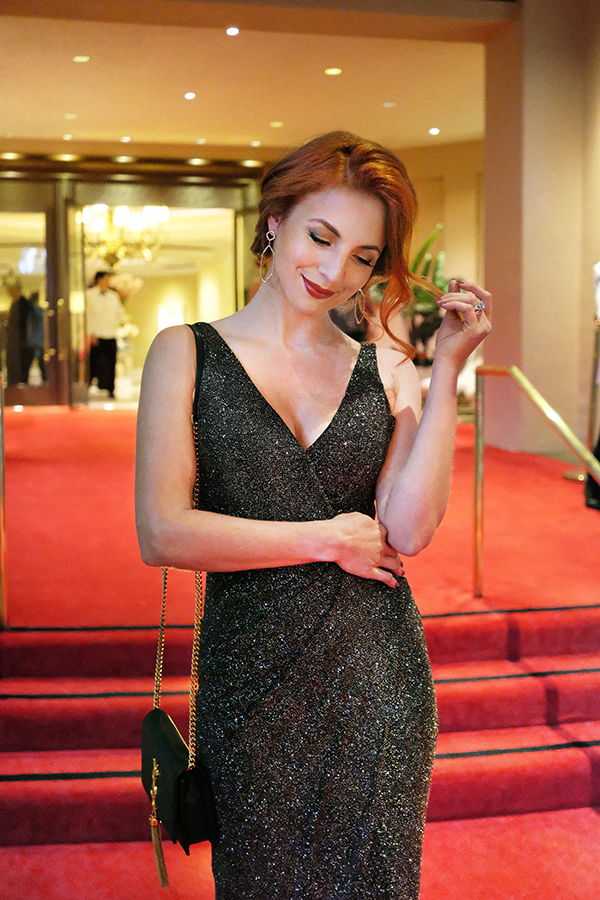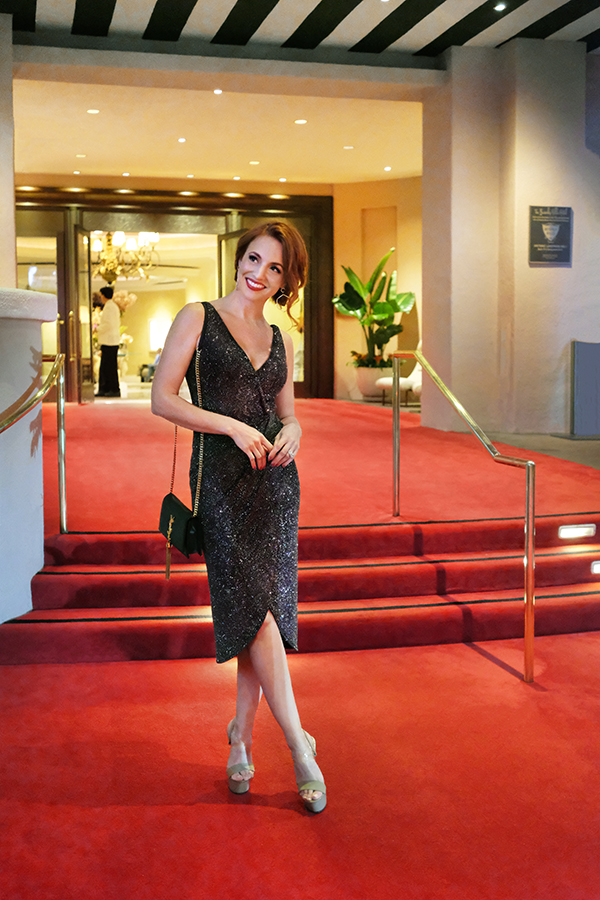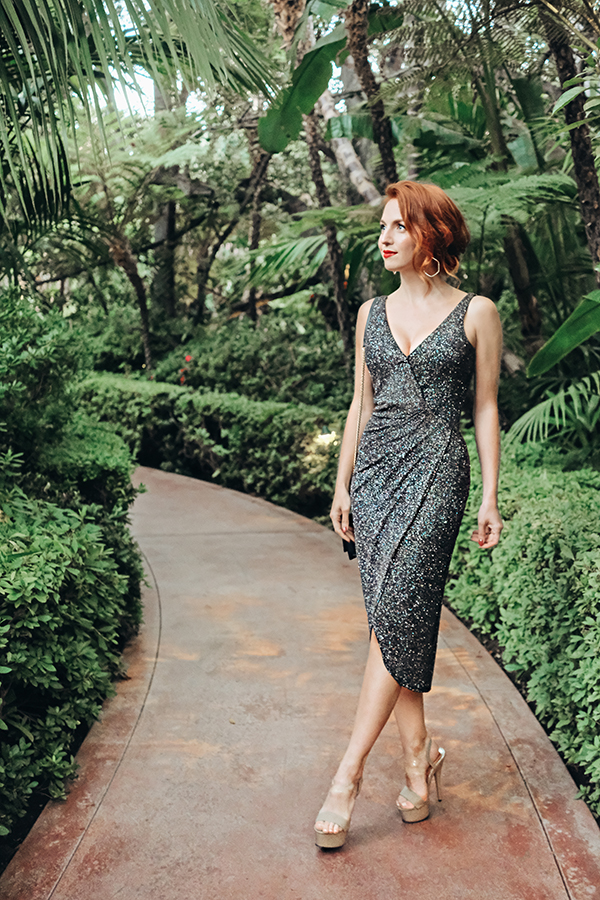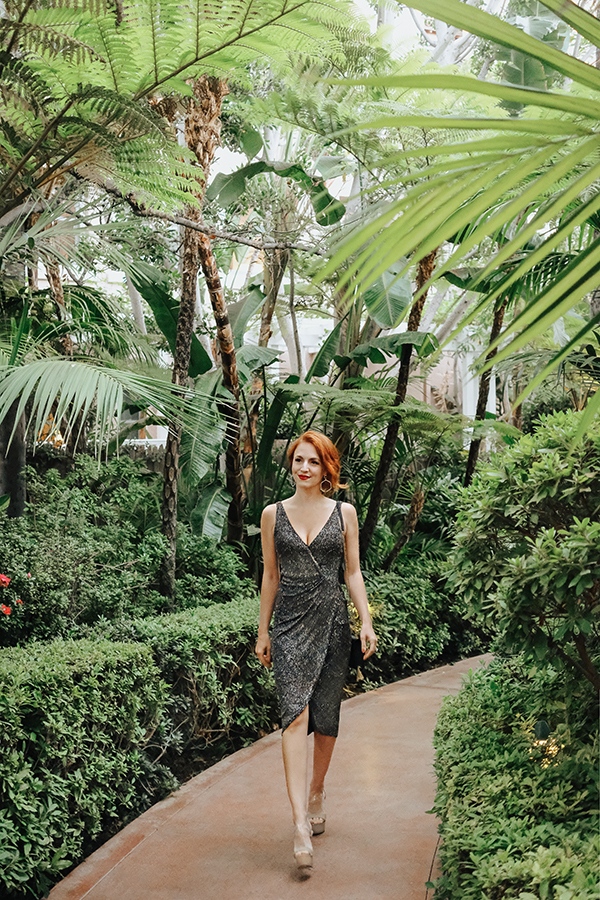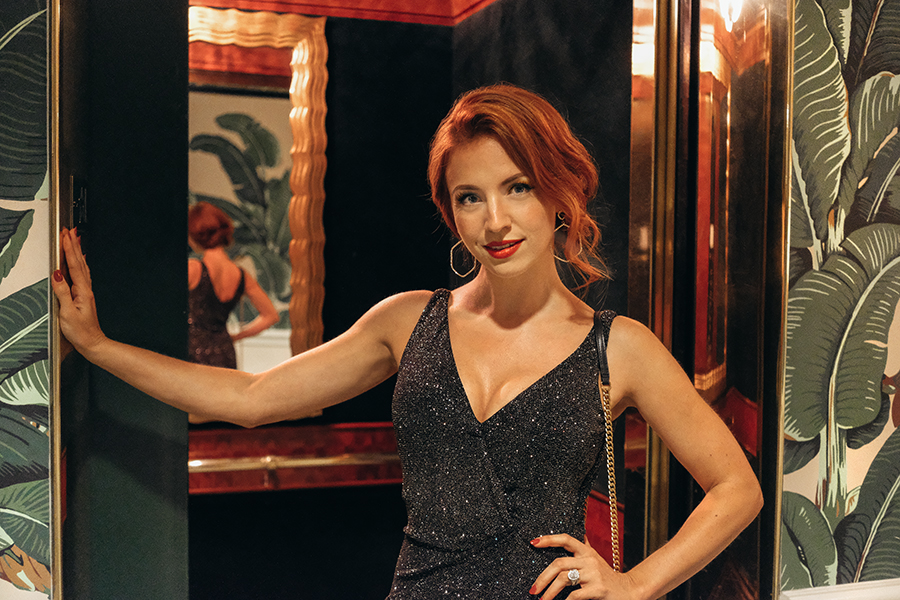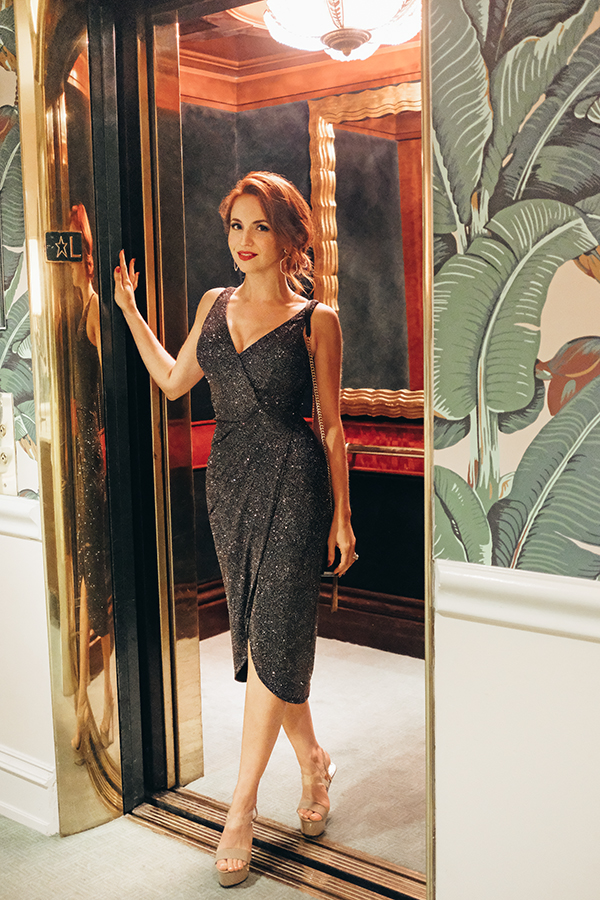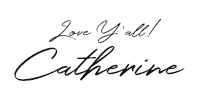 Photos by Andrew Kung
While this post was in partnership with Maggy London, the opinions expressed are my own.