The BEST Gifts UNDER $100!
We all need a little inspiration from time to time. I have put together an exciting array of gift ideas that are guaranteed to put a HUGE smile on someone's face – and NOT leave a huge dent in your adorable Kate Spade wallet 😉 Whether you're gifting for a member of your fellow glam-squad, the girl who is always up for a martini when you need it, or that friend whom you can rarely meet up with because of their island-hopping habits, you'll find EXACTLY what you are looking for.
Go ahead… and remember it is totally acceptable to give yourself a gift too. I mean, you've been a reeeally good friend to yourself this year, right?! Go YOU.
(All items listed as $100 or lower as of 11-26-16)
The SOIRÉE SOCIALITE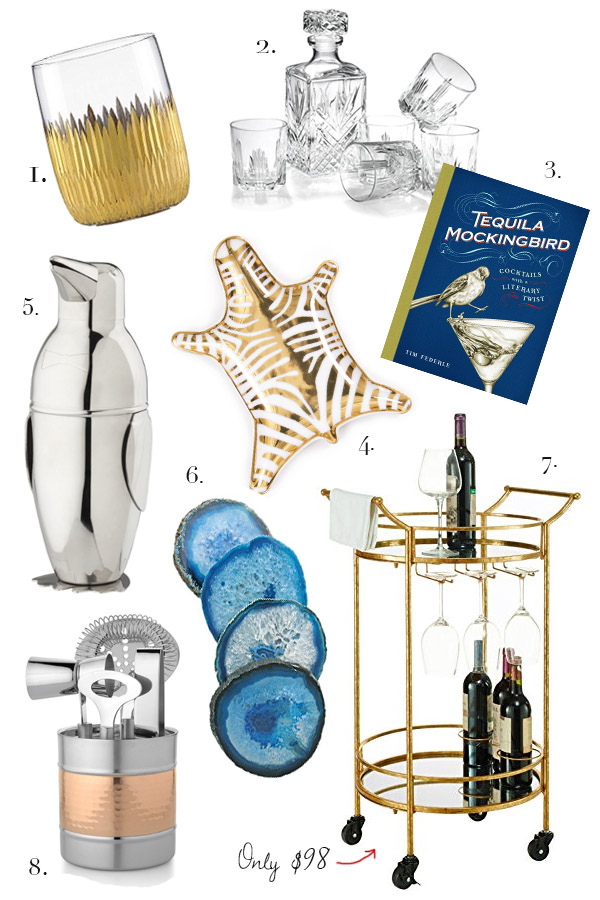 1. Marchesa Imperial Caviar Gold Double Old Fashion Glasses // 2. Bormioli Rocco Selecta 7-Piece Whiskey Gift Set (ONLY $17.99 for the entire set.) // 3.Tequila Mockingbird: Cocktails with a Literary Twist // 4. Jonathan Adler Metallic Zebra Dish, Gold // 5. Penguin Cocktail Shaker Stainless Steel // 6. GeoCentral Blue Agate Coasters // 7. Linon Round Gold Metal Bar Cart (literally only $98) // 8. Francois et Mimi Stainless Steel Cocktail Bar Tool Kit
The GLAMOUR GIRL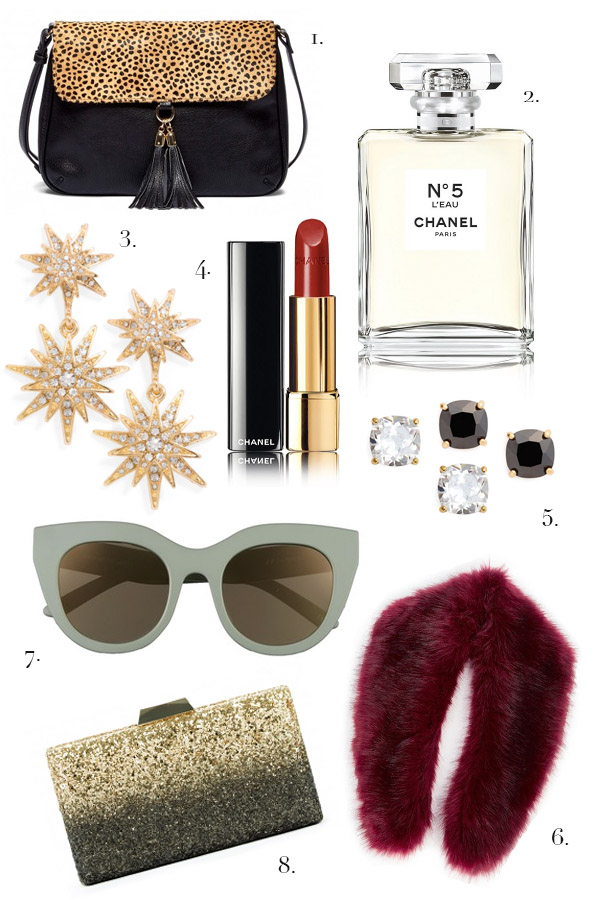 1. Noble Leopard Crossbody with Tassel // 2. CHANEL N°5 L'EAU Eau de Toilette Spray, 1.7 oz // 3. Gold Celestial Drop Earrings // 4. Chanel Rouge Allure Luminous Intense Lip Colour in Passion // 5. Kate Spade Mini Square Stud Earrings (My classic everyday go-to!) // 6. Faux Fur Stole // 7. Air Heart Sunglasses in Matte Olive & Gold // 8. Ombre Starlene Clutch
The JETSETTER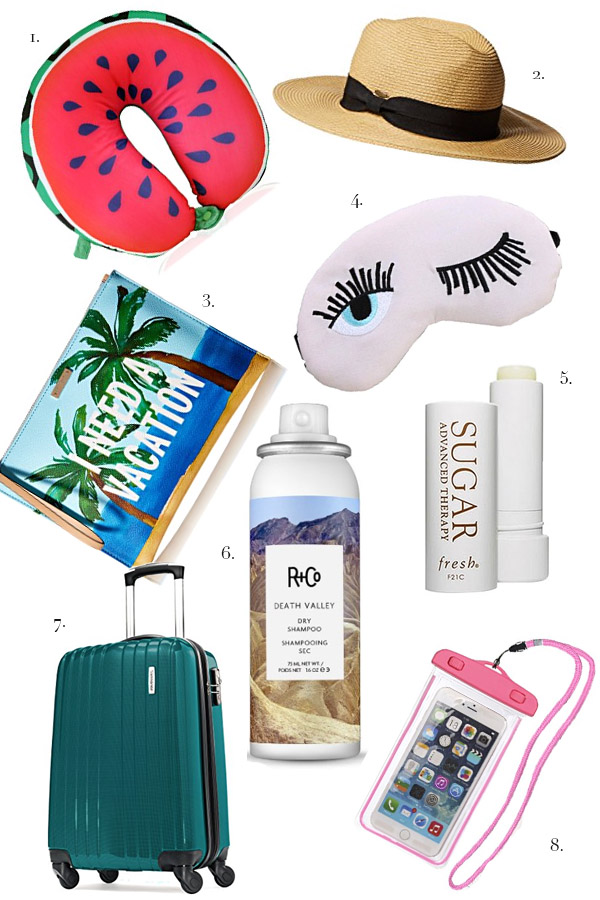 1. Watermelon Travel Neck Pillow ($14.99!) // 2. Lightweight Panama Fedora Sun Hat // 3. Kate Spade Vacation Medium Bella Pouch // 4. Sleeping Eye Travel Eye Mask ($11) // 5. Fresh Sugar Lip Treatment Advanced Therapy // 6. R+Co Death Valley Travel Size Dry Shampoo, 1.6 oz. // 7. Samsonite Carbon1 DLX 20″ Spinner Luggage in Teal // 8. Universal iPhone Waterproof Case
The BOHO BABE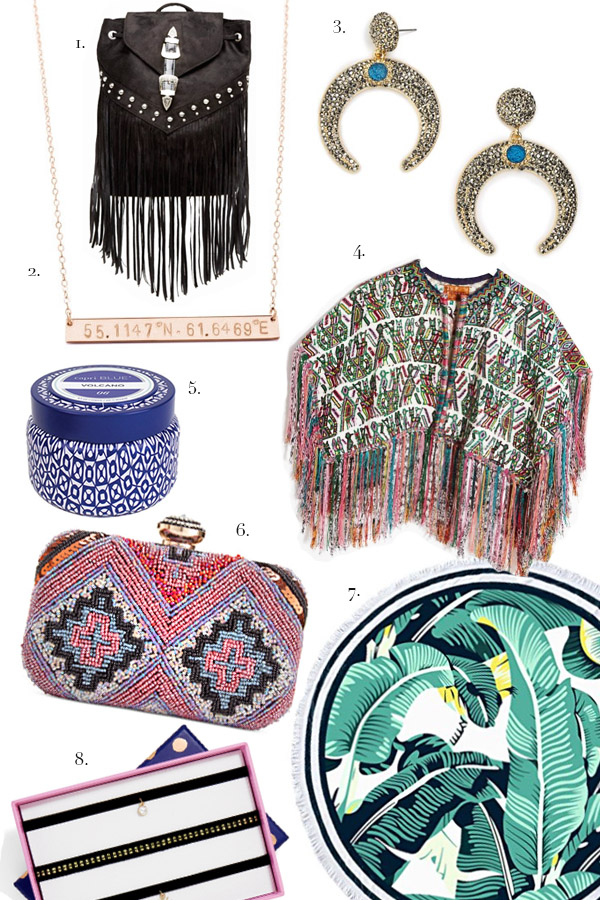 1. Missguided Western Fringed Backpack // 2. Rose Gold Fill Personalized Coordinate Necklace // 3. Zosma Drop Earrings by Shay Mitchell // 4. Hiptipico Handmade Fringed Cape with Animal Embroidery // 5. Capri Blue Volcano Printed Travel Tin Candle // 6. International Concepts Bertha Beaded Clutch // 7. KingsCat Tassel Leaf Round Beach Blanket // 8. Paris Choker Trio Giftset
I hope this helps! Sending love and light to you and your's!