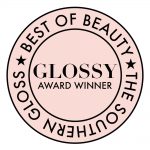 Welcome to the Summer 2016 edition of the GLOSSY Awards!
GLOSSIES are given to products or brands who have developed a formula that I can't live without, are innovators in their field, or stand out in their commitment to healthy beauty without sacrificing performance. I have personally tested and tried each product long-term. The products that made the cut the the ones that went above and beyond in performance or expectation.
Let's get started!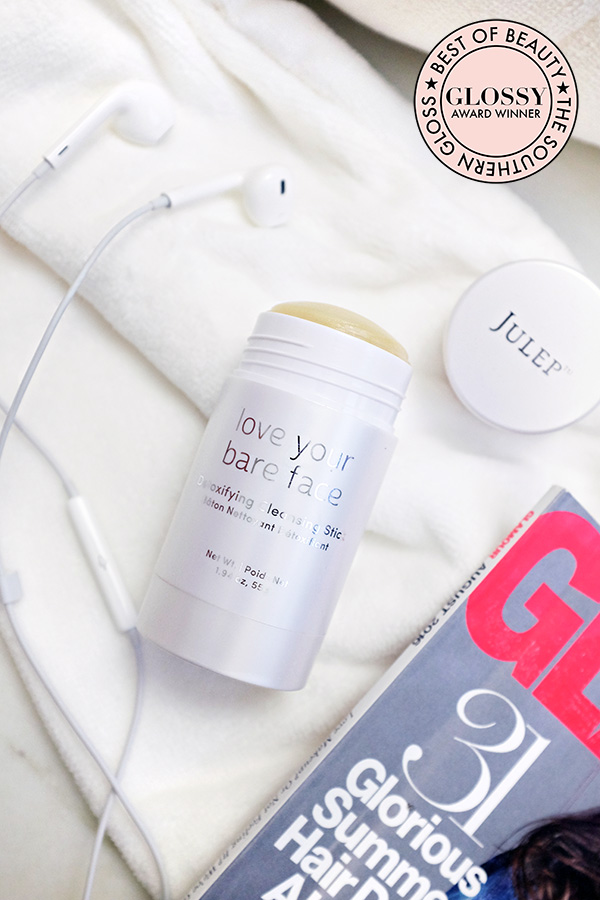 BEST INNOVATIVE FACE WASH
Traveling with liquid cleansers is a hassle and bar soaps get soggy and are too messy to deal with. Jet setters and work-out babes alike both know the struggle too well.
The Love Your Bare Face Detoxifying Cleansing Balm Stick changes the game altogether by putting all your cleansing and purifying needs into a convenient balm stick made of a blend of natural oils and fruit enzymes that removes dirt and oil for a deep-down clean. Perfect to toss in your carry on for airport layovers – and especially great for your gym bag. Simply wet your face and rub the balm into the palm of your hand to create subtle lather. Wash and rinse.
Pure excellence.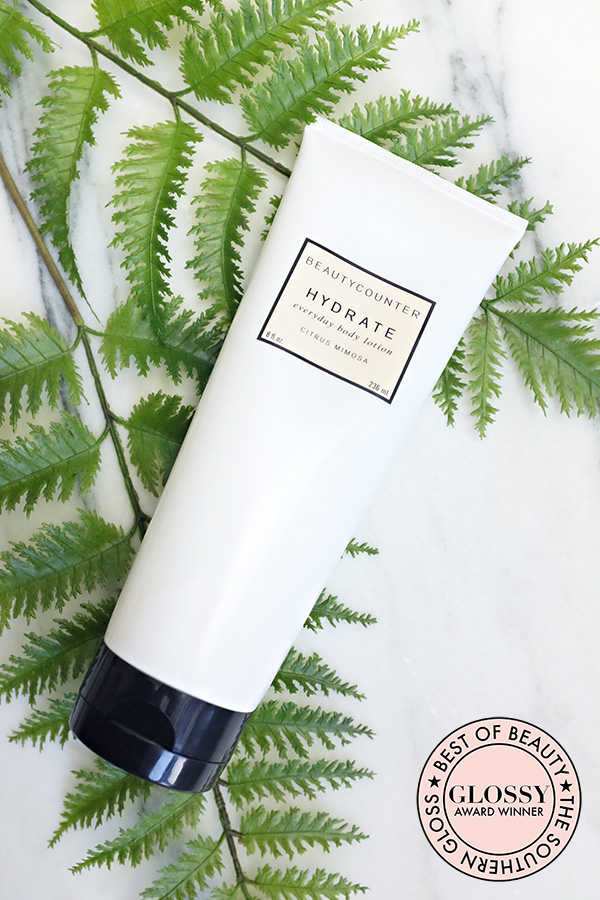 BEST DAILY MOISTURIZER
When it comes to the products that I slather all over my skin every single day, I care about the ingredients. Your skin is your largest organ. Keep that it mind. It MATTERS what you put all over it and therefore absorb into your system on the daily. It is for this reason that I adore the Beautycounter brand. They are blazing the trail for safe, clean cosmetics for the entire family while maintaining an extremely high-end performance from all their products (comparable in my opinion to Chanel or Estee Lauder). Decades of studies indicate that serious health issues including, but not limited to asthma, learning disabilities, cancer and infertility are on the rise, and due in some part to our ongoing exposure to toxic chemicals—whether it's while getting ready, on our commute, while we eat, or when we clean our home. Beautycounter has a very strict list of ingredients that you will never find in their products, which makes shopping for those who choose "clean" cosmetics and body products super easy. (See their 'Never' List HERE) Not only is their Hydrate Body Lotion in Citrus Mimosa my daily ritual, but their cleansers and night creams are quickly becoming legend.  
*Beautycounter has unveiled new packaging this month and product may appear different on website.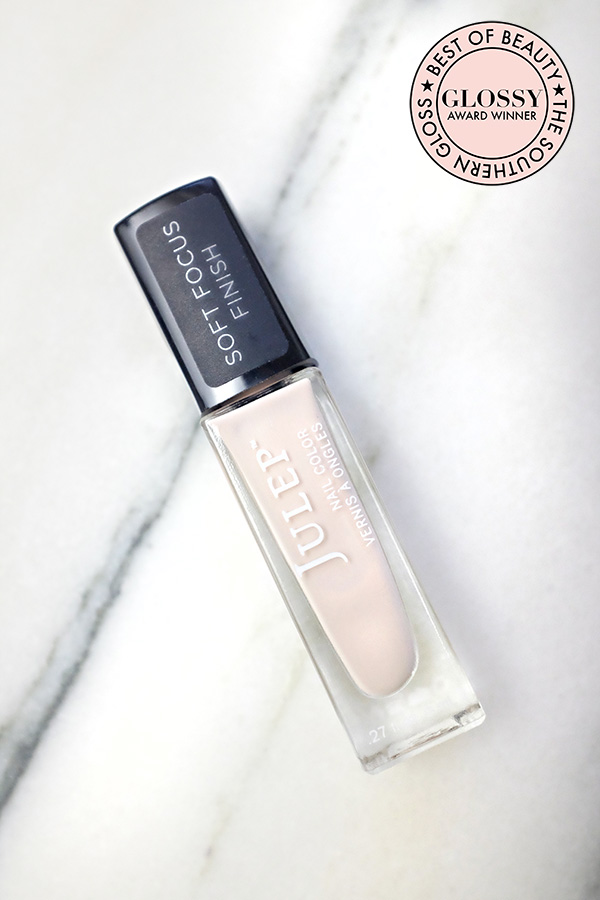 BEST NUDE NAILCOLOR
This was a surprise. I wasn't sure how I felt about a not-totally-glossy nail lacquer. I was in love with color, so I gave Julep Color Treat Nail Polish in 'Alison' a try after hearing that Julep nail polishes steer clear of formaldehyde, formaldehyde resin, toluene, DBP, camphor, and animal ingredients or byproducts (What the company calls "5-Free").
The first time I wore it, girls kept asking what shade it was. We are talking strangers in line at the taco food truck, and cashiers at the grocery store. I even had email inquiries after I had it on it in a photo while holding a product. One thing is for sure: it is THAT SHADE that everyone is searching for – that opaque, pale nude with the right amount of pop. The formula dried super fast and the finish was an ultra-cool eggshell satin that I became addicted to. Over the summer it has become the only nail color that I put right back on as soon as I take it off. But what was especially fantastic, is that my constant polish-wearing habits didn't reek havoc on my nails anymore, and it turns out there's a good reason for that: Julep states that 95% of women in an independent trial had stronger, harder & more conditioned nails in just two weeks because their nail polish formula allows 30% more oxygen to permeate the nail bed than other nail polishes.
I'm pretty sure I will need another bottle soon. Get it HERE.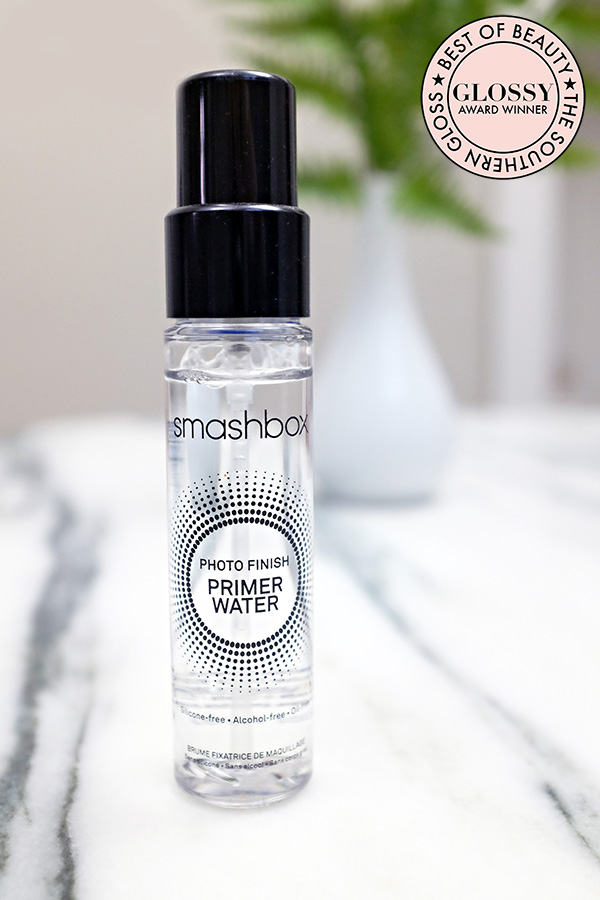 BEST LIGHTWEIGHT PRIMER
Oh Smashbox, how I love thee.
Smashbox introduced their Photo Finish Primer Water this past spring and it is quickly becoming a cult favorite for a reason. It can be used as a primer as well as a setting spray, and is a great option for those who hate the heavy silicone feel of other formulas. Personally, I LOVE the convenience of a quick mist. In the summer I even keep it in the refrigerator for a cool and refreshing pick me up.
Initially I was curious how such a light and seemingly 'watery' formula would work, but it really does! It's basically magic. Simply mist your face with Photo Finish Primer Water a few times, allow to dry, and apply makeup as usual. It's not going anywhere. A light mist later in the day will also bring your look back to life.
Snag it HERE.
BEST NON-ALUMINUM DEODERANT
Let's get a little personal, shall we?
 Lavanila the Healthy Deodorant in Lavender Vanilla has been my daily go-to underarm treatment after pulling away from all deodorants/antiperspirants containing aluminum. Studies have linked the aluminum in antiperspirants as the potential leading cause of breast cancer. There is an overwhelming amount of information on this subject, so I won't go into it farther here. But I highly encourage you to do the research and make informed decisions for yours and your family's health.
For this reason I spent months searching high and low for better options… and let me tell you that it was no simple task. After a decent amount of trial and error, I finally settled on this fantastic brand and have been extremely happy for almost two years. It also comes in a wide assortment of scents that a sure to please even the pickiest of people.
Take your pick and give it a try HERE.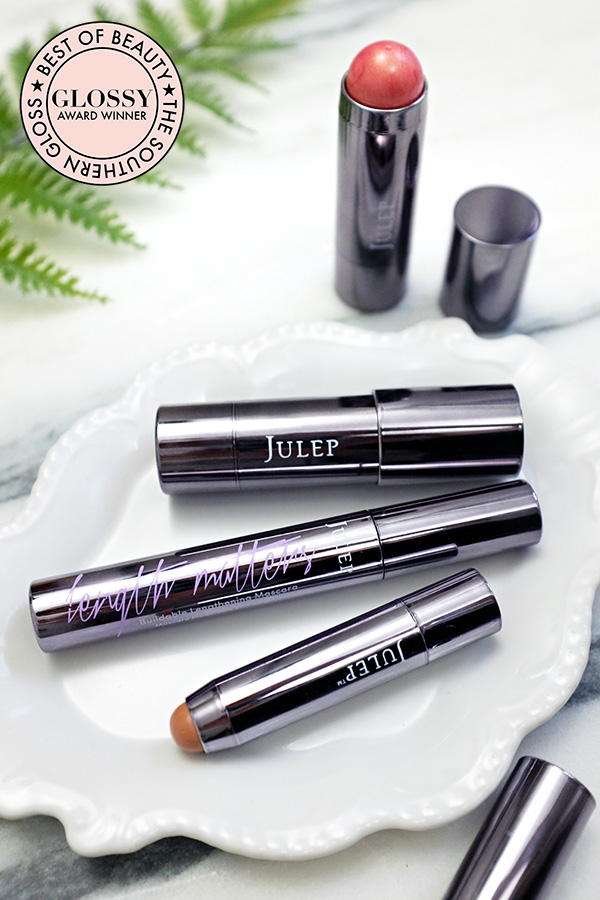 BEST MASCARA and CAPSULE MAKEUP KIT
Who doesn't have a mascara graveyard?! That ends here. The Length Matters Lengthening Buildable Mascara has a finely tapered, micro-bristle wand unlike any others I've ever used. It separates and lengthens every lash with every stroke. Lashes get longer with each coat until you decide that enough is enough. Best part? NO FLAKING! This is my favorite new mascara in at least 5 years (and I'm a makeup artist). I have been putting this stuff to the test for weeks and can't get enough! One trick I use for building the biggest lashes possible, is starting with one coat of regular Covergirl Lash Blast Volume form any drug store, and then add two coats of Length Matters Mascara. It is the tried and true recipe for luscious, non-flaking lashes guaranteed.
Julep is including this mascara in their soon to be released "Get Glowing" kit which includes the perfect neutral shades for a beach getaway with their Creme-to-Powder Blush stick in Sheer Glow to use as a highlighter, Skip the Brush Creme-To-Powder Blush Stick in color Guava for the perfect natural blush and It's Balm Lip Crayon in Almond Nude! I got a sneak peek and am obsessed! Keep an eye out for it soon!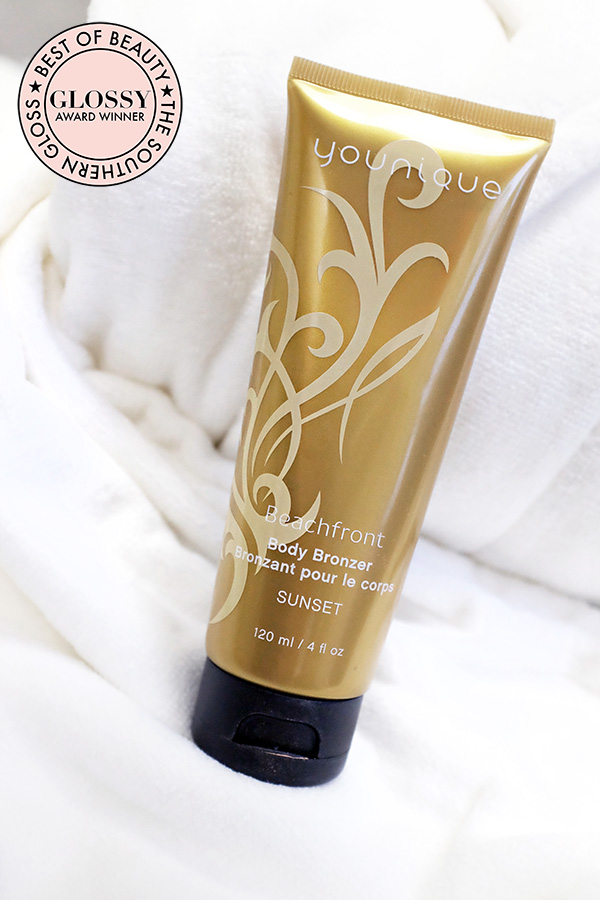 BEST SKIN CORRECTING BRONZER
Literally Photoshop-worthy airbrushing for your legs (or body), my mouth fell open when I used Younique Beachfront Body Bronzer for the first time and watched it erase the minor blemishes on my pale, pasty legs! All I was expecting was a nice summer glow while wearing a short romper – but it delivered so much more. The color created the perfect sun kissed tan and smoothed on evenly like a lotion. I sometimes mix it with my moisturizer at 50% strength, but for a night out I use it straight. The smell is totally beach babe approved and It leaves a sexy, leg elongating sheen that I love for summertime. Warning: This product may give you the sense that you are on a Victoria's Secret runway. Wink accordingly.
Curious? Find it HERE.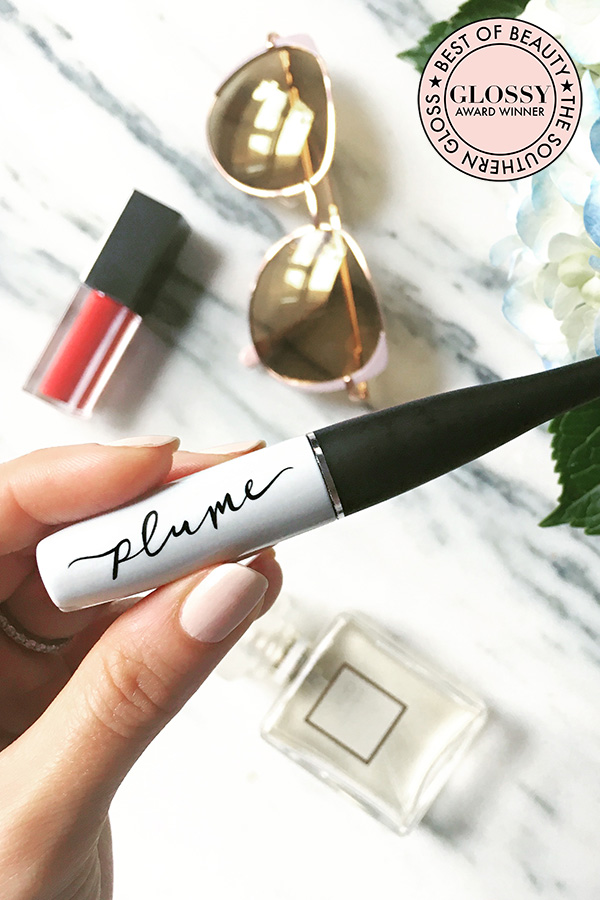 BEST EYELASH & EYEBROW REGROWTH SERUM
With full brows and lashes being at the height of popularity, those who may have over-shaped or styled in the past are likely on the struggle bus. The AWESOME news is that there is a natural remedy that really, legitimately helps encourage regrowth without the fear of eye discoloration or chemicals, like some other brands have warned. Plume is formulated without: Parabens, sulfates, phthalates, hormones and prostaglandins, artificial fragrances, artificial dyes, gluten, or toxic ingredients of any kind.
I used Plume Science initially when areas of my lashes and brows became sparse. It is a light, clear liquid that I brush on before bedtime. I couldn't believe how quickly the thin areas grew back! It's a winner.
Tip: Use code GILDEDMAVEN at checkout for a discount if you want to give it a try!
A huge shoutout to rockstars behind the brands that made these fantastic products happen! Thank you for making life more beautiful, safer and smarter for all of us.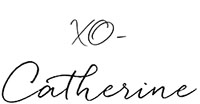 Ps. Want to remember this for later? Save it to Pinterest!