I LOVE having plants in my home. They add such life (and oxygen!). Most affordable pots out there just don't have that kiss of glam that I prefer for my decor, and the ones that do are just too pricey for how often I like to redecorate. Here is a simple and quick solution to jazz up any boring 'ol houseplant and give it a fresh, trendy edge!
For this look all you need is a flower pot(s), painter's tape, a plastic garbage bag for each pot and gold spray paint. If you want a super shiny, true gold foil look, I recommend Krylon Premium Gold Foil Metallic spray paint. You can find it at Hobby Lobby. Trust me – I tried 7 different paints so you don't have to. On my pots, I just decided to paint the area on the bottom that came brown when I purchased it.
1) Using the painters tape, edge around the pot to create a boundary wherever you'd like. Be sure that the tape is sealed well. Sometimes to go around a curved edge you must tear and layer smaller pieces for a straight line.
2) Take a plastic bag and cover all areas you do not want sprayed and tape/seal it to your first layer of tape.
3) Take outside to a well ventilated area to spray paint. You will likely need two coats. Be sure to dry between each coat and wait until completely dry to remove tape and plastic.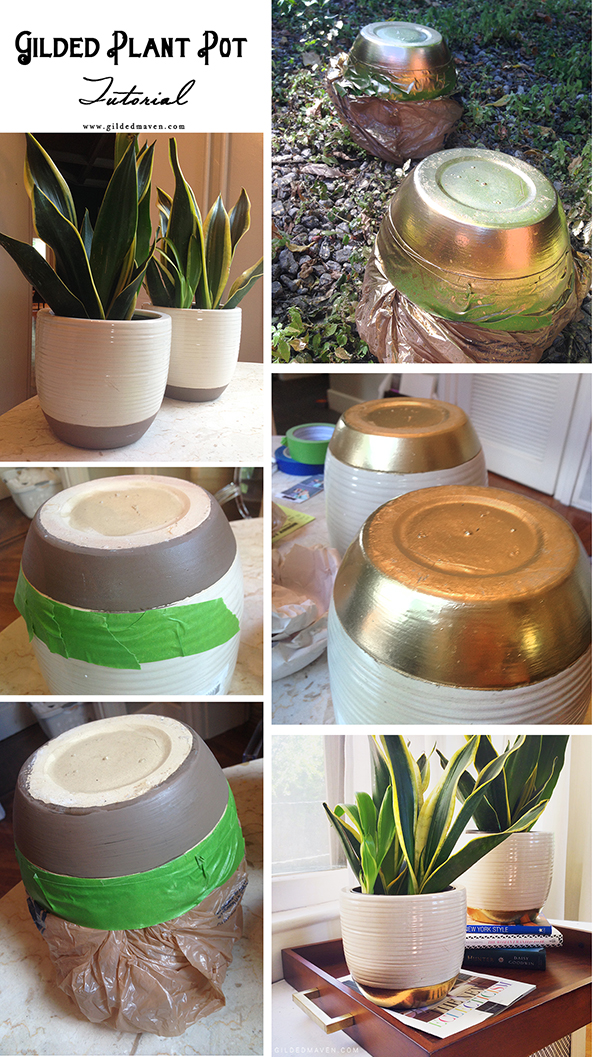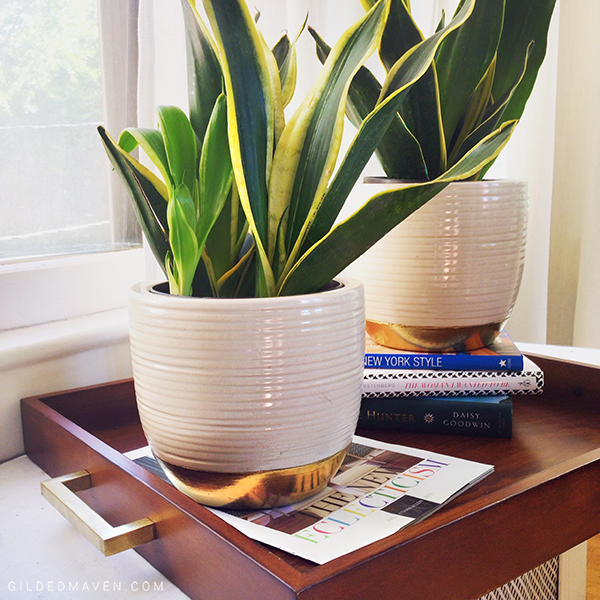 Ta DA! Now you have a super chic pot for your home that even Nate Berkus would be jealous of. (Extra points if you add small felt pads to the bottom of the pot to protect the surfaces in your home. I'm crazy about those things.)
I hope this idea is easy and fun for you! Once you start a relationship with gold spray paint, I'm just warning you, it can be tough to break 😉
xoxo