If you are like me, your inner bohemian is probably missing fashion's spring florals and summer sundresses. Luckily, I have a cool weather approved option for you to get you through until warmer months grace us again. I discovered this amazing floral high-low peasant dress in one of my favorite little boutiques in Dallas called Rio Ritz. (The last time I visited, my girlfriend Malak and I left with a whole new wardrobe because their prices are so fantastic.) The gathered long sleeves are perfect for winter months and the high-low hem really shows off this season's trendy over-the-knee boots. It can be tricky to wear certain florals in the winter months, but this pattern has a color and design that is anything but frilly. I pushed the envelope by even pairing it with my neutral summertime straw clutch, and it totally worked! (imho) Add a hat to keep your head warm, perhaps a solid scarf to add texture, and put away those sweatpants!! Get the look at the bottom!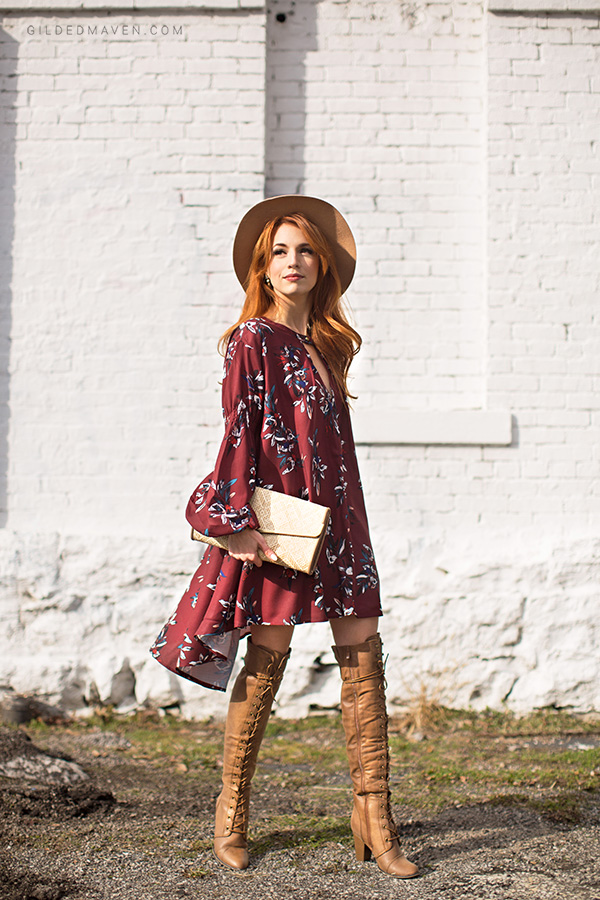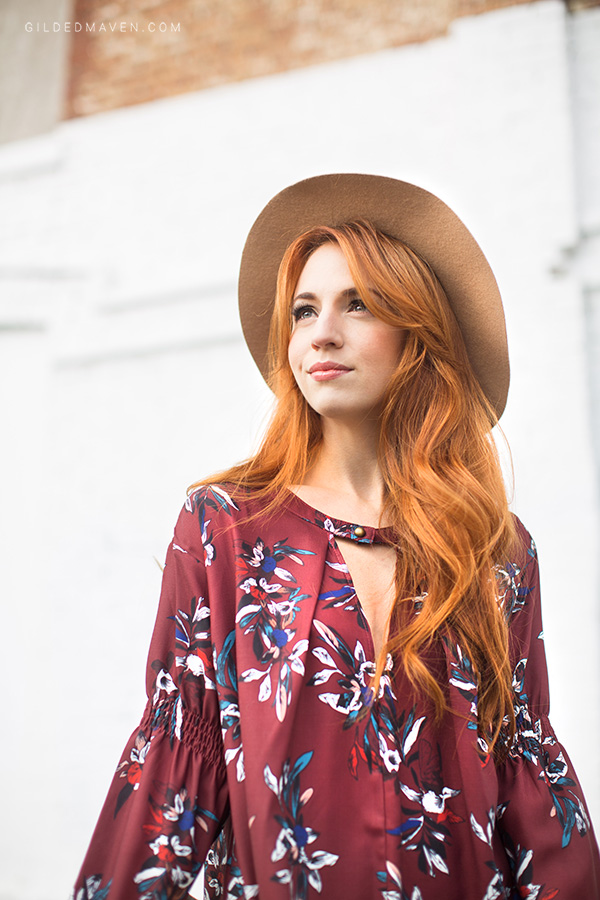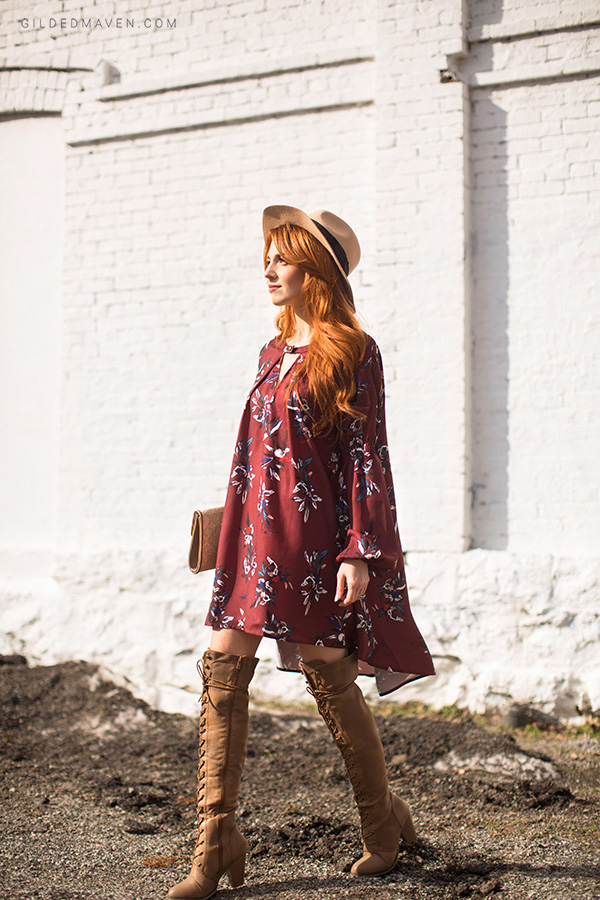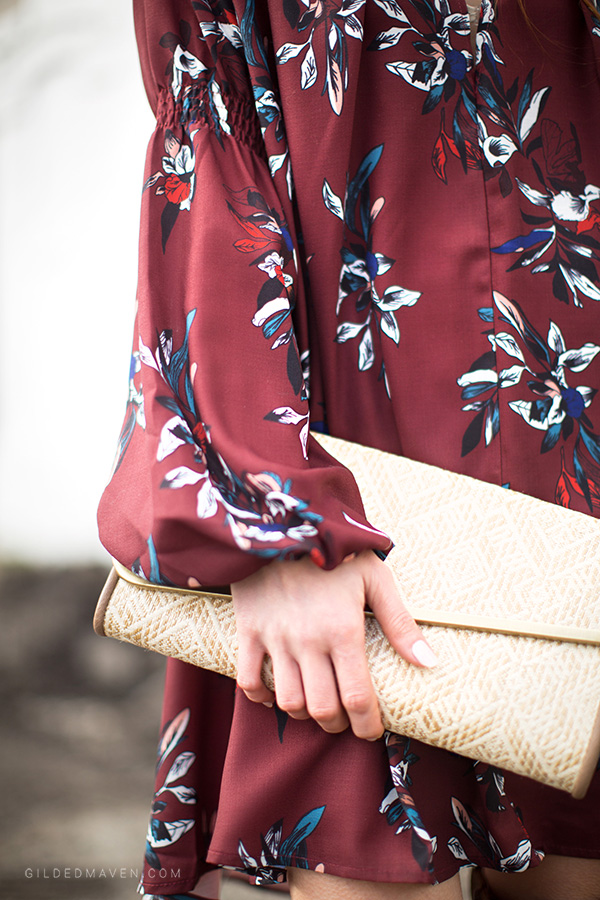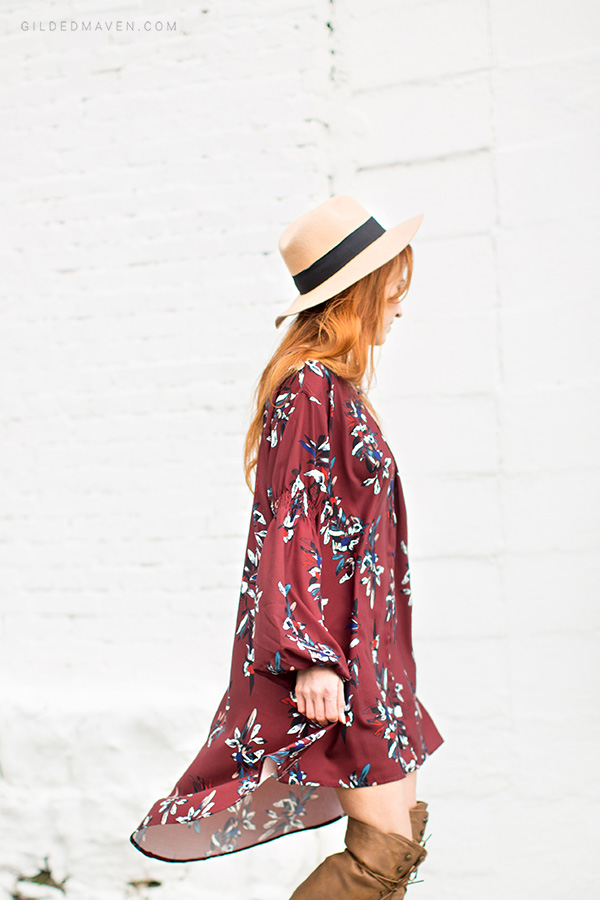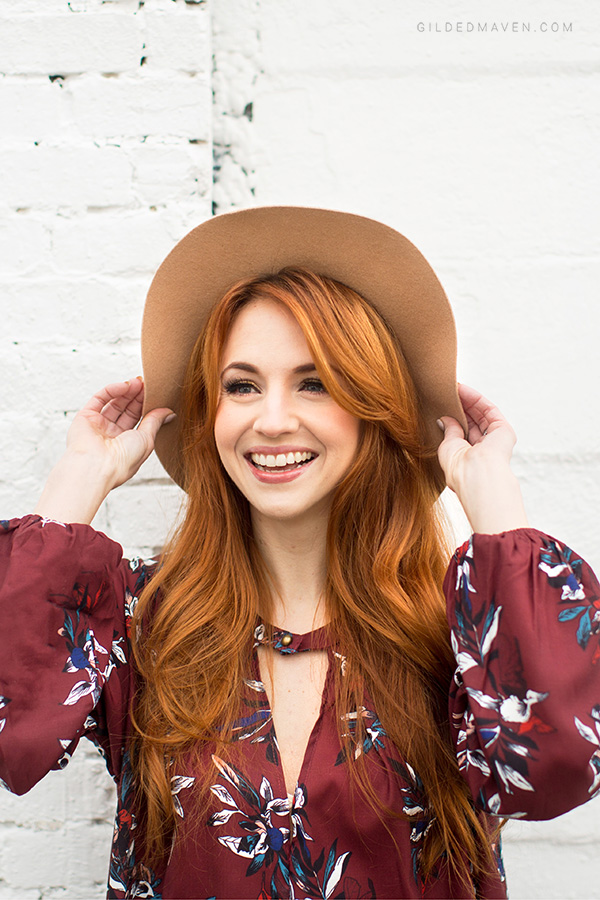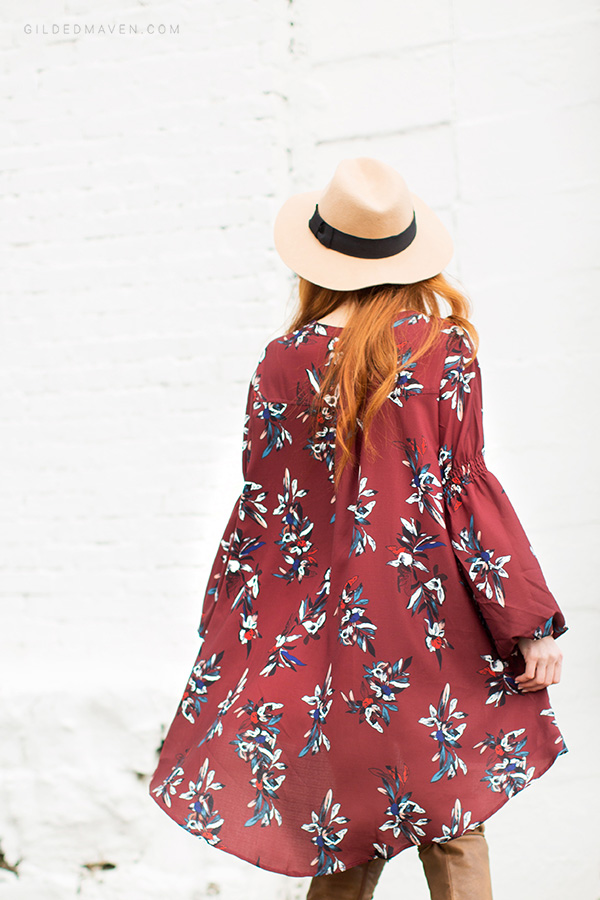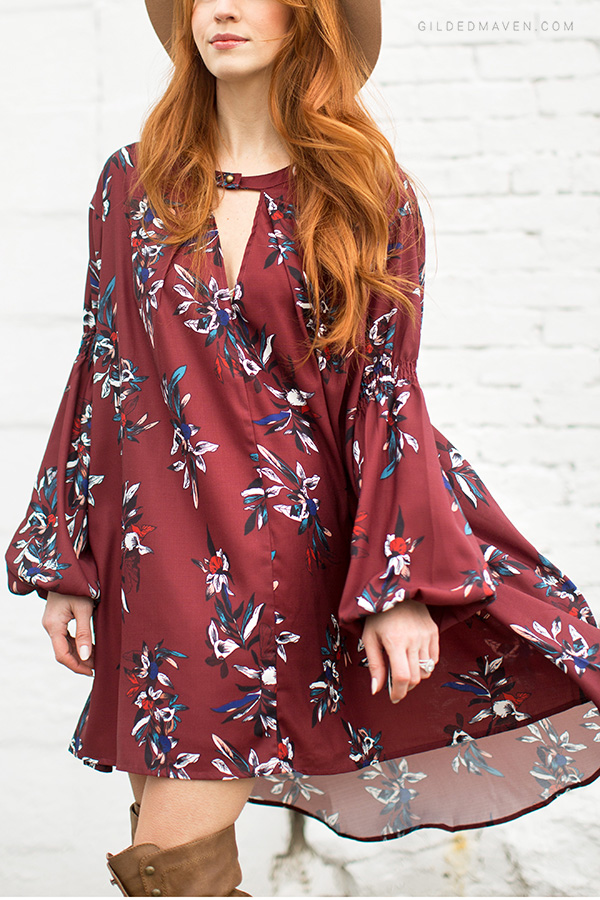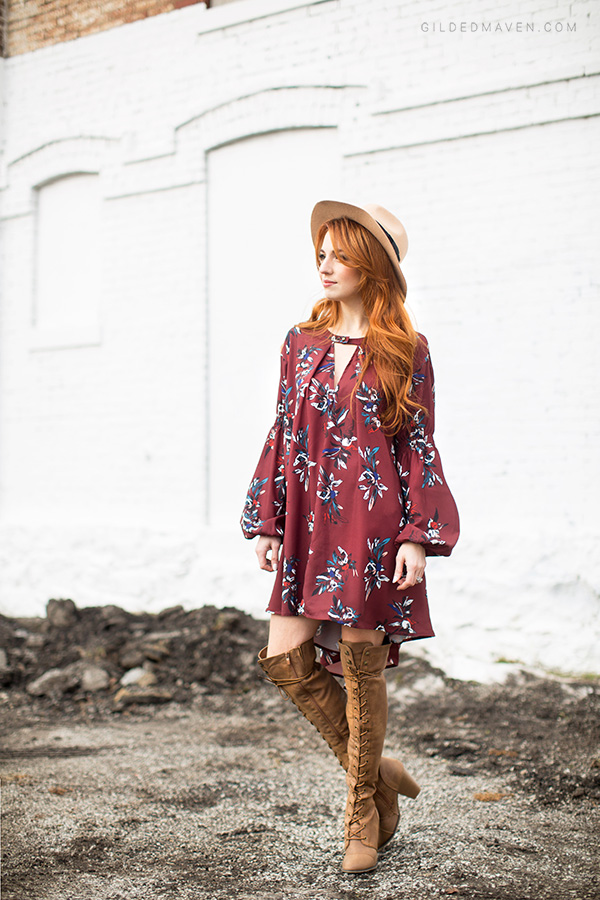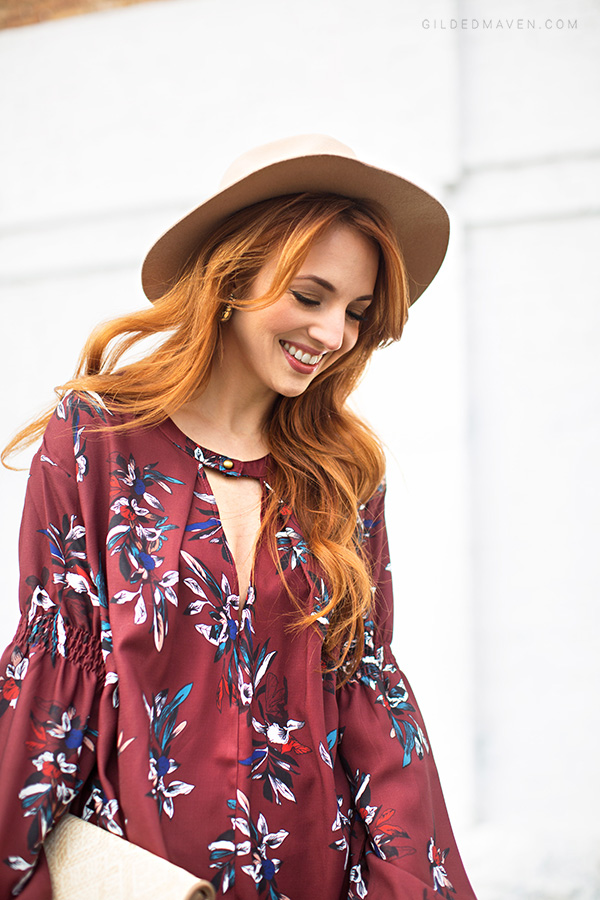 Vintage Floral High-Low Dress, Camel Hat and Lace-up Boots | Rio Ritz Boutique (Items may not be available online. Text or call (214) 945-3502 and a stylist will help you with items that are in-store only and ship them to you right away!)
Be sure to check out www.rioritz.com for lots of amazing deals. Their clearance sales are pretty great too.
What are you doing to get through these long, cold months? Have you found ways to incorporate your summer wardrobe in the winter? Share your secrets with me in the comments!
xoxo