Good Morning Sunshine! It's Friday and a big, beautiful weekend is just ahead of you! (Oh the anticipation!)
Today I am having a fabulously lazy morning and it just wouldn't be right without a super adorable and comfy tee by 2Nostalgik! They are my FAVORITE casual conversation piece! You may remember my post about the Bourbon & Brunch tee…  Well this Kentucky raised LA designer has quite the collection of perfectly punchy phrases for every occasion – even if you just woke up like dis.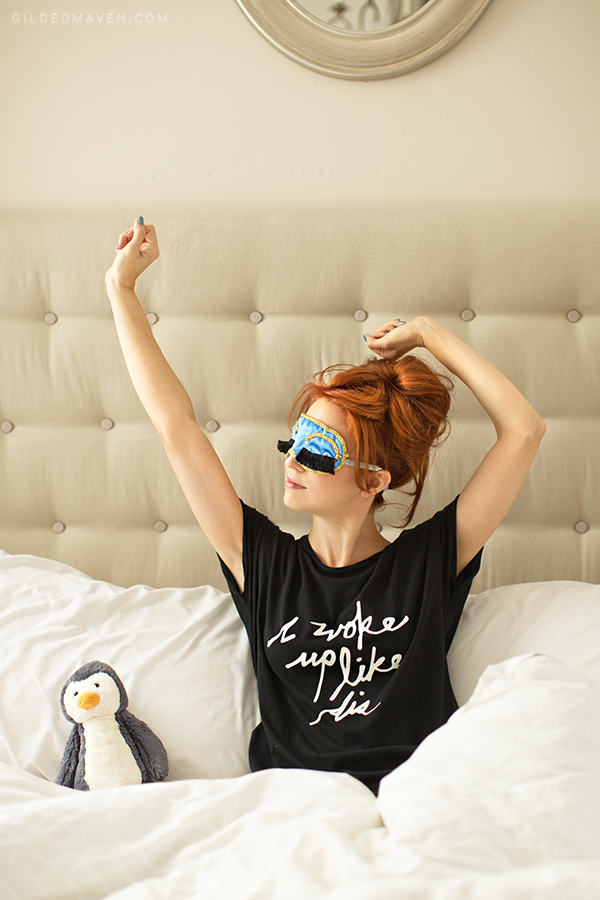 Holly Golightly Sleep Masks HERE!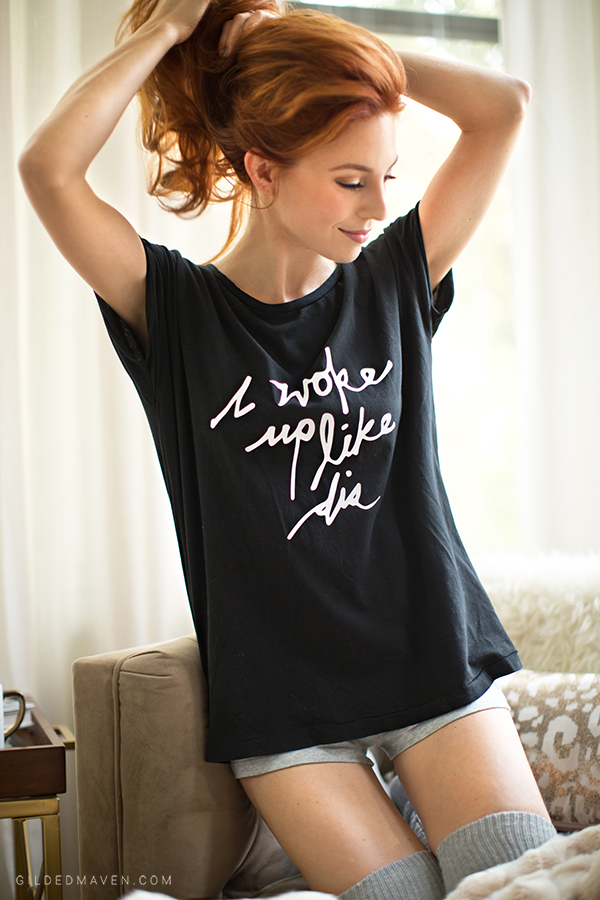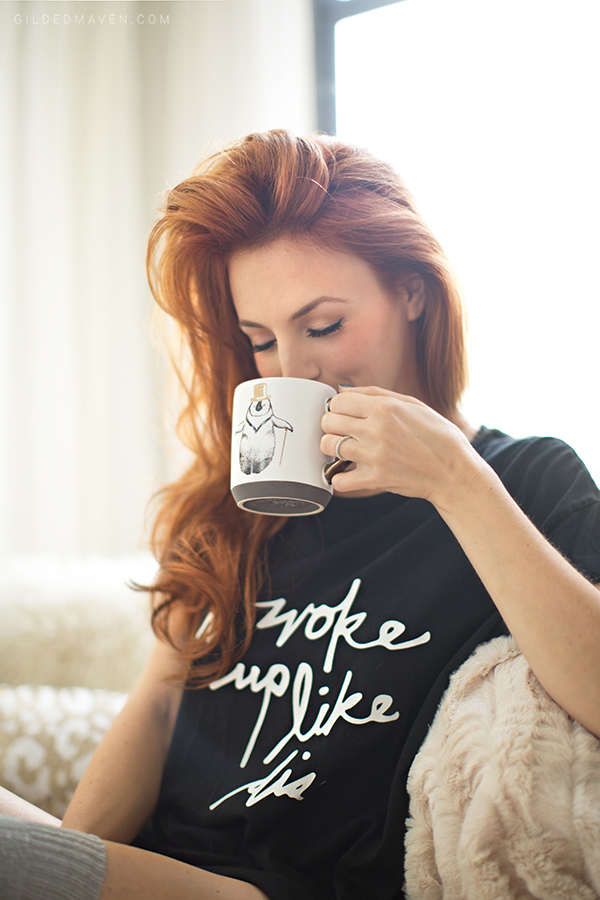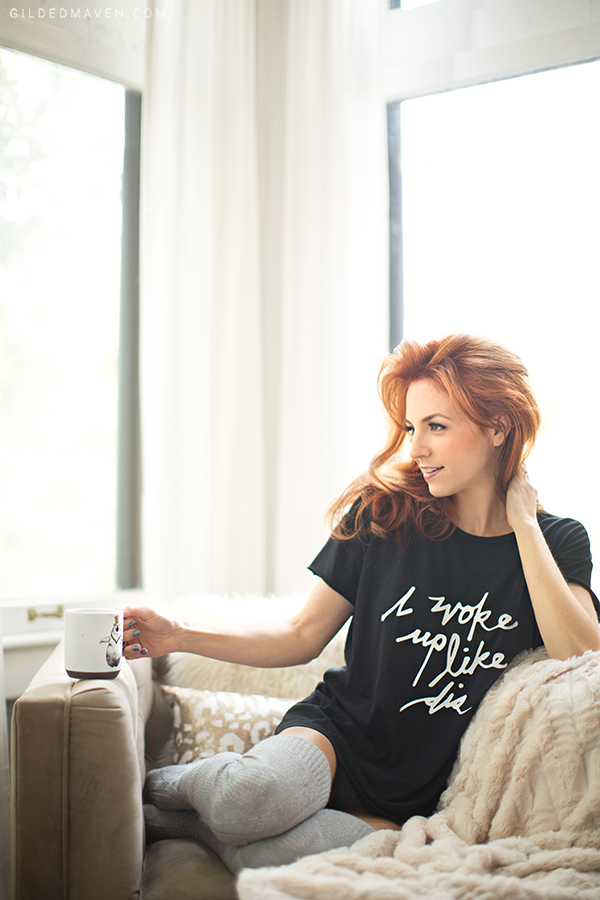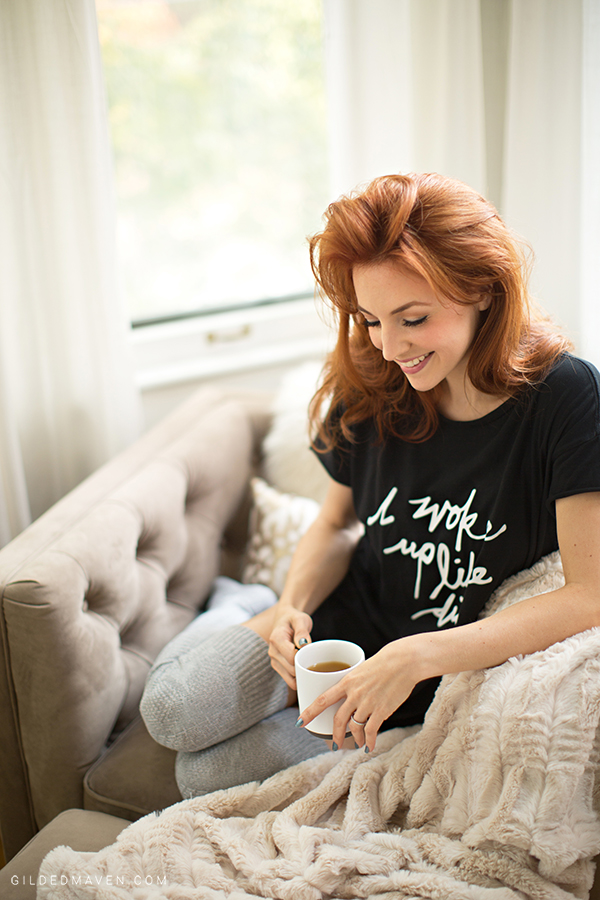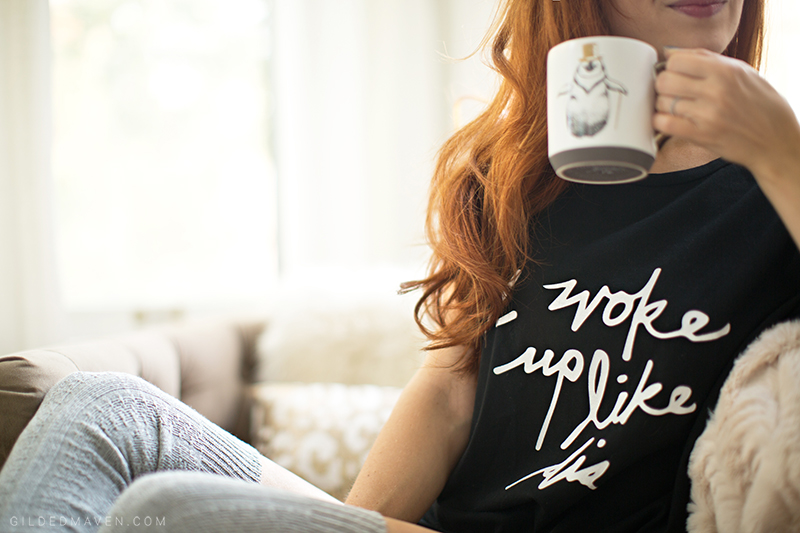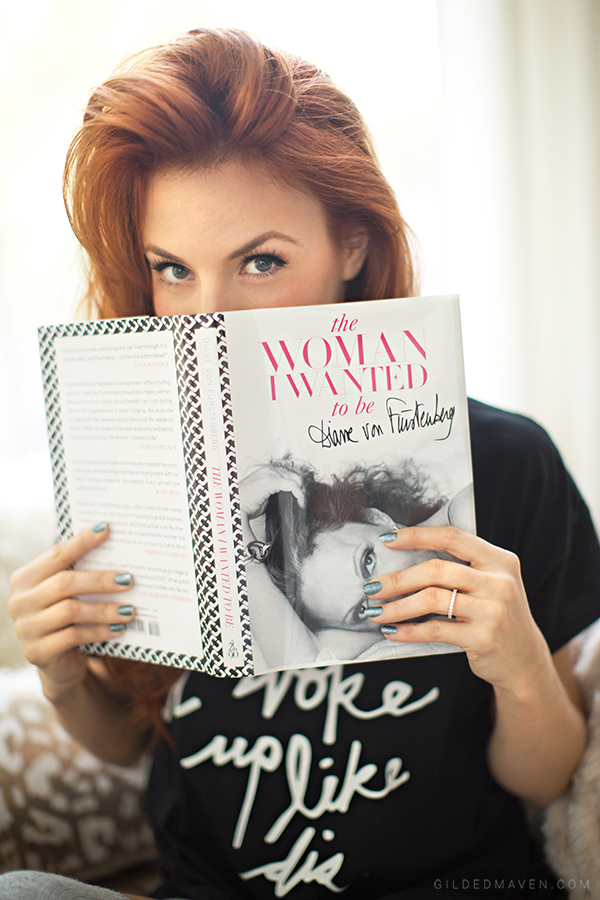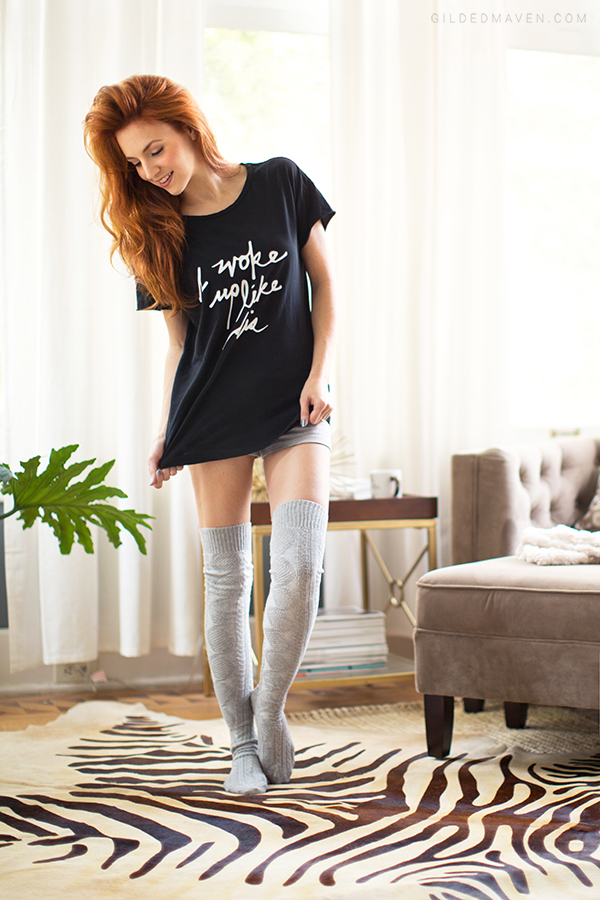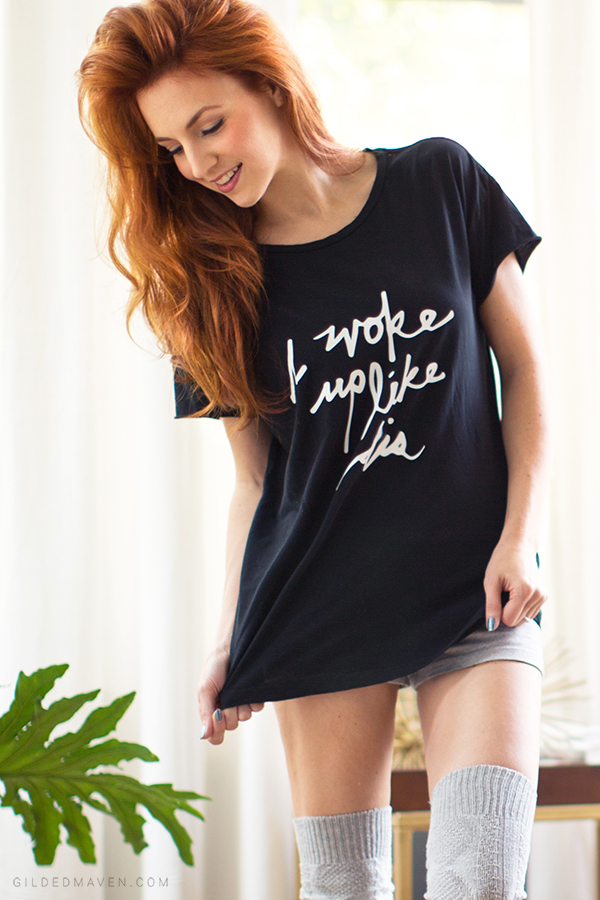 I WOKE UP LIKE DIS Distressed Rocker Black Tee / 2NOSTALGIK
Heather Thigh High Socks / American Apparel
Shop 2NOSTALGIK's entire line of Southern inspired casual wear HERE!
I hope you each have relaxing plans and are able to enjoy the fall colors during this next week. It feels like a movie set everywhere in Kentucky right now with all the vibrant leaves blowing through the sky with every gust of wind. Even though I am a summer soul, I have to admit that I do love the brief magic of it.
Curl up with a cup of hot apple cider and soak it all in!
xoxo