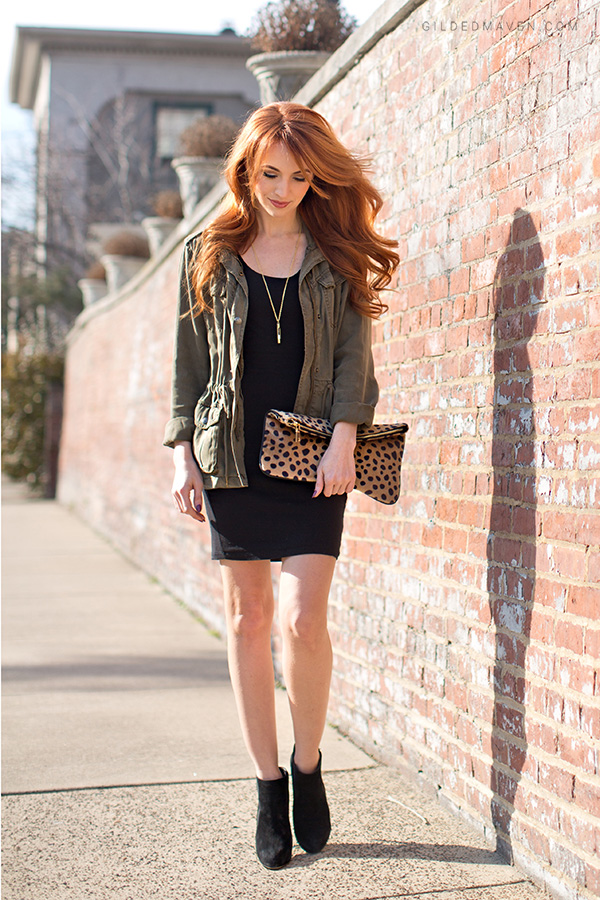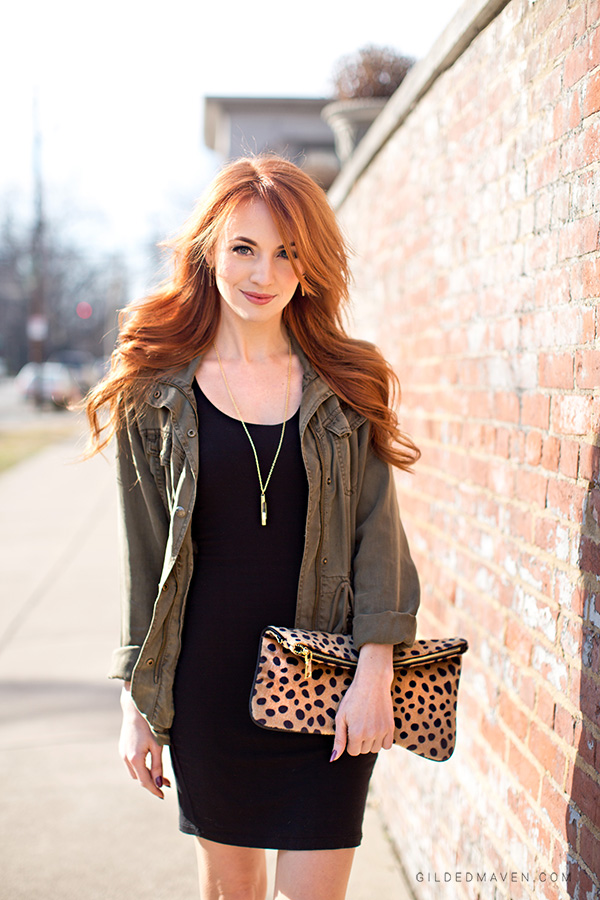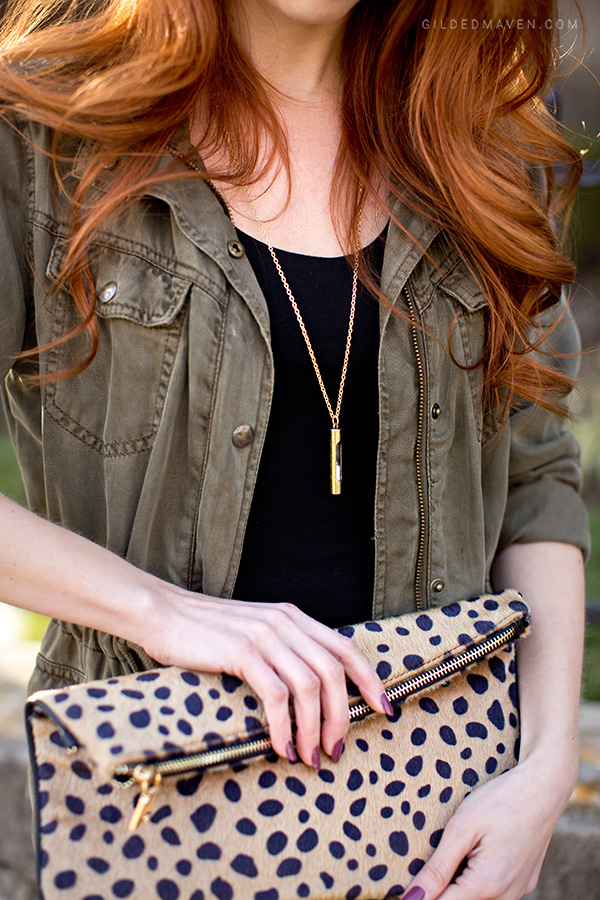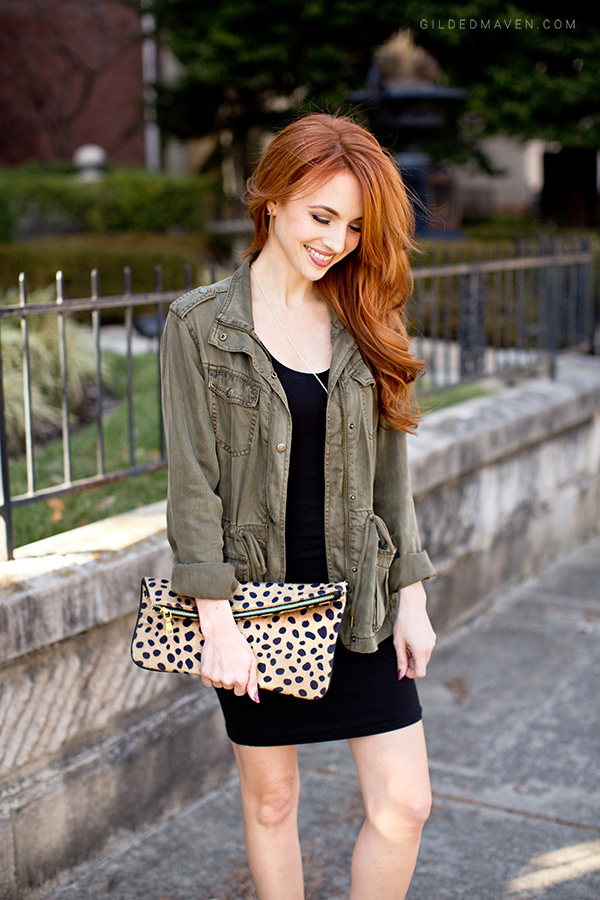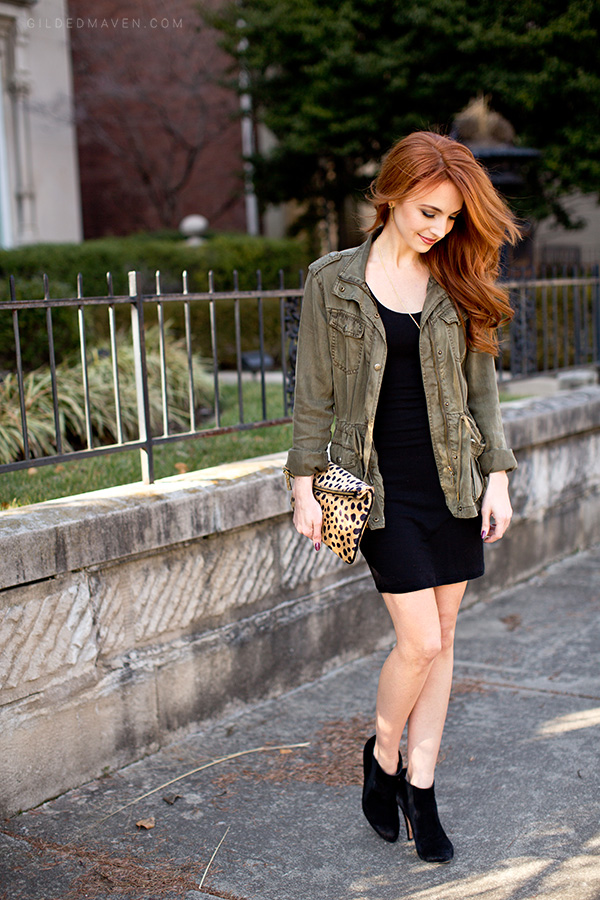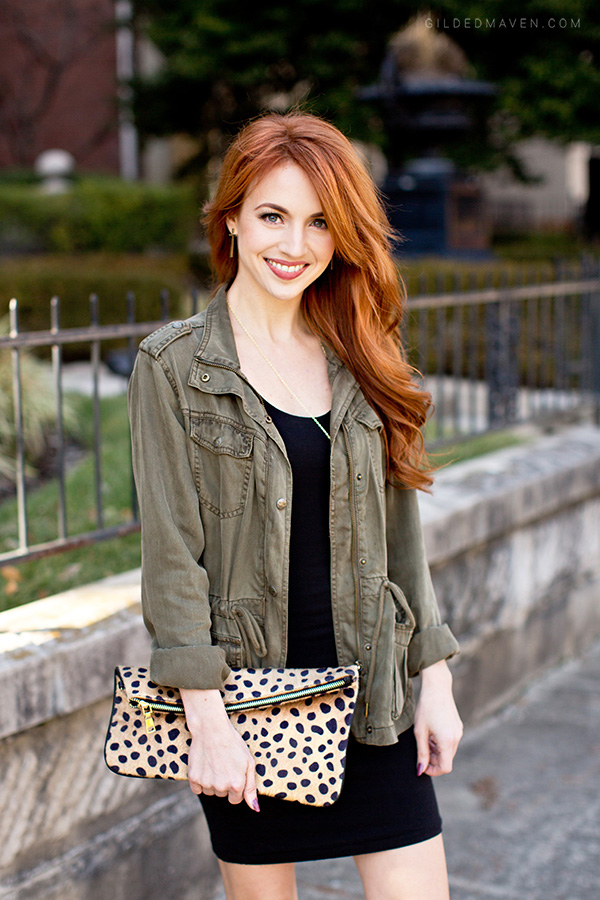 Army jackets don't have to be entirely casual, but they do have a way of perfectly dressing down an outfit to look completely effortless. Try throwing one on over a little black dress, booties and a clutch for date night!
You WON'T BELIEVE the deal on the dress (only $12!!!) and booties!! I did the shopping for you! Just click the links below to make them yours!

  Black Jersey Dress (ONLY $12.99!)

Spring can't get here soon enough! I hope everyone had a wonderful Valentine's Day!
Xoxo,