Well hello there! Welcome to Summer!
Ready to jump in? The water is fiiiiiine. If you haven't heard of Cannonball Swimwear yet, you could potentially be hiding under a rock. Cannonball designer Laura Patterson is the hottest thing, and loves creating fun, bombshell solutions to your fun-in-the-sun needs; the most important of which, is looking AMAZING, amiright? There are several things about her suits that make them my absolute favorite for summer life. Let me break it down for you.
 1. Most of her designs are REVERSIBLE. That means if you get a one-piece, you basically have two suits in one. In the same way, if you get a 2-piece, then you have literally 4 combination options! Four suits for the price of one?! Yes please!
2. They make your booty absolutely fabulous. No, seriously. Laura designs her swimwear without the elastic seam around the legs that most bikini bottoms have, which give an unflattering shape to nearly every tush. Her designs lay smooth and will make you LOVE your derrière and be proud to show it off! Not to mention, the comfort level goes up a whole 10 points.
3. Because most suits are reversible, they are handmade with two layers of ultra high-quality swim fabric. This means the entire suit is double layered, sturdy, and holds up to use.
4. The quality is top notch and the designs are always SO on-trend. These pieces were made for more than just playing in the water!  They are meant to be multi-functional as body-suits, worn under sheer dresses, paired with denim and skirts… the sky is the limit. Scroll below to see!
5. Cannonball rash guards are killer and can't be beat. They are lightweight, perfect for when you've had enough (or too much) sun, and my fave design even has bell sleeves! When have you ever seen BELL SLEEVES on a rashgaurd?! That's right. Laura Patterson is a dang unicorn.
While in Florida on vacay recently I took ONE SUIT and a matching rash guard that I mixed and matched so many ways throughout the week! Scroll below to see all the ways I wore it, and you'll see what I'm talking about! Ready to check out a few? Head to CannonballSwimwear.com or Cannonball Swimwear on Etsy!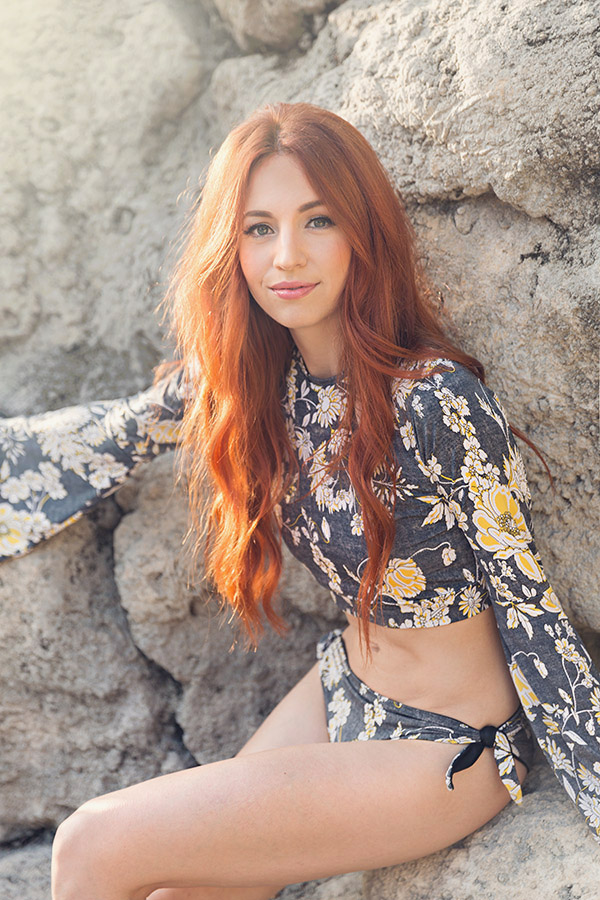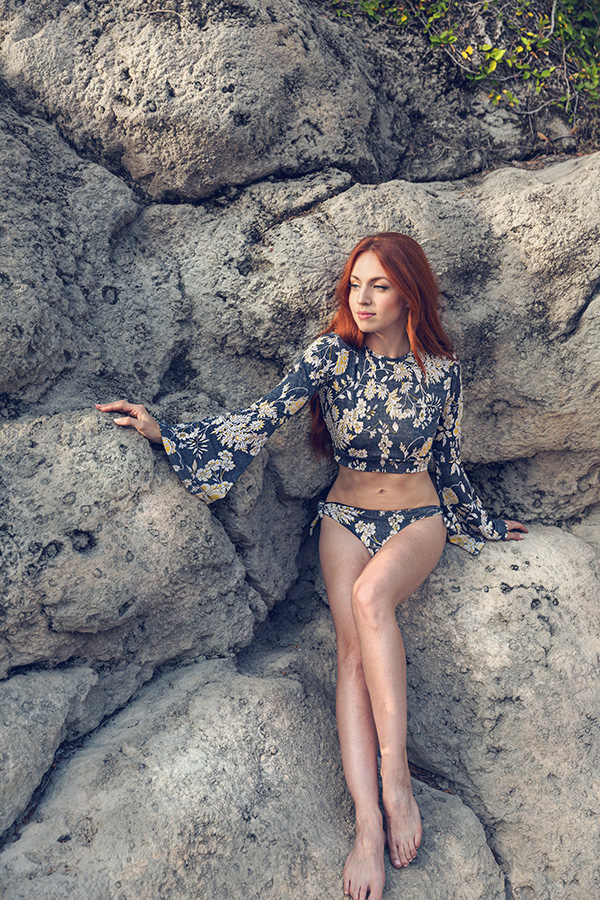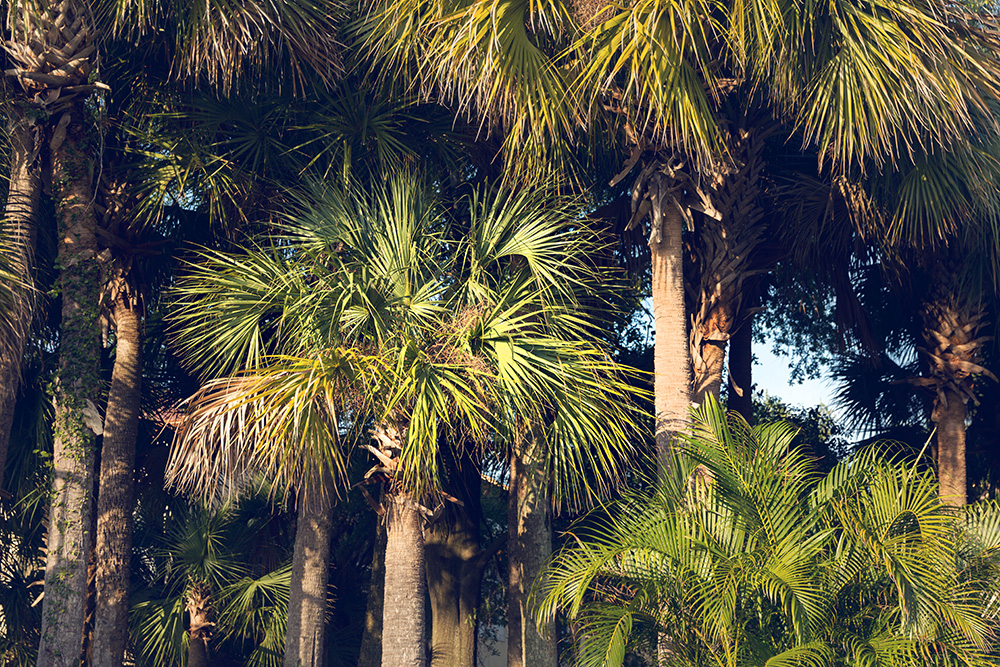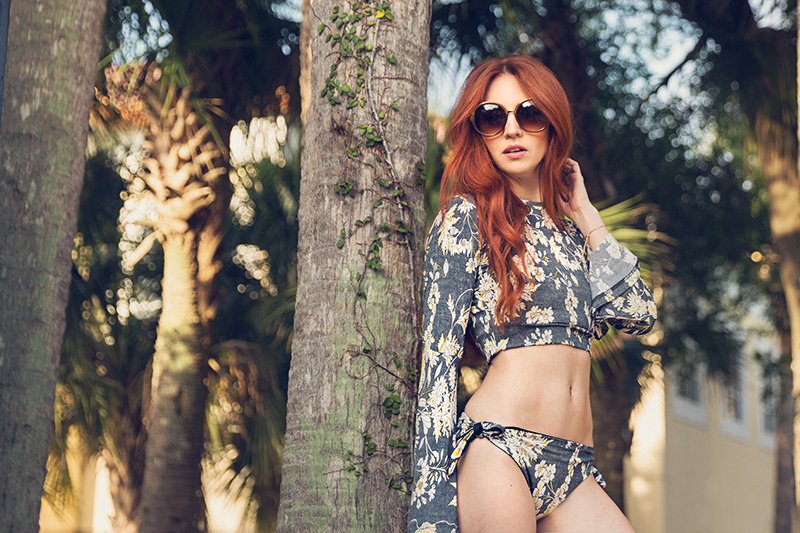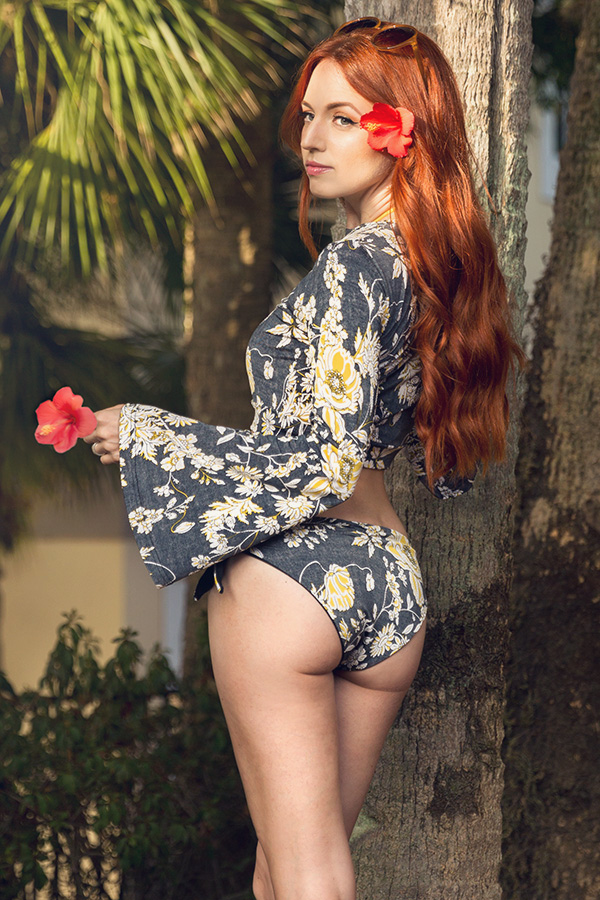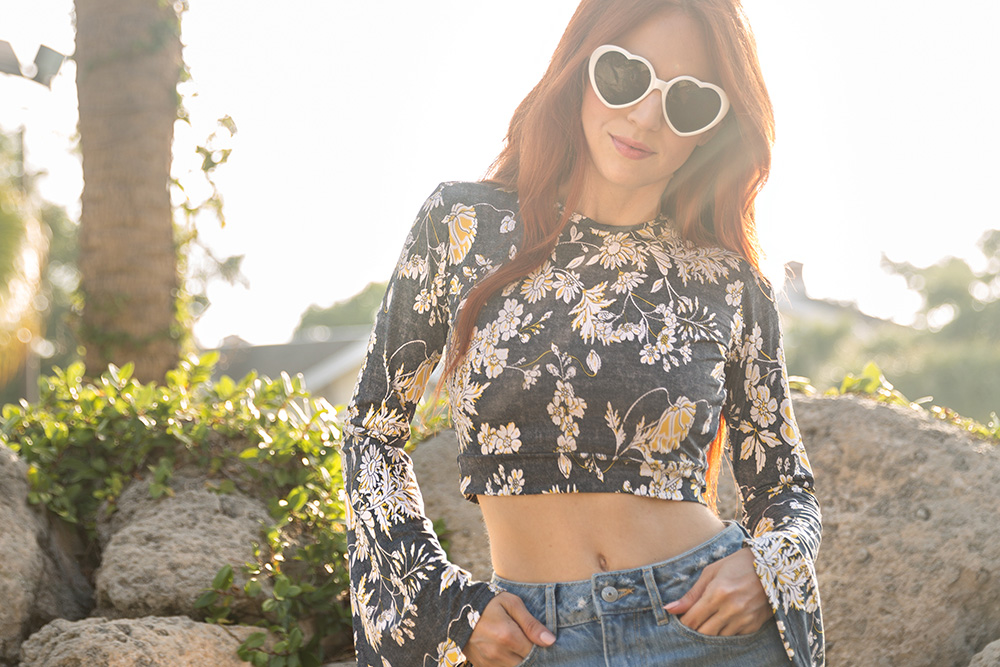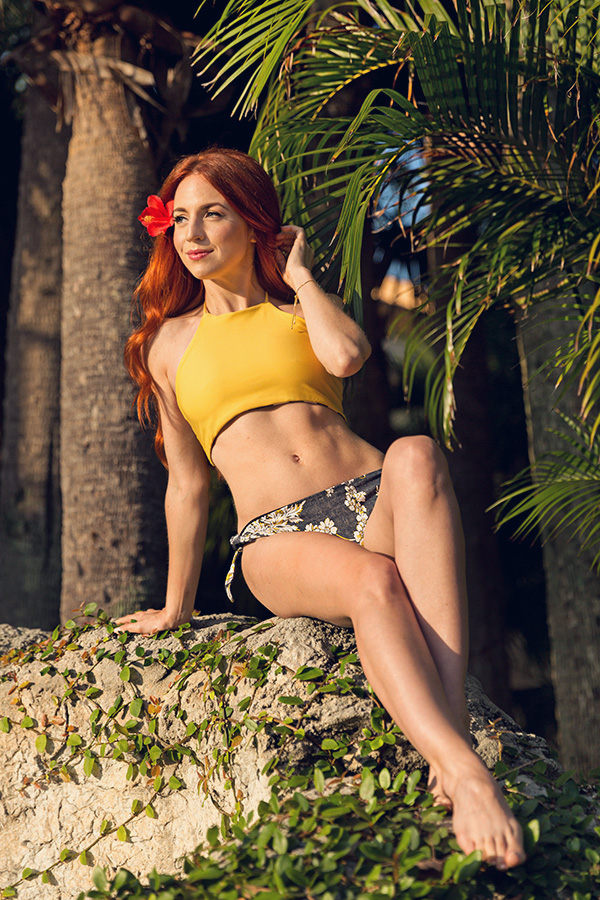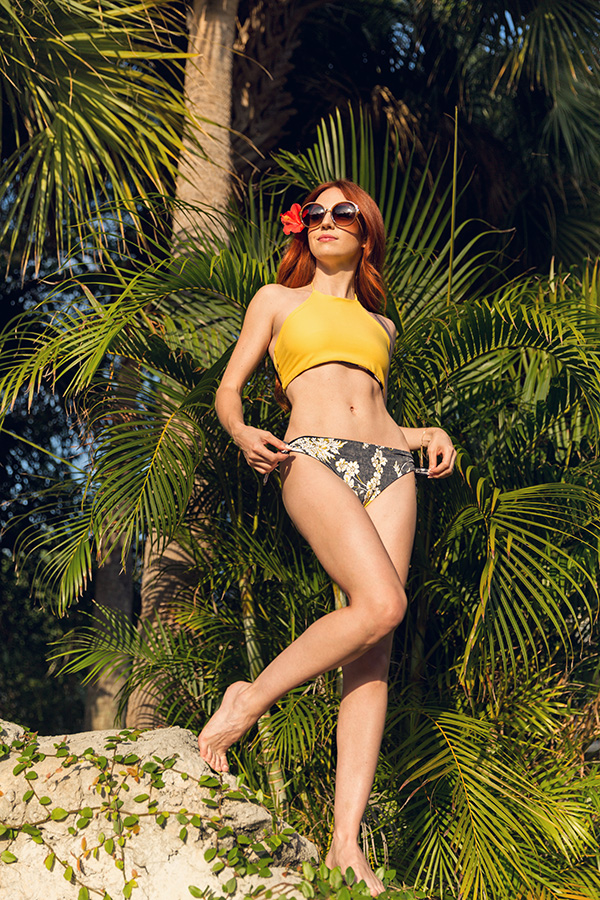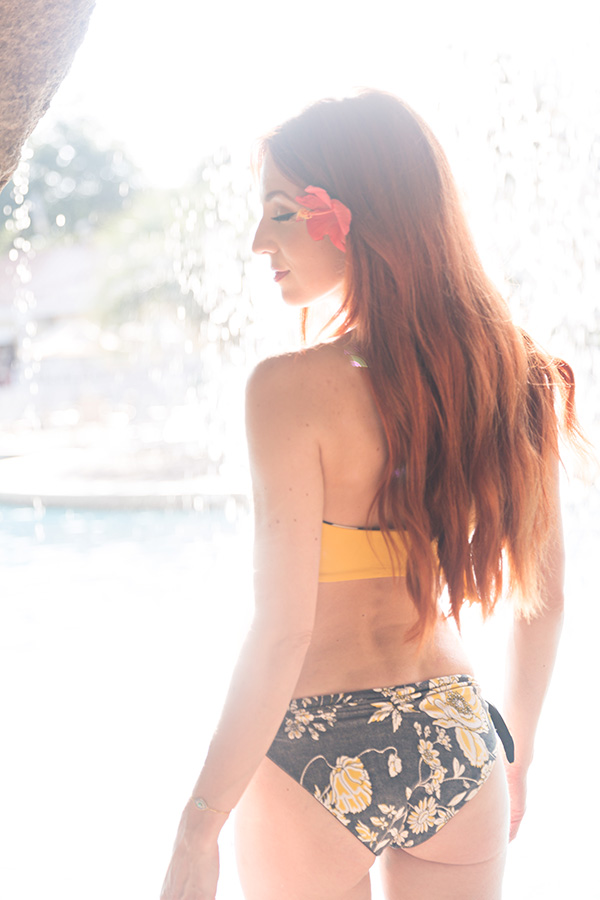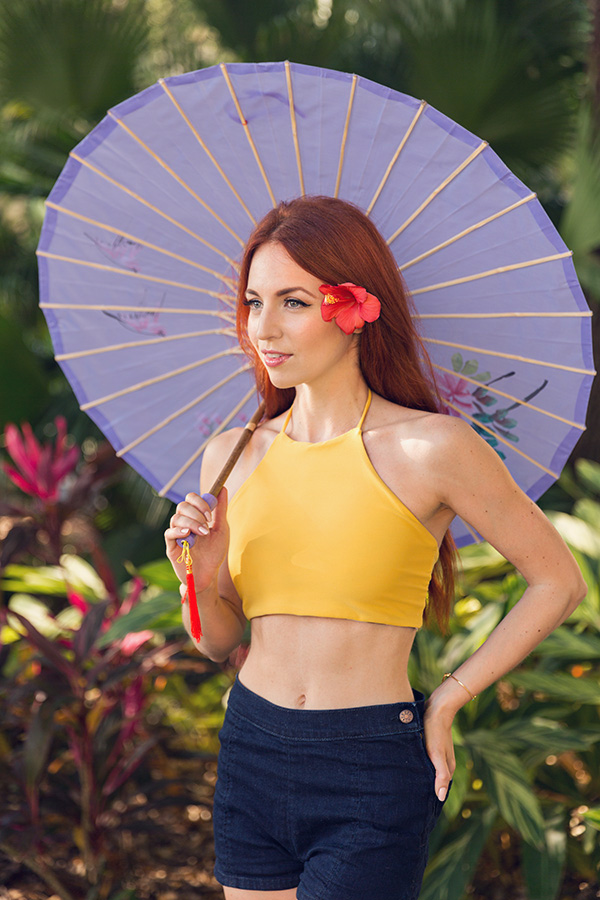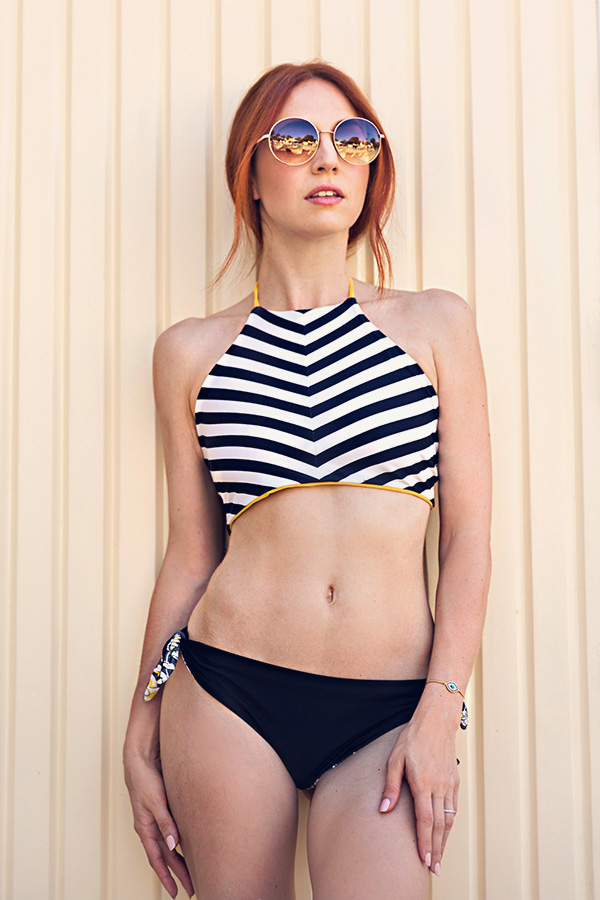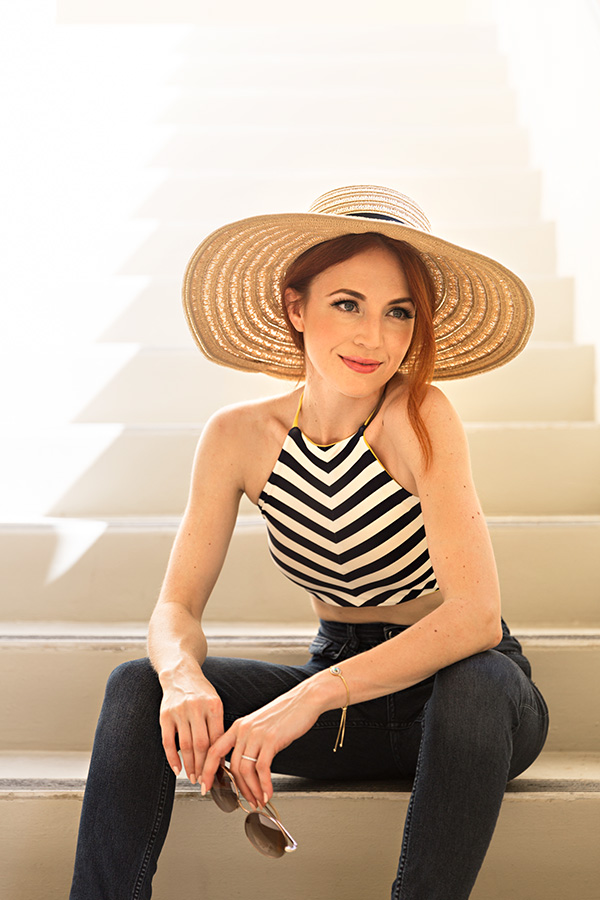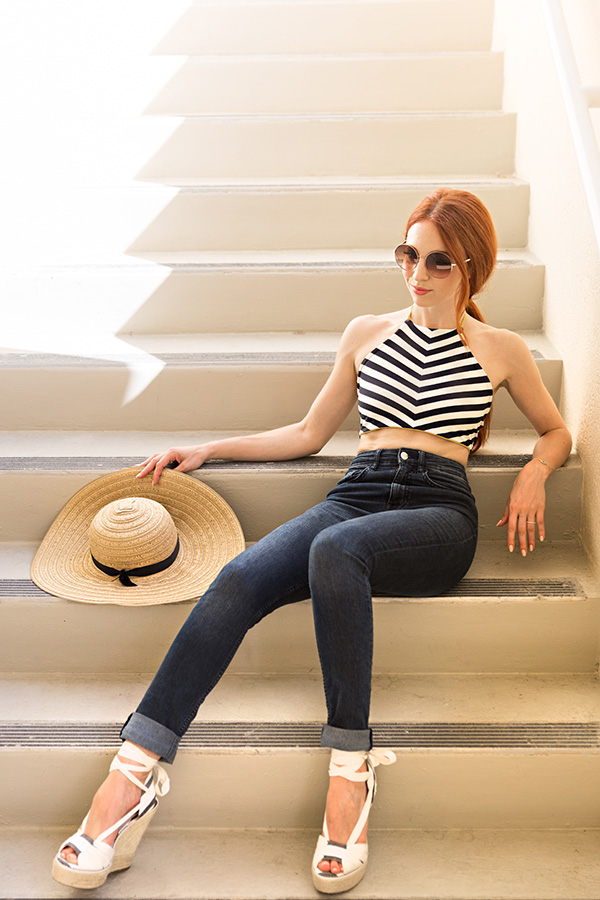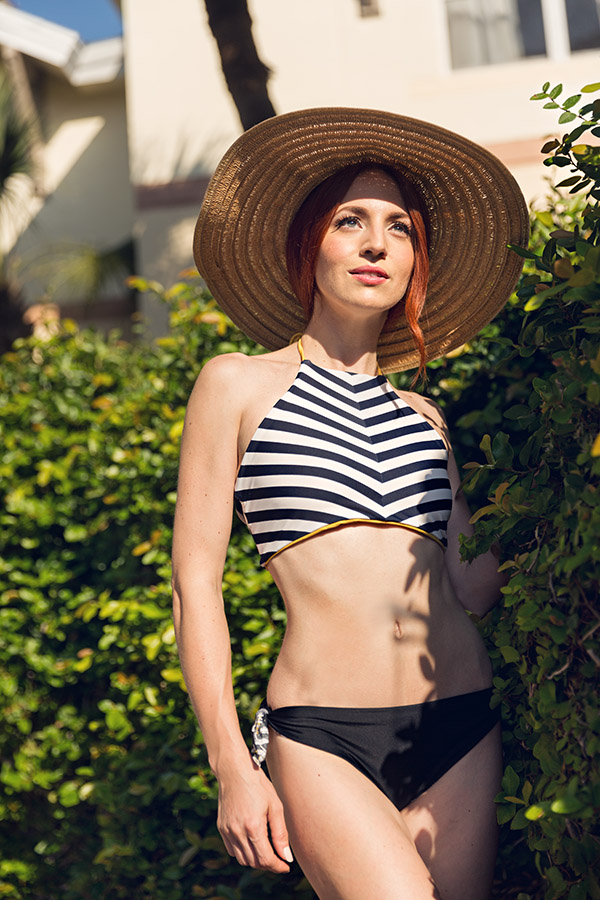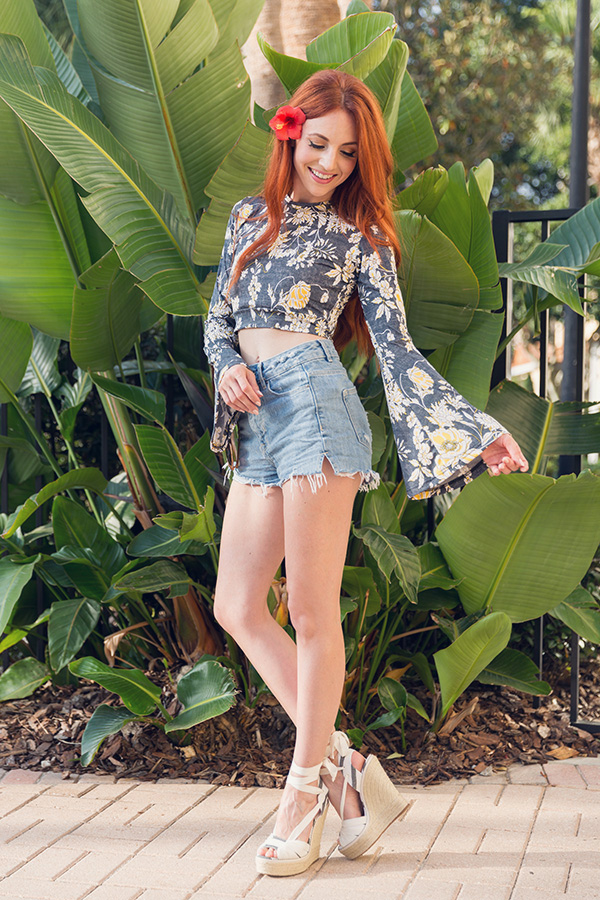 Shop CannonballSwimwear.com or Cannonball Swimwear on Etsy
 You don't need anything else for a tropical getaway! I am a bit obsessed with these suits, but you can never have too much of a good thing! She has new designs popping up regularly and things sell out LIGHTNING fast, so follow her on her social channels for the best chance to score the freshest suits. Some are even one-of-a-kind. Keep and eye on Cannonball's Instagram account and give the babe a follow right now while you're thinking about it.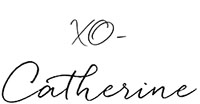 photos by Andrew Kung