Las Vegas is a playground for so many reasons, but it is the food, amazing shows and close proximity to the desert's beauty and hiking that have me coming back. I had too much fun running around the City of Lights in this airy, floral off-the-shoulder top last week. Some designs in the 'off-the-shoulder' trend aren't comfortable or don't stay up well, but THIS top is the exception! It is so comfortable. I especially love the high-low look that makes it more cropped in the front and flowy in the back! I scored this one with striking floral pattern HERE on Tobi.com (I love all their affordable styles and they have great sales!). Be ready for mass compliments.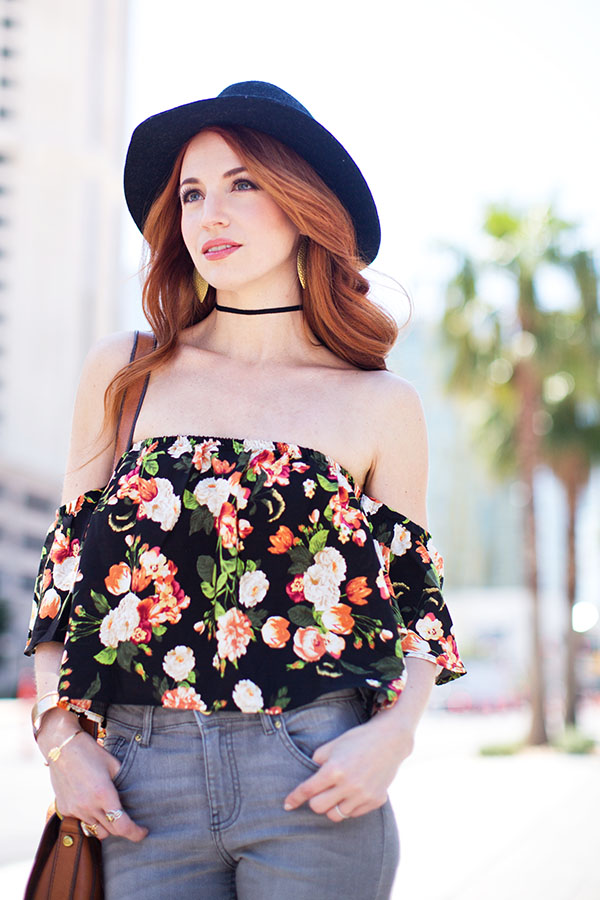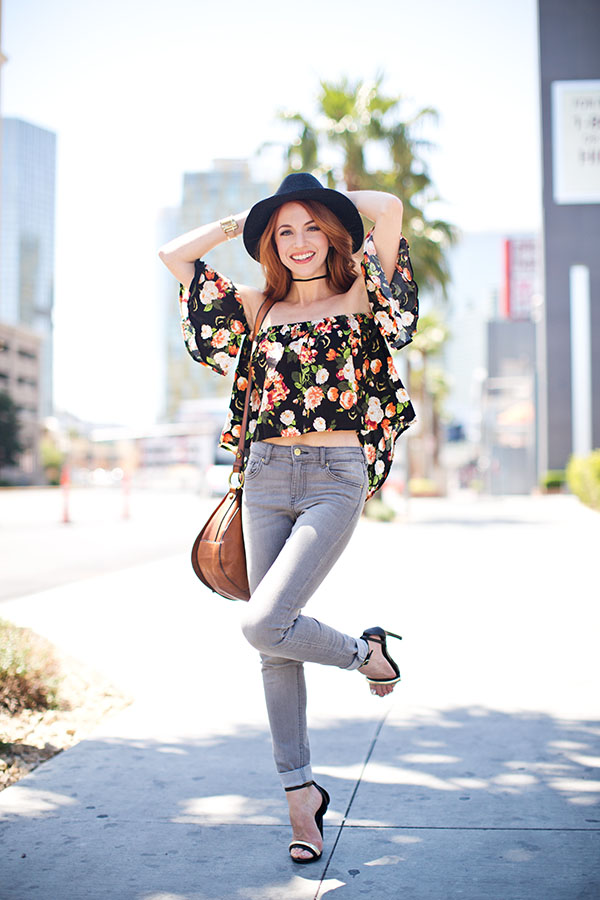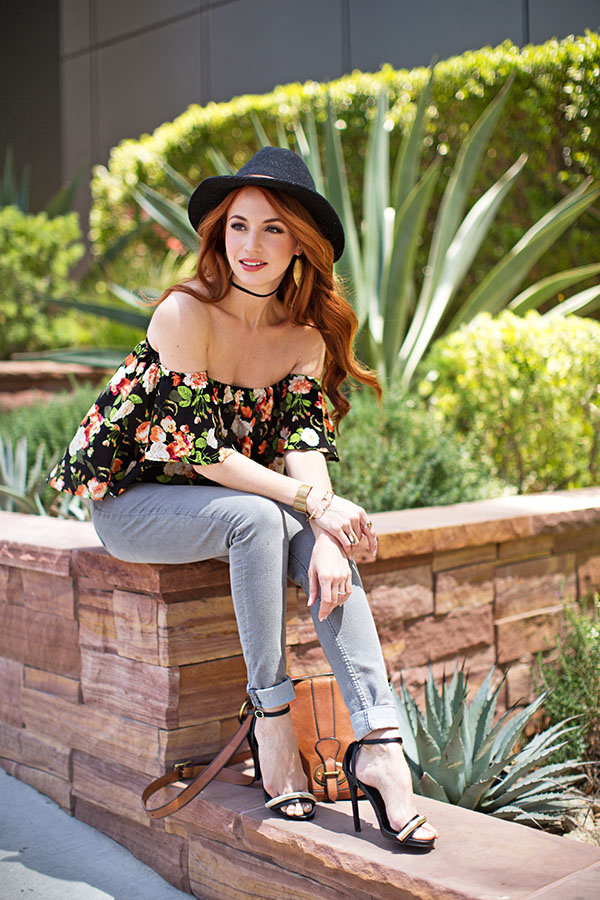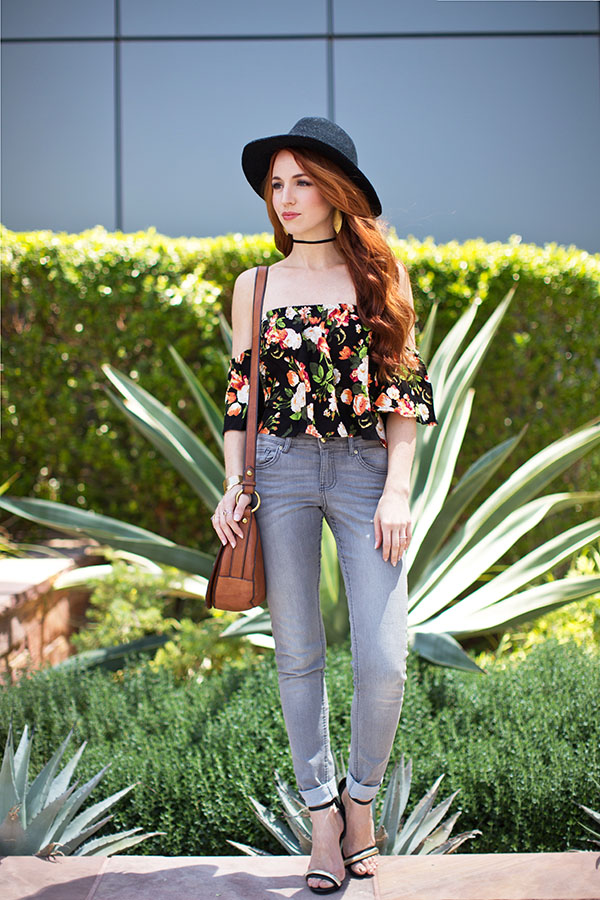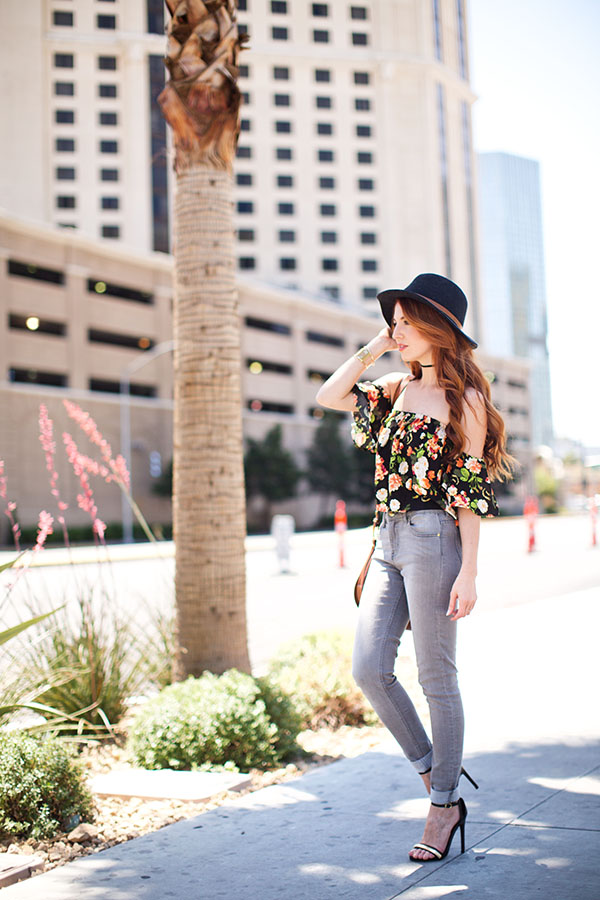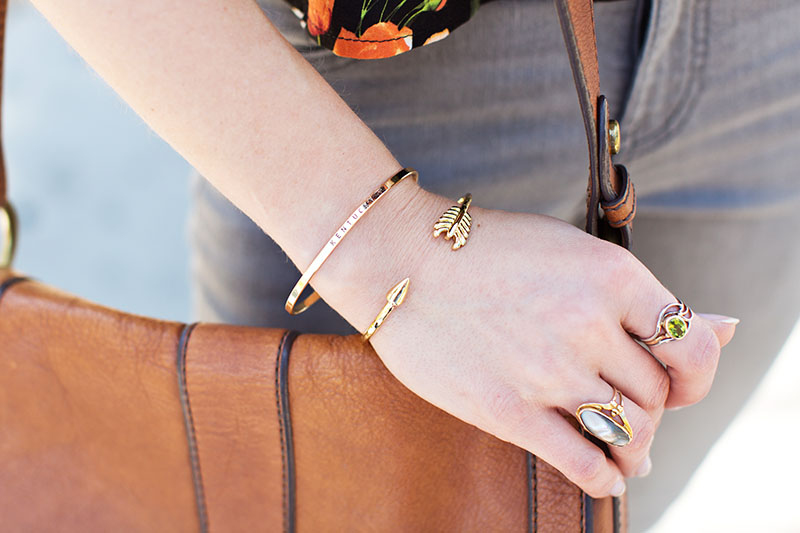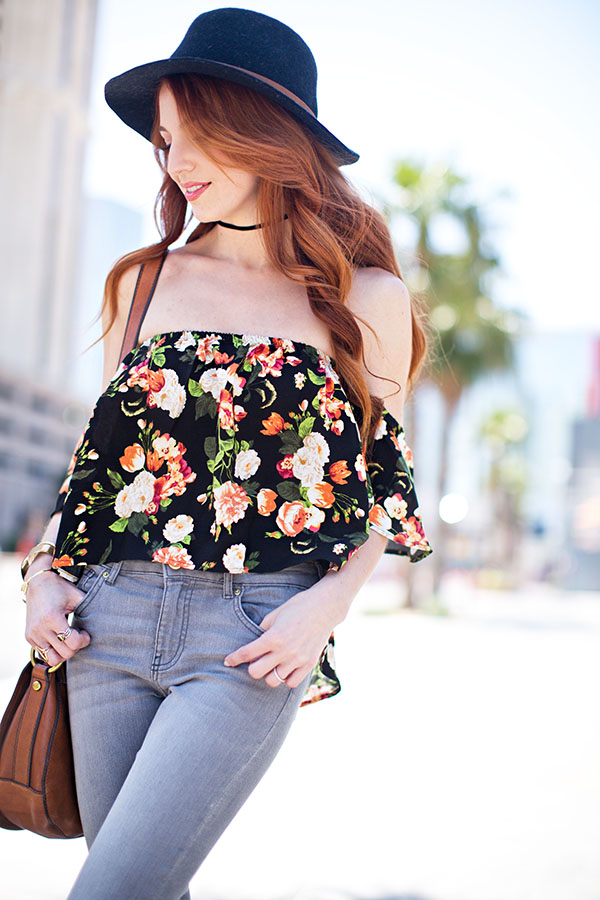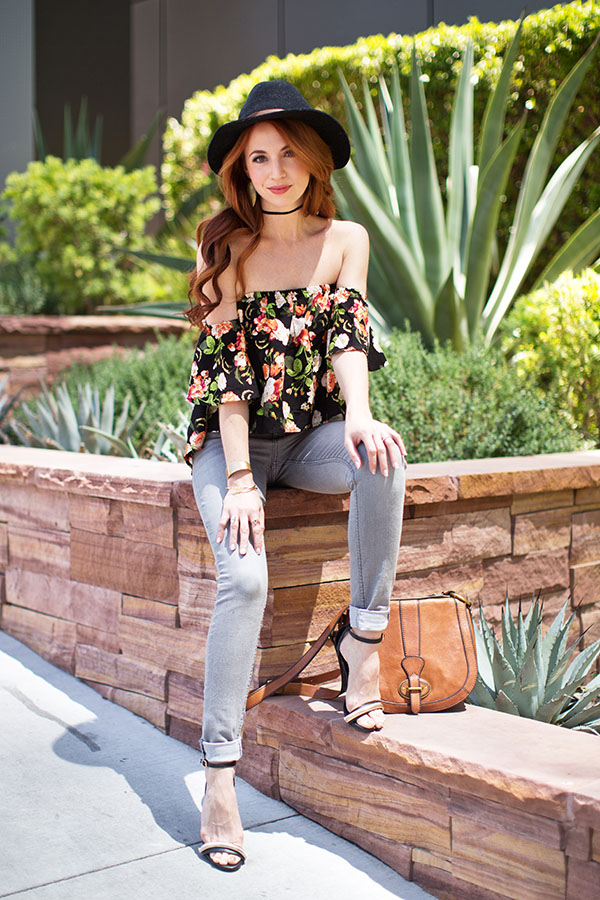 Off-the-Shoulder 'Efflorecense' Floral Top | Tobi (Comes in 2 colors!)
Gray Slim Fit Pants | H & M
Camel Cross-body Saddle Bag HERE and HERE
The Perfect Strappy Black Heel HERE & HERE | Revolve Clothing
My Everyday Black Wool Hat | Billabong
KENTUCKY Stackable Bangle | Miss Molly VIntage
For a look at a few more of my favorite items that fit this look, just scroll below!

I hope you love this look as much as I do! I want to take a moment to thank you ALL for you constant support and excitement for Gilded Maven. I receive such an outpouring of positivity that I feel like I'm getting the biggest hug ever sometimes! I absolutely love sharing ideas, inspiration and shopping tips with you, and your kind words on Instagram and messages on Facebook mean the WORLD to me!! You are amazing! Thanks again, and please continue to send in your questions and ideas!