An unseasonably warm start to winter in the midwest has allowed for me to continue wearing whatever I like by simply adding boots to the outfit to keep it in season. While most of my friends were disappointed to have no 'white Christmas', I was frolicking in dresses without a complaint and loving life! I spent a large amount of the holidays out on the farm where I grew up out in Henry County, Kentucky lounging in rocking chairs on the front porch or warming my toes by the fire. It was as beautiful and inspiring as it always is (aside from the occasional downpour turned flash flood).  I wore this fun off-the-shoulder print dress more than once during the past couple of weeks. It has the perfect length, includes pockets – and it's a STEAL on sale for $35 right now! Details at the bottom.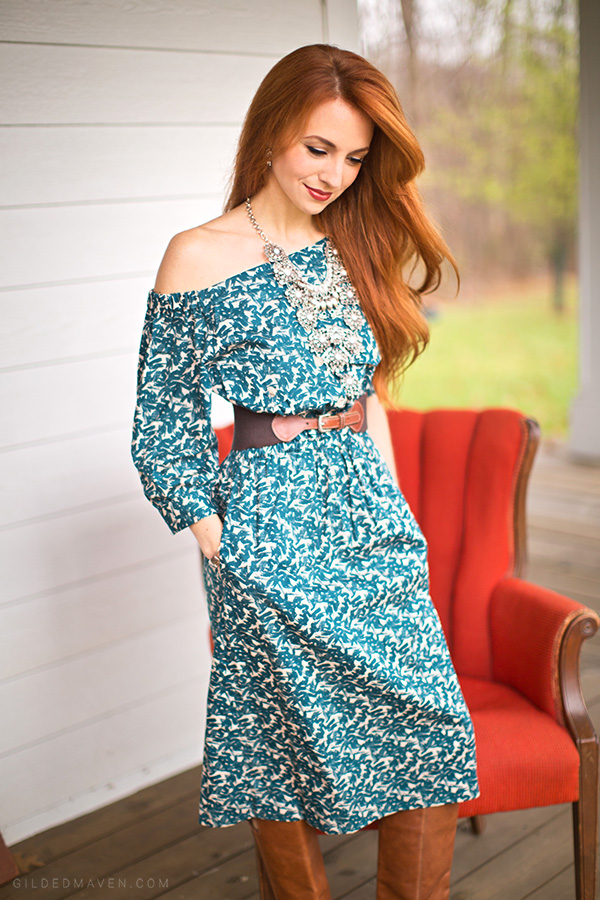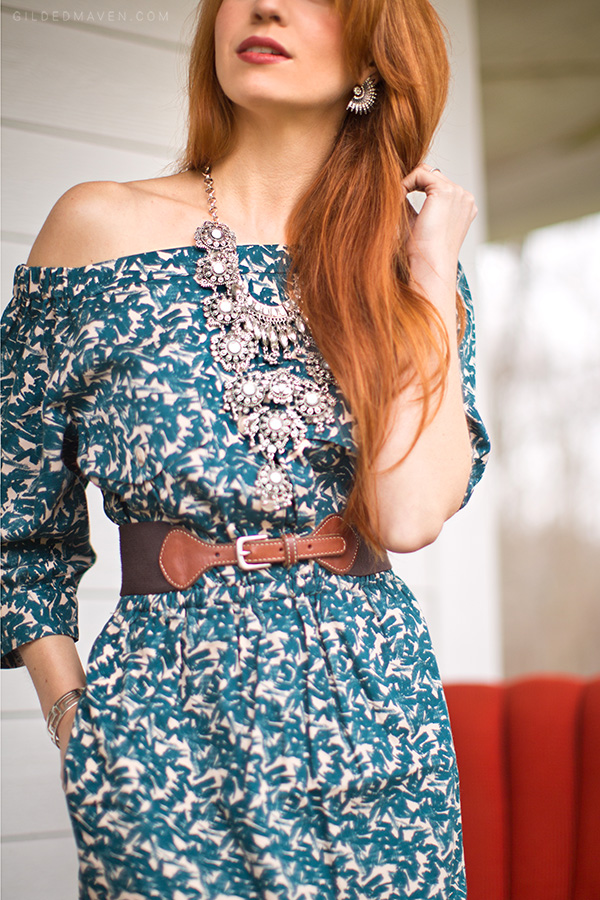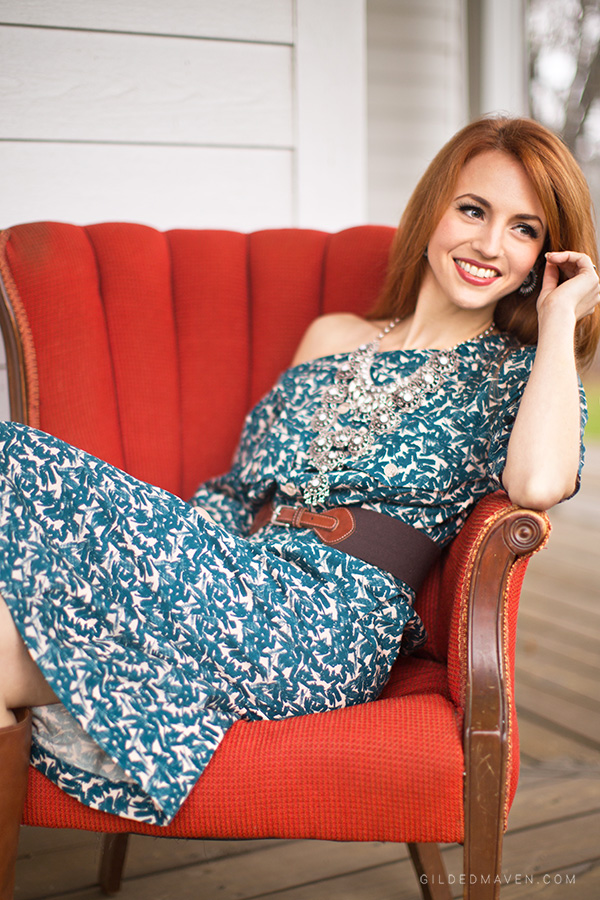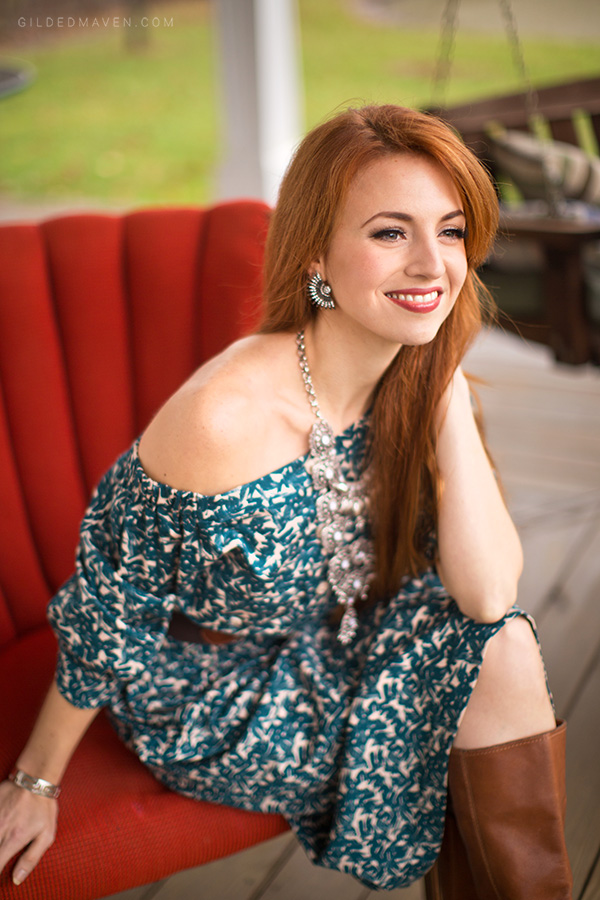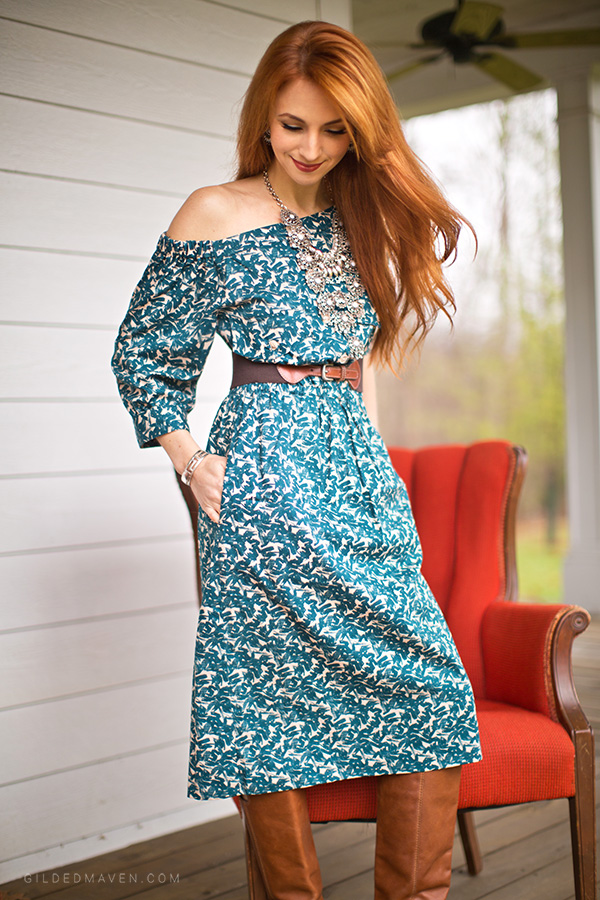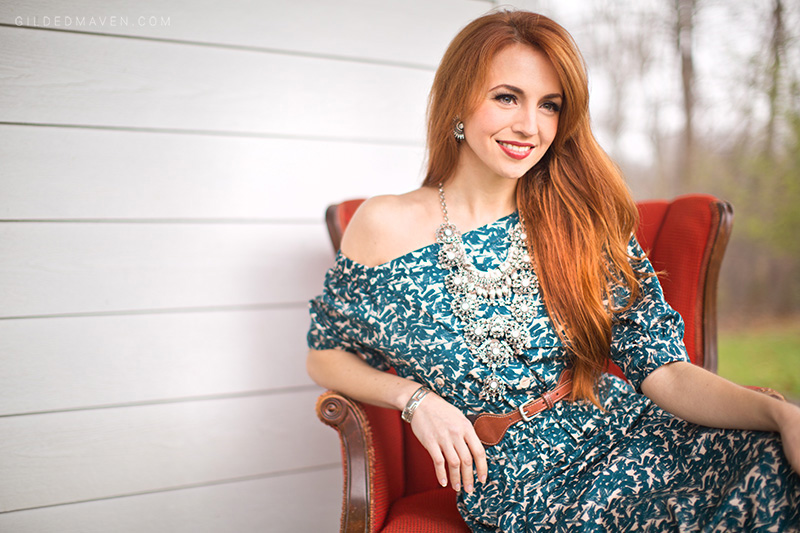 Off-the-Shoulder Teal Dress | H&M (On SALE for $35!)
Bohemia Necklace | The Gilded Maven Collection
Roxie Earrings | The Gilded Maven Collection
I hope that this New Year brings happiness and love to every one of my readers! I can't thank you enough for starting this journey with me back in 2015 and I am SO excited to see where this new year takes us! Thank you so much for joining me on this adventure!
PS. Don't forget the Ryan Michael Leather Vest GIVEAWAY happening right now!!! Be sure to subscribe to register and read the details HERE!
CHEERS!