One of the most incredible wonders of the world has to be the Grand Canyon, yet it was never on my list of must-see places growing up. I figured the pictures I had seen throughout my life were enough and making the trip out to the southwest United States seemed fairly unnecessary. It wasn't until a family trip when I was 22 years old that I laid eyes on it for the first time and I have been struggling to get back ever since. It captivates you and is absolutely impossible to capture properly in any photograph. Some things in life you simply must see and remember, and this is definitely one of those things. I won't get all scientific and geological on you, just put this on your bucket list – you will not be disappointed. And if you want a real treat, stay for one of it's world-famous sunsets. It is no wonder so many Native American tribes call this place sacred.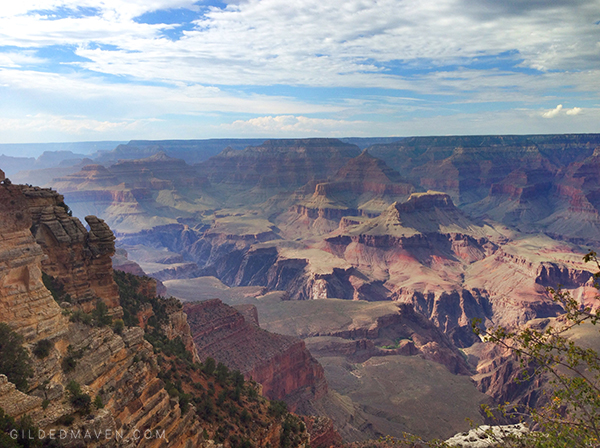 When traveling out west it is important to keep your fashion functional and low maintenance. Since this was a short day trip that only involved walking (saving the big hike for next time!) I opted for a comfy pair of cowboy boots and a lightweight, breezy kimono in a light color to let air in and keep sun off. Your look isn't complete out here without some turquoise, and one of my favorite pieces I own is a Zuni Fetish Necklace I got on my last trip to Arizona several years ago.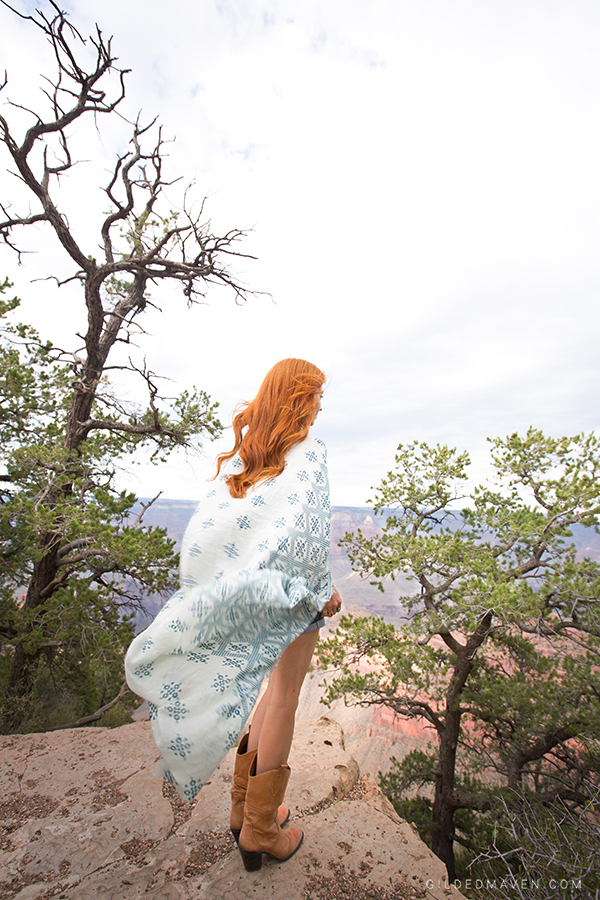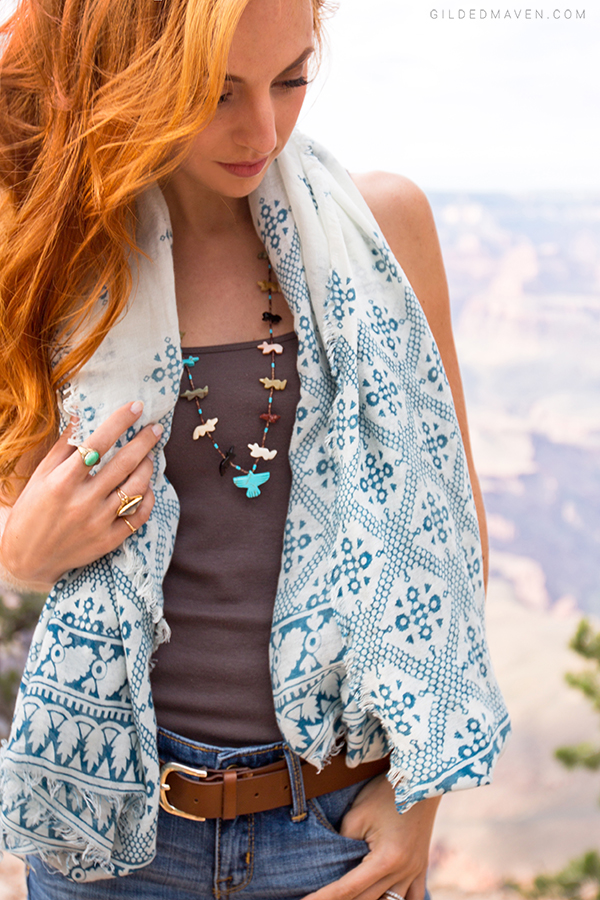 Zuni fetish necklaces are made of small animal carvings created from various natural materials & stones by the Zuni people. These carvings have traditionally served a ceremonial purpose for their creators and depict animals and icons integral to their culture.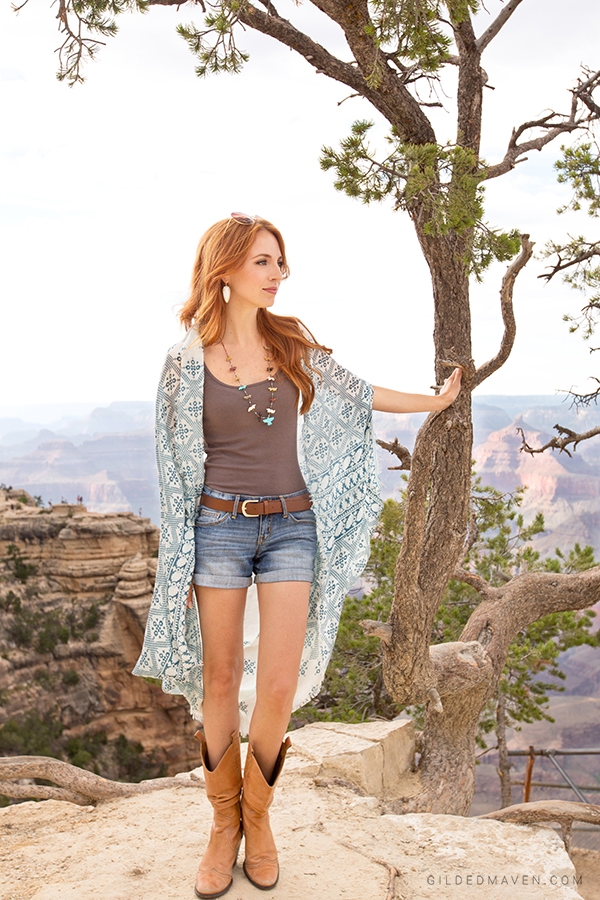 Dress up any pair of rolled up denim cutoff shorts & tank top with these items
Breezy Kimono – This similar one will take you into the autumn months HERE
Leather Cowboy Boots – Get my dream boots from The Frye Company HERE
Go-to Brown Leather Belt from H&M HERE
Kendra Scott 'Sky' Earrings in white pearl HERE
Zuni Fetish Necklace – Find a fantastic selection HERE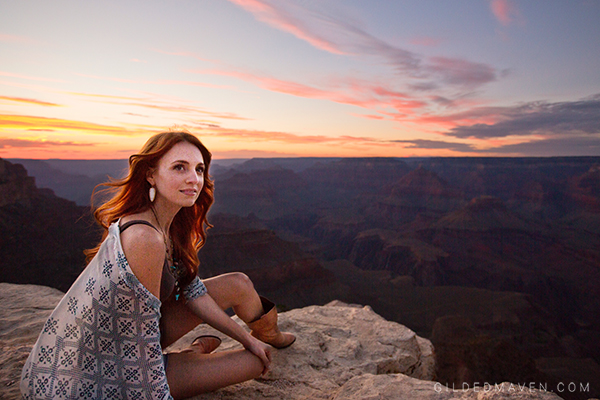 I hope life gives you the opportunity to see this marvel if you haven't yet.
The United States has some truly stunning locations that I think we as Americans forget about! What are some of your favorites? I want to know! Tell me in the comments!
xoxo