It's 5 o'clock Somewhere…
Bar carts are fun to hunt down in vintage shops, antique malls and estate sales. They have seen a huge comeback in recent years and their versatility in undeniable! As I patiently await for chic home cocktail parties to become all the rage again, you can be sure that my tiny little bar on wheels is prepared for a small soirée at any moment!
There are certain elements that every mobile bar should have, and also a few rules to follow to keep them classy. Too many items will have it resembling a side table in a frat house, so you must be careful. Fun idea: If you'd prefer a non-alchohlic option, consider creating an incredibly trendy coffee bar with all the fixings instead!
Scroll below for ideas at the bottom!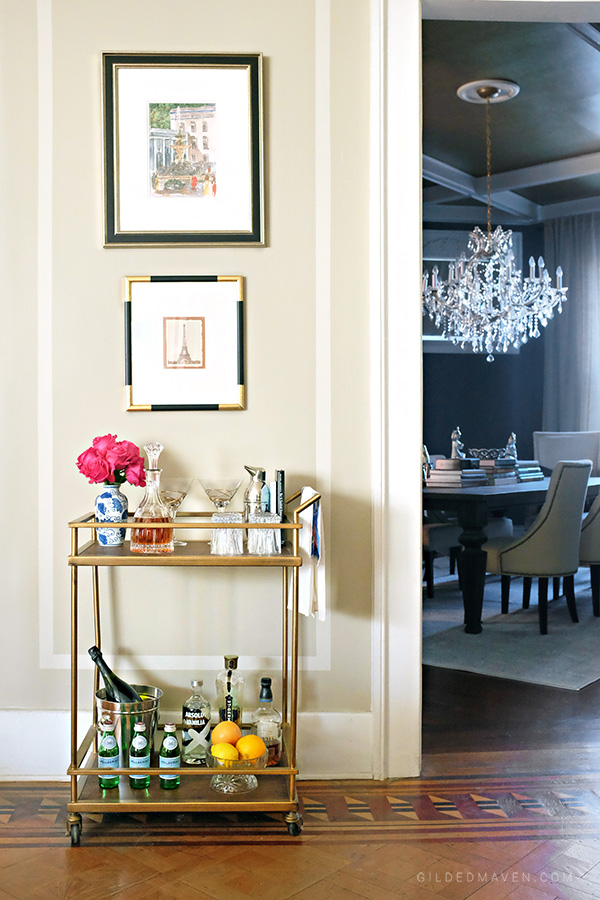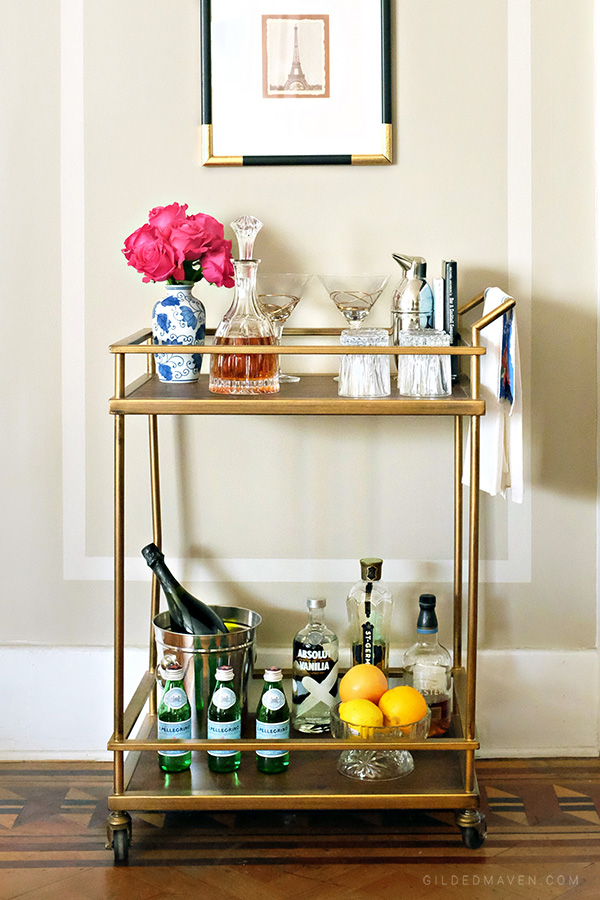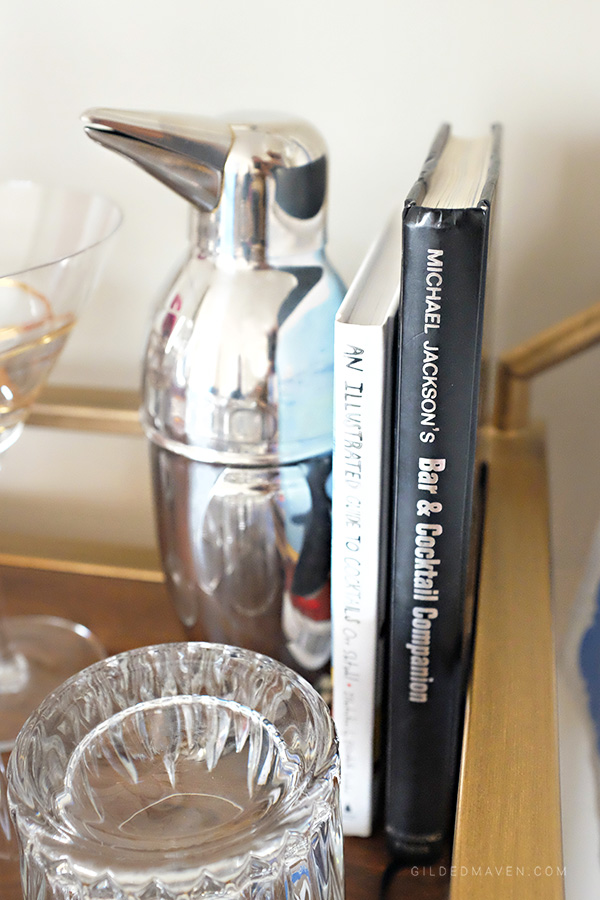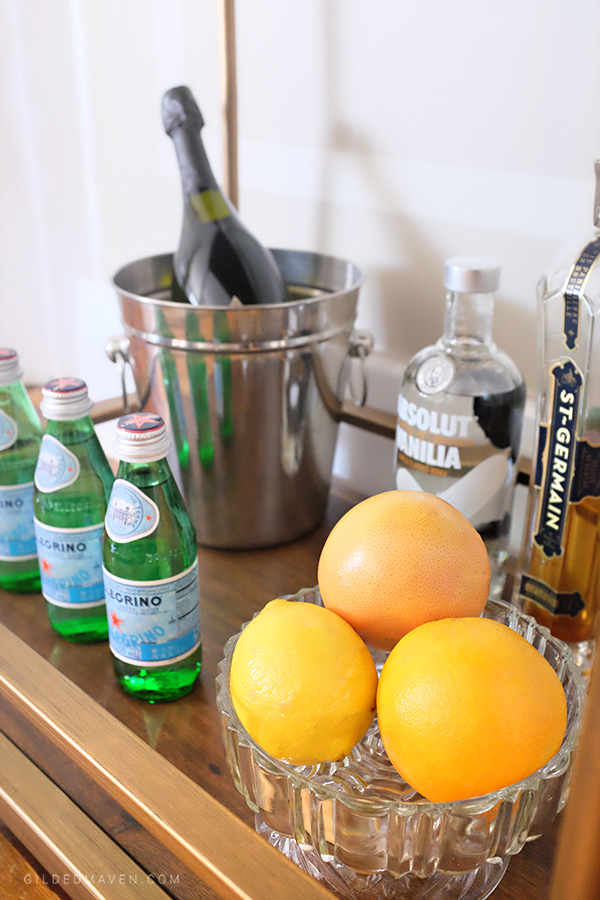 You Must Know the Rules to Know How to Break Them, Darling
First things first: Keep clutter to a minimum. Every entertaining piece you own does NOT need to have a place on the cart. It is typically intended for occasional entertaining, and too many objects create a disastrous domino effect when one small piece knocks over (I only speak from my unfortunate personal experience). This rule is especially a struggle for me because I LOVE my collection of vintage stemware! Only the most immediate items needed for two to four guests should be present. We enjoy bourbon and martinis, so I chose 2 martini glasses and 4 crystal rocks glasses. Mix and match for your needs. Some carts even have the option to hang stemware under the first shelf, giving you more space on top. Another important rule to note: the bar cart does NOT replace your liquor cabinet – it is supplementary. Crowding it's shelves with dozens of liquor bottles is less than chic. See more in the following list of essentials!
Bar Cart Essentials
Brushed Gold Bar Cart – Try this one HERE, HERE and HERE. I am also listed several other affordable options below!
A crystal decanter or two, depending on the size of your cart | Check out this chic decanter set  HERE – it is such  great gift idea too!
Fresh Flowers – just a simple and bright arrangement 
Cocktail recipe books – small 'pocket guides' work best
Choose some Martini Glasses or Champagne glasses (2-4) | THESE are gorgeous too! 
Crystal Rocks glasses (2-4)
Ice bucket – THIS monogrammed one makes an incredible gift idea too!
A fun martini shaker | Get my Penguin Martini Shaker (Only $8!) or check out THIS adorable gold and polka dot one!
San Pellegrino
Fruits | Garnishes | Paper Straws | Cocktail Stirrers
Vintage tea towels in fun prints – Check out this amazing supply on Etsy!
Important: To maintain a classy look, store no more than 3-5 spirits/liqueurs on cart at a time. I keep mine seasonal. Place them on the bottom shelf to keep the top clutter free. While entertaining, have other necessary mixers/libations close at hand.
Do you have a unique bar cart or know a creative way of utilizing it? I want to hear your story! Tell me in the comments!
xoxo,