I am a very hands-on person. I like to see, touch and try on accessories before I buy them. I know that a lot of you out there are the exact same way. For that reason, I am giving you an opportunity to come PLAY with everything in the Gilded Maven Collection!
On Thursday, December 17th from 12pm until 8pm I will have EVERY single piece of jewelry that you see online available to wear and/or purchase in my Trunk Show at the brand new MADE Blowdry Boutique in Louisville KY (2415 Lime Kiln Ln). Just to sweeten the deal, I am offering everyone 20% OFF their entire purchase at the event to thank you for all of your support! But it gets better. In addition, every purchase is entered to win 3 MONTHS worth of blowouts from MADE Blowdry Boutique! Isn't that crazy awesome!? Come say hello and grab a few last minute gifts for yourself and others… and maybe even win the gift of fabulous hair for 3 months courtesy of MADE!
Champagne cocktails will be served between 6pm-8pm, so stop by on your way home from work! I can't wait to see you all there!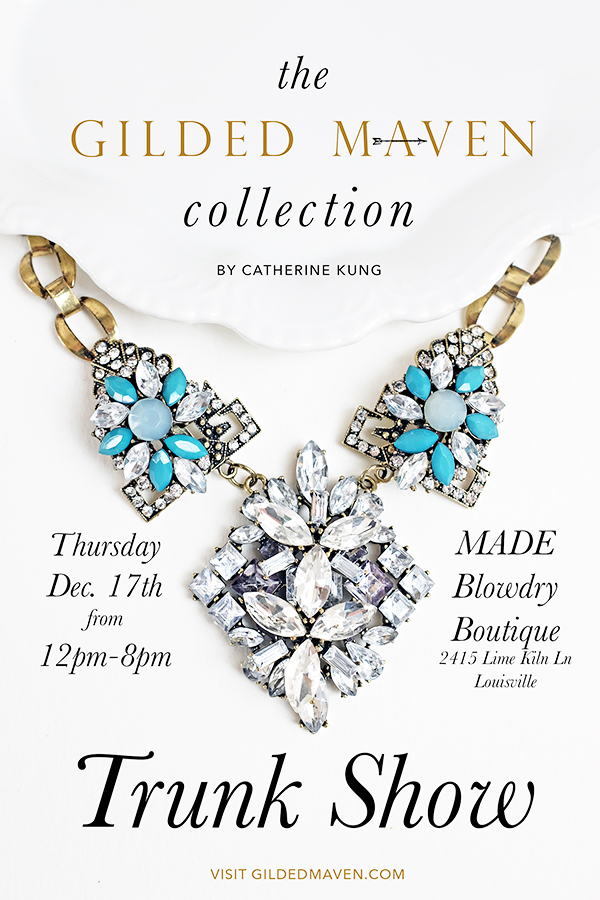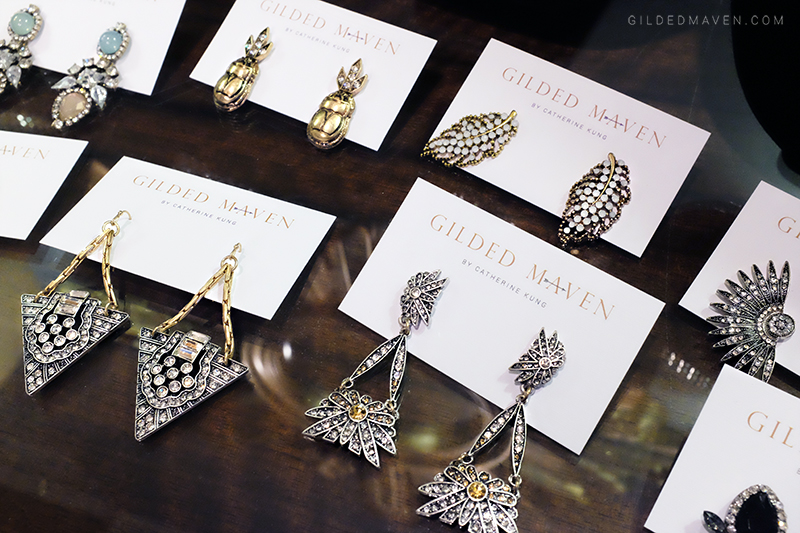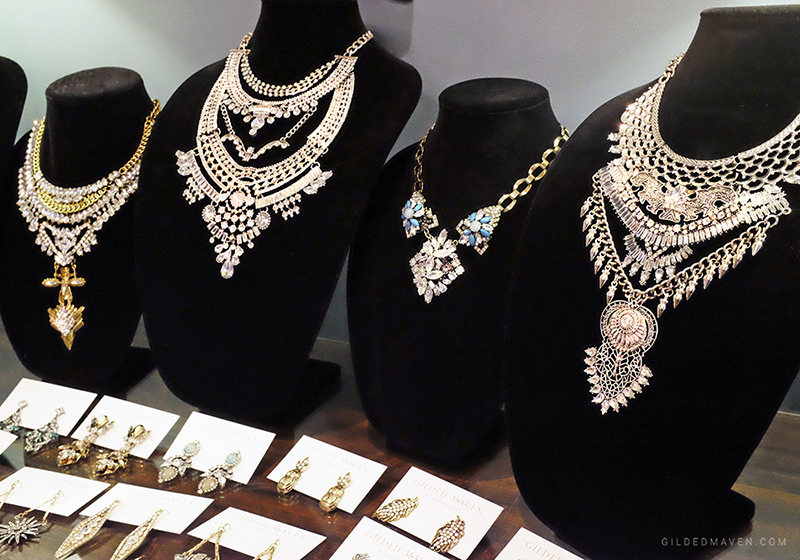 I am looking forward to meeting so many of you! The event has an open invitation on Facebook HERE if you would like to RSVP or stay in the loop.
See you soon!