I'm in the mood to Salsa!
I am loving the relaxed lifestyle that South Beach Miami has to offer. The colors and fashion feed my soul! There's not much is better than a cute dress that you can just throw on and head out for fresh mojitos in this city. For these kinds of days, an easy wrap dress a truly a girl's best friend. Add darling, swingy ruffles around the bottom and a Latin-inspired, pink floral print that is ready to dance and you have the perfect recipe for your new favorite summer frock. It caught my eye at Colokial on my way out of town and I wore it literally three times this week! It is so feminine, easy to throw on, and just plain feels good. The fun, bold print brightens your mood instantly. It moves with you and is super flirty. I am simply in love.
There couldn't be a more perfect fit for skipping around South Beach. Colokial has SO many hot – and affordable – summer outfits that I just go crazy there! Follow their Insta HERE and you can even purchase items from their posts (it's dangerously easy!)… so check them out! All shopping details at the bottom.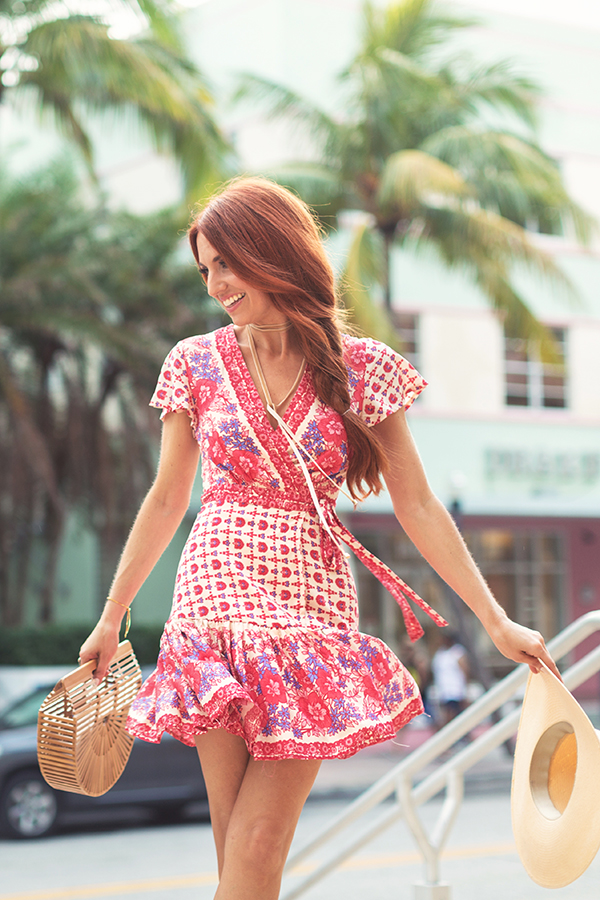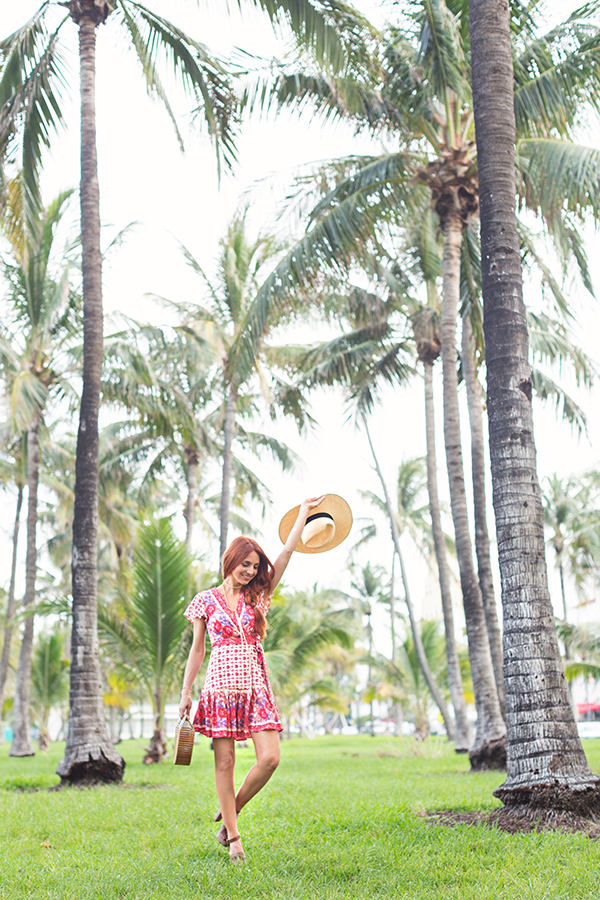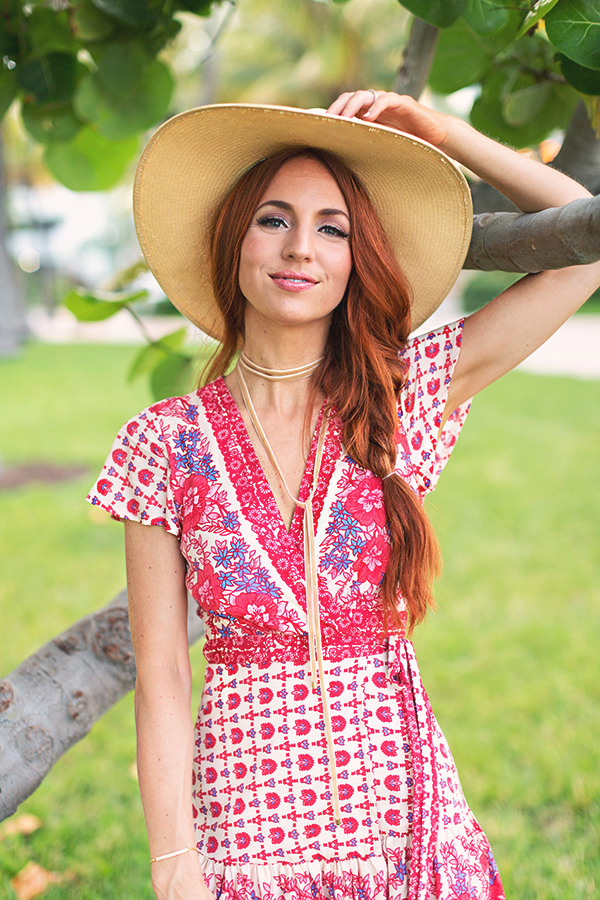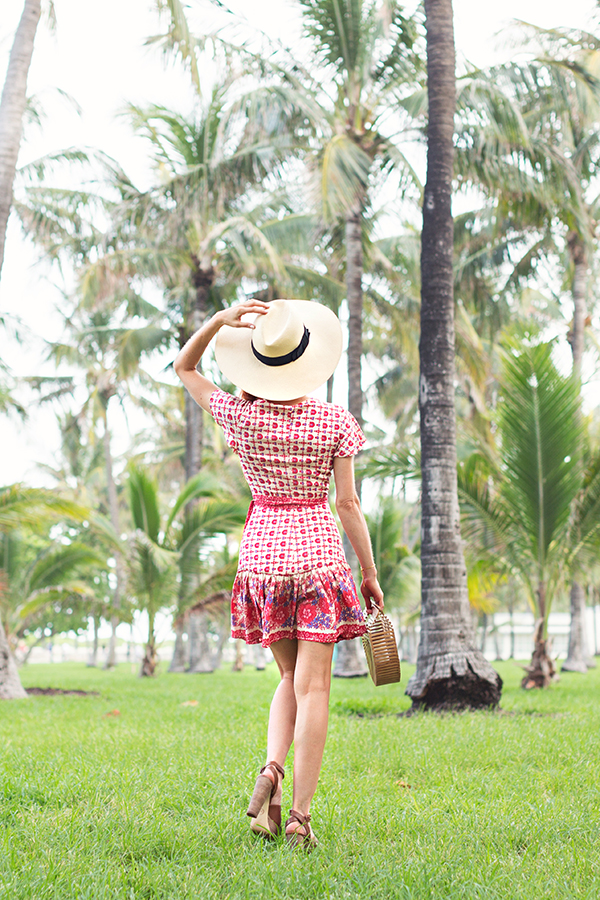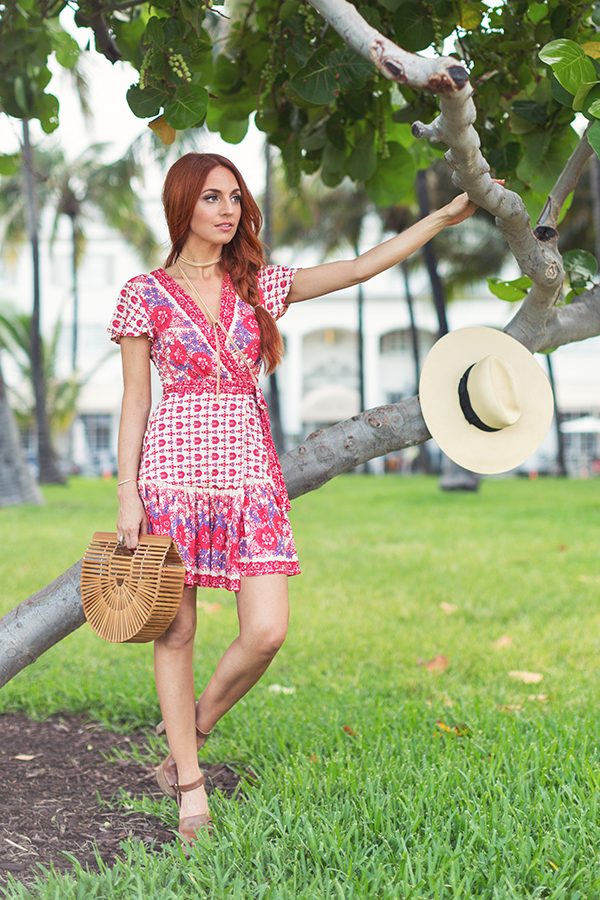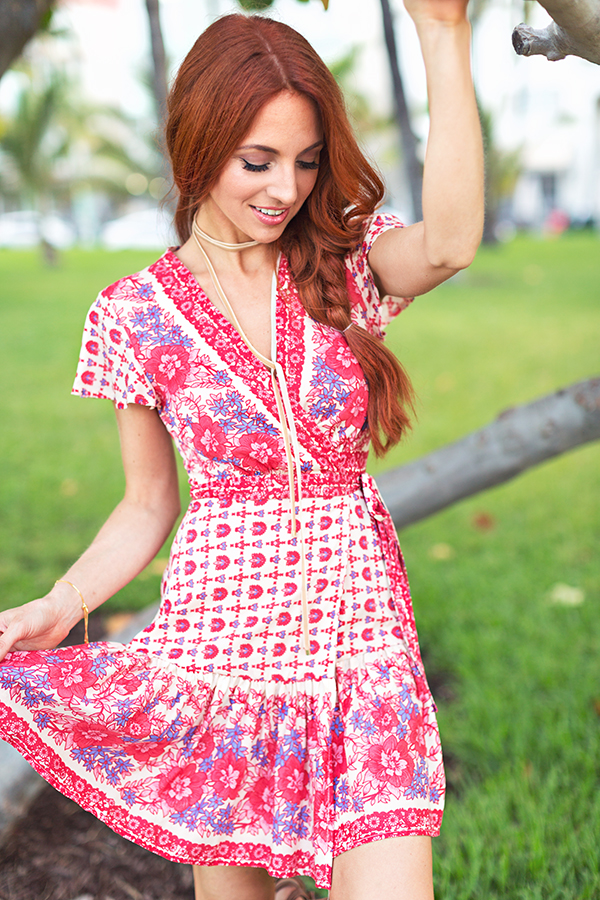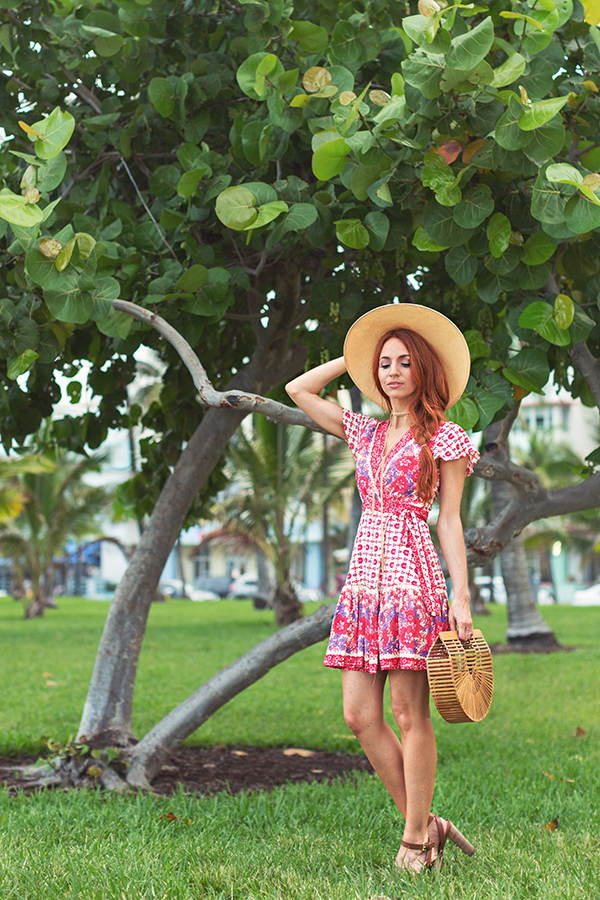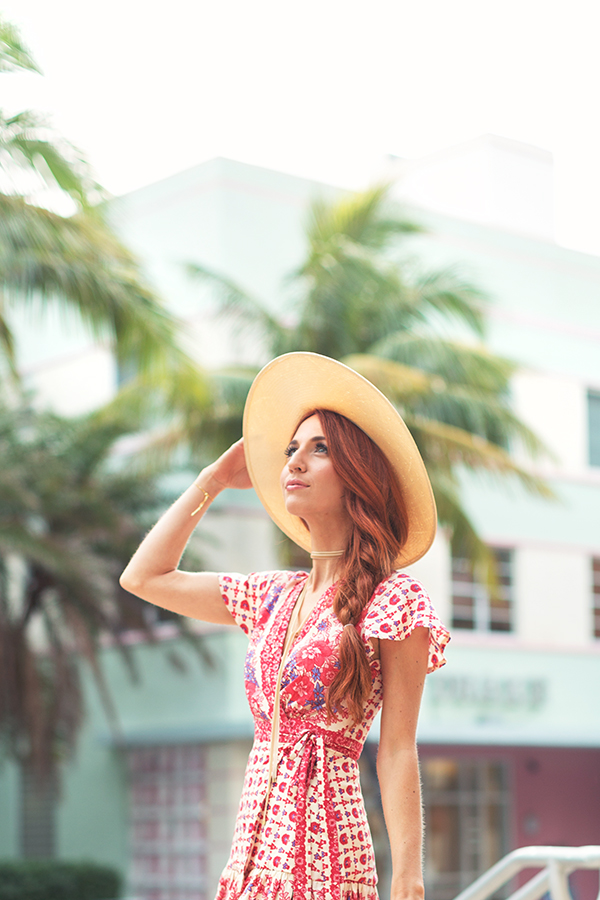 Hasta luego!