The world moves a little bit slower when the snow is falling. Here is the perfect drink to sip and savor the moment with. It is one of my favorites throughout the cold winter months and it is sure to warm you up in no time, whether it's snowing or not! See the recipe at the bottom.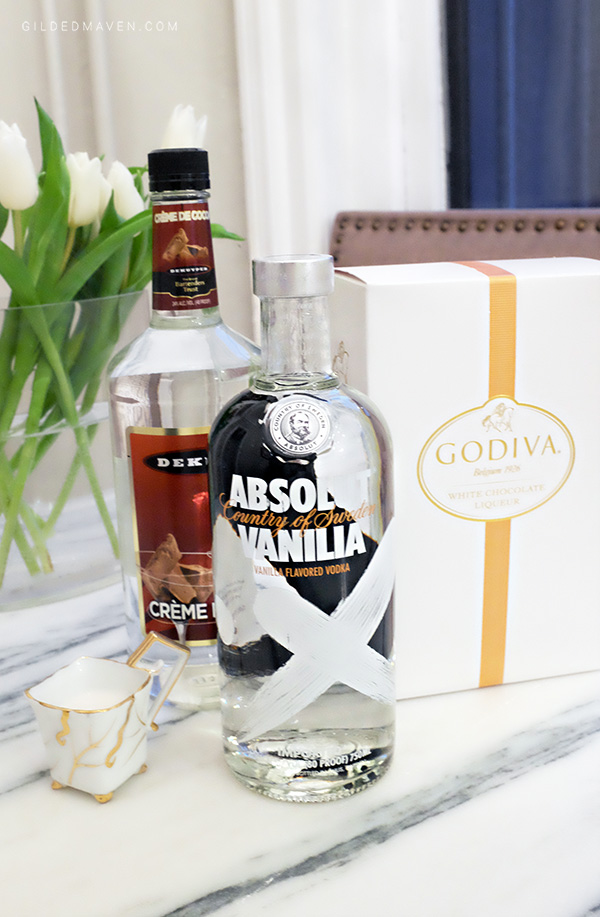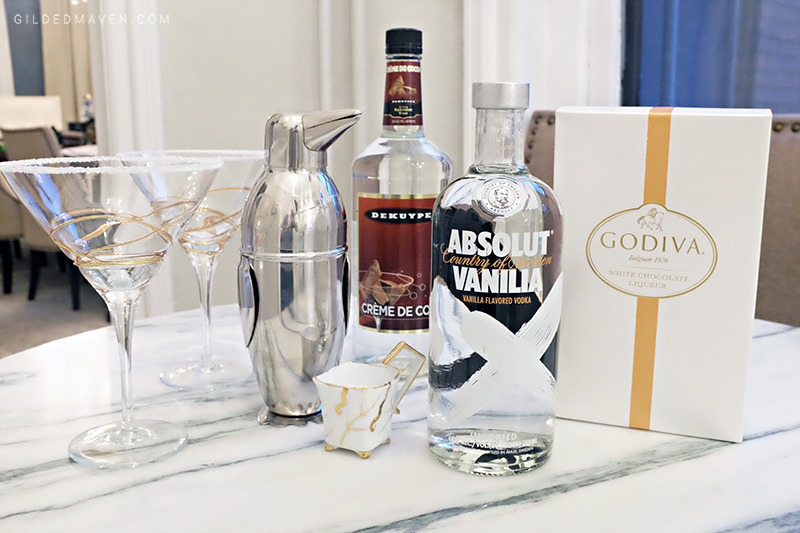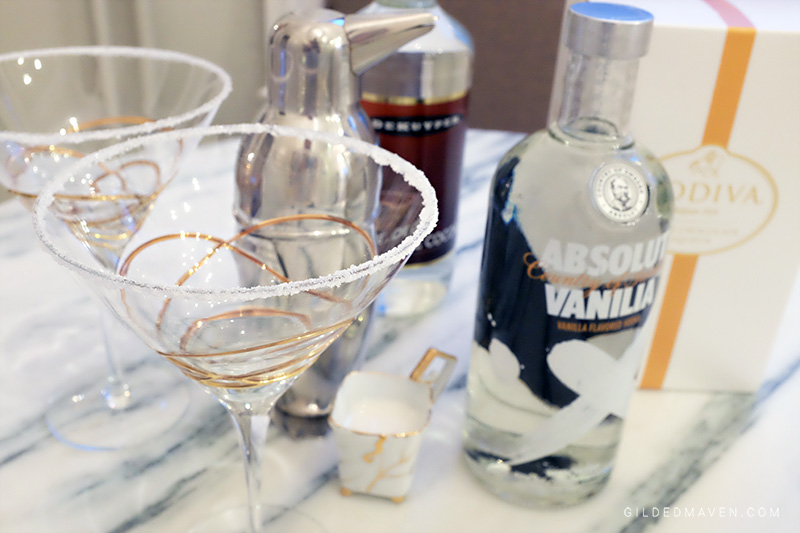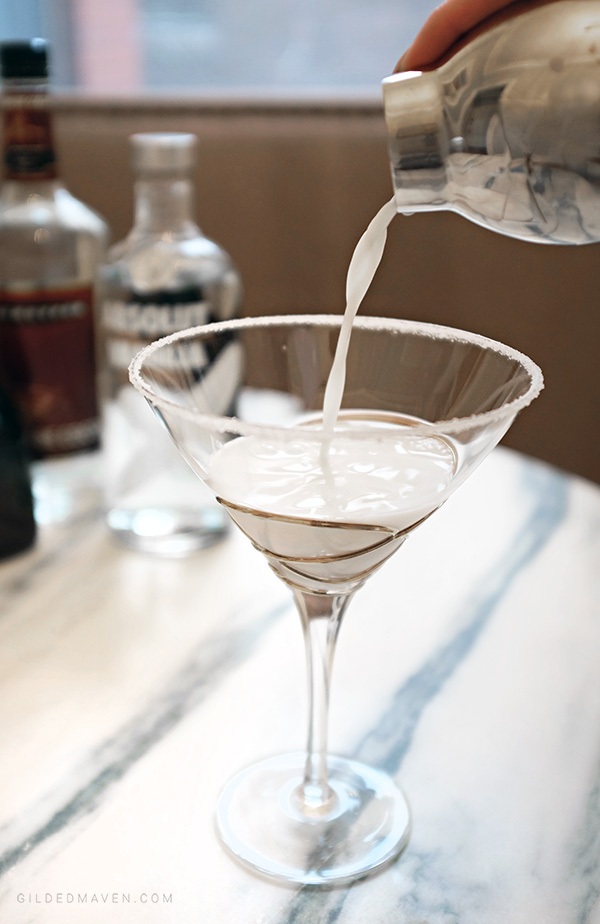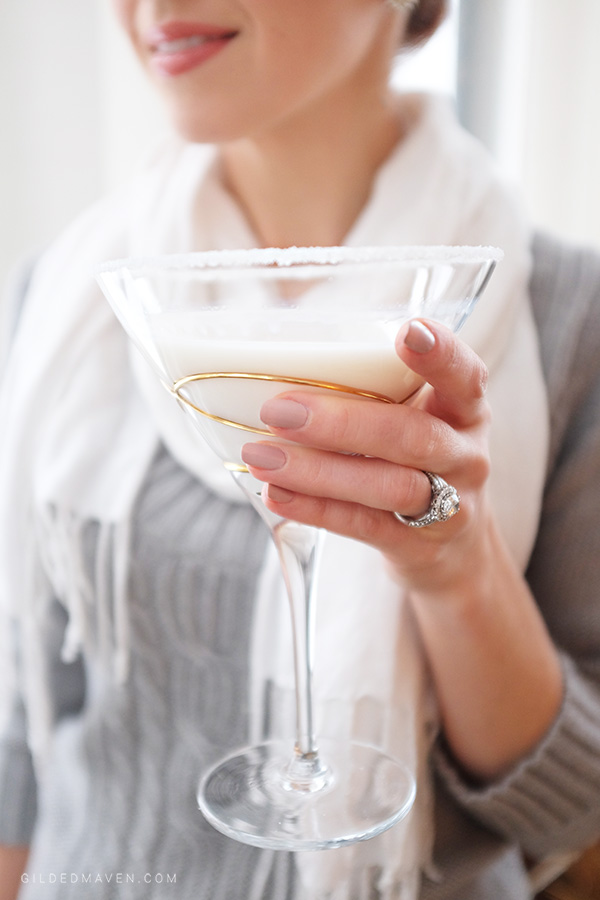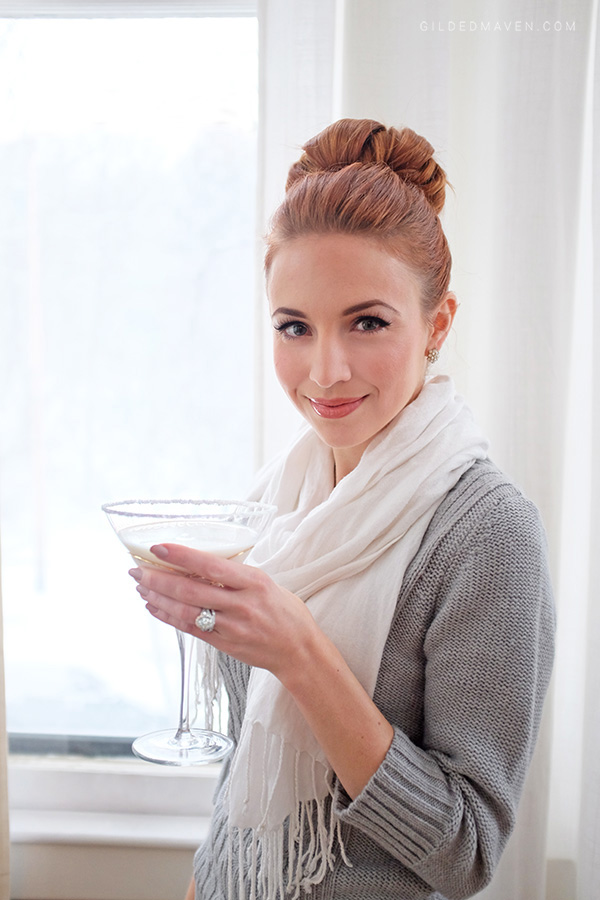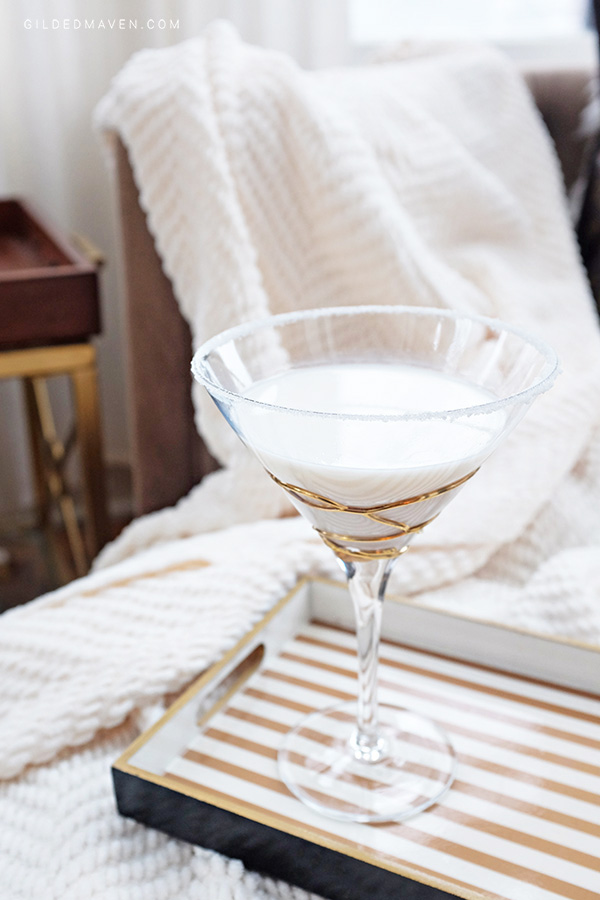 The Snow Day Martini Ingredients (makes one drink):
2 oz. vanilla vodka
2 oz. Godiva white chocolate liqueur
1 oz. white creme de cacao
1 oz. half and half (I sometimes use almond milk)
Lemon wedge & sanding sugar
Directions:
Cut a half-inch slit in the lemon wedge and rub it around the rim of the glass. Pour the sugar in a shallow dish then dip the rim in the sugar to coat it evenly.
In a cocktail shaker, combine vodka, white chocolate liqueur, creme de cacao and half & half with a handful of ice. Shake well and strain the mixture into the sugar rimmed glass. Serve immediately and enjoy in front of a toasty fireplace!
Indulge in this delicious concoction tonight and let me know what you think in the comments! Stay warm!
xoxo,