I love the Ryan Michael brand for so many reasons – the most prevalent of which is their dedication to preserving the spirit of the Great American West and authentically maintaining it's essence through the craftsmanship and details of all their pieces. Every item they design tells a story of a simple, yet rich life and reflects their commitment to quality. The pioneer spirit is the root of American culture and it is embedded in their stitching, textures and finishes.
Recently I featured their Amelia Headdress Reversible Shawl, which is one of my favorite go-to items and chilly weather. But if you're feeling slightly less bold, the desert sky & earth hues of Sofie's Cozy Zig Zag Shawl are sure to please! A colorful chevron design brings a traditional loom-woven feel to the classic asymmetrical silhouette, while swingy fringe tracing the hem adds personality to this boho chic staple. Any Missoni fans will adore this piece. It is available in the color 'saffron' as seen here, or in 'multi'. Slip it on over neutral separates for a toasty, instantly autumn look.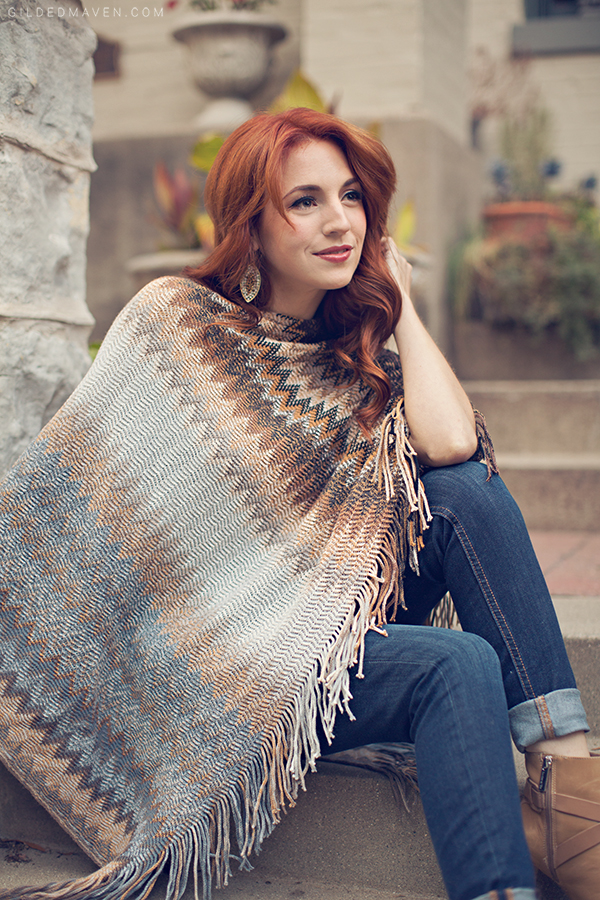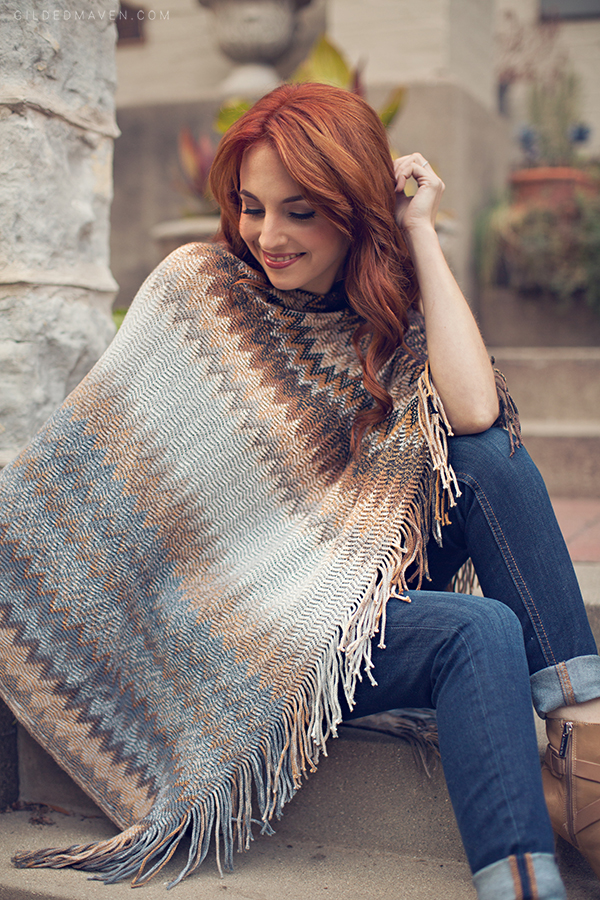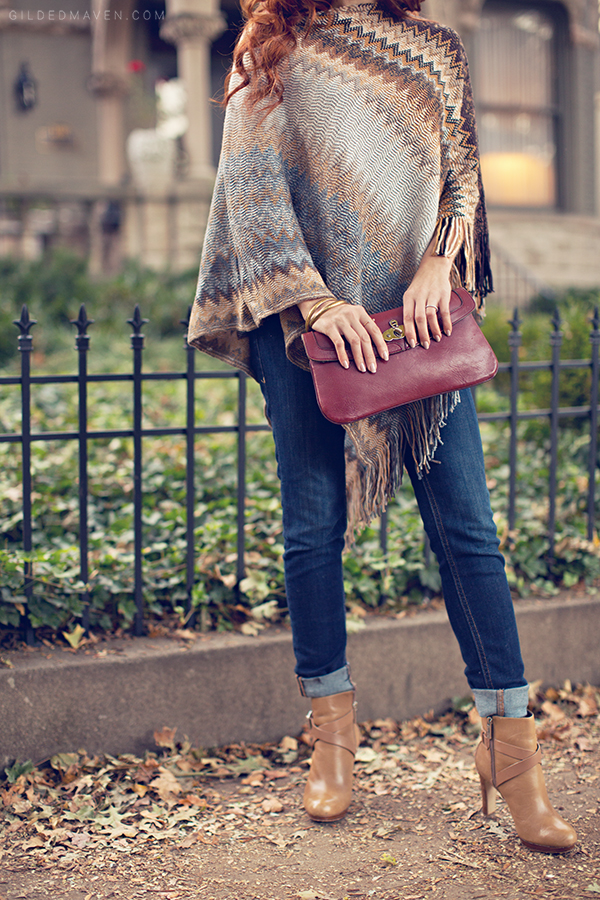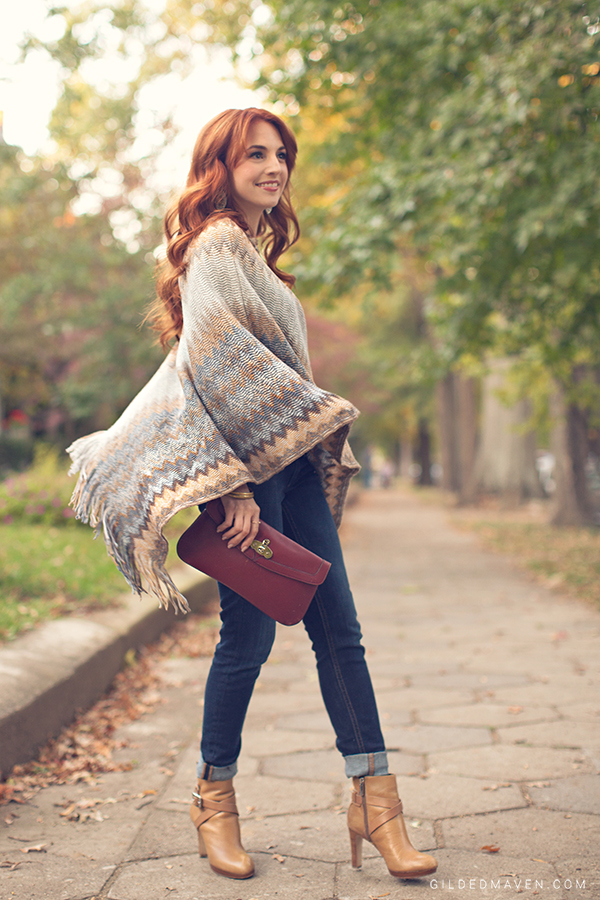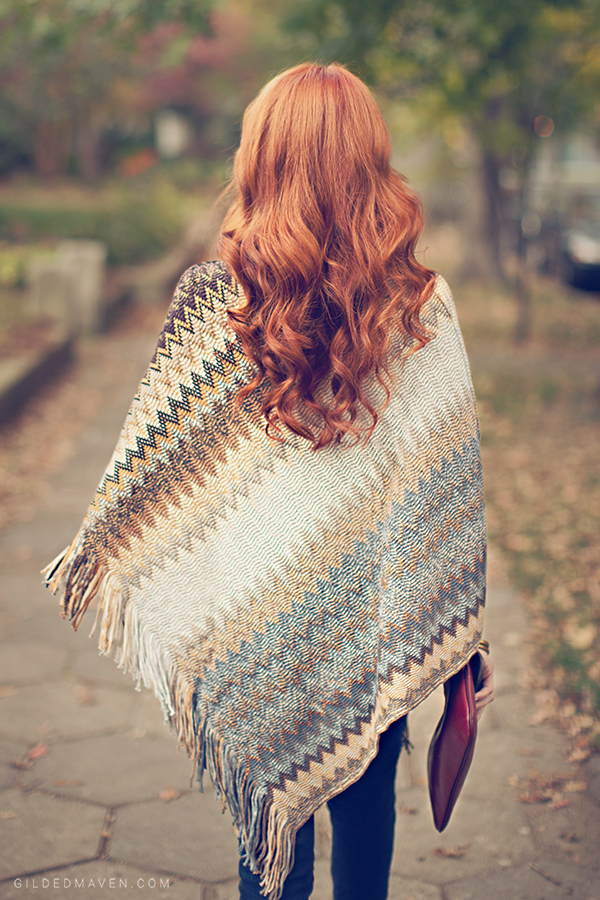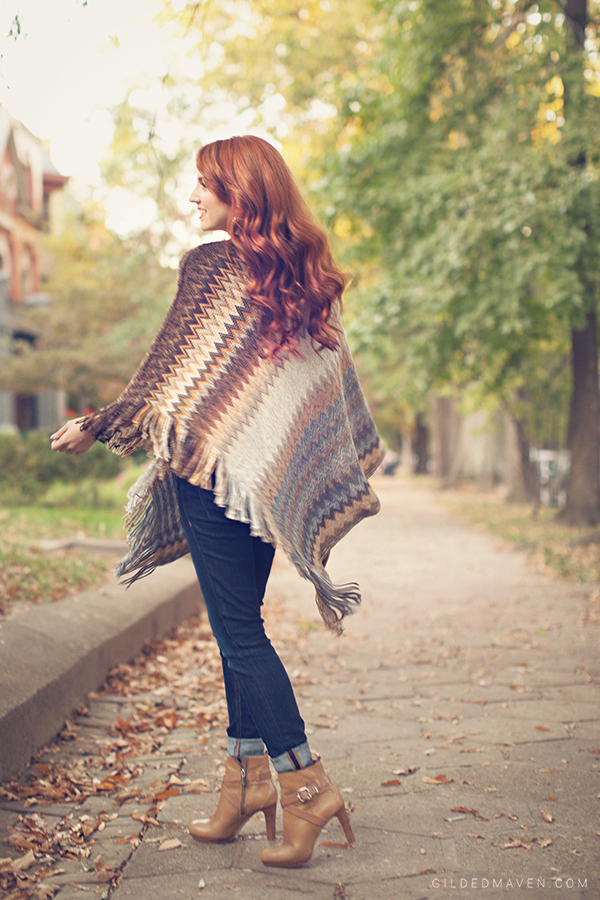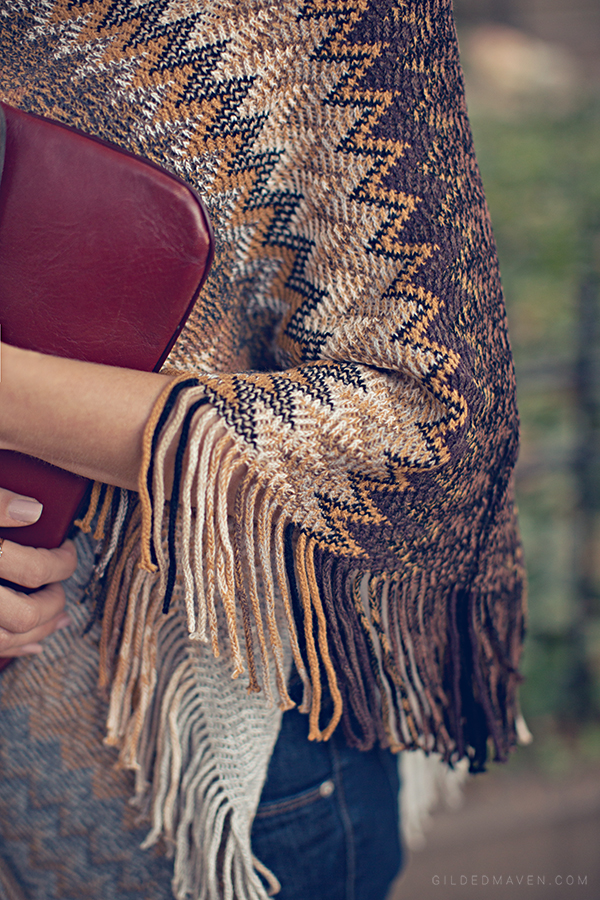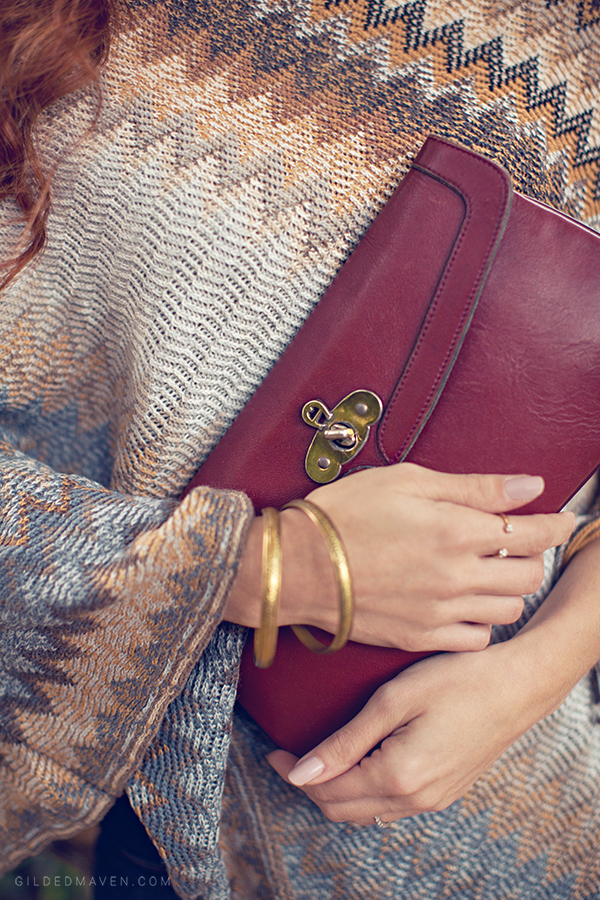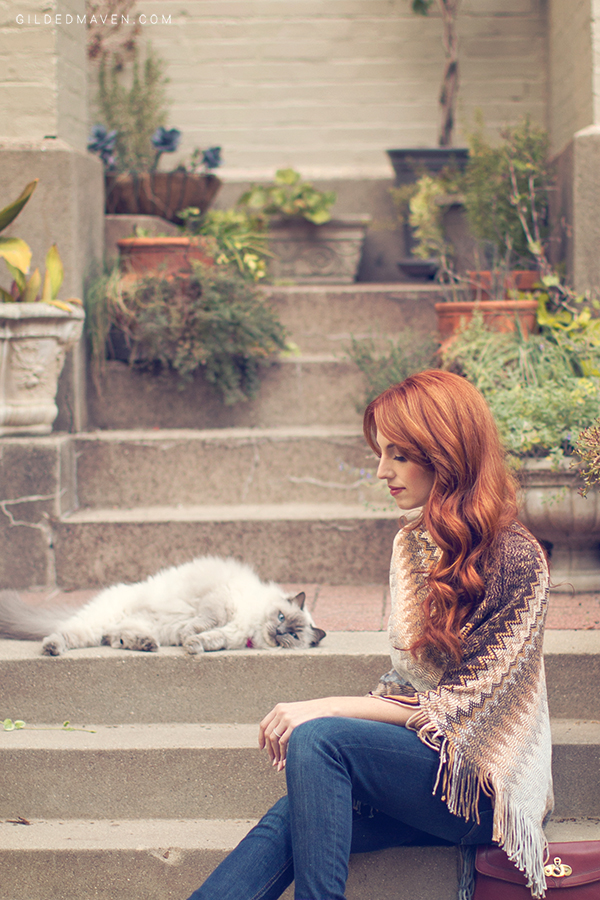 STYLE TIP: To look instantly chic, add a belt in the front and leave the back free for a more stylish, put-together feel!

Sophie's Cozy Zig Zag Shawl / Ryan Michael
Vintage Oxblood Leather Clutch / Etienne Aigner
Tan Leather Booties / Cynthia Vincent
I have a small obsession with vintage clutches. Luckily they don't take up (too) much room in my closet! This Etienne Aigner Oxblood clutch is one of my faves. Do you collect any vintage fashion items? I want to know! Tell me in the comments!
xoxo